How to Evaluate Your Association's Tech Stack: 4 Steps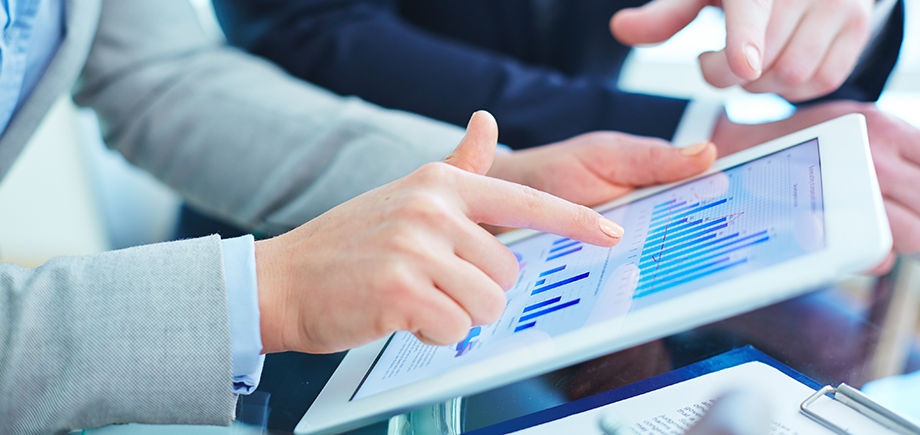 Written by guest contributor Karin Tracy.
Technology powers your association, enabling you to connect with members remotely, provide engaging educational content, host events, and manage day-to-day internal tasks. To ensure your technology is serving your association effectively, evaluate it through a technology assessment.
Associations perform technology assessments for a variety of reasons. Organizations looking to grow may discover opportunities where technology can make their processes more scalable, while those looking to better manage their members may find strategies to improve their overall efficiency.
While each association's exact steps vary, technical assessments generally consist of four main stages, which this article will explore, starting with the discovery phase.
1. Discovery
Associations conduct technology assessments when they believe there is a problem their technical strategy can be adjusted to solve. The first step of your technology assessment is focused on identifying these problems and establishing the overall scope of your technology assessment.
Here is an overview of how to achieve these two objectives:
Establish goals. Before launching your technology assessment, consider the scope of your project. If you already have a clear idea of what parts of your technical stack you intend to assess and what you are looking for, you can set a detailed timeline, budget, and action plan. However, associations can also begin technology assessments with more open-ended questions. For example, an association may be curious about how its technology can be used to improve

member engagement

and establish the details of the rest of the assessment after identifying specific problems in the discovery phase.
Meet with team members. Learn how your technology is being leveraged by meeting with your team members. Interview staff members from various teams so you understand the role technology plays in marketing, event management, member support, and all other aspects of your association.

eCardWidget's guide to hybrid workplaces

also emphasizes the importance of seeking input from remote team members who rely much more heavily on technology than your in-office staff. Additionally, by talking with these team members during your assessment, you can create a better working environment for them by demonstrating transparency and trust.
During the discovery phase, ask open-ended questions about how team members routinely use your current technology, if there are any recurring pain points, and what process changes or new platforms they think could improve your current technology stack.
2. Analysis
After meeting with your team members in the discovery phase, you will have a variety of interviews providing feedback on your software. Compile the notes you've collected to synthesize key problems and potential solutions in the analysis phase.
The analysis phase involves critically examining your current technology and using the feedback you gathered to answer key questions. Your questions will be unique to your association's specific goals, but a few general questions to ask include:
How is our technology currently being used? Consider how your staff currently uses your software and how various platforms interact with one another. Interviewing staff from multiple teams is essential for this step, as your marketing and IT teams will most likely have differing membership management opinions. Take all viewpoints into account to identify cross-team pain points.
Do we need a new approach to our current software or a new platform? When you identify a problem, consider whether the issue is how your software is currently being used or if it's the software itself. For example, if your team uses an email communication tool and regularly hits the max amount of messages they can send in a month, the issue would likely be the software. However, you might also uncover that your team is not using features that could solve the problems they're experiencing. In the case of the email communication platform, you may discover that your staff could save on emails sent by using a different tool already in your tech stack to send

monthly membership renewal letters

.
If a new platform is needed, what will it accomplish? If you decide that a new platform is necessary, outline what problem it will solve and how. This will help you determine what features to look for when researching new software. For example, one association might need a new

event registration platform

to create a more user-friendly experience for their members, while another might look for a platform that improves data collection and has greater customizability.
In the analysis phase, get as specific as possible about what problems you need to solve and your plans to implement those solutions. The more details you have about your current technology, its uses, and its drawbacks, the more smoothly the development phase will go.
3. Development
Having analyzed your assessment results, your team can now begin to develop a solution. If that solution is relatively straightforward, such as more purposefully leveraging features of your current software that have gone overlooked, the development phase will be short and primarily consist of checking in with team members to communicate your adjusted work processes.
However, if your analysis determines that new technology or assistance from a technology consultant is needed, this step will be much more research and planning-focused. Specifically, your technology assessment team will need to complete these steps:
Determine a solution. Ensure the solution you determined in the analysis phase is aligned with your association's overall goals. For example, you may discover your

current event registration platform

is not optimal for your association's online events. Then, consider how you want to advance your online events, and a new registration platform might help. This might involve looking at solutions with more customization options, finding one that is scalable, or researching how to integrate your current platform with the rest of your technology stack.
Set a budget. Estimate how much your proposed solution will cost and if the return on investment will be worthwhile. While a new software subscription may add an additional monthly cost, it can make up for it by driving increased member registrations. Additionally, while hiring a consultant or purchasing new software is an investment, avoid defaulting to the cheapest prices by looking for services that have a known track record of solving problems similar to the ones your association is experiencing.
Attain buy-in from stakeholders. Consider who your team needs approval from before moving forward with your solution. This may be a board of directors, a director of operations, the head of your IT team, or even your members. Create a presentation explaining the issues your technology assessment uncovered, why your proposed solution is correct, and what the implementation process will look like.
During this phase, consider what questions stakeholders may ask to prepare for your presentation and ensure your solution is optimal. For instance, if you need to upgrade your association's CRM, have reasons for choosing Salesforce over Blackbaud, what resources you'll need to implement your new solution, and how your association will operate while transitioning systems.
4. Documentation
Throughout the technology assessment, document your findings. This includes recording interviews with team members, reports on your current technology's performance, research on potential solutions, and feedback from stakeholders.
Having this information ready will make compiling a report on your technology much easier when it is time to present your findings or share the status of your current technology with a consultant.
If you hire a consultant to help you complete your technology assessment, they can also assist with documentation. Fionta's guide to finding a Salesforce partner emphasizes the value of working with one consultant long-term, and a consultant who helps take detailed notes about your technology will be able to easily start assisting with your solution after completing the technology assessment.
Keeping a record of this also creates a paper trail explaining how your technology assessment was completed and why you arrived at your conclusions. This information can be referred back for subsequent technology assessments to improve the process.
---
Regularly evaluating your association's technology ensures your practices are up to date, competitive with similar organizations, and provide your members and staff with the tools they need. Work collaboratively with your team to identify problem areas in your technology and strategies that will help multiple teams achieve their goals.
Sign up for our newsletter