CadmiumCD Named Top Event Technology Company by Industry, Community, and Employees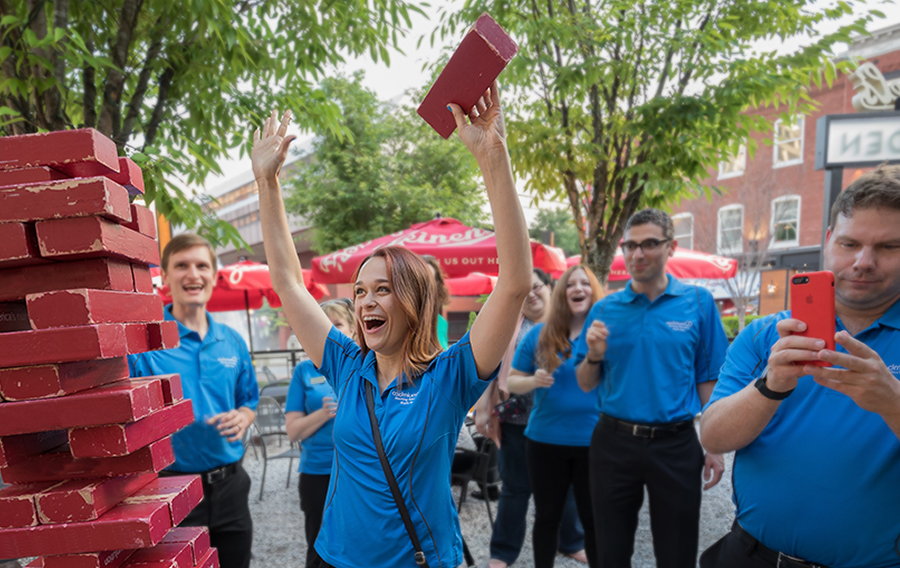 3 Reasons This Growing Baltimore Company Won Multiple Awards In 2017
Event technology company CadmiumCD celebrates an award-winning 2017. Industry, community, and employees recently aligned to give this company recognition for their business growth, industry products, and employee satisfaction.
Founded in 2000 by husband-wife team, Michelle and Peter Wyatt, CadmiumCD was created to solve one simple issue: digitizing conference proceedings. In the 17 years since starting the business, they've been successful in their mission while building a software platform with twelve distinct products to help conference organizers collect, manage, and share conference content in cutting-edge ways. In a phrase, CadmiumCD brings events together.
1. CadmiumCD is a Leader in Business
The Inc. 5000 List
The Inc. 5000 List honors the fastest growing privately owned businesses in the U.S. As Eric Schurenberg, Inc. Editor In Chief, says, "We honor just one thing: real achievement by a founder or a team of founders. No one makes the Inc. 5000 without building something great–usually from scratch."
For the second year in a row, Inc. recognized CadmiumCD as among this prestigious group. This year, CadmiumCD landed as #1929 on the list, with 200% growth over the past three years. They also received an additional Inc. 5000 honor as #25 in the Top Baltimore Companies category.
The Deloitte Technology Fast 500
The Technology Fast 500 is an award program sponsored by Deloitte that recognizes 500 of the fastest growing technology, media, telecommunications, life sciences, and energy tech companies in North America based on percentage of fiscal year revenue growth from 2013 to 2016. This year, CadmiumCD landed as #387 on the list with a 3-year growth rate of 200%.
2. CadmiumCD is a Leader in the Events Industry
IAEE Art of the Show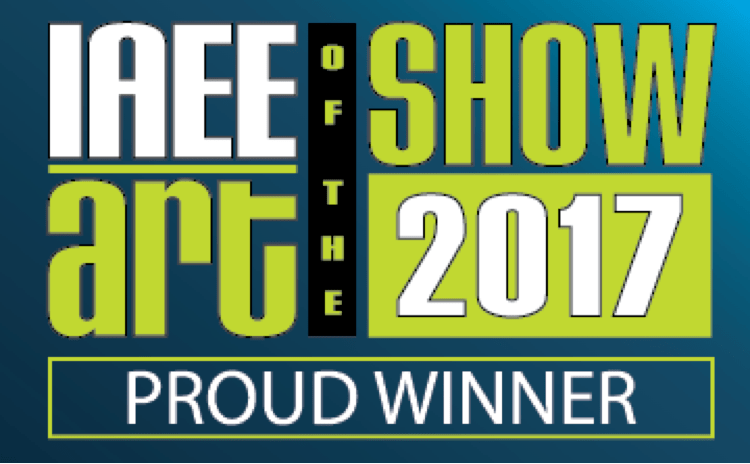 The IAEE Art of the Show Competition recognizes the know-how, inventiveness and preparation required to successfully market an event. This year, CadmiumCD took first place in the Most Innovative Use of Technology category for their work with the WVC 89th Annual Conference. CadmiumCD launched an enhanced version of the eventScribe App called eventScribe Boost. The app gave meeting planners, speakers, and staff an extra layer of tools that delivered a more relevant experience to each stakeholder.
CadmiumCD was awarded in San Antonio, Texas on November 28-30 during Expo! Expo! 2017, IAEE's Annual Meeting & Exhibition. CadmiumCD was recognized in the Art of the Show Competition Winners Gallery onsite, as well as during the November 30th luncheon Awards Ceremony.
3. CadmiumCD is a Leader in Company Culture
Baltimore Magazine Top Workplaces
The Baltimore Sun's Top Workplaces list determines the best companies to work for in the greater Baltimore region. Employees of a given company can nominate a workplace, then a survey is conducted to determine what all employees think of their workplace. The idea is that employees themselves should determine the top workplaces in Baltimore.
92% of all CadmiumCD employees in the Baltimore metro area responded to the Top Workplaces survey, which was over 40% more than other participating companies. This year, CadmiumCD was ranked Number 40 on the list for it's values, effectiveness, culture, and leadership (see chart above).
CadmiumCD's Future
Michelle Wyatt, CadmiumCD CEO and Co-Founder, says that these awards are representative of CadmiumCD's future as a company.
Wyatt says that CadmiumCD will continue to do what they do best: hire good people and provide relevant solutions to meeting planners and their various stakeholders.
About CadmiumCD
CadmiumCD is an event software company with more than 15 years of experience providing on-demand content management solutions that streamline the workflow for Meeting Planners, Exhibition Organizers, Education Directors, and Attendees.
More than 3,500 meeting professionals worldwide trust CadmiumCD's award-winning software. Its software platform makes it easy to collect, manage and share content to all event stakeholders through its modules: Call for Abstracts, Speaker & Exhibitor Data Management, Digital Content Publication, Audio Recordings, Digital Poster Galleries, Online Itinerary Planners, Interactive Floor Plans, Native Event Apps, and Post-Conference Evaluations.
For more information about CadmiumCD, visit www.CadmiumCD.com or email info@cadmiumcd.com.
Sign up for our newsletter