Day in the Life of an Event Manager: Problems and Solutions
Sep 16, 2015 Read Time: 5 min
by Cadmium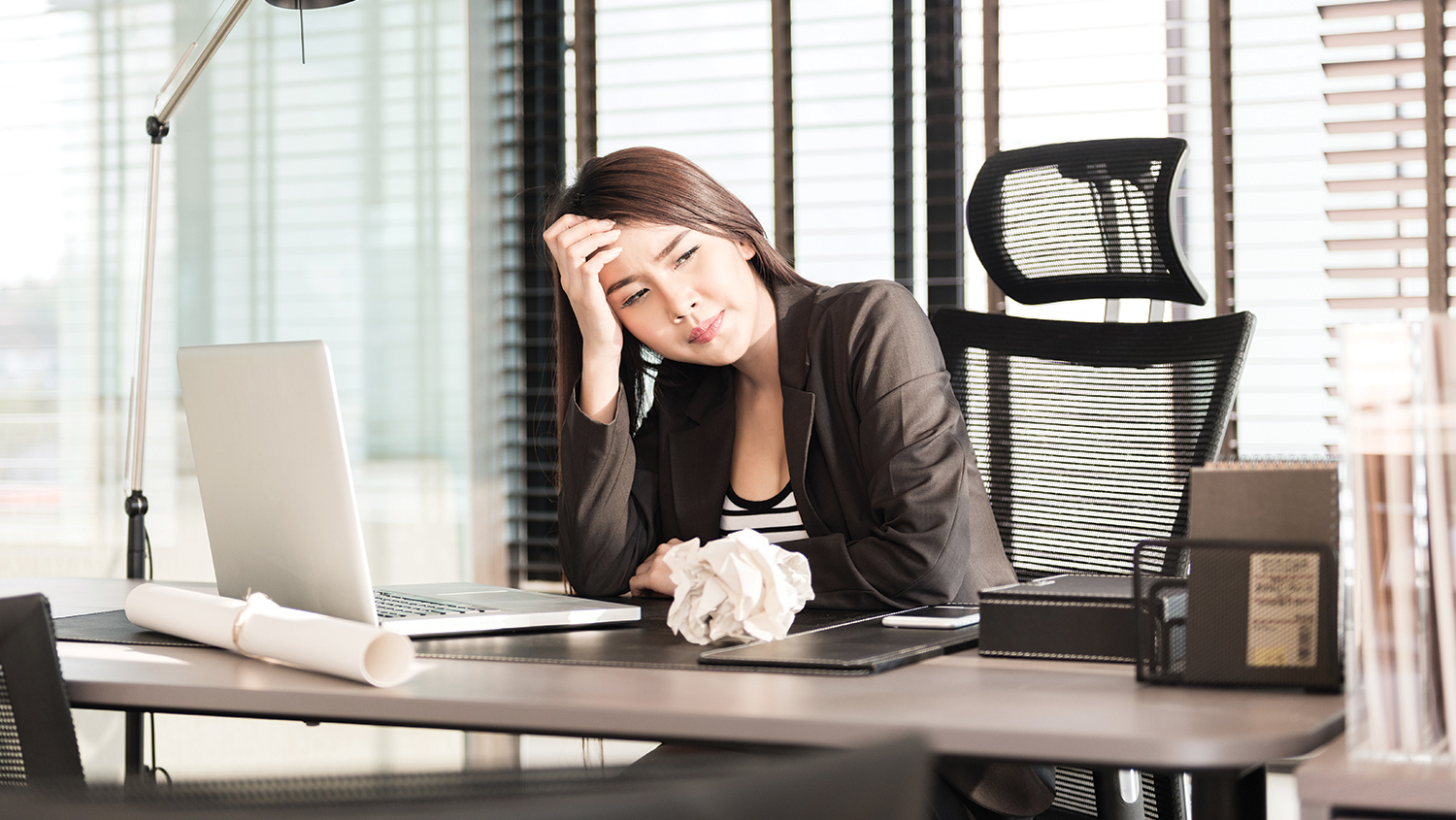 Written by Katie Ray, Quality Assurance and Client Success Specialist at CadmiumCD
Planning and managing an event is no easy task. From putting out the initial call for proposals, to executing a flawless event on the day of, there are a million things in between that can go wrong.
Your day is spent battling between your professional and personal responsibilities, and those often overlap. We know that this can be very overwhelming at times, so we have compiled a series of familiar scenarios that every event manager has experienced, along with a few tips to make your job a little easier in the future.
The Typical Day of an Event Planner: Problems and Solutions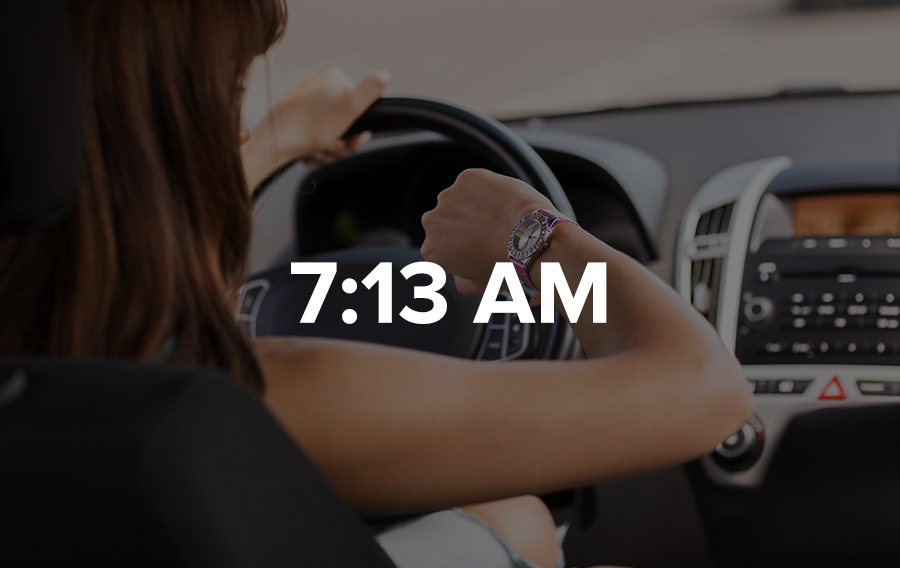 The Problem:
You're stuck in traffic. Again. The clock is ticking and you have under an hour to get to the office, greet your coworkers, and begin your list of daily tasks in preparation for your upcoming event.
If you had known there was a three mile backup on the highway, then you could've taken the backroads and arrived at the office with a few minutes to spare for coffee and small talk, instead of catching the elevator just in time to sneak in to the morning meeting before anyone notices that you're late.
The Solution:
Although you might not have time to spare in the morning to catch the traffic report on the news before you get in the car, chances are you have your smartphone or tablet at arm's length as you're driving.
Luckily, there's a great traffic app called Waze that provides real-time updates about traffic, accidents, and even gas prices in the area around you. The app works like a social media site, and allows users to post instantly as information becomes available.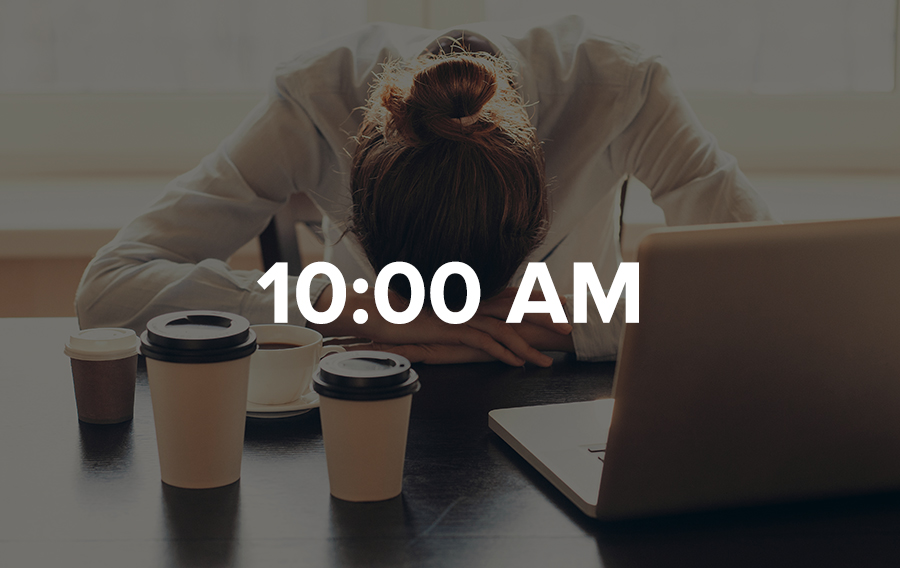 The Problem:
The email that you sent out last week requesting event speakers to submit their final presentations has bounced back from ten different addresses. Great, now you have to peruse the internet and find alternate means of communication for them.
The Solution:
If you've tried to reach someone by email with no avail, don't panic! In today's world, it's basically impossible to remain anonymous.
Almost every business has some type of social media platform that they utilize to promote their business and connect with clients, and one of the best sites out there is LinkedIn. Think of it as Facebook for professionals.
LinkedIn allows companies or individuals to create a profile with vital information including: industry type, website, mission statement, phone number, locations, contacts, and more. Simply connect with your speaker and gently remind them of what you need.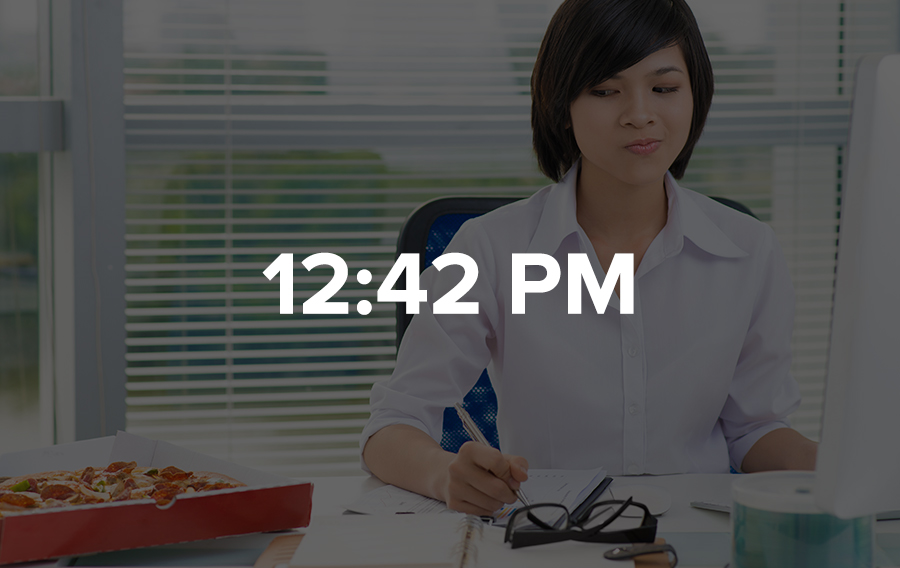 The Problem:
Technically your lunch break was supposed to start twelve minutes ago. Unfortunately, the vendor that you had on a conference call didn't have their materials prepared ahead of time and you need to reschedule. Now you're a day behind schedule and starving. Looks like you'll be eating chips for lunch again.
The Solution:
Stressing out over all of the little things that can go wrong won't help them get completed any faster. The American Psychological Society offers some great tips on their website for decreasing and managing work-related stress.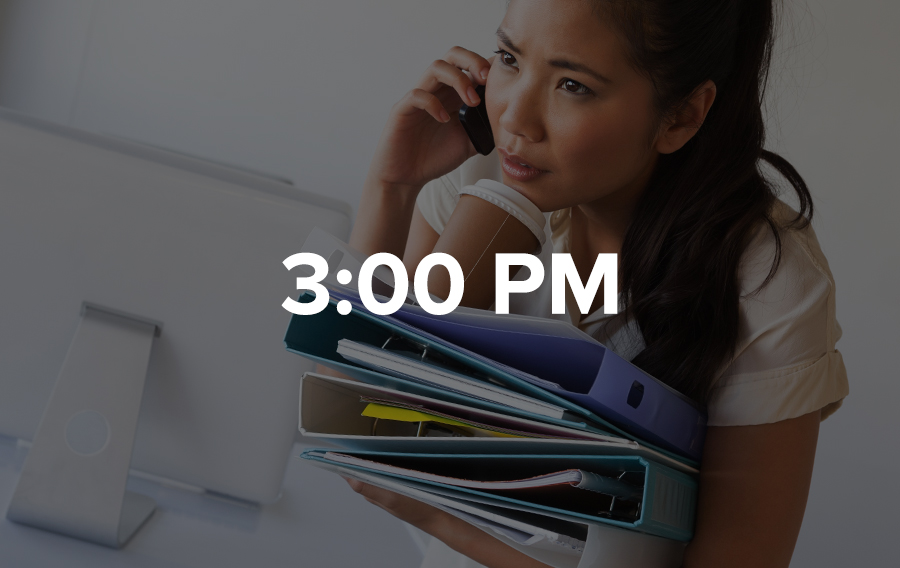 The Problem:
After fighting with Excel for most of the afternoon, you've finally organized your spreadsheet into sections including: Date, Session Number, Session Title, Speaker, Start Time, End Time, and Room Number.
As you begin to enter the information you have collected so far, you find out that one of the speakers has decided to completely change the theme of their presentation. Now you have to go back and change everything in their designated spreadsheet column.
The Solution:
Luckily, there's software out there that can help you and your presenters stay organized without all of the hassle of having to send spreadsheets back and forth through email. The Conference Harvester for example allows event managers to collect, organize and share speaker information, review presentations, create task lists and update information in real-time.
If a speaker does decide to change a slide on their PowerPoint presentation or add a video last minute, they can do so at their convenience, and all of the updates will be automatically available.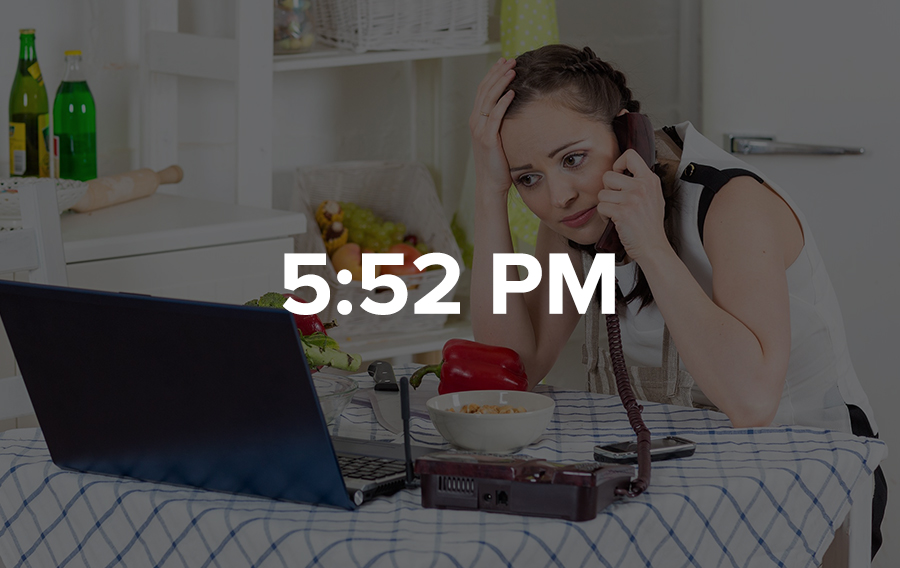 The Problem:
Just as you walk in the front door of your home and get ready to sit down to dinner, the phone rings. Apparently the company that you contracted to record audio at your event overbooked, and you have been cut from their list.
Instead of cheering on little Suzie at her soccer game like you promised, you spend most of the night on the sideline glued to your phone trying to search the internet for another AV company who can fit you in on such short notice.
The Solution:
If it seems like your life has become a never-ending cycle of all work and no play, it might be time to reevaluate how you're managing your time. There's an app called RescueTime that runs in the background while you're working on your mobile device or tablet, and tracks your daily activity.
At the end of the day the app will give you a complete breakdown of your activity, and show you exactly how much time you spent on email, social media, or entertainment sites. Once you've seen exactly how you're spending your time, you have the ability to block certain applications, or limit their use throughout the day. This way you can ensure that those work emails won't get in the way of Suzie's next sporting event.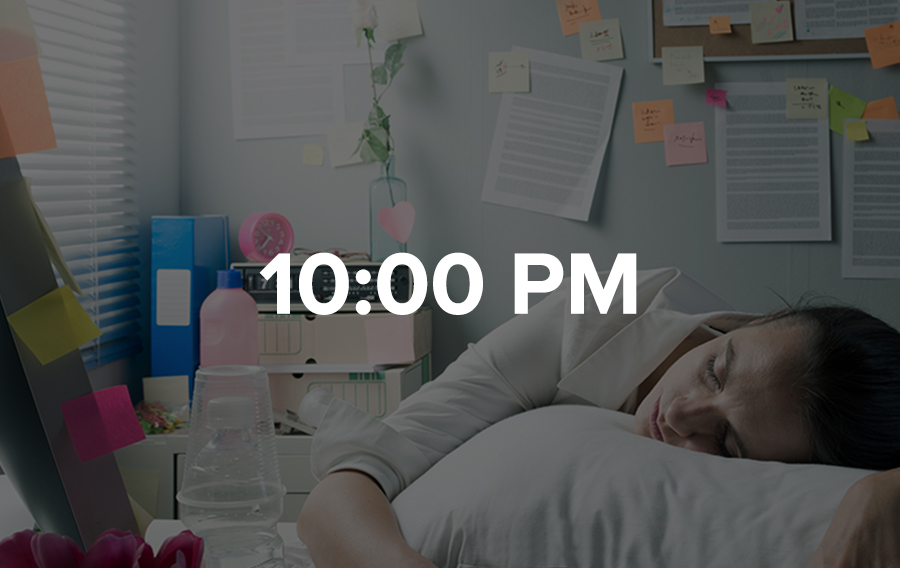 The Problem:
At last, you've informed your assistant of the last minute changes and managed to get the kids to sleep. You lie in bed wondering how everything is going to come together in the next few days.
It seems impossible, but somehow you have to get it done. That 6:00 a.m. alarm is going to go off sooner than you think, and you'll have to begin this entire process again tomorrow. Ugh. With so much left to be done, you don't want to shut off your phone, but at some point enough is enough.
The Solution:
Although it may seem difficult to go off the grid for just a few hours between the time you leave the office at night to the time you wake up in the morning, it's necessary.
According to the National Sleep Foundation, our retinas are extremely sensitive to changes in light and dark. Once our eyes have picked up on a light source, a signal is sent to the brain to determine whether we need to be alert or can be at rest.
If you are lying in a dark room and then all of the sudden your smartphone lights up, your body immediately becomes alert and makes it difficult to return to a relaxed, sleep state. It may seem almost impossible to turn off your mobile devices and completely unplug overnight, but those few extra minutes that you avoid sending late night emails can really add up and help you feel refreshed and focused the next day.
Go Forth and Conquer Your Next Event!
Life as an Event Manager isn't an easy one. With everything that goes into planning an event (from trying to organize speaker content to ensuring that everything is perfect down to the most microscopic detail), it's no surprise that Event Coordinator has found its way on CareerCast's List of the Most Stressful Jobs of 2015.
Hopefully the solutions that we have provided will make your life a little bit easier the next time you run into one of these problems. Everyone needs a little help now and then, but you're an event planner… you've got this!
About Katie Ray
I attended The John Carroll School in Bel Air, where I became an editor of the school yearbook in my sophomore year. In 2010, I graduated from John Carroll as a member of the Quill and Scroll Journalism Honor Society, the National Art Honor Society, and received my diploma with a distinction in the Communicating Arts.
My undergraduate career led me to Mount St. Mary's University, a quiet small-town college in Emmitsburg, Maryland. Throughout my time at the Mount, I held two internships with the University Office of Marketing and Communications, as well as the local Emmitsburg radio station where I produced a live show. I graduated with a Bachelor's Degree in Communications and Public Relations in December of 2014, and worked for a local publication until joining the CadmiumCD team.
Sign up for our newsletter