The Problem with "Band-Aiding" Event Data Across Attendee Software Platforms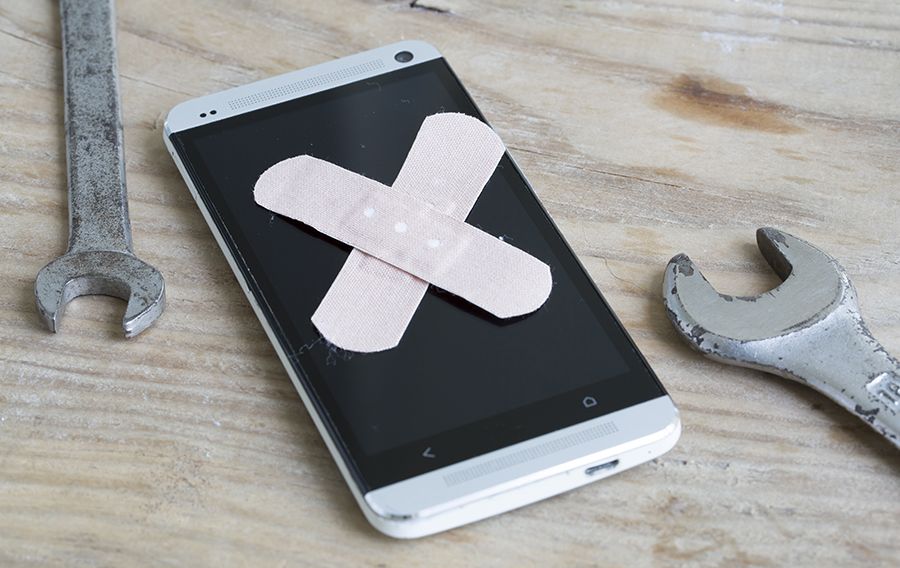 The hot topic in the meetings and events space right now is software integration. Event managers and meeting planners are asking themselves how they can get their disparate event tech stack to work together as a collective whole. This becomes increasingly difficult for attendee-facing products like event apps, digital signage, and conference websites because the potential for failed data transfers and dataquakes is heightened.
While event software and technology companies are working to create solid partnerships, it's still wise to minimize the number of vendors you're using. Otherwise, you'll end up band-aiding content and data across multiple platforms that handle everything from your conference schedule, live polling, and networking, to digital signage and even sponsor opportunities.
Even if you somehow get the user experience to feel flawless (that means one single login per attendee, a minimized number of event related apps, and consistent branding across the board), there is still an opportunity for data to be outdated or inconsistent on one or more platforms.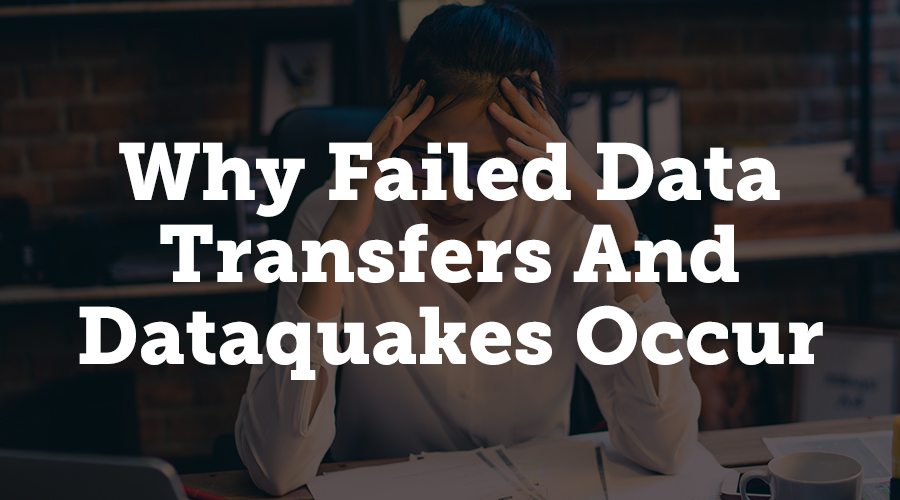 Why do failed data transfers and dataquakes occur when using multiple event software vendors?
They're often a freak accident and usually faultless, but they do happen. Here's what they are and why they happen:
Failed Transfers
Failed data transfers happen when the scope of the integration is not properly outlined, when systems are not compatible, or when privacy concerns or requirements arise. These are often foreseeable and cost little disruption to business as usual. They sometimes require a financial cost for custom development as well as time to correct the issue.
Dataquakes
In The Challenges with Integration, Michelle Wyatt, CadmiumCD Co-Founder and CEO, defines dataquakes as, "the disruption of existing integration processes that operate between two or more vendors due to new business rules, changes in the database structure, or security standards which invalidate previous data bridges."
They, like failed transfers, prevent data from leaving one system and entering another. Unlike failed transfers, dataquakes are highly disruptive to business operations. They happen suddenly and unexpectedly and affect existing integrations that were thought to be operating successfully.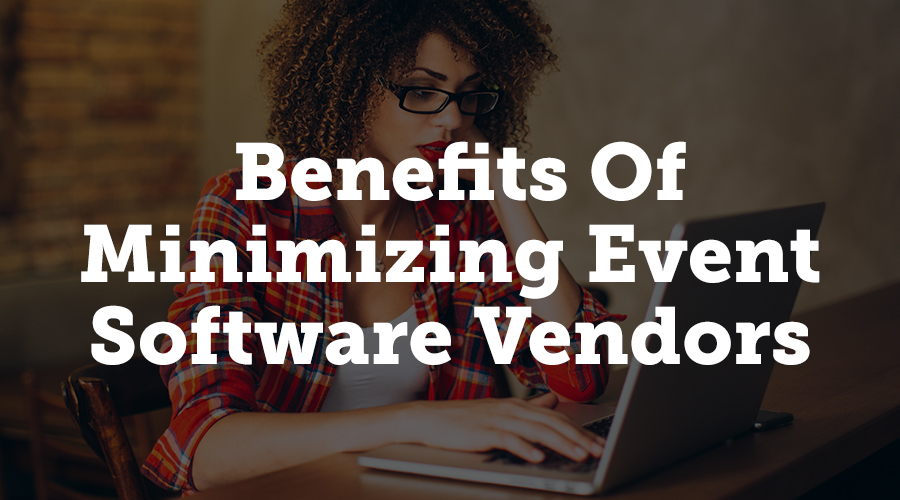 What are the benefits of minimizing event software vendors?
Before we discuss the benefits of minimizing vendors, let's explore the advantages of using multiple vendors.
Advantages of Using Multiple Vendors
No single vendor does everything. AV companies, for example, are specialists in providing technical equipment at a great price. There are also well over 300 registration providers who do a great job processing attendees.
When two or more companies work together with synergy to fill gaps in the others' offerings, this is a huge advantage for meeting planners and event organizers. Understanding the breadth of each company's unique offerings and working with companies that your vendors have pre-established partnerships with is the best way to maximize success.
Benefits of Minimizing Number of Vendors
That being said, if you use too many vendors it can be an utter nightmare. If you have multiple software integrations, for example, you must invest a lot of time testing or risk failed transfers. Even if everything is working fine while testing, you still incur a higher chance of dataquakes. On the other hand, if you do not have integrations between vendors, you'll have to manually update the data in each system or risk a lack of consistency in the attendee experience.
The greatest benefit of minimizing vendors is that the data and content you collect will be housed in a central location, and that it will always be consistent with the information you're presenting to your attendees.

How does using multiple software vendors hurt the attendee experience?
At the end of the day, we want our attendees to feel like they've had an easy, consistent, enjoyable experience. From navigating the conference center and enjoying their meal during lunch, to earning credits in educational sessions and networking with peers during the evening entertainment, we want everything to be flawless. If software integration isn't pulled off perfectly, this could be the pain point that breaks that magic of a conference experience.
The "There's an app for that!" Syndrome
I was at a conference recently where I had to download an app to see presentation slides, another for the floor plan, then I had to visit a webpage to see the digital sponsor 'goodie bag,' and enter a code for each session on another webpage to participate in live polling. To top it all off, there was another app specifically for check-in and networking. I couldn't keep up. The worst part was that all the apps were branded differently and it felt really jarring to switch between them.
This is what's called App Fatigue, and a lot of conferences are giving it to their attendees by offering way too many software platforms. It's the digital equivalent of hosting your educational sessions in two hotels that are across town from each other and suggesting that attendees take an Uber to navigate back and forth between them.
The Amazing Username/Password Juggling Attendee!
The other problem with juggling these apps was that I had to create a new profile for each one. I had to enter a new username and password, and fill out information about myself, over and over for some apps I was only going to use for a couple days. It was a huge headache and I ended up just not using the majority of them because it was too frustrating.
I also had to wonder… If I had issues with these platforms onsite, who would help me? According to Pew Research Center, 48% of technology users need help from others. But this conference took place over the weekend and I didn't see a technical support desk anywhere.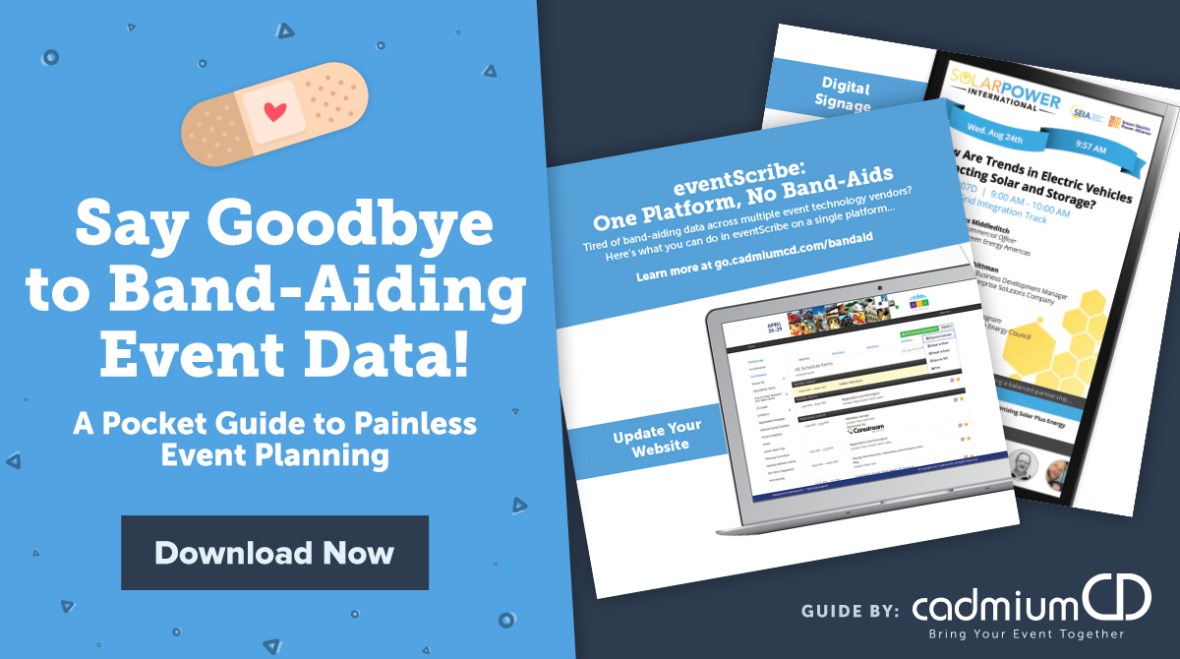 Get the Pocket Guide to Painless Event Planning
Download the Pocket Guide to Painless Event Planning to see what you can accomplish on a single event software platform.
Here's what you can accomplish by migrating to a single event management and attendee engagement software platform:
Aside from consolidating your customer service point of contact to one company while delivering an exceptional branded user experience to your attendees, there are real benefits to organizers, planners, and their teams as well. Here are a few things you can do just on a single event software platform for example: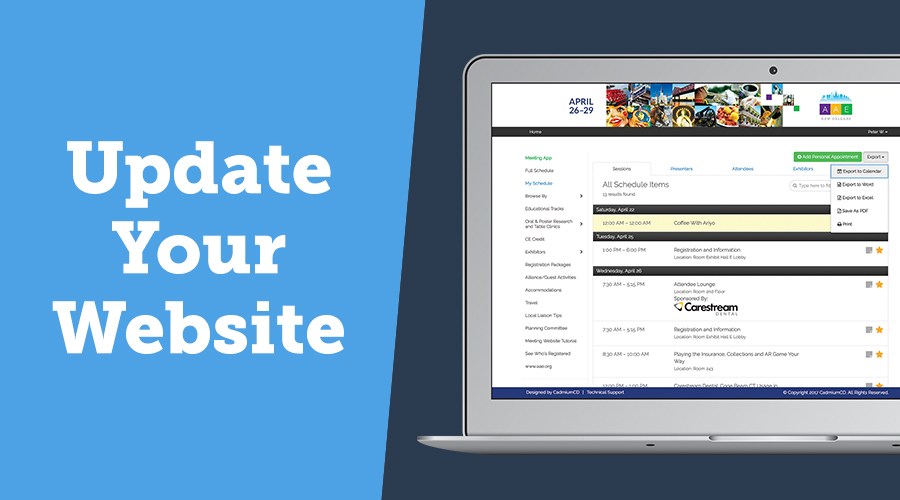 Update Your Website
When something in your conference schedule changes, an event software platform can update your website, your app, and every other digital asset you use to share content with attendees on.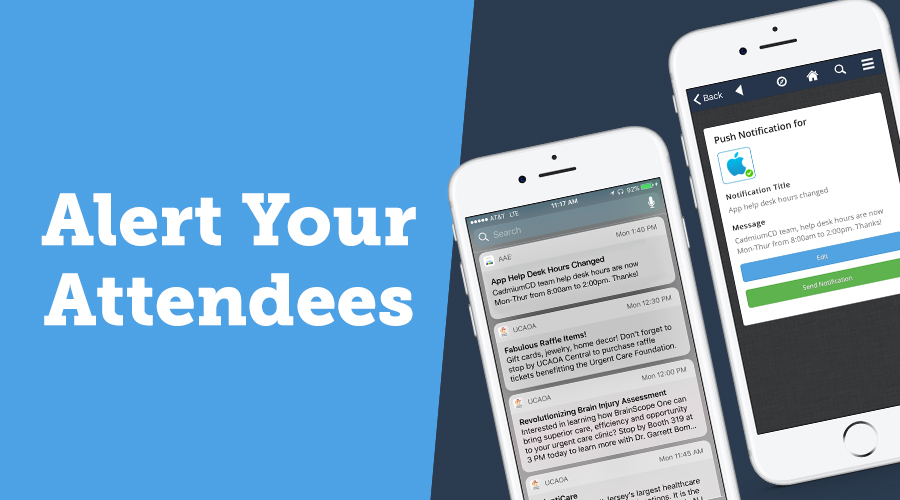 Alert Your Attendees
When your systems work together, it's easy to create and send a notification from your computer, your phone, or your tablet (whatever you have on hand while running around the conference center).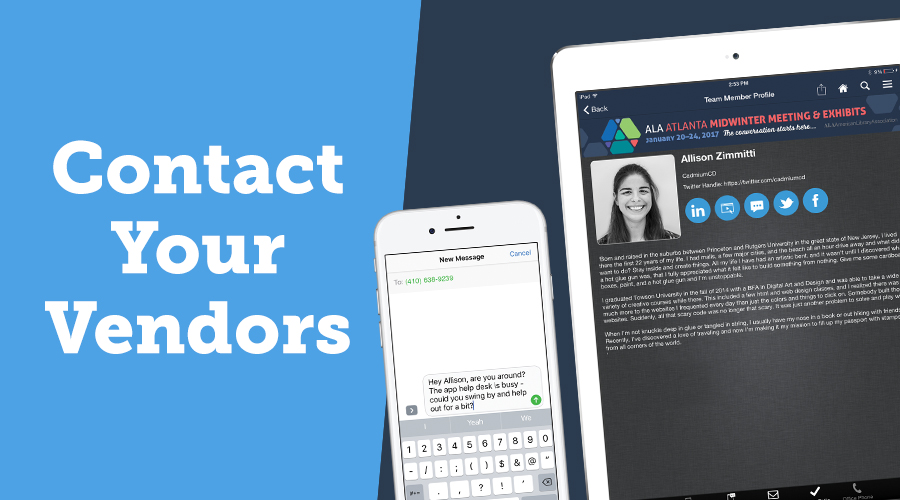 Contact Your Vendors
An event app shouldn't just deliver up content to attendees. It should also make meeting planners' and event organizers' lives easier. On a full event software platform, your app will give you the tools you need to contact vendors and staff, pull tear sheets, and review room setups and AV needs.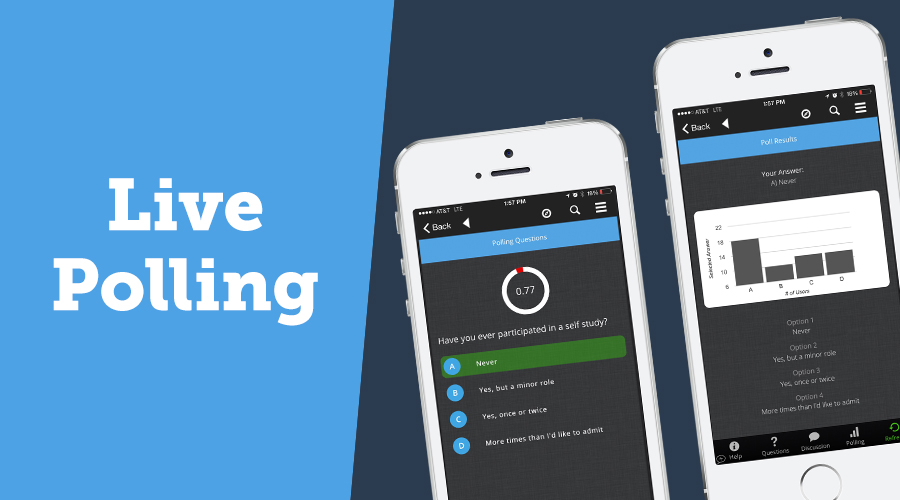 Give Attendees Access to Live Polling
Live polling shouldn't live on some obscure website that attendees need a code to access. It should be a native experience in your app, tied to their unique (already created) profile.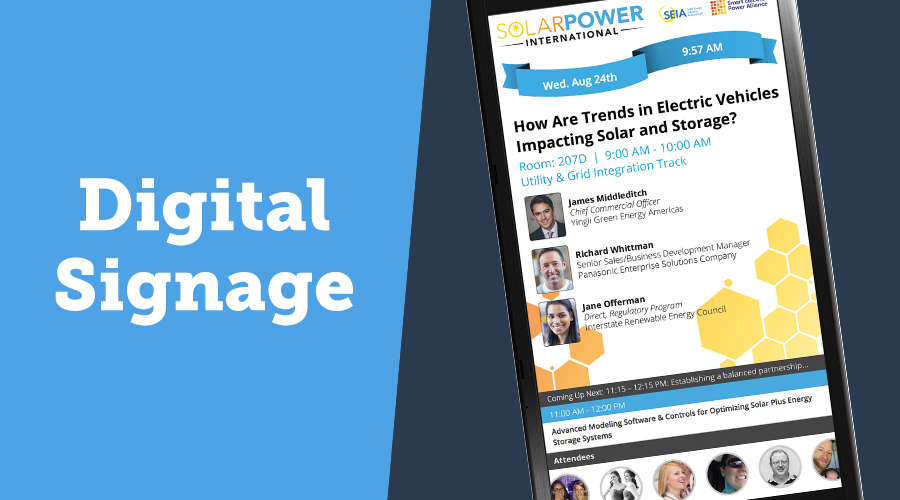 Keep Your Digital Signage Up-to-Date
When digital signage is connected to the same backend management system as your app and website, all your data stays up-to-date and in-sync.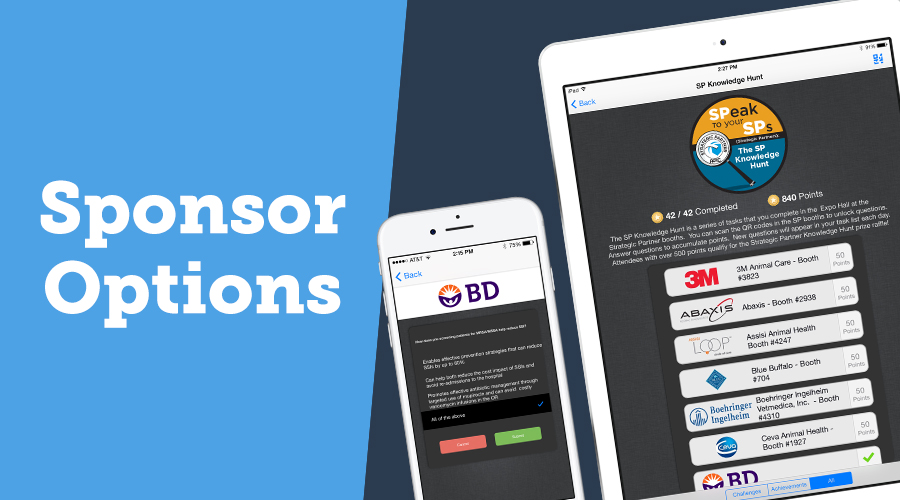 Maximize Sponsor Opportunities (and Revenue)
Maximize ROI for yourself and your sponsors by delivering multi-channel experiences to your attendees. Create unique recognition opportunities for sponsors via a mobile scavenger hunt in your event app, digital goodie bags, sponsored symposia sessions, traditional advertising, and more, all accessible by attendees via a single login.
Say goodbye to "Band-Aiding" event data for good!
Tell us in the comments below how you're consolidating your software platforms, or contact us to get the process started to bring your events together today.
Sign up for our newsletter