4 Crucial Elements for Your Event Website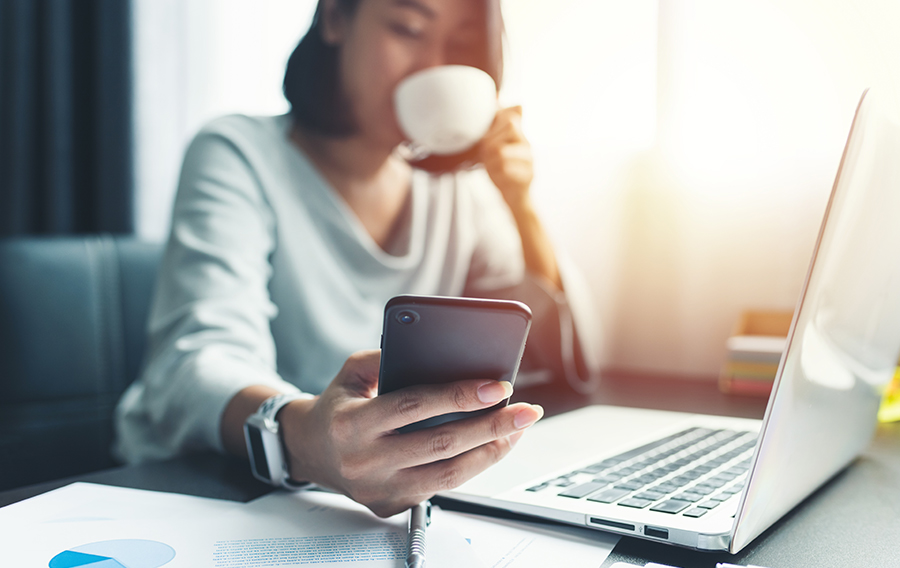 CadmiumCD website experts Erin Fields and Marianne Bryant recently held a webinar on getting the most of your event website. This article brings together their best insights.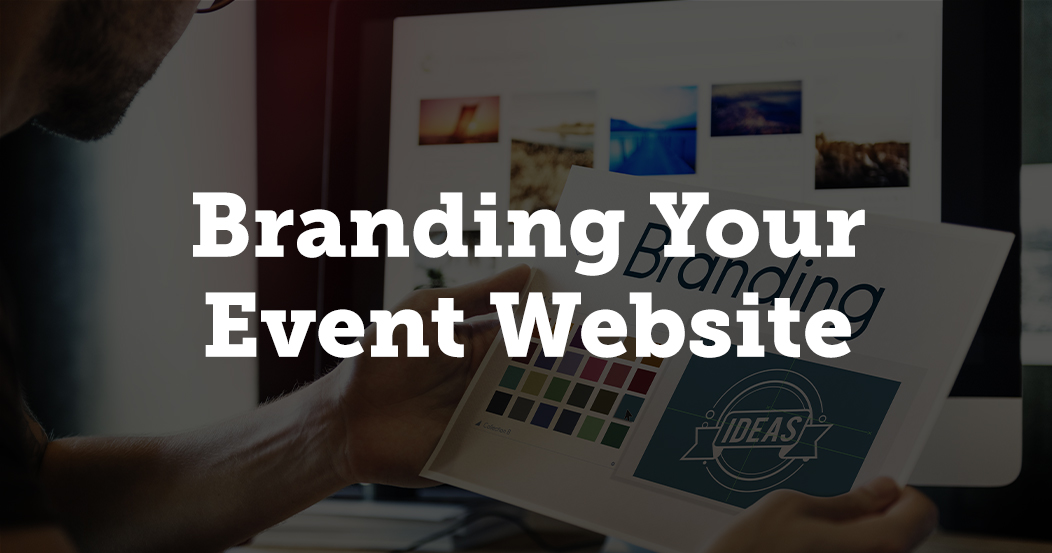 Branding Your Event Website
Why is branding important?
Branding isn't just an added benefit. It's essential to your event, and especially your event website. Here are a few reasons why:
1. Branding Creates a Consistent Experience
Have you ever signed up for a service before being redirected to a website that looks completely different? It's confusing, frustrating, and doesn't make you want to engage with that brand. Consistency is key in engaging in building trust with potential attendees, and cementing trust in current members and customers.
2. Branding Makes Your Event Recognizable & Trusted
Speaking of trust, great branding helps you position your event as a leader in your industry. If your branding is even slightly better than your competitor, you'll instantly earn a leg up which can mean more sponsors, more attendees, and more clout.
3. Branding Can Generate Revenue
All of this leads to more revenue in the short and long terms. More attendees means more opportunities for selling memberships, products, and services.
4. Branding Builds a Common Theme for Your Event
Events at their essence are about bringing people together. Having a strong brand throughout all elements of the event (starting with the website) helps develop a community. Attendees tend to identify with the event theme which is usually informed by branding.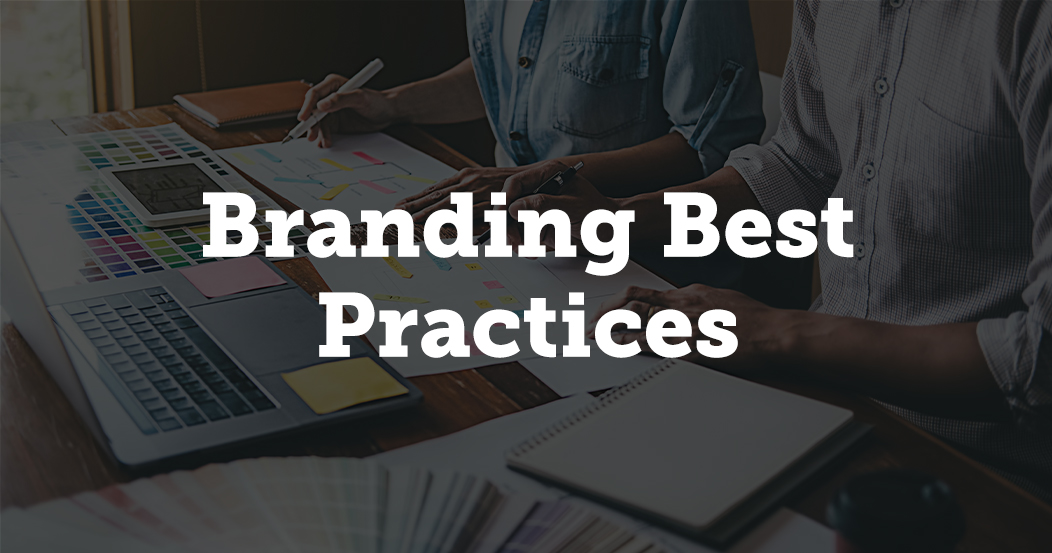 Branding Best Practices
DO:
Match colors to your event banner
Use consistent imagery
Incorporate your association logo and branding
DON'T:
Overpower your site with too many colors
Put too much focus on sponsor items
Use colors that may be difficult to read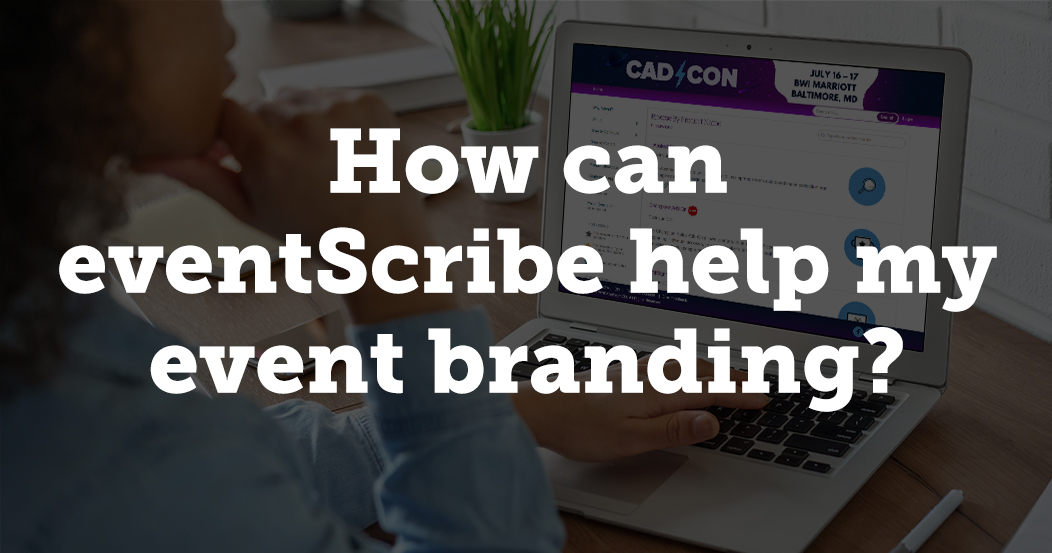 What eventScribe Website features can help my event with branding?
Mirrored Sites – You can host your event website on any domain of your choosing, so the URL is consistent with your organization or event branding.
Color and Image Settings – You can control colors and images on your event website so they're consistent with the rest of your brand.
Highlight Sponsors – Multiple opportunities to show off your biggest supporters so you can maximize revenue.
Integrations – Integrate with registration companies so that the digital attendee experience is consistent from start to finish.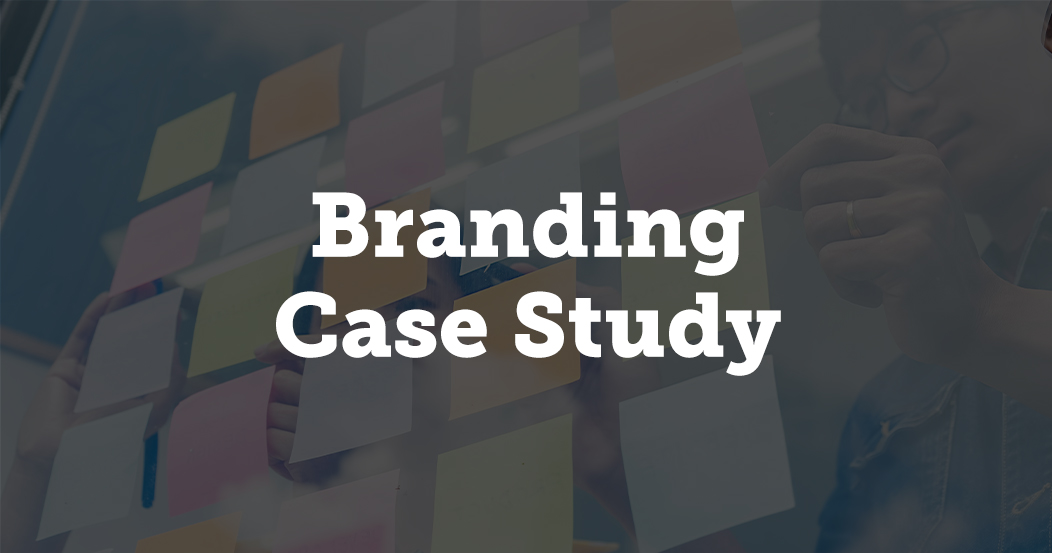 Branding Case Study
At our very own users group, CadCon 2019, we worked hard to think through the above points.
Consistent brand experience? Check!
All the way from registration to the app, users experienced a consistent theme, colors, and images. We used the event website as the "tentpole" item so that all data and activity was centered around this tool.
Recognizable and trusted? Check!
CadmiumCD users recognized the company's branding, but the event also had its own unique brand as well. We went with a space theme for this event and made sure that this theme was recognizable from beginning to end. But the theme was also consistent with our company branding, using a complimentary color palette and styles so attendees still recognized it as a CadmiumCD event.
Supports revenue generation? Check!
Event sponsors were listed on the website as product partners, adding value to the company brand (by offering solutions to problems our software doesn't cover) and acting as a resource to users/attendees.
Building a community and common theme? Check!
The 2019 CadCon brand was built around the space theme, providing a fun recognizable storyline for attendees that carried through to session names and event elements (like a reception at the Maryland Science Center). Attendees loved engaging with each other through the activities built into this theme.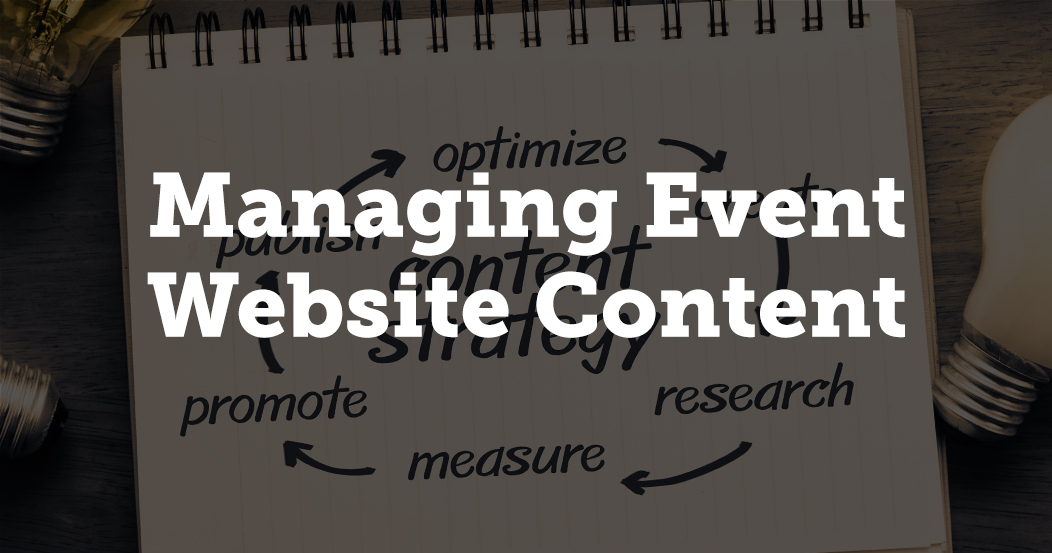 Managing Event Website Content
Why is content management important?
Let's talk about content! It's important to have a good strategy for collecting and sharing content in a meaningful way.
Traditionally, meeting planners would collect content via email and track everything on a spreadsheet. That just doesn't cut it anymore.
Modern content management relies on software tools that make it easy to collect materials from speakers, track what's been submitted, and easily publish it to your event website.
Content Management Best Practices
DO:
Use speaker photos to familiarize the attendees with a face
Take advantage of asset access
Use Harvester to organize what should show on your site
DON'T:
Show a lot of speaker information if it isn't being collected in your Harvester
Launch your website with very little content
Under utilize your content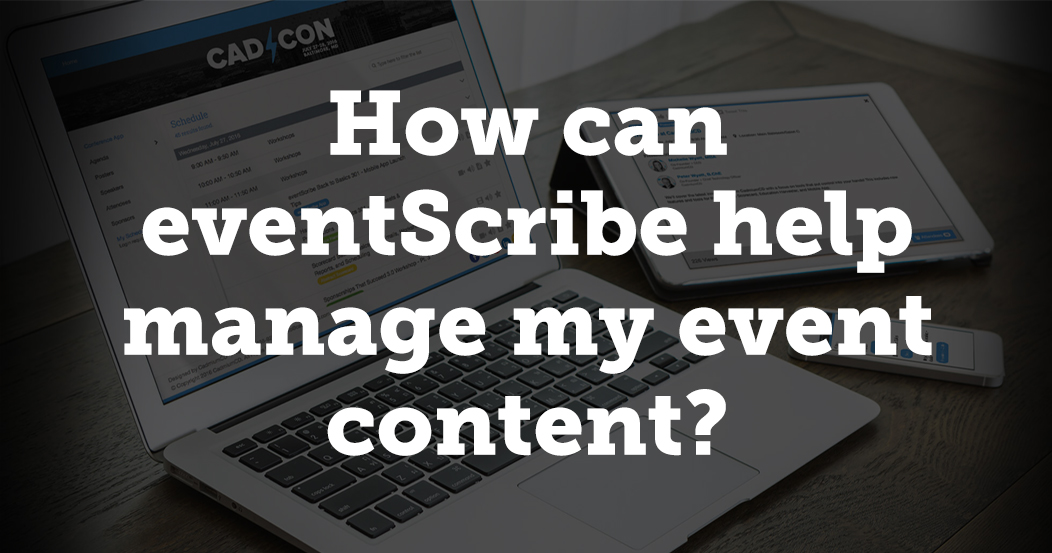 What eventScribe Website features can help my event with content management?
Conference Harvester Sync – Content, speaker data, and presentations that you collect using the Conference Harvester syncs with your website.
Presentation Info – Display presentation and poster content in advance to pique attendee interest and drive registration.
Speaker Bios – Pull in speaker headshot photos and personal biographies to get attendees excited about your presenters.
Control Access – Assign rules to content files and assets so only attendees with certain access (via registration and by purchasing proceedings) can access them.
Content Management Case Study
One client restricts audio recordings to their premium package. So, if an attendee wants to access content post-event, they would need to upgrade.
This is an excellent way to up revenue and restrict who gets access to this important content.
In order to drive sales of the premium package, this client advertises the benefits on their website. They also created a flyer to display on site to drive their attendees to the registration desk to upgrade, pictured below.
This is a great example of having control over the content and getting the most out of your attendee registration.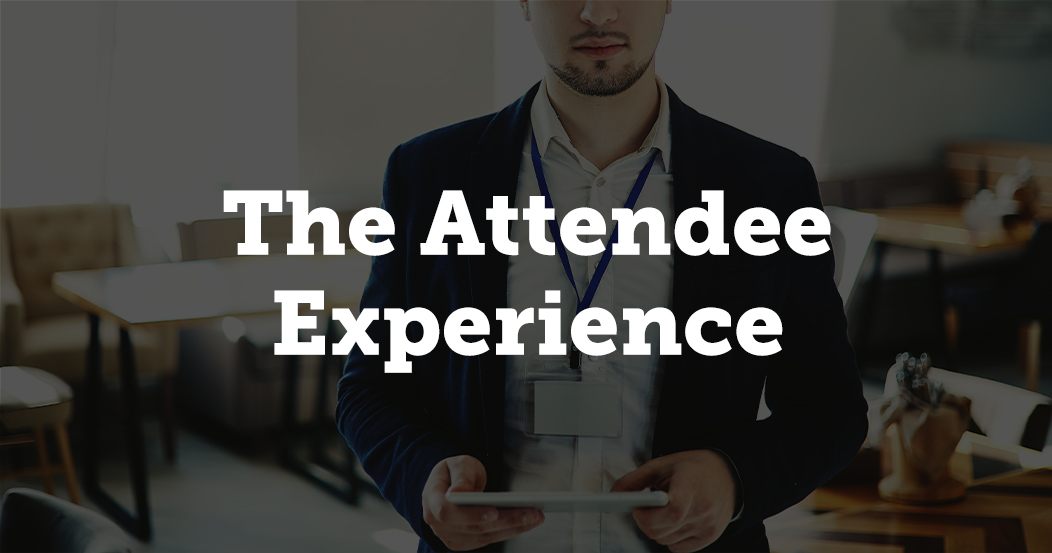 The Attendee Experience
Why does the attendee experience matter?
The attendee website experience is a bit like being in a session. You want your attendees to be able to find and understand the information presented in a clear and easy way. You also want to give them tools to interact with their personalized content and share information with other potential attendees.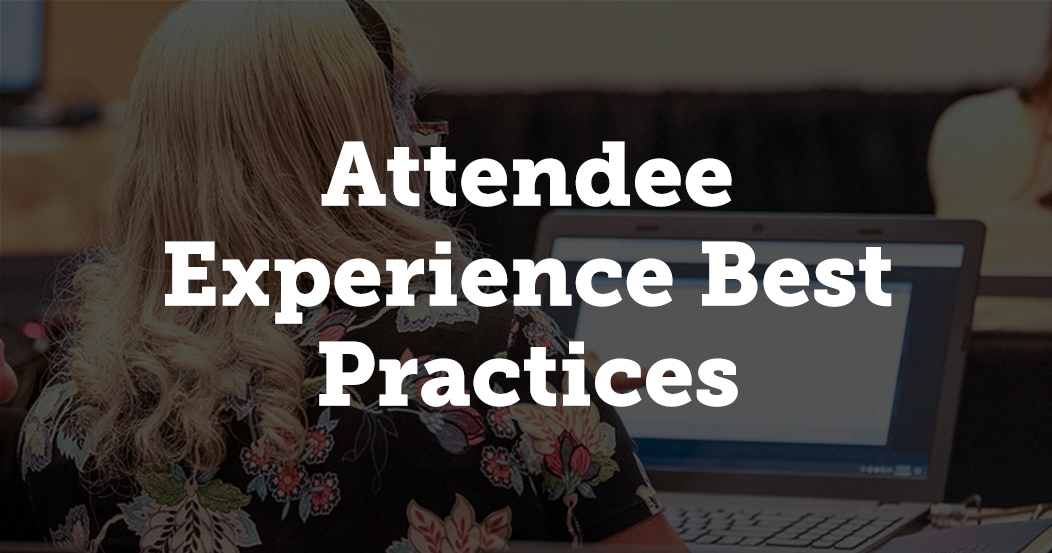 Attendee Experience Best Practices
DO:
Play to your audience – how do your attendees expect the content to be presented?
Make important information front and center
Have clear instructions on logging in and using the website features
DON'T:
Add too many browsing options for the same content
Bury important information within other content
Expect your attendees to know how the website works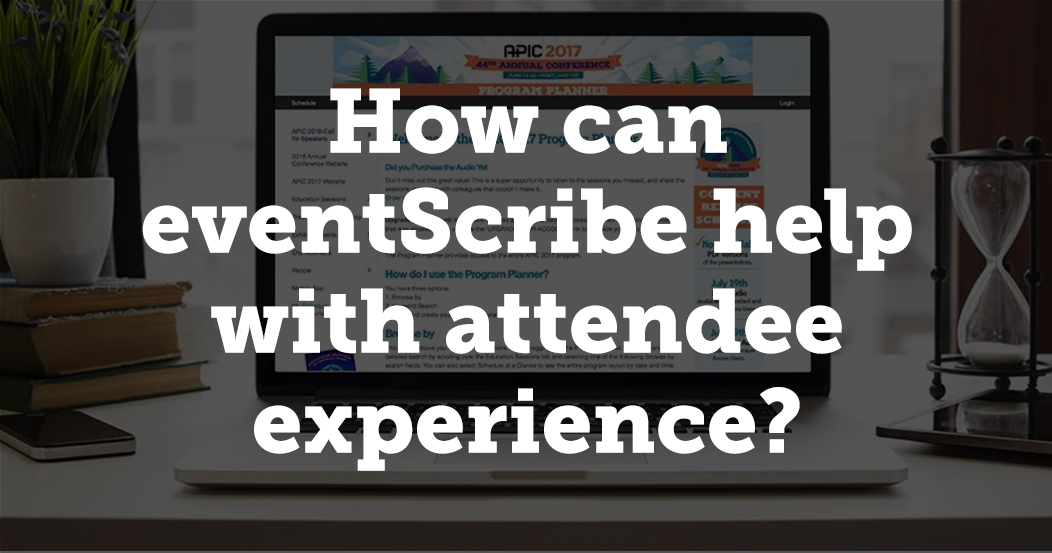 What eventScribe Website features can help my event with attendee experience?
Filter Content – Attendees can search and highlight specific presentations/special events using filters.
Tracks & Categories – Allow potential attendees to browse content based on specific tracks or categories.
Favorites – Attendees can "star" presentations, speakers, and exhibitors leading up to the event, which adds these to their personal schedule.
Schedule Export/Sync – Favorited presentations can be exported as a schedule, sync to the mobile app, or integrate with attendees' personal calendars.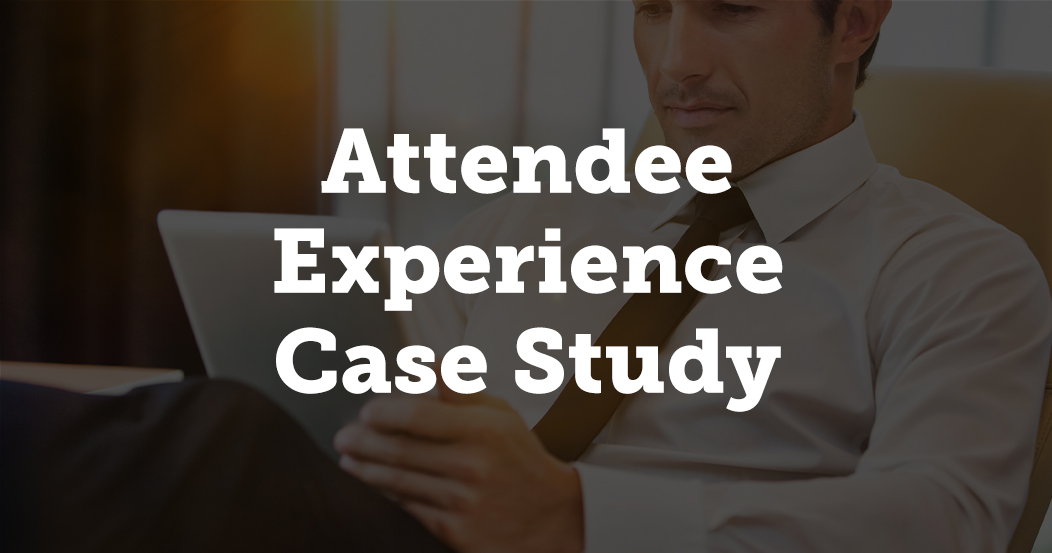 Attendee Experience Case Study
Many clients provide great instructions to their attendees on favoriting items to add them to their schedule. Highlighting this feature and giving a quick blurb about how to use it is a great way to engage your attendees with the site.
One client also uses color coded tracks to make it easy for attendees to find the content their looking for. At a glance, they can see the different types of presentations being offered, and easily add them to their plan for the event using favoriting.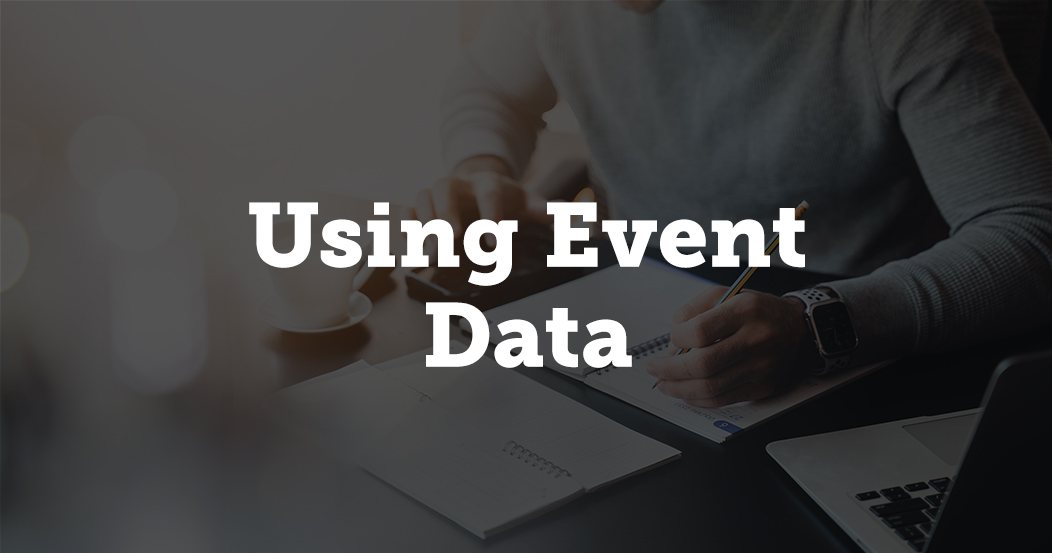 Using Event Data
Why is event data important?
Events generate a lot of data. From passive data (like website visits) to more active data (like attendee feedback), it's important to know how to collect and use this information to improve your events and websites in the future.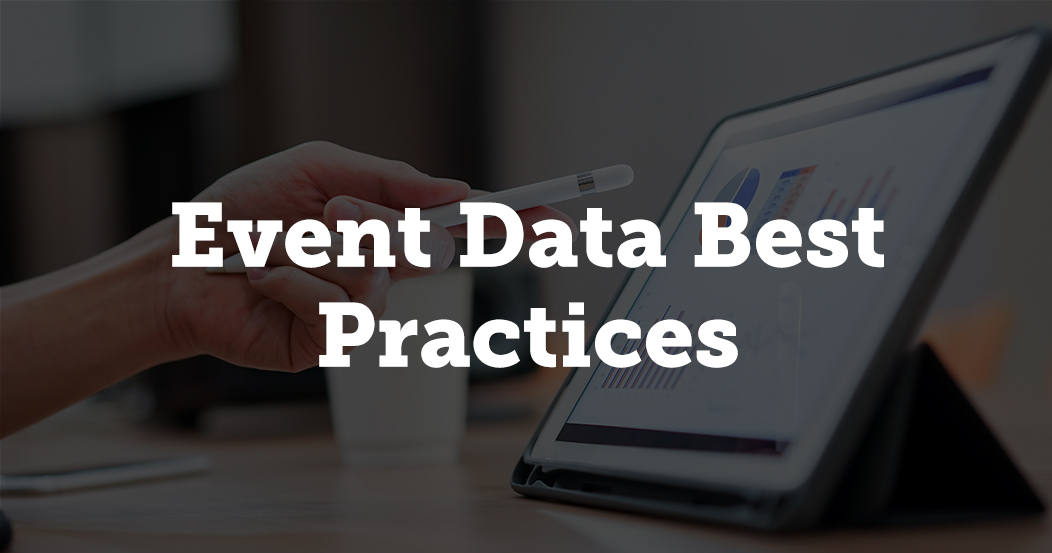 Event Data Best Practices
DO:
Encourage your attendees to complete evaluations
Take advantage of analytics and use it to plan for next year's site
Use analytics to obtain sponsorships
DON'T:
Assume your attendees will complete evaluations without a "nudge"
Wait too long to track analytics
Hone in on tracking one specific item – use universal tracking to get a baseline on your analytics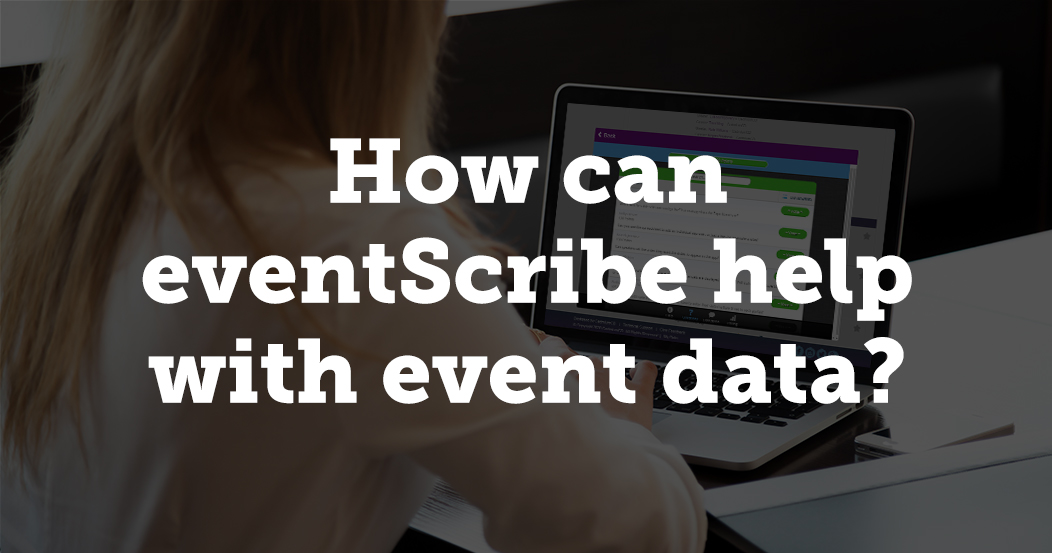 What eventScribe Website features can help my event with event data?
Google Analytics Integration – Add this to your site directly from the website settings to track user browsing data.
Survey Magnet Evaluations – Collect data from attendees by linking directly to Survey Magnet and gain more evaluation completions.
myCadmium Stats – We have our own stats page built-in so you can see data like presentation views and downloads.
Want to learn more?
Download the Website Launch Guide for a checklist on what to do before, during, and after your website launch.
Register to watch the entire webinar replay to get more insights from Marianne and Erin.
Schedule a demo with one of our tech experts to learn how to use the eventScribe Website to make the most of your event.
Sign up for our newsletter