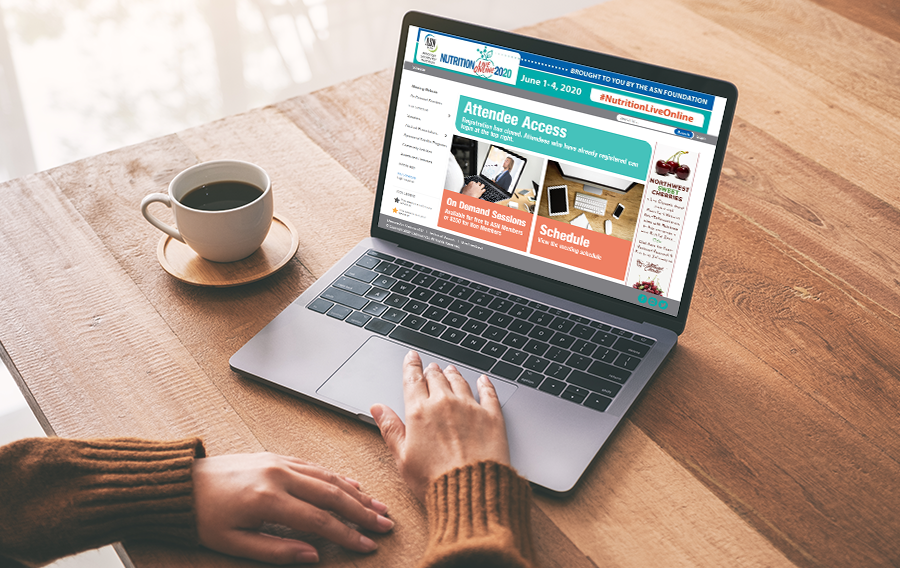 ASN Delivered an Exceptional Virtual Experience to a Record Number of Attendees at their Annual Conference - Here's How
NUTRITION 2020 LIVE ONLINE emerged as a new event when the American Society for Nutrition (ASN) canceled its flagship in-person meeting, Nutrition 2020, in response to COVID-19 concerns.
The organization says this about the new event:
"With a high number of abstract submissions and registration numbers that put ASN on track to have the largest meeting in its history, ASN's Board of Directors and leadership team has remained committed to delivering an experience the nutrition community craves."
ASN used CadmiumCD's eventScribe Live platform to make the switch to virtual conference and trade show.
How to Recreate the Face-to-Face Experience in an Online Environment
ASN considered all the elements that made their face to face annual conference great. They worked with CadmiumCD to recreate those experiences and enhance them for a digital environment.
CadmiumCD's new and improved online events platform supports hybrid, virtual, and digital experiences. The platform takes the best of CadmiumCD's event management and attendee engagement software and packages it with brand new online conference and trade show features. The goal of eventScribe Live is to help conference and trade show organizers plan, manage, and share content for their virtual events.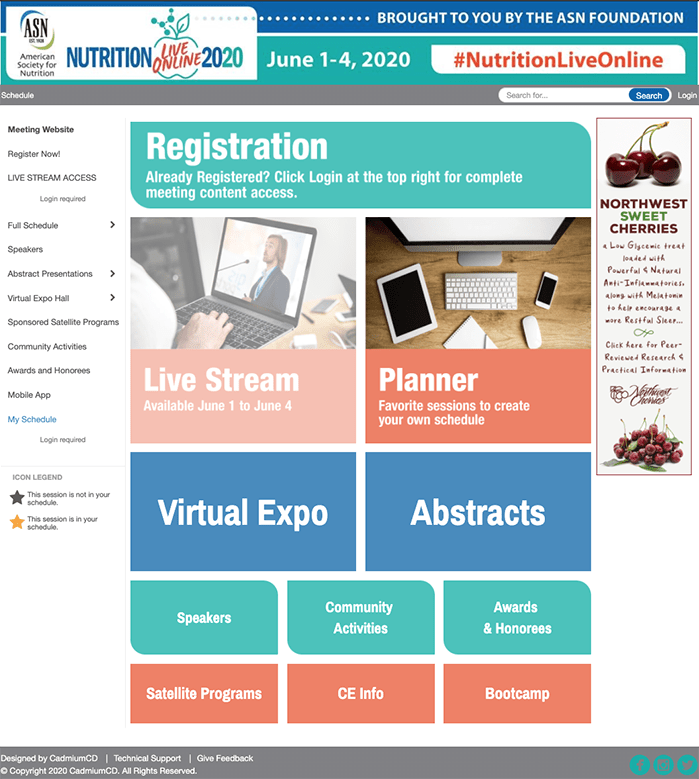 "We've been talking with clients about their needs during this transitional time in our industry and we have a platform based on the way they're planning to do their conferences and trade shows online," says Michelle Wyatt, CadmiumCD CEO & Co-Founder.
eventScribe Live's capabilities are made for three types of events. They accommodate hybrid events that have both face-to-face and online components, virtual events that are real-time events hosted entirely online, and digital events that allow attendees to explore recordings and enduring materials on-demand. The majority of the attendee-facing features listed below are available in both app and website formats.
ASN's Meeting Objectives, and the Results of NUTRITION 2020 LIVE ONLINE
ASN wanted to recreate the best experiences from their face to face in-person annual conference and trade show for this new digital experience. They offered the conference to members absolutely free in an effort to garner wide exposure and reach members who may be suffering adverse economic effects of the pandemic.
The event used
eventScribe Live
to successfully deliver a virtual conference and trade show to its attendees. Here is a quick snapshot of the outcome.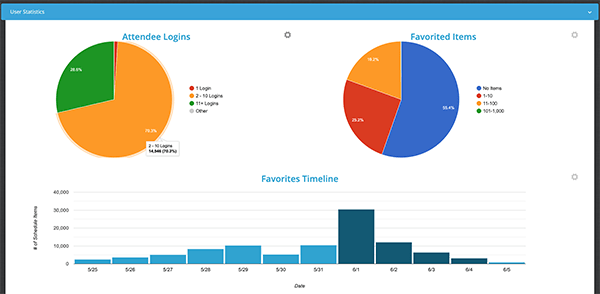 On the conference and education side of the event:
Unique user logins: 20,096 unique users logged in 179,513 times
Presentations favorited by users: 95,758
Presentations "liked" by users: 2,064
Presentation views by users: 278,141
Presentation shares on social media: 846 tweets
On the expo side of the event, there were 60,600 booth views from 2,129 attendees. Exhibitors also had virtual booths complete with video chats. Attendees could jump on to discuss exhibitor products with sales reps just like in a face-to-face conference.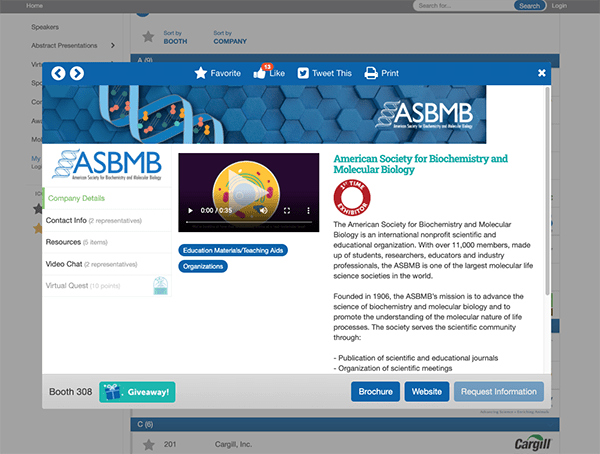 ASN's Expo Project Manager from CadmiumCD, Megan Brodbeck, dug up the following stats from NUTRITION 2020 LIVE ONLINE:
Virtual Booths with 5+ features (ex. video chats, intro videos, banners, etc.) saw 76% more booth traffic than the total average booth views

The following features generated the listed % more overall booth views vs. the average (531):

Banner Ad: 31% more

Logo on Exhibitor List: 14% more

Scavenger Hunt: 19% more

Sales Rep Video Chat: 24% more

Giveaway Button: 103% more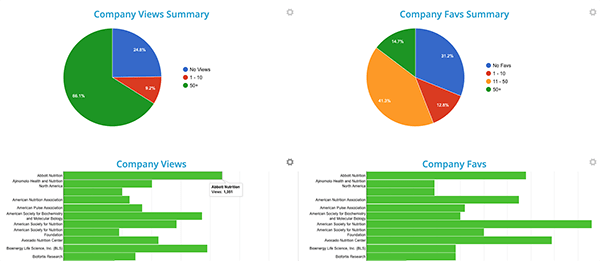 Griff Courtney, Senior Manager of Marketing and Business Development at American Society for Nutrition, said the following:
"I am very pleased with the Virtual Expo Hall. I received excellent feedback from the exhibitors and am very impressed with the booth features and aesthetics. Attendee engagement was high and overall it was a very positive experience from the development through fulfillment."

ASN also put together a virtual poster hall with 1,860 ePosters. 328 poster presenters submitted audio as well. They had 114,226 poster views by users. There were 12,894 total posters favorited by users.
Want to use eventScribe Live for your events?
Visit go.cadmiumcd.com/virtual to schedule a demo and tell us about your events today.