Don't Send a Boring Old Email...Send a Boomerang!
Nov 10, 2015 Read Time: 2 min
by Cadmium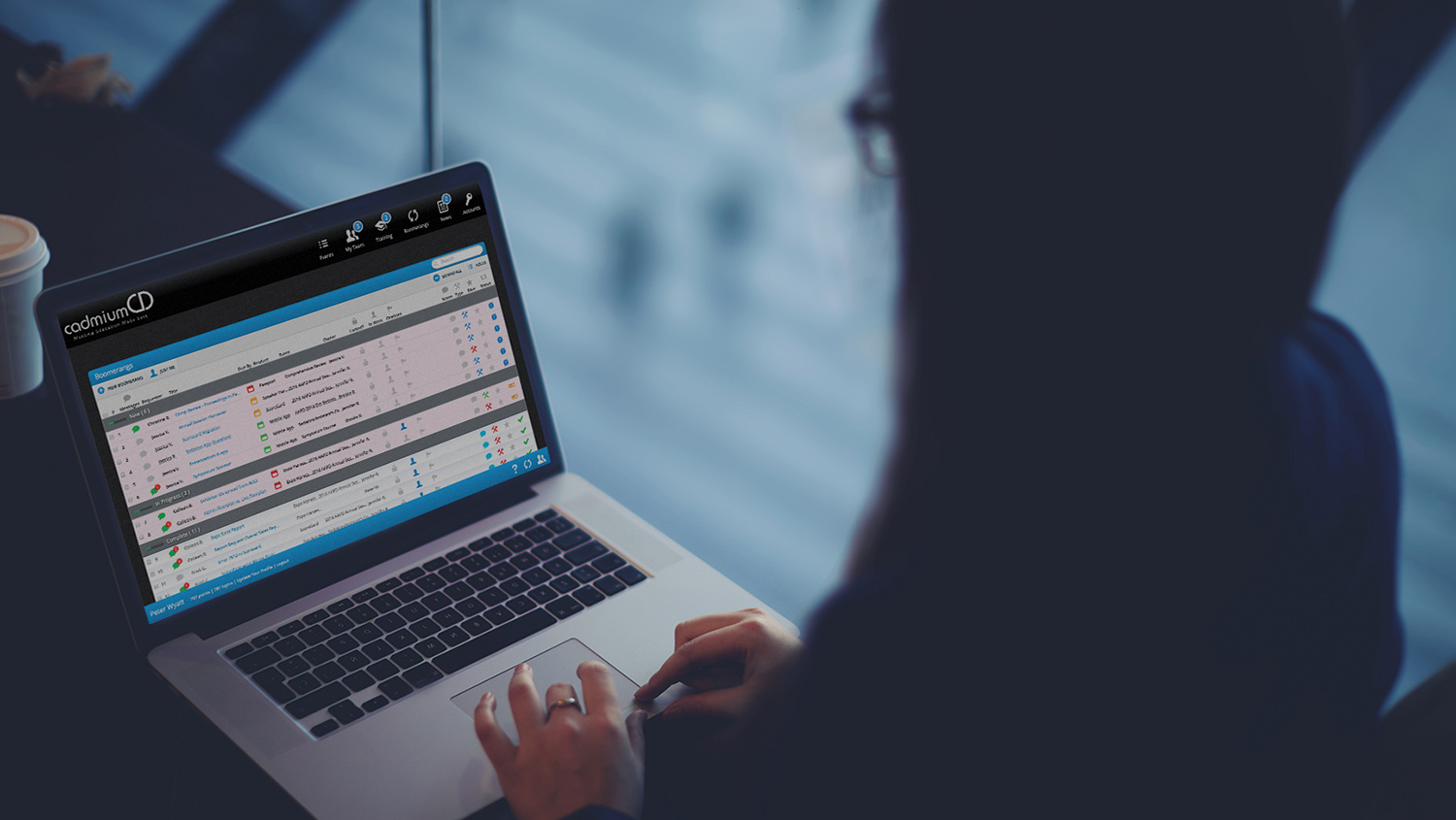 Written by Katie Ray, Quality Assurance and Client Success Specialist at CadmiumCD
CadmiumCD Implements New Messaging System into Event Management Software
Event managers are often expected to organize and plan every aspect of a conference or trade show while simultaneously keeping track of the progress of their team members as well. Between the constant exchange of emails, spreadsheets, and phone calls, information may become misplaced or misconstrued, throwing off the entire deadline. However, there is a new tool available that enables event managers to assign tasks and track the overall progress of a project in one easy to use platform.
Boomerangs are Exclusive to CadmiumCD Software
CadmiumCD recently introduced a Boomerang System into its fully integrated event management software that allows clients to communicate quickly and effectively with members of their own staff, as well as their project managers at CadmiumCD. Boomerangs are now the preferred method of communication when contacting CadmiumCD team members for assistance, and aim to keep all vital event information in one place.
Access Your Boomerangs
Boomerangs can be viewed through the My Cadmium Portal, in the tool-bar at the top of the page. The icon is labeled, and a green bubble will appear when a new Boomerang has been sent.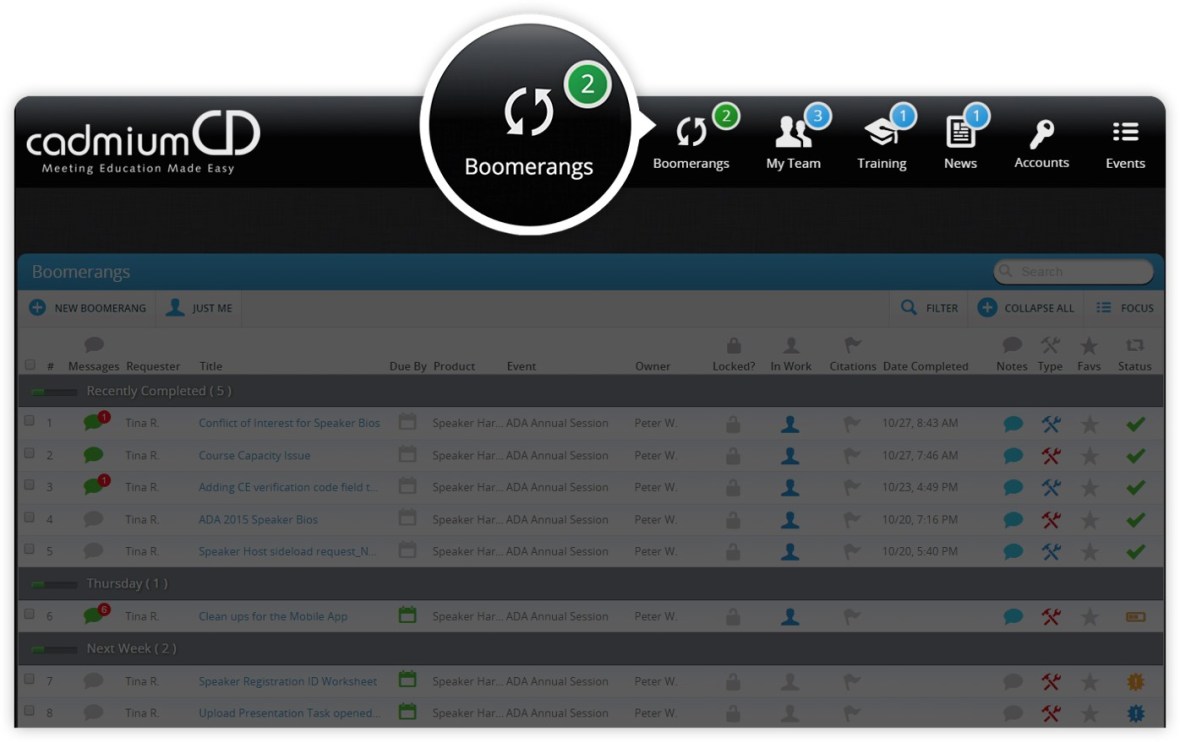 Customize a Boomerang to Fit Your Needs
Generally, a Boomerang may contain information such as client name, title, due date, project type, and other miscellaneous notes. However, they can be customized to include as much, or as little information as a client sees fit for a particular request. If a project requires a document, a photo or any other kind of attachment, they can be added into the Boomerang with the click of a button. Everything will be updated and available right away.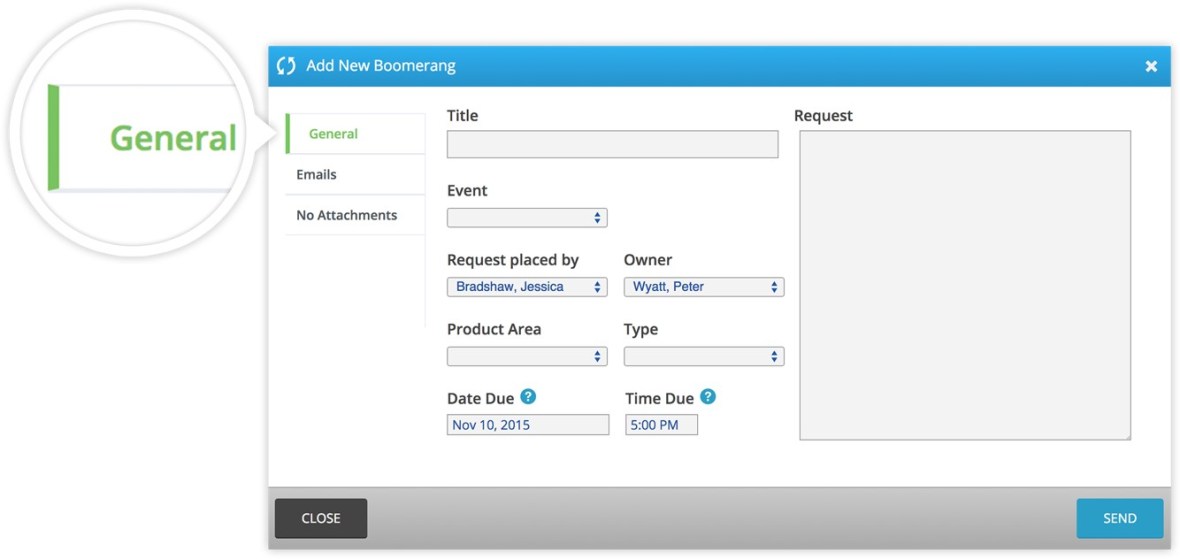 Use Boomerangs to Track Projects and Messages
Once a Boomerang has been sent, the system will create a digital and interactive time-line to display the progress of each project.
For example, if a client needed their CadmiumCD project manager to upload an event banner image, import a spreadsheet, or update a floor plan, they could send a Boomerang and immediately see when it was received, who processed the request, and when it has been completed. Boomerangs can also be sent among members of an event management team to assign tasks and track the overall progress of the planning process.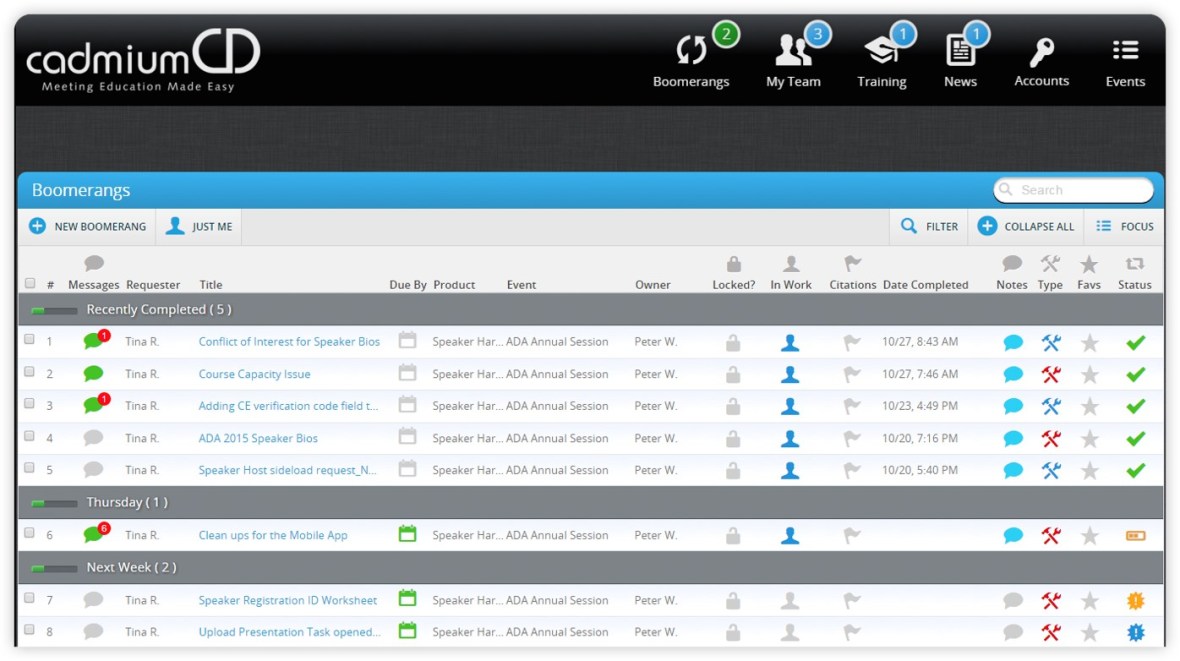 This system also has a built in messaging tool that allows its users to communicate with each other instantaneously, and resolve any issues as they occur.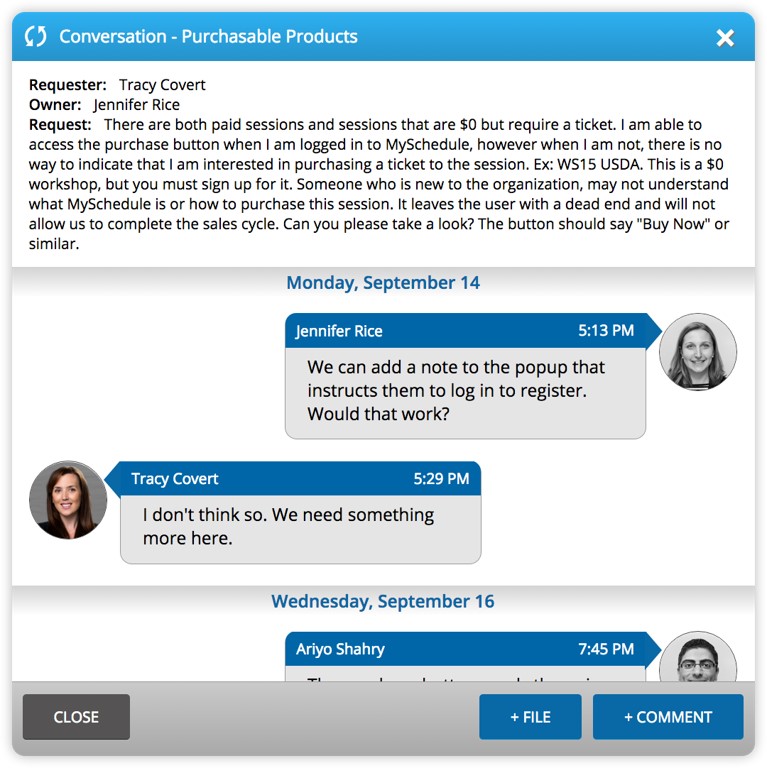 "We've built these project management features into our system to help us communicate more effectively with clients." Said Michelle Wyatt, CadmiumCD's CEO and Co-Founder. "The Boomerang system's advantage is not necessarily that it allows us to respond as quickly as possible, but that we can respond in a measured, relevant, manner."
Does this Require a Boomerang?
Although Boomerangs are now the preferred method of communication between CadmiumCD team members and clients, there are circumstances in which a phone call or an email are still the best way to get in contact with us.
For example:
-If the system is down or you can't properly access these features
-You receive an error message while trying to complete a task
-The project requires additional features or products that you need to purchase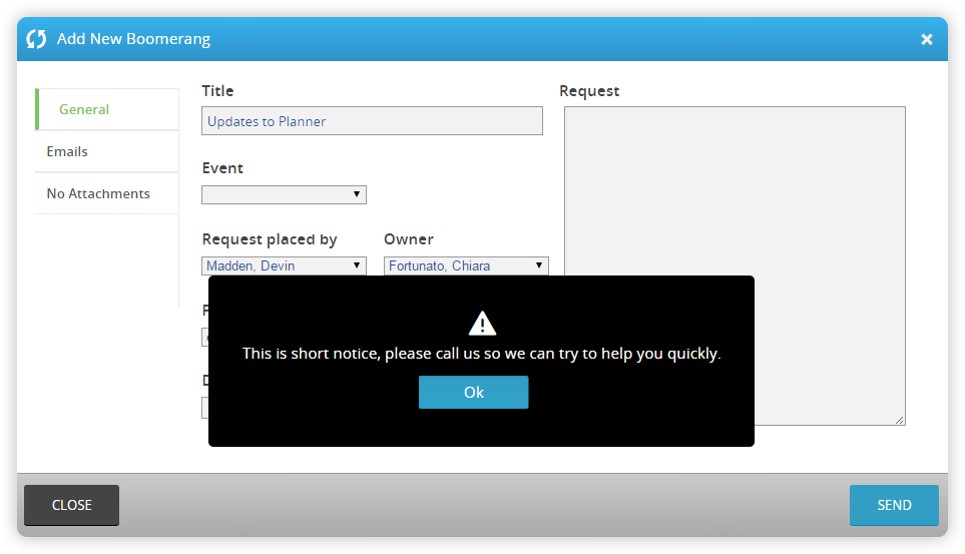 If you have any questions regarding product functionality, need additional products for your event, or have an emergency that requires immediate attention, please contact your project manager.
About Katie Ray
I attended The John Carroll School in Bel Air, where I became an editor of the school yearbook in my sophomore year. In 2010, I graduated from John Carroll as a member of the Quill and Scroll Journalism Honor Society, the National Art Honor Society, and received my diploma with a distinction in the Communicating Arts.
My undergraduate career led me to Mount St. Mary's University, a quiet small-town college in Emmitsburg, Maryland. Throughout my time at the Mount, I held two internships with the University Office of Marketing and Communications, as well as the local Emmitsburg radio station where I produced a live show. I graduated with a Bachelor's Degree in Communications and Public Relations in December of 2014, and worked for a local publication until joining the CadmiumCD team.
Sign up for our newsletter