CadmiumCD Launches New Tagline 'Bring Your Event Together™'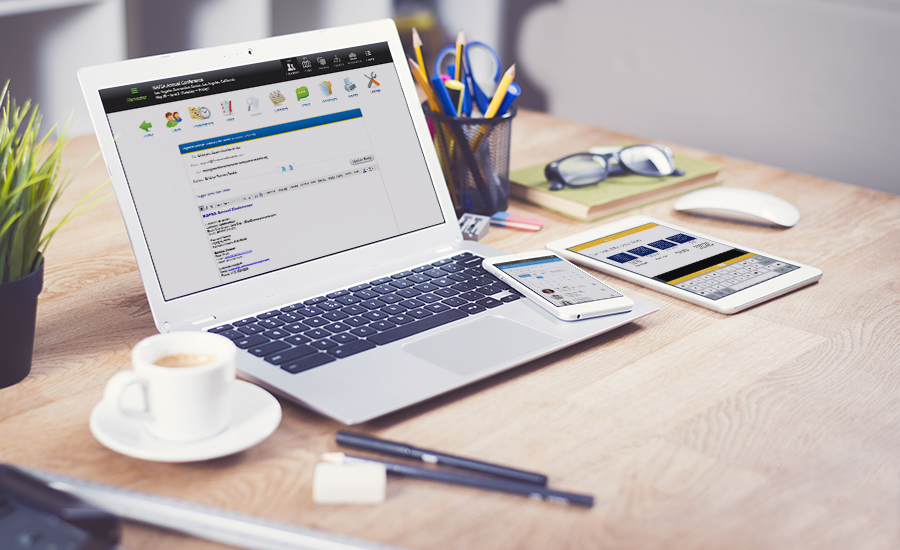 Empowering Meeting Planners with One Unified, Easy-To-Use Dashboard.
FOREST HILL, Md., May 15, 2017 – CadmiumCD, a leading event software company, announced today that with its expanded platform offering and new international markets it serves the company has launched a new tagline to better represent the true power its platform brings to meeting planners worldwide. The new tagline, "Bring Your Events Together," embraces the essence of CadmiumCD, its platform, its products, and its unified, easy-to-use dashboard.

"Our mission has always been to make meeting education easy for meeting planners, however our product offering has expanded beyond just meeting education. We now provide 12 distinct products that allow meeting planners to easy collect, manage and share content throughout the event lifecycle," commented Michelle Wyatt, President and co-founder of CadmiumCD. "Our new tagline embodies our full capabilities and the value it brings to our clients."
Along with the release of its new tagline, CadmiumCD has revamped its corporate website and added more product specific content, client testimonials and a deep dive on its latest product release, an enhanced version of its eventScribe™Conference App – eventScribe Boost™.
About CadmiumCD
CadmiumCD is an event software company with more than 15 years of experience providing on-demand content management solutions that streamline the workflow for Meeting Planners, Exhibition Organizers, Education Directors, and Attendees. The company's award winning software is trusted by more than 3,500 meeting professionals worldwide. Its software platform makes it easy to collect, manage and share content to all event stakeholders through its modules: Call for Abstracts, Speaker & Exhibitor Data Management, Digital Content Publication, Audio Recordings, Digital Poster Galleries, Online Itinerary Planners, Interactive Floor Plans, Native Event Apps, and Post-Conference Evaluations.
For more information, visit www.CadmiumCD.com, subscribe to our blog, or email info@cadmiumcd.com.
Sign up for our newsletter