The Impact of CME: Performance and Outcomes
May 24, 2022 Read Time: 3 min
by Cadmium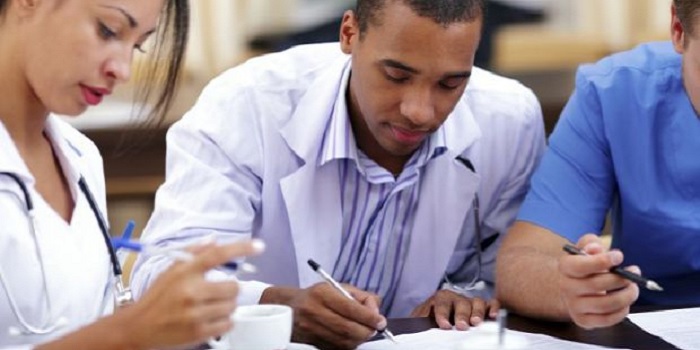 Malcolm Knowles first introduced adult learning theory in the 1970s. His theory focuses on educators learning to understand their learners, a key factor in designing effective continuing medical education (CME) programs.
As a CME director, you must effectively and efficiently provide your learners with content that will enhance their learning experiences, especially since different learners will have different learning styles.
In this post, we offer insight into CME's importance and how good delivery and flexibility can impact your CME performance and outcomes.
How Do Adults Learn?
When organizing quality CME, you should pay attention to the fact that learners have different learning styles and objectives that can affect their performances.
You should provide content that incorporates diverse learning styles to a wide range of learners, which is critical to having deeper learning experiences. For the best CME performance and outcomes, consider these six principles when it comes to your learners:
Adult learners are results-oriented. They want to know why it is important to learn something, what they have to do to learn, and what they will be taught.
Adult learners want to exercise control over the techniques and goals in their learning.
Adult learners want to connect their life experiences and knowledge with the content that they have learned.
Adult learners are relevancy oriented. There must be a motive to learn something that is linked to their willingness to learn it, since their life situations create particular learning needs.
Adult learners are generally practical. They learn better when the content is presented in a real-life context.
Adults learners are highly motivated to learn when the new information can help them solve significant problems in their lives and/or work.
Adults can experience learning gaps
The learning gap is a term used to describe a learner's deficiency or shortcoming. The easiest gaps to identify are those relating to learner knowledge, as questionnaires or reviews of test scores from training or board examinations can be used.
Identifying a learner's gap in performance or competence is more challenging but can be achieved. Clinical practice guidelines account for what a learner should know or do. Learning gaps that can be addressed include guidelines that are not being followed or are unfamiliar to the learner.
Close the learning gap
As an accredited provider, you are responsible for addressing problems in practices and/or patient care through your CME activities. You should look for knowledge, skill, strategy, or performance deficits that could be contributing to these issues. By doing so, you can plan and implement education that will effectively address them, improving your CME performance and outcomes.
Why Is CME Important?
CME offerings are the goals of your organization and must address the learning needs and desires of your learners. Adult learning is especially complex.
Today's clinicians work in a healthcare environment that is full of challenges regarding their continuing education and lifelong learning. However, traditional CME courses often cannot meet their educational needs by only offering in-person, face-to-face education. Training should be available that is founded on the principles of adult learning theories. In order to remain relevant in today's age, you must make the transition from traditional content to courses that integrate live, online, and enduring materials. When you do this, you will provide your learners with exceptional educational experiences that will enhance your CME performance and outcomes.
The Impact of Your CME on Performance and Outcomes
When it comes down to your CME performance and outcomes, providing program flexibility and delivery can impact its overall effectiveness for your learners.
A learning management system (LMS) for CME can help improve and enhance learner performance and outcomes. A web-based LMS platform such as EthosCE enables you to address your learners' individual needs through the use of new technologies that can deliver internet-enduring materials such as video, webinars, and podcasts. The flexibility of these formats is appealing to learners due to time constraints and ongoing work/life balance and suits their learning needs and styles.
EthosCE provides you with the ability to design and produce content that enables rapid and flexible delivery. You can quickly supply high-quality video from seminars, annual meetings, or other events and offer them as livestreaming videos, webinars, and podcasts. Your CME performance and outcomes will improve as your content becomes more impactful to your learners.
EthosCE Helps the Impact of Your CME for Your Learners
Your CME performance and learner outcomes are your goals as a provider. You want your CME to effectively provide your learners with an enhanced experience, especially since they will all have different learning styles. Since content flexibility and delivery are so crucial, a technology platform such as EthosCE can provide you with the ability to reach your learners with content that is suitable for them and their ongoing educational needs.
At EthosCE, we understand the challenges of staying up to date and compliant with ACCME changes. We know how critical it is to get things done right the first time when it comes to team-based education and success.

To learn how EthosCE can enhance the continuing education of your healthcare teams, schedule a free 1-on-1 demo with one of our specialists today!
Sign up for our newsletter