CME Program Design Tips from Adult Learning Theory
May 5, 2023 Read Time: 3 min
by Cadmium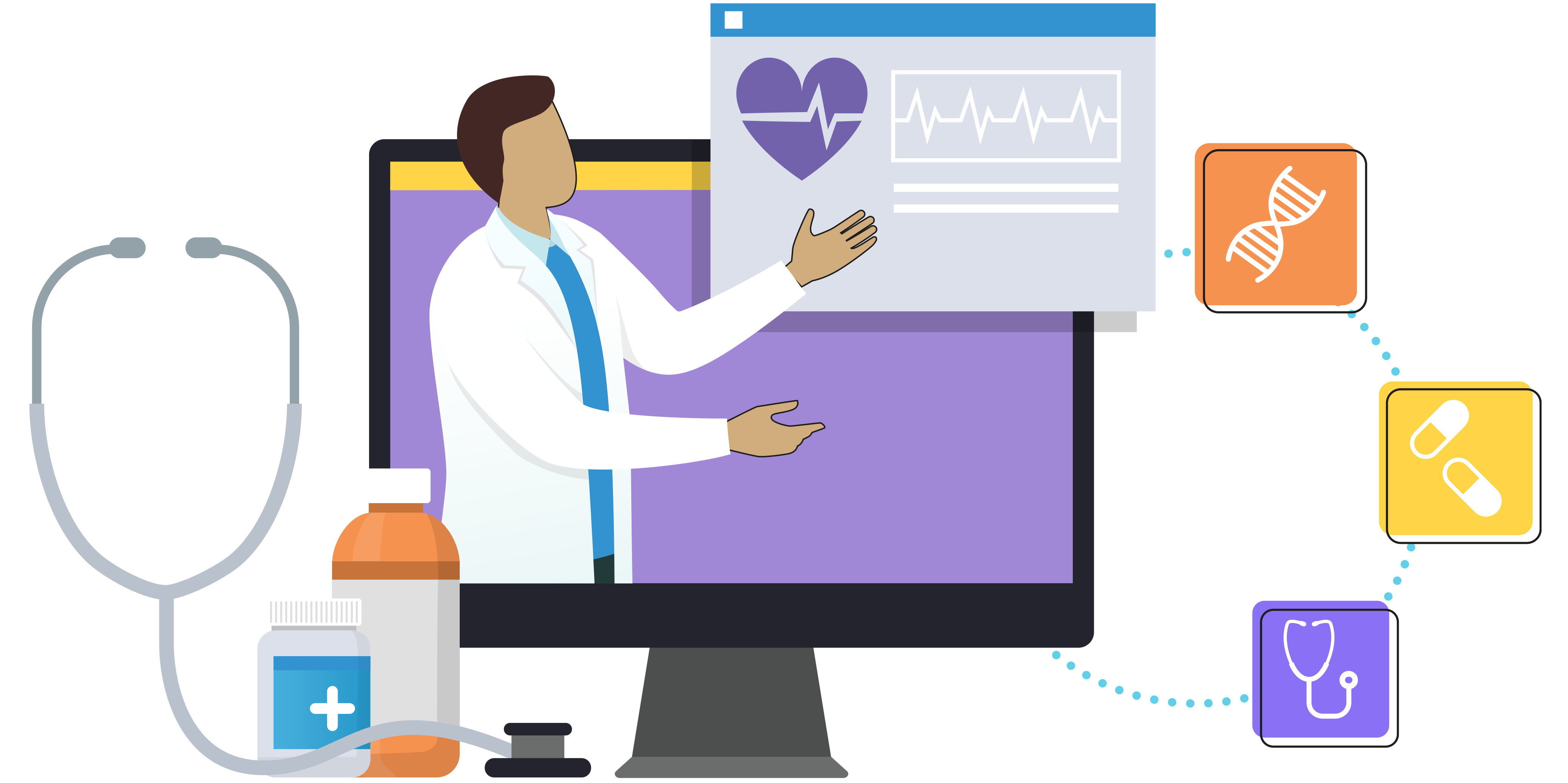 Have you ever held a continuing medical education (CME) course you designed and your learners seemed less than interested? Did you observe your learners checking their phones for emails or text messages or just zoning out altogether? Is B-O-R-I-N-G tattooed on your forehead?
Okay, maybe the last question is a bit extreme (and virtually impossible), but the first two questions should be disconcerting. You've worked hard over long hours to develop your CME courses, only to learn that they ARE in fact unengaging and send many attendees reaching out for a super strong espresso (and they don't even drink coffee!).
When it comes to designing CME courses, the approach must be that no single type of content fits all learners just as the ways they learn can't be dictated in that one-size-fits-all adage. Instead, it's critical that your CME programs cater to all of your learners in unique ways that match them. As a result, an adult learning theory fits the learning style of all adult learners, and most CME providers use elements from each.
It's about time your courses rock (and not from all of that caffeine!) for your learners. In this blog post, we will offer some CME program design tips from adult learning theory.
Some Adult Learning Theories to Think About
If you're not already considering adult learning theories, you're missing out on producing memorable and valuable content for your learners. There are multiple types of learning theories, but there isn't one form appropriate for every learner. From andragogy and self-directed learning to experiential and transformational learning (and others), there's no such thing as a one-size-fits-all when it comes to designing your courses, but there are CME program design tips from adult learning theory that can be leveraged and are easier than you might think.
Tip: Think about adult learning theories before you get started on designing your courses.
Motivation Without the Coffee Overload

As you design your CME courses, motivation is the key—that's really a non-brainer. You want your learners to be engaged and enjoying your courses but that's not going to happen if you're failing to address how they learn. Bear in mind that your learners digest their information in numerous ways:
They're ready to learn when they have new roles or situations they're undertaking.
They want to solve a problem immediately.
They're motivated by internal factors rather than external ones.
They will learn if they want to learn.
They will learn if the knowledge is relevant to them.
They have a well of personal and professional experiences that can be enhanced by their new learning.
They are looking for assistance in solving a problem.
They are ready to learn if that learning is self-directed.
Therefore, when you begin developing your courses, consider CME program design tips from adult learning theory. Bear in mind that your CME activities may attract a wide range of attendees ranging from new graduates to those nearing retirement.
Tip: Design with this diverse learning audience in mind.
Tell Me. Show Me. Involve Me.
We've undoubtedly heard this infamous saying over the years. And you can take it to heart as you're designing your CME courses. Think about your learners. How much would they absorb if you only presented your material in the traditional didactic manner? Teach them the material and there may be a better retention rate. But then INVOLVE them in their learning and you'll certainly see greater success rates coming from engaged and motivated learners.
Tip: Design your CME courses to involve your learners.
Embrace the Online Platform
Going back to our earlier view of adult learners checking their watches, phones, or simply zoning out, it may be because they've become dissatisfied with traditional CME conferences. For example, many of them are favoring self-study courses, looking for elements of interactivity, or finding that they're having a great time learning from one another. With web-based learning, new information and communication technologies provide physicians with opportunities to learn from unique online environments. This provides learners with the potential to improve their knowledge into aspects of their professional and/or personal lives. Use online platforms in the form of downloadable content, even content that even provides them with the ability to learn from home, saving them the time and costs associated with traveling to a venue. Offer courses that use audio, video, or live streaming of events like webinars, and enduring materials.
Tip: Leave your traditional learning techniques at the door in favor of online courses that are convenient, engaging, and address your learners' individual ways of learning.
Design Course Activities That Incorporate Active Learning

Offer various forms of active education in your CME courses that address your learners' individual learning styles and needs. Use interactive formats that include activities such as:
live streaming from events like seminars, annual meetings.
live internet webinars and teleconferences.
offer online communities that feature well-known contributors and peers.
provide large and/or small chat rooms where participants can share information and ideas.
use third party videos from platforms like YouTube.
offer audio in the form of podcasts.
encourage the use of social media to share information
enduring materials that are easily produced.
regularly scheduled series (RSS) like grand rounds, tumor boards, and morbidity and mortality conferences.
Tip: Supply your learners with multiple ways to gain their education based on their learning styles.
Use EthosCE for Design Tips from Adult Learning Theory
At EthosCE, we understand the importance of designing great CME programs through the use of adult learning theories. An enterprise-grade, web-based platform, EthosCE provides you with the tools you need to offer your learners the interactive means to receive their education that's individual to them.
To learn more about how you can design better CME programs with your learners in mind, contact us for a free 1-to-1 demo with one of our specialists today!
Sign up for our newsletter