3 Hybrid Event Formats: The Most Popular Options for Cross-Channel Experiences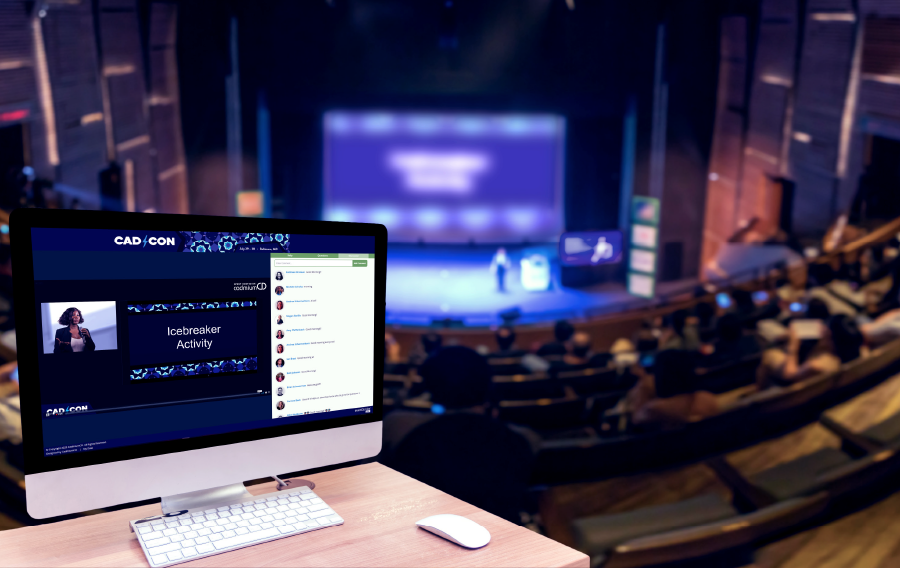 The most important part of getting your hybrid event right is picking the best format for your attendees.
Do you want everyone engaging in real-time for networking purposes? Does your online audience want education that's more self-paced? Could smaller coordinated meetups be a better option than the traditional city-wide?
The 3 options below directly address these questions and are among the most popular formats for hybrid events.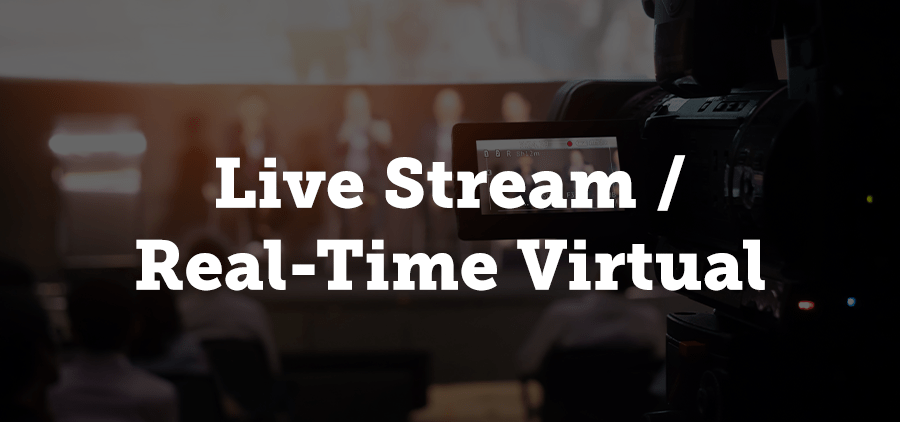 Live Stream / Real-Time Virtual
This option is the most common. Keynotes and some breakouts are live-streamed and offered to both face-to-face and virtual audiences at the same time.
Many conferences also offer recordings of sessions, or Conference Proceedings, after the live streams as on-demand content.
EXPERT TIP: Charge non-attendees for access to Conference Proceedings for increased content revenue.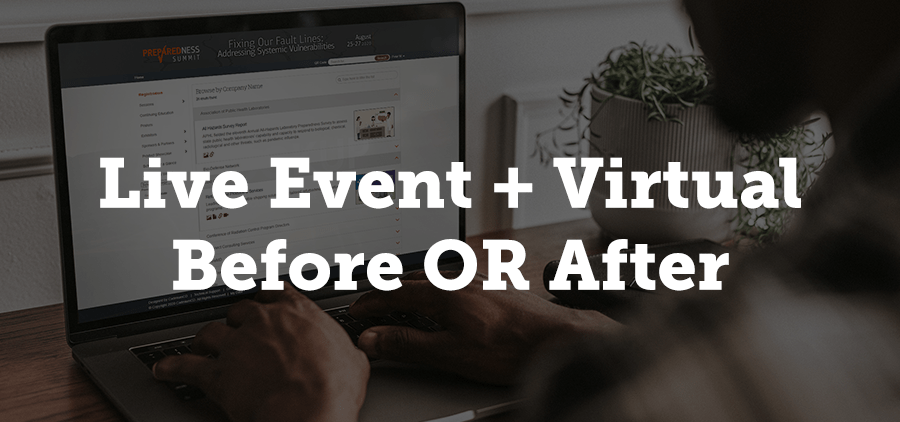 Live Event + Virtual Before OR After
Some planners are offering virtual content and events as a lead-up or wind-down from the in-person portion of their conference. These virtual events are unique from the planned face-to-face activities and serve as a way to extend the life of a conference.
EXPERT TIP: Exclusive in-person activities can drive attendance through FOMO and create unique experiences for face-to-face attendees.
This is what IAEE means when they say "see what can only happen here" about Expo Expo's live event.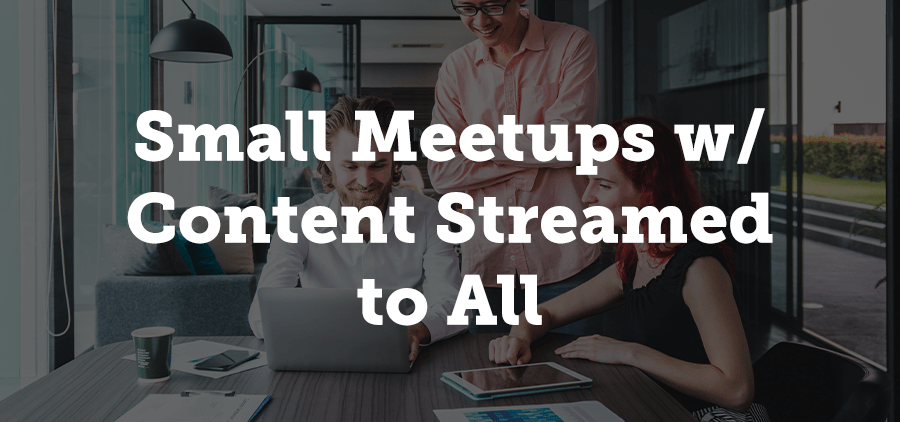 Small Meetups w/ Content Streamed to All
This is a newer option that is gaining popularity. Small regional meetups are planned where attendees can network, watch the live stream together, and experience the larger conference as smaller groups.
EXPERT TIP: Mix and match these three options to find a unique format that's right for your audience.
This is what PCMA is doing by bookending Convening Leaders' 2021 virtual live streams with regional in-person meetups.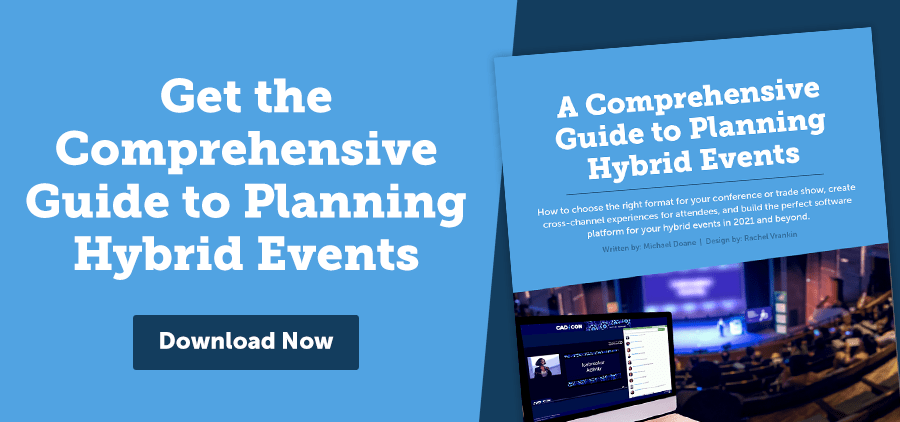 Get the Comprehensive Guide to Planning Hybrid Events
This article is just one part of the full guide.
In this guide we'll explore:
Popular hybrid events formats that you can use to plan your hybrid events

How to create cross-channel experiences to bring your in-person and online audiences together

The elements that make up a hybrid events platform and considerations for choosing the right software
Download it here.
Sign up for our newsletter