How to Engage Professional Association Members
Apr 19, 2023 Read Time: 3 min
by Cadmium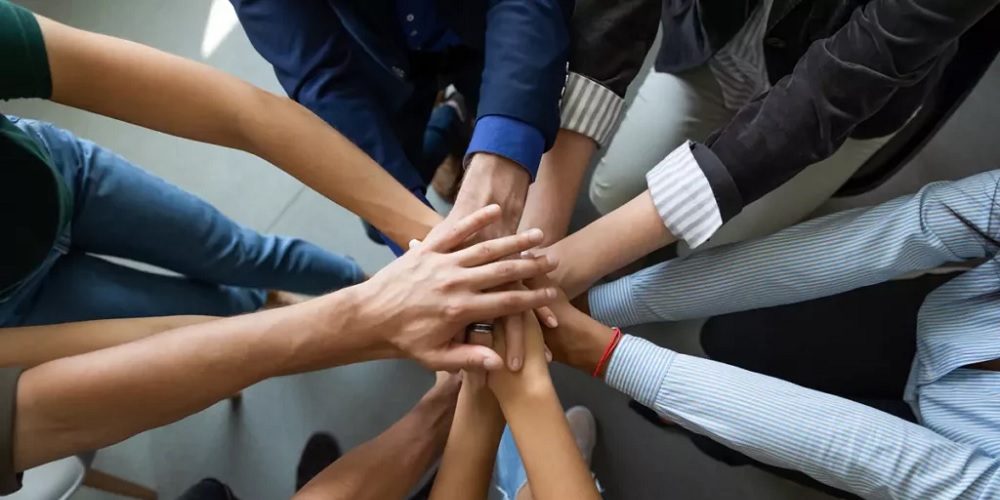 Whether it's attending a webinar or participating in a professional development meeting, member engagement is a key driver in determining an association's success. Members bring immense value to an association, including paying dues and putting in the time and energy to ensure that it thrives and grows, which is why keeping them engaged is so important.
Engaged members are more likely to renew and encourage new people to join your organization. Building a loyal member base should be a priority for all associations. One of the most effective ways to boost engagement and loyalty is to provide value to members through helpful content that aligns with their professional goals.
When engaged, members are more likely to become invested in your organization and stick around for the long term, enabling you to create a strong community of professionals. Understanding your members will help you implement a strategy to keep them engaged.
This blog post explains how your organization can engage professional association members by providing ongoing, rewarding experiences that keep them coming back for more.
Get to Know Your Members
Your members joined your association for a reason. Before implementing an engagement strategy, you should understand what your members hope to achieve by being part of your organization.
When thinking about how to engage professional association members, remember that common reasons that people join associations include professional certification, continuing education opportunities, and access to industry-specific information. If you know why people joined, you can design programs to meet their needs and expectations.
The first step in this process is gathering information about your members. You can do this in several ways, such as creating a space on your new member application form for them to input their motives for joining or conducting a survey by email or during an event to learn why existing members joined and continue to be active in your association.
Since your members' interests and motivations are likely to change over time, be sure to conduct annual surveys to reassess the information that you have and make changes to your engagement strategy as necessary. Once you have all this information, you can begin creating programs that provide value to your members.
Host Events to Help Members Connect and Expand Their Network
Besides professional development, connecting with like-minded individuals in their career fields is one reason that people join associations. Organizing events that enable members to grow their network and discover new career opportunities is one of the most effective ways to engage professional association members.
You can host in-person, hybrid, and virtual events to ensure that your association covers the preferences of all members, including those living in remote locations and those who prefer to stay at home.
Associations should also consider hosting casual events, such as a happy hour at a local restaurant or a potluck lunch at the park, so members can mix and mingle in a low-pressure environment. Finally, an annual awards ceremony is a great way to recognize and show appreciation for your association's most active members.
Use E-learning Programs to Engage Members
Professional development is the primary reason that members join associations, so make it worthwhile. Use your association's LMS to design a program based on your members' professional needs and interests. When shopping for an LMS, take care to choose one that integrates with your AMS. You can use interactive learning, multimedia content, and gamification tools to engage professional association members.
Your association can also host live learning events where members can interact with each other and ask questions. These types of interactive activities promote meaningful and engaging collaboration that enhances learning and keeps everyone motivated.
To ensure that your learning program reaches as broad an audience as possible, make the content available on demand in your association's LMS, so members can access it on their schedule and study at a pace that best suits them.
Build an Online Community
Keep communication channels between your association and members open by building an online community that encourages regular conversation among members. You can do this by finding out which social media networks your members use most and creating an online group or forum there, so you can keep them up to date on ongoing initiatives and other important things.
Popular options for engaging members in this way include creating a Slack channel or a private Facebook group. Once you've formed a group, initiate conversations to get members talking and interacting. Also, post surveys and encourage members to share their own content.
Offer Career Development Activities
While online courses and in-person events go a long way toward meeting the professional development goals of your members, consider adding other career-enhancing opportunities to engage professional association members as part of their membership.
Establishing a mentoring program for members new to your profession and matching them with people who have several years behind them in their careers is a powerful way to engage those who have recently joined your organization.
A mentoring program can help members define their career path, provide them with tips on approaching office politics and other interactions, and help them determine which skills they need to focus on to advance in their careers. Another way to assist members who are new to your industry is by helping them with their resumes and conducting mock interviews.
Your association can also engage professional association members by hosting webinars that cover topics related to career development and supplementing them with online and in-person training.
Providing leadership training to seasoned professionals interested in moving into the executive ranks in their profession and giving members opportunities to lead within your association are effective engagement strategies.
Final Thoughts
Engaged members are happy members and are vital to ensuring that an association thrives and grows. From online classes to networking events, associations should aim to engage professional association members by providing diverse, rewarding experiences that keep them coming back.
Here at Cadmium, we make it easy for association educators to deliver personalized learning to members to keep them better engaged and improve content satisfaction. To see how we can help you better engage your association members, reach out to our expert team today!
Sign up for our newsletter