Planning An Event? These Infographics Are Sure to Help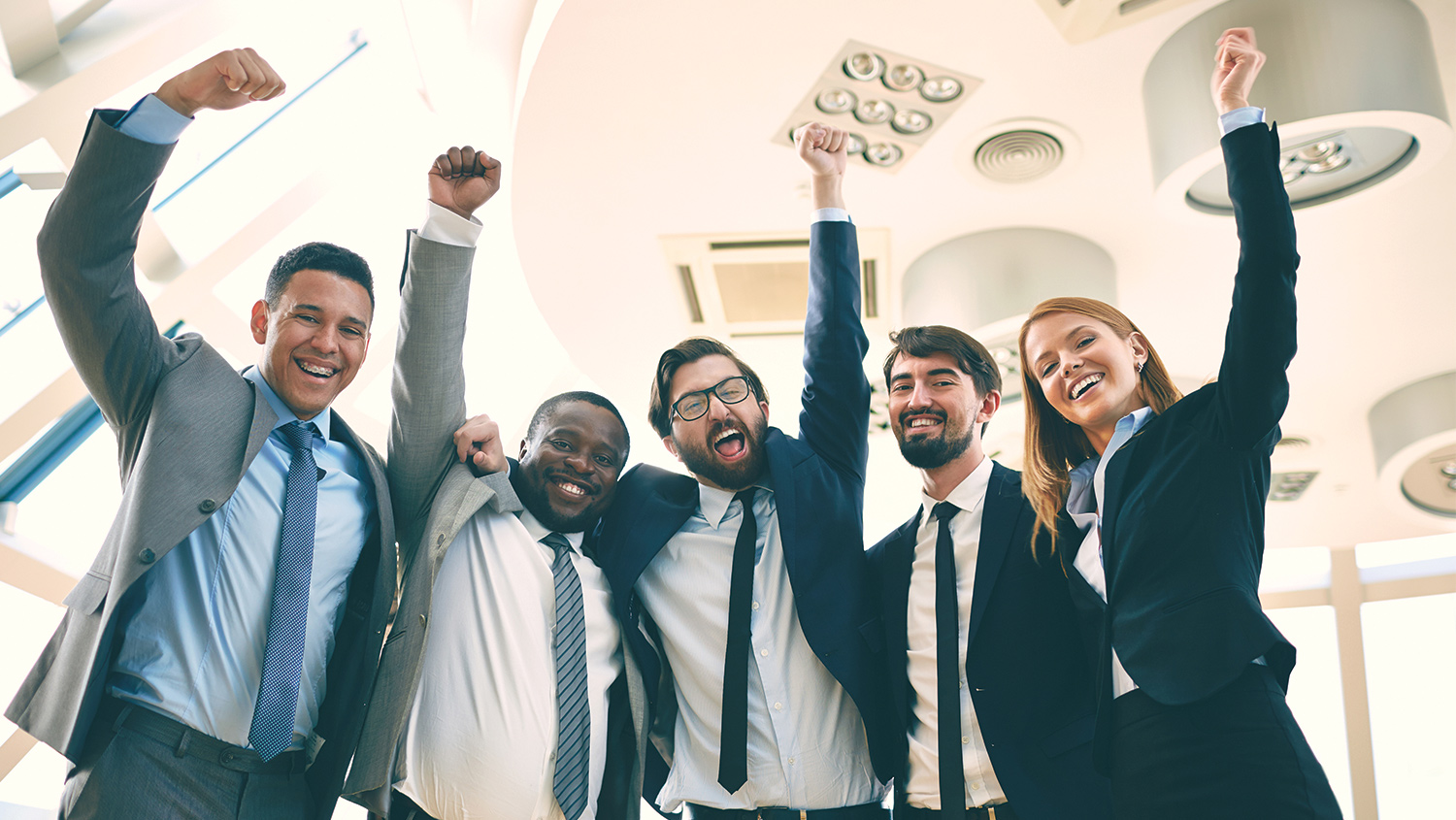 3 Infographics for Event Planners
Planning an event? It's a tough job. So we've put together a few infographics from around the web that will help ease the process, inspire ideas, and give you a good laugh. Feel free to share with friends, or let us know if you've got a favorite infographic event planners can relate to.
Here are our favorites…
How Technology is Changing Events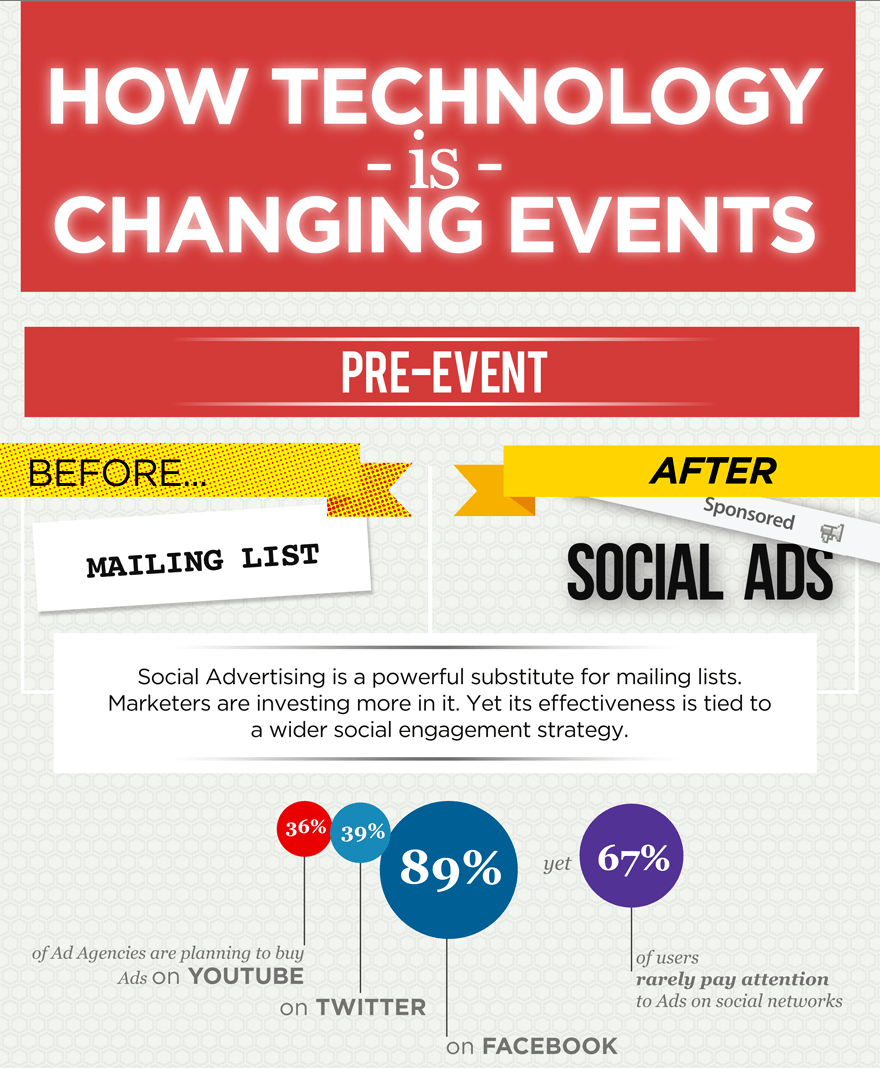 A few years ago, Julius Solaris and his team over at Event Manager Blog put together this infographic about how event technology is shaping the meetings industry. Since then, it's grown to become one of the most influential event infographics out there.
It's one of our favorites here at CadmiumCD because it doesn't preach. Instead Julius simply pulls together statistics and goes through a pretty objective overview on how event technology has created a new culture for event professionals.
We see how advertising has gravitated toward social media channels, brochures have become responsive websites, and the event guide has been placed into the palms of attendees' hands in the form of a mobile event app. Though even newer technologies are emerging in the events industry (think iBeacons), many late adopters could still benefit from taking a look at this infographic. For those that have embraced the full spectrum of event tech, it's fun to look back and remember the old days!
See the full infographic over at the Event Manager Blog.
10 Tips for Organizing Green Events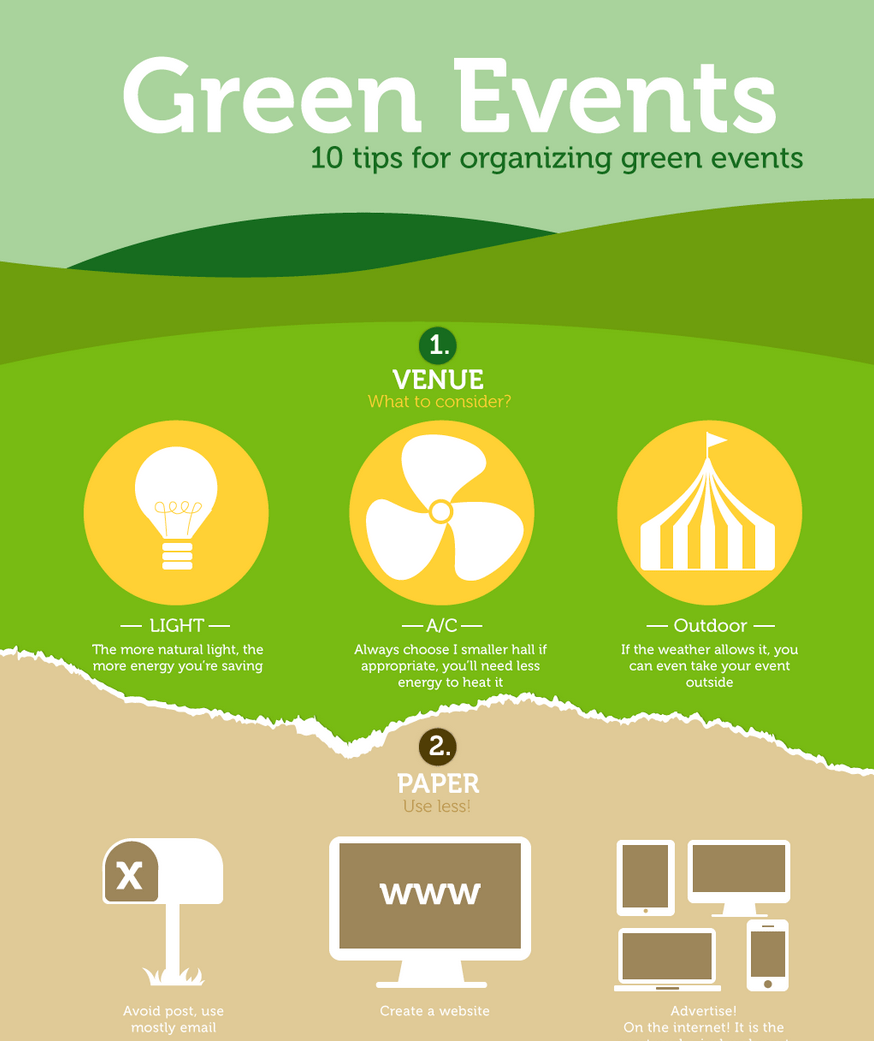 This is a great infographic for those who are trying to maintain a sustainable conference (and if you're not, please do!). It runs through tips on how to go green in terms of electricity usage, paperless meetings (aka embracing event tech), location, catering, and much more.
We've been doing our part to help create sustainable conferences & green meetings here at CadmiumCD since we first opened shop back in 2000, so we're excited to see others embrace the importance of environmentally friendly events as well.
See the full infographic over at Weemss.
The 10 Types of People You Meet at Conferences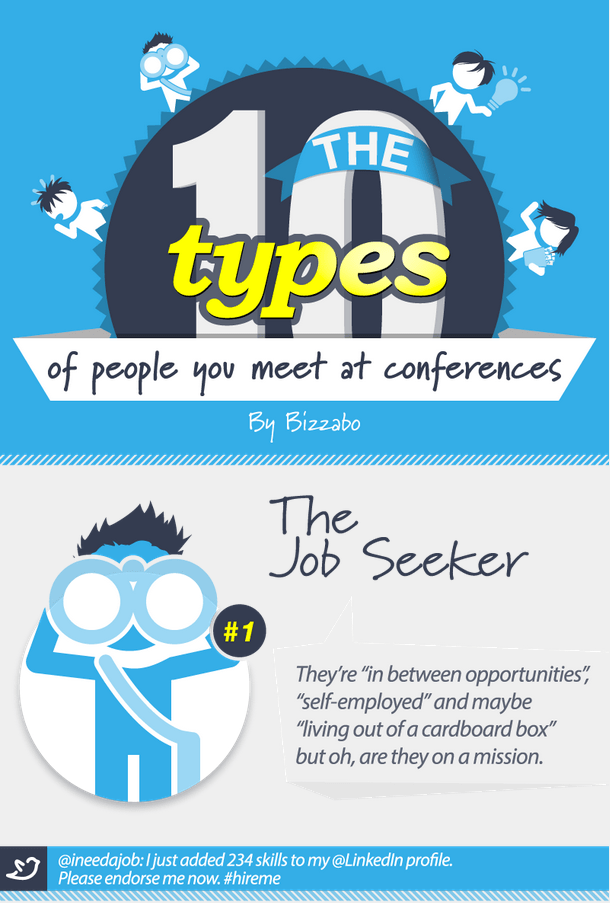 Here's one that'll give you a chuckle. If you've ever planned an event, been to an event, or exhibited at an event, you've seen these 10 types of conference-goers wandering around the trade show floor or checking out sessions. From the social media addict to the event planner, we can all relate with at least one of these meetings industry archetypes.
Check out the full infographic from Bizzabo here.
Bonus!
We're not the only ones who have put together a list of infographics for event planners. Here are three more great resources for more laughs & more inspiration:
Whenever you can steal a second from your busy schedule, have a look and let us know what you think. Find us on Twitter or leave us a comment below.
Written by Mike Doane
Related Insights
Sign up for our newsletter