Event Registration Tools to Streamline Your Events
May 6, 2023 Read Time: 3 min
by Cadmium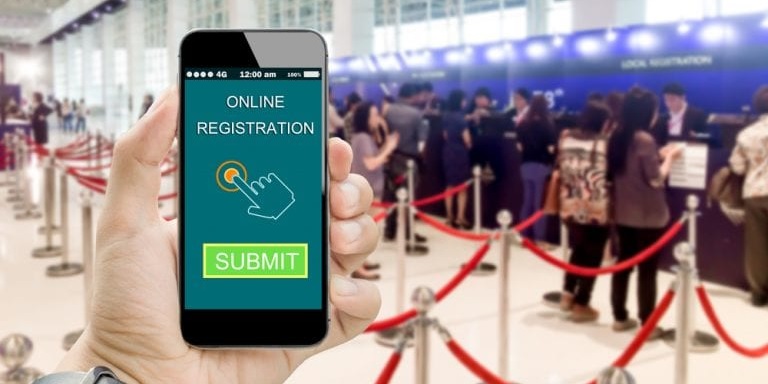 Any event planner will tell you that managing the event registration process without the right tools can be a daunting task. That's why event registration tools have become indispensable to event planning. They deliver a user-friendly registration process that makes it easy for attendees to sign up for your event, as they can quickly register online from anywhere, at any time, and on any device.
Event management solutions can automate many manual tasks, such as sending confirmation emails to participants and follow-up reminders closer to the event date. They also provide real-time data on registrant numbers and other vital metrics that event organizers can use to monitor registration progress and make informed decisions to ensure that the event runs seamlessly.
With so many benefits, it's easy to see why it makes sense to invest in a comprehensive registration tool to streamline the process. Keep reading to learn more about how this tool can help ensure the success of your next event.
Understanding the Need for Event Registration Tools
Event registration once meant dealing with piles of paper forms and spreadsheets while struggling to track and analyze data with disparate software that couldn't communicate with each other. Due to technological advances, however, planners now have registration tools that make managing events much easier, as the registration process becomes seamless for attendees and organizers alike.
Your event registration page is the first time that attendees will have contact with your event, so you want to make the best impression possible. Event registration tools help you do this by simplifying the registration process for attendees and enabling them to complete it on any device at their convenience. They also decrease event planners' workload by automating administrative tasks—they do the heavy lifting, so organizers can focus on the big picture and plan the event itself.
Using the Right Tools to Streamline Your Event Registration Process
With so much riding on how smoothly the registration process goes for attendees, tools with a user-friendly interface are essential. After all, not all your attendees are tech savvy, and even if they are, it's unlikely that they'll have the patience to troubleshoot any problems that they encounter while signing up for your event.
A simplified registration process enables attendees to register for your event without much thought, and the tools deliver all the information to you in real time, including an up-to-the-minute tally of attendees.
However, not all event registration solutions perform at the same level, so you want to ensure that the one that you choose has the best features, like real-time reporting, customizable registration forms, and automated confirmations.
Event planners have a long to-do list, and using the right solutions helps them make informed decisions and ensure that events run smoothly.
Using Registration Data to Make Informed Decisions
Event registration tools give planners real-time insights into event performance, so they can track metrics like registration numbers and attendee demographics as the registration process unfolds.
You can easily track click-through and open rates to determine how your campaign is performing with your audience and make adjustments as necessary. A comprehensive registration tool also enables planners to collect a wealth of data that can give them insight into attendee behavior and preferences.
Event planners want to ensure that attendees have the best experience possible, and analyzing registration data can help them do just that. When planning an event, organizers can use the information gathered during the registration process to personalize the event experience for attendees.
For example, if you notice that most people attending your event are vegetarians, you can ensure that plenty of plant-based options are on the menu. Likewise, if you notice that many attendees are interested in attending sessions about a specific topic, you can add more sessions to accommodate those preferences.
When the event ends, planners can use registration tools to create event surveys, quizzes, and evaluations to gather feedback from attendees about their experiences. In this way, organizers can collect data about areas like secession content and event layout.
All this information can be used to make changes and improvements for future events. It can also be used to optimize marketing efforts to determine things like the marketing channels and messages that are most effective in driving attendance. Analyzing this data could lead to higher attendance and engagement at future events.
Final Thoughts
As the saying goes, "Work smarter, not harder," and that's exactly what event registration tools enable you to do. They streamline the event registration process, helping you manage, automate, and optimize it. When you integrate these solutions, you can save time and reduce manual labor, all while minimizing errors.
Having a comprehensive registration tool as part of your event planning arsenal also simplifies tracking all kinds of valuable data about your attendees, so you can make data-driven decisions that enable you to host unforgettable events that leave a lasting impression on your attendees.
At Cadmium, we help event organizers streamline their registration with the right software to automate the process and gather insights from their registered attendees. To see how you can use the event management software, schedule a demo, and check out Cadmium's platform to help you prepare for your next event.
Sign up for our newsletter