The Harsh Realities of CME and Its Effectiveness
May 3, 2022 Read Time: 3 min
by Cadmium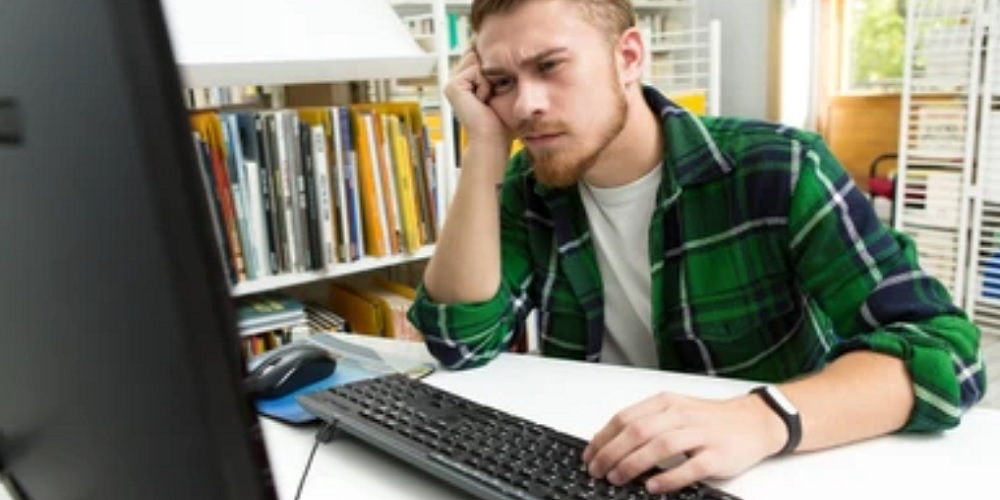 Research from the past decade has shown that many of today's continuing medical education (CME) programs fail to achieve sustained learning and meaningful change in their clinical decision-making and practice behavior due to their CME strategies.

In the current CME environment, there are many things that cannot remain consistent. At the forefront is the failure to engage medical learners, improve their knowledge retention, and recognize their needs. If these cannot be rectified, CME can prove ineffective and have a negative impact.
In this post, we discuss the harsh realities of CME that weaken the effectiveness of your programs.
Not Engaging the Learner
Physicians don't want to feel like they're going back to medical school. However, many CME programs continue to emphasize traditional teaching methods based on lecturer hall instructions with static slides. This may be an efficient way to communicate new clinical information, but it is not an effective way to engage an adult learner.
Many physicians prefer journal clubs, small problem-based workshops, and online webinars. These are perceived as allowing for more interaction and discussion of clinical challenges with their colleagues. It is also a far better use of their time.
Effective CME programs need to be designed in a way that is highly interactive, engaging learners with meaningful and useful educational content that they can take away immediately. New learning is properly reinforced and aids in learning retention and application into clinical practice.
Not Retaining Knowledge
Other harsh realities of CME and its effectiveness include that learning is not retained following participation in the program. If knowledge isn't being applied, it becomes irrelevant when physicians go back to managing actual patients in their practices. It's now widely recognized that reinforcement of new learning is an essential ingredient for program success. So, how can this be accomplished?
What needs to be recognized is the physicians' ability to retain information. They have a mature self-concept and expect opportunities to work independently under their own direction. They are used to making their own decisions, setting goals, and assessing their performance. Anything else becomes highly unmotivating.
Traditional CME content fails to connect with physicians because the material is often presented in an abstract manner, and the result is failure to retain knowledge. They need strategies for taking control of how they learn and what they learn from those providing them with the ability to take new learning and apply it in their practices.
Not Identifying and Focusing on the Important Learning Needs of the CME Learner Audience
Among the harsh realities of CME is a program's failure to recognize that learning is not a one-size-fits-all proposition. There is limited time in the life of any physician that allows for ongoing professional development, with an increased number choosing to participate in self-study and/or self-directed CME programs that are delivered through the internet. This includes content that should involve case-based learning.
Yet another of the harsh realities of CME is the failure to address knowledge gaps. Eliminating these deficiencies or shortcomings results in greatly enhanced knowledge, competence, and performance that will improve health outcomes. The easiest way to identify these gaps is through questionnaires or reviews of test scores from the CME training or actual board exams.
Learner engagement is at the heart of failing to identify the learning needs of the intended audience. A recent study reported that learner engagement occurs because:
Learners are results oriented. They want to know why it is important to learn something, what they have to learn, and what they'll be taught.
Learners are self-directed and want to have control over the techniques and goals throughout their learning process.
Learners already have many personal and professional experiences. They will connect these with the CME content on offer.
Learners learn best when the knowledge is present in real-life situations.
Learners show high motivation when they receive new information that helps them solve significant problems in their lives or work.
So, can a lack of knowledge retention, learning gaps, and poor learner engagement be improved? For CME organizations facing these challenges, if they consider using technology to drive their programs and content, this can be the beginning of a more effective path.
Not Using Technology to Provide Content Creation and Delivery
Medical education is changing, and so is the way that the learning takes place. The growing presence of technology includes facilitating basic knowledge acquisition, improving decision-making, enhancing skill coordination, practicing for rare or critical events, learning team training, and improving psychomotor skills. The goal of CME should be to use new technologies to move learning into a collaborative and personalized learning experience.
Technologies are now using podcasts, webinars, interactive content, videos, and other web-based activities through mobile devices with apps, video games, and simulations, all of which are significantly changing the educational environment. This is the time to engage learners with rich media content and use technology to do so.
Technology platforms such as EthosCE work with CME providers to help address and improve learning needs. Physicians can take advantage of interactive learning that includes the delivery of live video streaming, podcasts, and other interactive content, which in turn, results in more enhanced learning. Content can also be converted into enduring materials. Knowledge retention and engagement are improved because learners can access the content wherever they are and at times that suit them.
EthosCE Can Help Your CME Improve Its Effectiveness
CME organizations need to engage physicians, improve their knowledge retention, and recognize their needs in order to be effective. EthosCE can help in interactive ways by providing video, audio, enduring materials, and other rich content to greatly improve the learning experience. Without these, CME will prove ineffective, and physicians will not receive the best CME possible.
At EthosCE, we understand the challenges of staying up to date and compliant with ACCME changes. We know how critical it is to get things done right the first time when it comes to team-based education and success.

To learn how EthosCE can enhance the continuing education of your healthcare teams, schedule a free 1-on-1 demo with one of our specialists today!
Sign up for our newsletter