How AUA Manages VIP Attendees with Event Management Software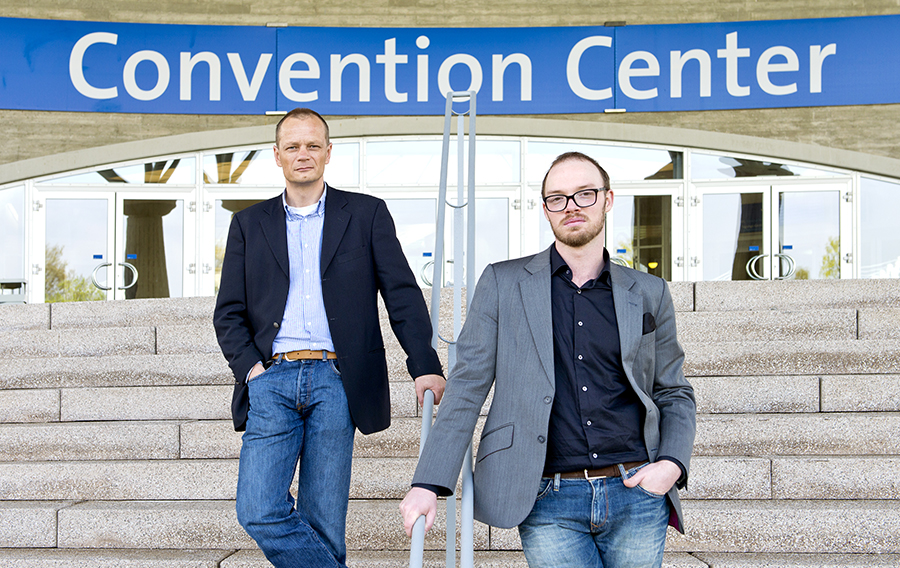 Founded in 1902, the American Urological Association (AUA) is a premier urologic association, providing invaluable support to the urologic community. The AUA Annual Meeting is the largest gathering of urologists in the world, delivering unparalleled access to groundbreaking research, new guidelines, and the latest advances in urologic medicine.
Liz Selover, AUA Conventions and Meetings Manager, and her team member, Kaili Johnson, needed a way to manage housing, travel, and registration details for their VIP members and attendees. They wanted something that would alleviate human error and automate their process.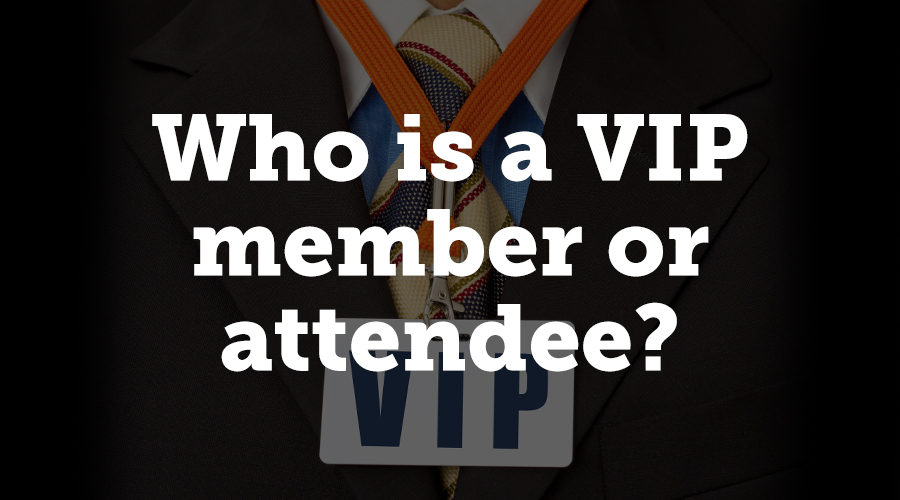 Who is considered a VIP member or attendee?
Before we get into how they solved this process, let's explore who AUA considers a VIP attendee:

Association Past Presidents & BOD Officers
As a thank you for their service and contribution to the organization, past association presidents and officers get a lifetime VIP status. Even after retirement, they can enjoy the benefits of membership and share their knowledge with new members and old friends at AUA's annual conference.

Award Winners
Those being recognized by their peers and industry for any outstanding research or work are also given VIP treatment.

Association Board of Directors
Current standing members that volunteer on the national or a chapter board of directors are given VIP status to thank them for their contribution to the organization.

International Presidents of Other Urological Associations
This is the most interesting group of VIPs. AUA strives to foster collaboration amongst urologists worldwide, so they provide key partner leaders and presidents of international urological associations VIP status as well. This helps the global urologic community participate in the AUA Annual Meeting and solidifies AUA as an international leader of the urologic community, while at the same time providing AUA with an opportunity to reciprocate some of the wonderful hospitality that is shown to our own leadership when representing the organization abroad.

How to treat VIPs with the highest honor
Selover and Johnson recognize the importance of their VIP guests. "We don't cure cancer," says Selover, "But we may be hosting doctors who do."
Because of this, AUA VIP attendees are treated with special attention. Their experience from the airport, to the hotel, to the benefits they receive (ranging from complimentary ground transfers, to sleeping rooms, to registration), are highly curated.
"The doctors we work for are busy," continues Selover. "It's our job to make their lives easier and get them through the day."
AUA started the VIP program to deliver an amazing experience to members who have contributed exceptionally to the organization throughout their career. But they warn other organizations who may want to start a similar program.
"AUA is 113 years old," says Selover. "We have a stable membership and the ability to offer special benefits to our VIPs."
She says that smaller or younger organizations may have a difficult time keeping up VIP benefits in tough times. Once you offer these benefits, it can be difficult to take them away.

The main challenges with managing VIP details
There are 3 main challenges while working with VIPs that Selover and Johnson identified: the time it takes to manage data manually, the potential for human error, and the question of how to deliver the best experience to VIPs possible. Let's take a look.

1. Managing Data Manually
AUA has about 150 VIP attendees. Within these 150, there are multiple subgroups (presidents, awardees, board members, keynotes, and internationals etc).
For each of these subgroups, AUA needs to collect different information and make sure each person is getting the correct benefits. Some will receive full registration and hotel, plus ground and air travel, others will only receive one or two benefits. This took a lot of manual input, analysis, and data management.
Selover and Johnson would collect information based on the needs of each VIP via phone or email, then manually input this data into an Excel spreadsheet. Before reaching out to each VIP, they would need to check which benefits this VIP received and make sure they were only collecting the appropriate information.
"There are simply too many people, too many flights, and too much paper. It's very labor intensive," Selover says. "Excel does not cut it."

2. Potential for Human Error
Manual data input is not only time-consuming; it is also prone to mistakes.
"Making sure the right people are getting the right benefits can slip through the cracks when you're inputting data manually," says Johnson.
AUA has their process down to a science, but they are still conscious of the potential for error. For example, forgetting to comp a hotel room for a VIP may mean extra time coordinating between that attendee and hotel staff, and cause major headaches for everyone.
"Sometimes VIP details also need to change," continues Johnson. "They may need to come in a day late and change their flight and hotel. We have to be careful that we're keeping track of this data and updating it everywhere it's stored."
Much of this information is distributed to 2-3 separate teams within AUA and multiple vendors. If an update isn't made across departments, it can cause friction.

3. Delivering An Easy Experience
AUA was also using old school fax forms to collect information from VIPs. It took a lot of effort to put together these forms, send them over, expect VIPs to print them out, fill them out, then fax them back.
These forms were also handled by three different groups: the attendee, staff, and sometimes a third-party vendor. Within these groups, the forms passed through many hands.
On top of the potential for error, there was also the process itself. It felt clunky and unnatural. For busy doctors, AUA staff members planning a huge conference, and vendors trying to make sure everything went smoothly, handling important information this way was simply not cutting it.
Selover remembers when enough was enough. She and her team sat down and asked themselves: "What can we alleviate from human error and how can we automate this process?"

How AUA uses event management software to manage VIP details
Selover and Johnson knew that AUA was already working with CadmiumCD, an event management software vendor. They presented the challenges they were facing and asked if this process could be handled using the Conference Harvester system.
CadmiumCD project manager Gary Davis worked with them to make Conference Harvester's task and worksheet features fit AUA's process.
"Before using the Conference Harvester," Davis says, " AUA stored their data in a spreadsheet housed on individual computers. When they made a change, they had to share that change with everyone by sending the file. With Harvester Worksheets, AUA now has one central location for all their information. They can give team members access to the data and disseminate it to multiple teams. Everyone now has access to the most updated information in real-time."
VIP attendees can now log into the system, make their hotel and travel arrangements, submit their dietary and registration preferences, and upload forms associated with any relevant expenses.
"Our members are busy going to multiple conferences and working with their patients," Johnson says. "This system helps them clarify what information they need to submit and why they're submitting it."
"For us," adds Selover, "It's now easy to track and understand changes to our VIP attendees' arrangements in one central location."
Who is the VIP Harvester for?
Selover reminds us that this system isn't for everyone. "We're an organization with a long history and robust VIP program," she says. "Nonprofits with smaller VIP groups probably don't need a tool like this."
She says that she could also see this being a good option for incentive meeting planners who manage hosted buyer programs, as well as corporate conferences that host top CEOs.
A Gentle Reminder
Selover and Johnson also shared an important caveat. Technology makes our lives 100x easier, they said, but it is also important to treat VIPs like… well, VIPs.
"When everything is automated, it's easy to forget to make that phone call," says Selover. "You miss out on personal details (AKA the human element) that really make your VIPs feel special."
Johnson leaves us with this piece of wisdom: "Automate your process, then use your extra time to keep up your relationships with VIPs."
Sign up for our newsletter