How to Create Cross-Channel Attendee Engagement Experiences for Hybrid Events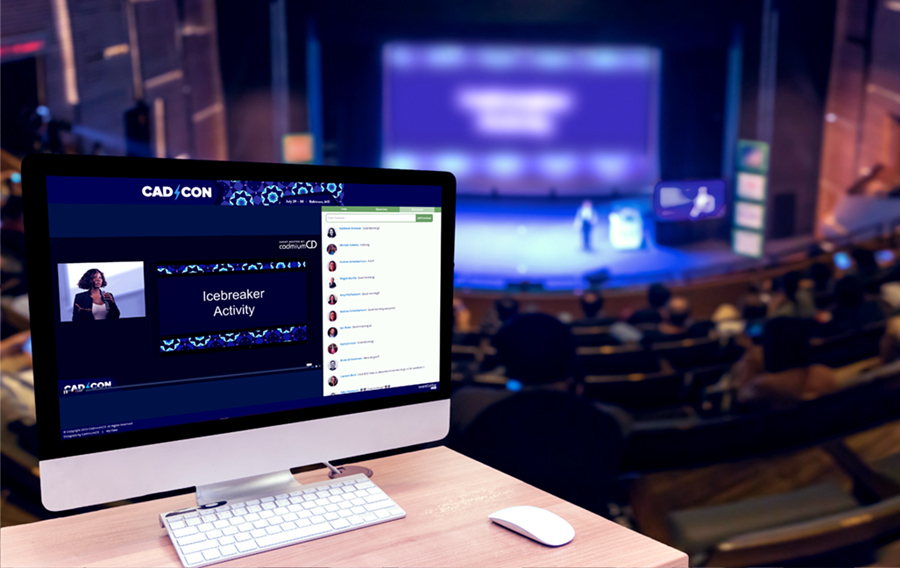 When we plan virtual or live events, we need to figure out how attendees will engage with the content, sponsors, and each other. But hybrid events pose a unique challenge.
We now must also figure out how we'll get these audiences to engage with one another.
Ask yourself these questions:
What experiences, if any, should be online-only? In-person only?

Which virtual and face-to-face activities can I make one cohesive experience?

What will interaction between digital and live audiences look like?
Here are some ideas to help answer these important considerations.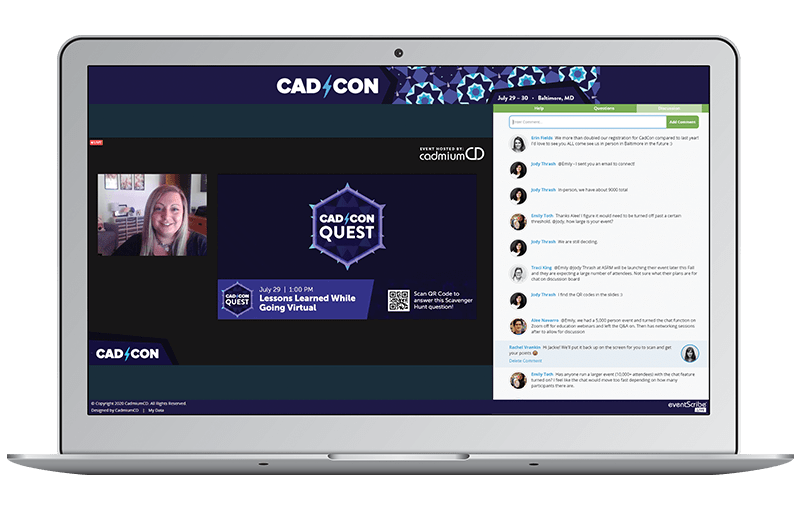 Live Streaming
Create a shared live stream experience by setting up digital signage in your presentation rooms.
Display social media feeds, audience response questions, and live chats for each session. Encourage both online and face-to-face (f2f) attendees to post, share, and ask questions.
Attendees — no matter where they're tuning in from — will be able to engage in this shared experience through the event app, website, and digital signage.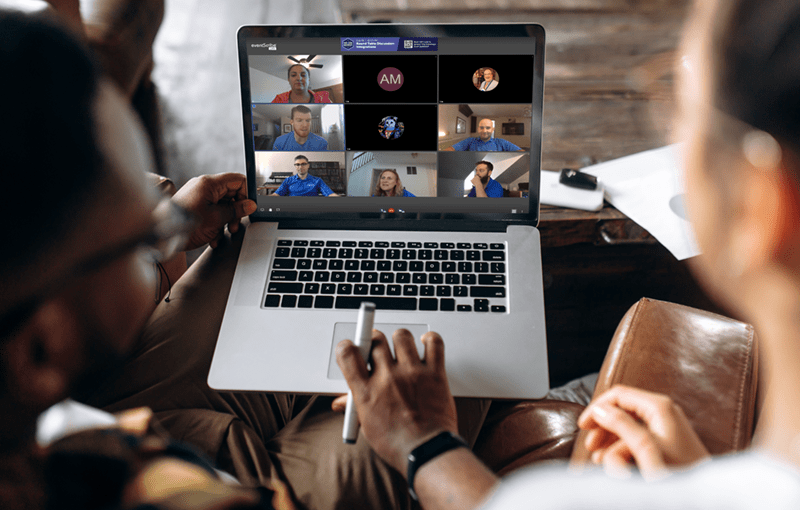 Round Table Discussions
Many events encourage attendees to share knowledge and network through round table discussions.
Bring your f2f and virtual attendees together by placing a laptop at each table. Create video chat sessions on eventScribe Live to allow online participants to sit in on these live discussions and contribute to the conversation in real-time.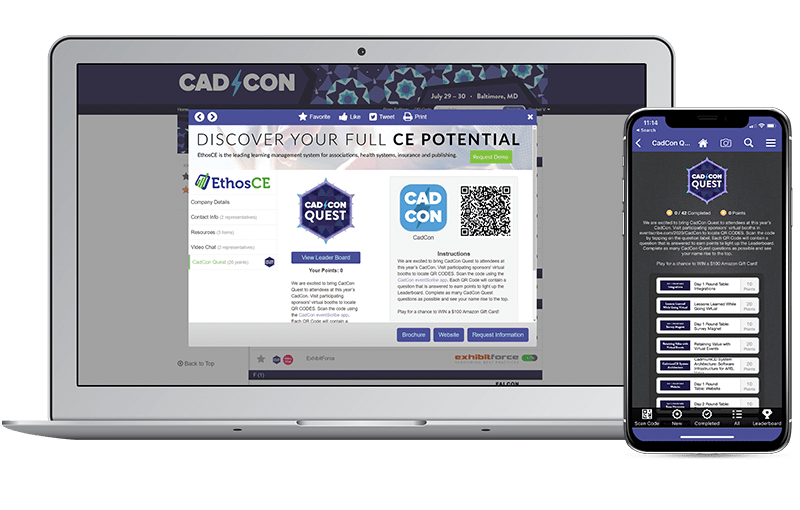 Gamification
Nothing gets attendees engaged like a little competition.
Scavenger Hunts are a great way to do this. Place QR codes in exhibitor booths, virtual video chat rooms, and on presentations to engage audiences both online and in-person.
Displaying leaderboards on digital signage at your venue, as well as on your event website and app is a great way to get attendees engaged across multiple channels.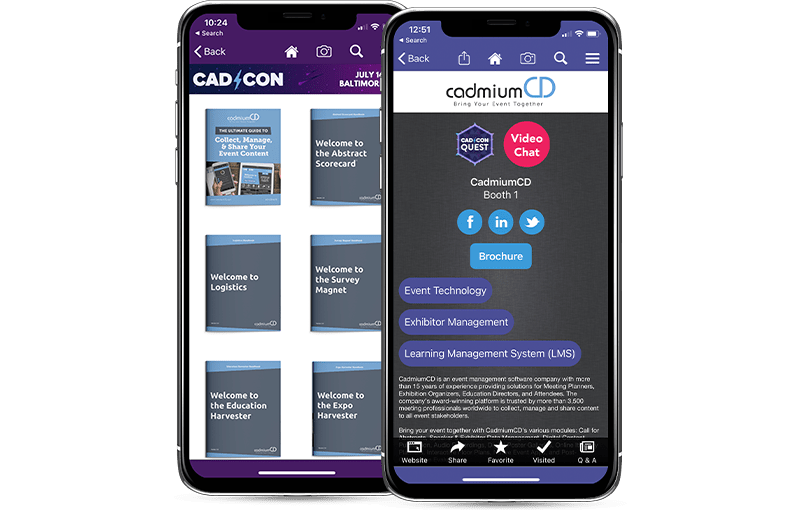 Contactless Promotions
In this COVID-era world, we're all looking for ways to go contactless. Contactless delivery, contactless pickup, contactless everything.
This extends to the trade show experience. Attendees may be apprehensive to walk away with a pile of brochures or promotional items from exhibitors. No worries — this can now be contactless too.
The same product showcases, virtual grab bags, brochures, and virtual booth options that online attendees can access from eventScribe Live websites, can also be accessed by f2f attendees. All they have to do is scan a QR code in an exhibitor's booth to pull up their profile in the app, where all these great digital resources are located.
Sponsor Engagement
Another challenge with hybrid events is delivering ROI to sponsors. You want your sponsors to gain value from both virtual and f2f attendees, but how?
One way is to offer sponsored sessions that are available to attend on both the show floor and online. You can again engage cross-channel attendees through digital signage, apps, and websites.
You can also offer exhibitors a laptop station in their booth that connects to their virtual booth's video chat. Attendees who schedule a meeting or tune-in to the video chat room will get a first-hand experience of having a conversation with an exhibitor amidst all the hustle and bustle of the show floor.
It's a great way to help virtual attendees tap into the onsite experience while maximizing lead generation potential for your exhibitors.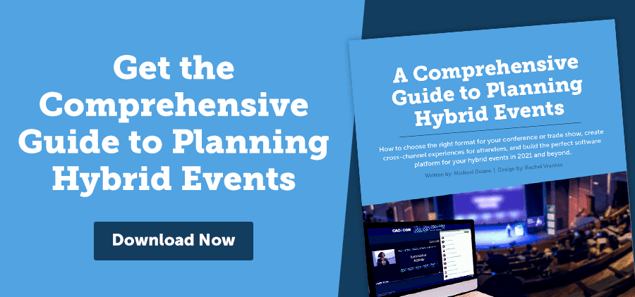 Get the Comprehensive Guide to Planning Hybrid Events
This article is just one part of the full guide.
In this guide we explore:
Popular hybrid events formats that you can use to plan your hybrid events

How to create cross-channel experiences to bring your in-person and online audiences together

The elements that make up a hybrid events platform and considerations for choosing the right software
Download it here.
Sign up for our newsletter