Learning Objectives and Knowing If Your Association Members Meet Them
May 4, 2023 Read Time: 3 min
by Cadmium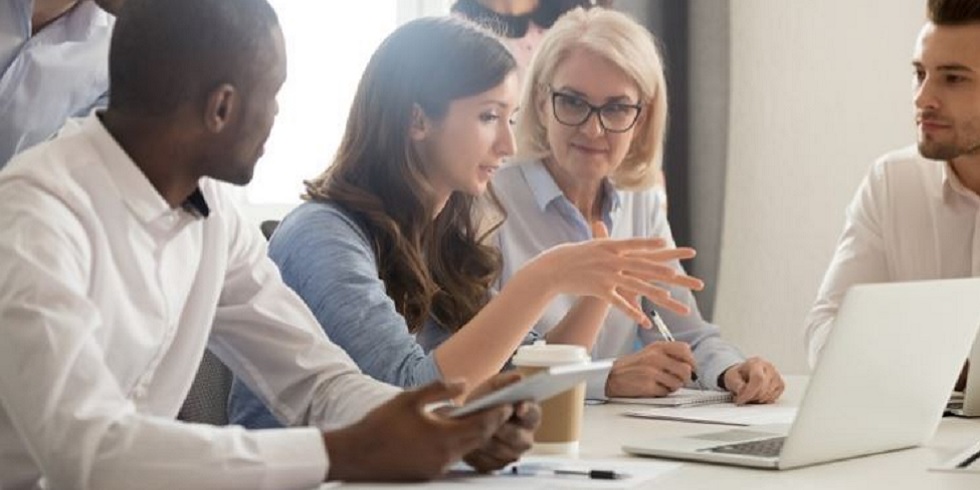 When asked why people join associations, association experts listed reasons like expanding professional networks, professional development, and access to specialized knowledge. ​​A comprehensive education program with clear learning objectives powered by an LMS can help members meet these goals.
While over 80% of associations offer their members professional development and training programs, these are not enough. Associations must also ensure that these programs are tailored to their members' wants and needs.
When associations invest time and resources in understanding their members' goals and preferences, they can better design educational programs to help members develop the skills and abilities needed to excel in a competitive workplace.
From leveraging technology to provide on-demand learning to offering personalized learning paths, there are many things that an association can do to provide value to members through their learning programs.
Read on to learn how associations can help members reach their learning goals.
Leverage Association LMS to Deliver Personalized Learning Experiences
Associations must leave the one-size-fits-all mentality behind when creating learning programs for their members. Instead of providing an assortment of courses that may or may not help members achieve their learning objectives, associations should leverage their LMS to offer relevant courses and activities.
Before you can design a tailored learning program for your members, however, you'll need to get to know them better. Surveying new members when they join your association and existing members periodically will give you an idea of everyone's goals and needs. Your AMS and LMS can help you with this task. Questions can include asking about their learning styles. For example, some of your members may prefer visual learning, while others prefer text-based learning.
With this information in hand, you can ensure that your course offerings are diverse enough to meet the needs of all your members.
Use Learning Paths to Help Members Meet Learning Objectives
Learning paths enable members to take charge of their learning by providing them with a structured and personalized approach that aligns with their goals and interests. Administrators and instructors can use an LMS to create, organize, and structure learning paths for association members. With these, members can choose their learning journey based on their skill level, job role, and career aspirations. They can also access resources relevant to their specific needs and preferences and progress at their own pace.
This approach can help members stay motivated and engaged, as they can see a clear path toward achieving their learning objectives. By providing targeted learning content and activities, learning paths can also enable members to build the knowledge and skills that they need to excel in their jobs and advance their careers.
Furthermore, learning paths can help associations track and measure member progress in achieving their objectives, which can provide valuable insights into members' learning needs and preferences and help associations make data-driven decisions about future offerings.
Incorporate Collaborative Learning to Keep Members Engaged
While your members will engage in many learning activities on their own, incorporating a social aspect can accelerate their efforts to meet objectives. "Collaborative learning" is a catch-all term for a range of educational strategies where members work in groups of two or more to learn new concepts, complete tasks, and solve problems.
It's effective because it enables members to share their insights, experiences, and perspectives as they learn from each other. Working together can help them broaden their knowledge of the subject matter being covered and reinforce what they've already learned. Case studies and problem-solving exercises work especially well in this context.
Within your association's LMS, you can encourage collaborative learning by using tools like discussion forums, chat, and messaging to encourage members to connect with each other while completing activities. You can also use the LMS to implement group-based activities like team assignments, group projects, and peer reviews.
Furthermore, the reporting and analytical tools can help measure the effectiveness of your association's collaborative learning activities, enabling you to make adjustments as needed to ensure that members meet their learning objectives.
Leverage LMS for On-Demand and Mobile Learning
A crucial goal when creating an educational program that helps members to meet their learning objectives is designing it so it's as easy to access as possible. Your members use various devices for learning, including laptops, tablets, and smartphones. You want to ensure that your content is optimized for use across devices.
The biggest benefit of mobile learning is that it enables your members to learn from anywhere at any time, as long as they have an internet connection. Mobile learning is especially useful for members who have careers or lifestyles that keep them on the move.
Likewise, on-demand learning can help your members meet their goals by enabling them to learn at their own pace and on their own schedule, giving them more flexibility to balance their professional and personal responsibilities. If they want to go back and review a specific topic or concept, they can do so easily.
They can also choose the learning content that's most relevant to their careers and interests and skip over material that they already know. On-demand learning can be used in various formats, including videos, podcasts, and interactive modules, so associations can provide their members with materials that are suitable for diverse learning styles.
By using their LMS to create a library of on-demand materials, associations ensure that their members get an engaging and varied learning experience.
Final Thoughts
Your association's LMS plays a critical role in helping you deliver high-quality, personalized educational experiences to members to help them achieve their goals. From tracking members' progress to assessing what they've learned, an LMS can provide associations with valuable insights into the effectiveness of learning objectives and whether they're being met.
Elevate, the leading LMS for associations, enables professional educators to develop curricula, certifications, knowledge sharing, and social learning to help association members meet their learning objectives. Schedule a demo today to see how your association can use the platform to its advantage while delivering exceptional professional experiences.
Sign up for our newsletter