Ways That UX Design in Education Keeps Learners Coming Back
Jun 1, 2023 Read Time: 3 min
by Cadmium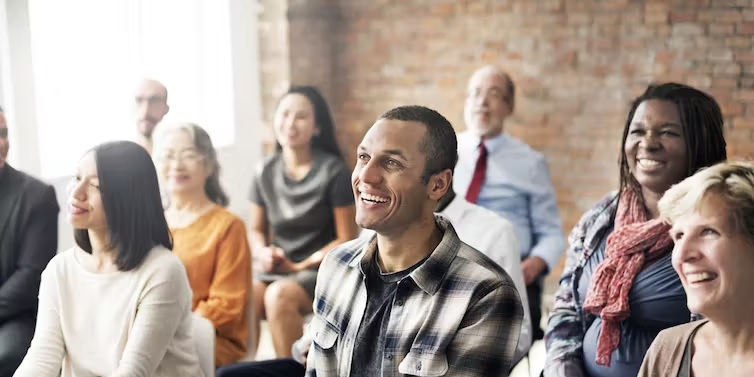 You've listened to your members and built what you think is a comprehensive set of learning experiences, online and offline, that will help them meet their learning goals. Your job is done, right?
Even award-winning content will land with a thud if it's not presented and organized in a way that offers a compelling user experience. Great user experience (UX) design in education is critical in determining whether your curriculum and the learning experiences that you deliver are successful.
Simple, approachable, easy-to-use interfaces and processes remove obstacles to learning, which is particularly vital for professional association members who also have full-time jobs requiring their time.
Well-considered design can make it easy and time-efficient for members to learn about the learning opportunity, register, access the learning experience, and absorb the information.
A good UX is often subjective, but here are a few features and benefits of good UX design in education and how you can achieve them with the right learning management system platform.
Ease of Use in Navigation
It's essential to operate on a collective understanding of terminology, such as the differences between user experience (UX) and user interface (UI). UX refers to the collective experience of the customer in doing business with your organization. It includes factors that are online and offline. Think of it as being the sum of all elements of a transaction, including customer service interactions.
UI is a term common with software. It refers to the specific points in the software where the human and computer engage through human inputs and computer outputs. Good user design needs to prioritize the needs and wants of association members, which typically starts with the UI. With a smartly designed UI, association members will find it easier to navigate to various parts of the learning management system in pursuit of the content that they need to stay ahead. Think of UI as a breadcrumb trail that leads someone to the learning experience.
Proper UI design has many factors, but key ones include intuitive menus, easy-to-find search bars, and clear calls-to-action. Taken together, they help create a system that's easy to use. The easier it is to use, the more that members will get out of it. Good UI also enables members to be more productive, getting them to complete courses sooner.
Personalization
The right learning management system can provide great user experiences through personalization. This means more than just programming pages to refer to a member by their first name. Like how Netflix and Spotify can match users' interests in movies and music, you can develop a similar approach to learning by delivering the most relevant content based on real user data.
A personalized UI tailors home-page offerings to the needs and interests of members, making navigation of the learning environment more practical and efficient. You can also personalize the experience in a way that encourages learners to track their progress. The more that learners see that they are moving forward and marching toward a goal, the more engaged they become. The more you learn about their interests and habits, the more targeted you can make your tailored learning paths.
More advanced personalization will enable you to benefit learning outcomes, providing the content, assignments, and assessments targeted to the individual member. Successful personalization also reduces the amount of frustrating trial and error.
Advanced Features
Digitizing the workflow in learning management systems allows you to improve the learning experience by offering easy ways to add new and engaging technology. For example, you can add interactive and engaging elements like quizzes, polls, and interactive videos. With these, members can interact with the learning more actively. The more that learners can engage with the information, the more likely they are to recall and apply the knowledge. It also gives you, the continuing education coordinator, feedback on how well your programs are being received and the learning is being absorbed.
A UX-focused benefit to learning management involves producing a mobile-friendly design. Most of the world accesses the web through cell phones, so make sure to build your pages with a responsive design, one that adapts web page designs to different sizes.
Most of all, you want to make your system easy for learners to access. The more obstacles they encounter, the more likely they will lose interest.
Consider Elevate for Improved UX Design in Education
User design best practices can enable associations to develop engaging, effective, and accessible curriculums, improving long-term chances for success. Elevate helps professional educators develop curriculum, certifications, knowledge-sharing, and social learning to help association members meet their learning objectives.
Elevate, the leading LMS for associations, enables professional educators to develop curricula, certifications, knowledge sharing, and social learning to help association members meet their learning objectives. Schedule a demo today to see how your association can use the platform to its advantage while delivering exceptional professional experiences.
Sign up for our newsletter