13 New Features Introduced During CadCon 2019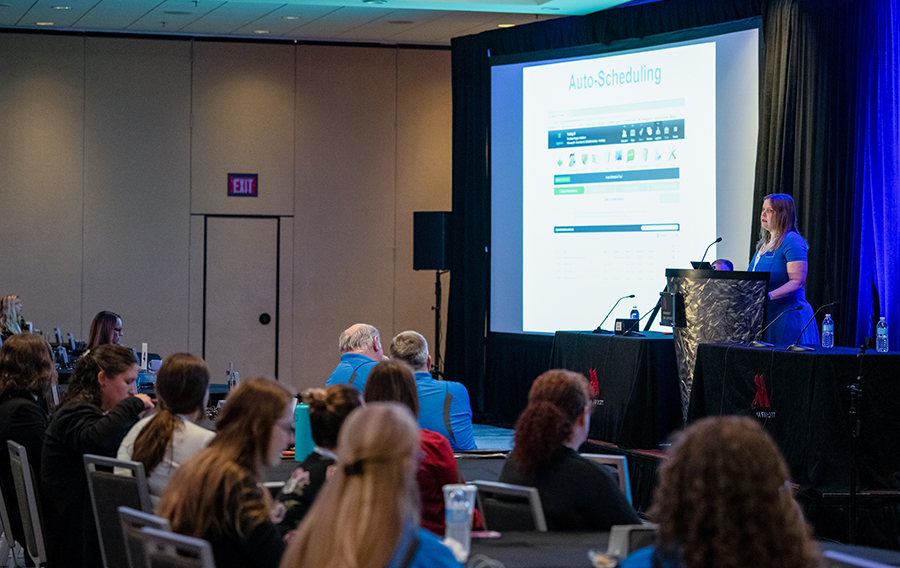 This article is based on a document created by CadmiumCD Training Manager, Megan Kurtzman
CadCon 2019 is over, but the fun doesn't have to stop. Training Manager Megan Kurtzman put together a roundup of all the great features launched during the CadmiumCD annual users group conference. Take a look and decide how you want to use them for your upcoming conferences and events:
Survey Magnet: Importing Assessments
In the Survey Magnet, you can now import quiz questions collected in the Education Harvester directly to the Magnet. Gone are the days of copying and pasting from an excel spreadsheet exported from the Harvester to a worksheet in the Survey Magnet. And, if needed, you can easily import an assessment from another event.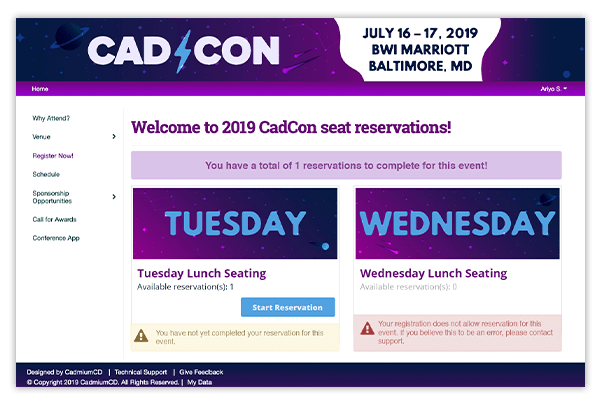 eventScribe Website: Table Selection Tool (Beta)
CadmiumCD recently configured the integration with Eventbrite to work hand in hand with the Table Selection Tool that is currently in Beta for the eventScribe Website. Attendees will have the ability to register for your event, and then select their table seating. The seating is constrained, which means that you won't be able to oversell seats!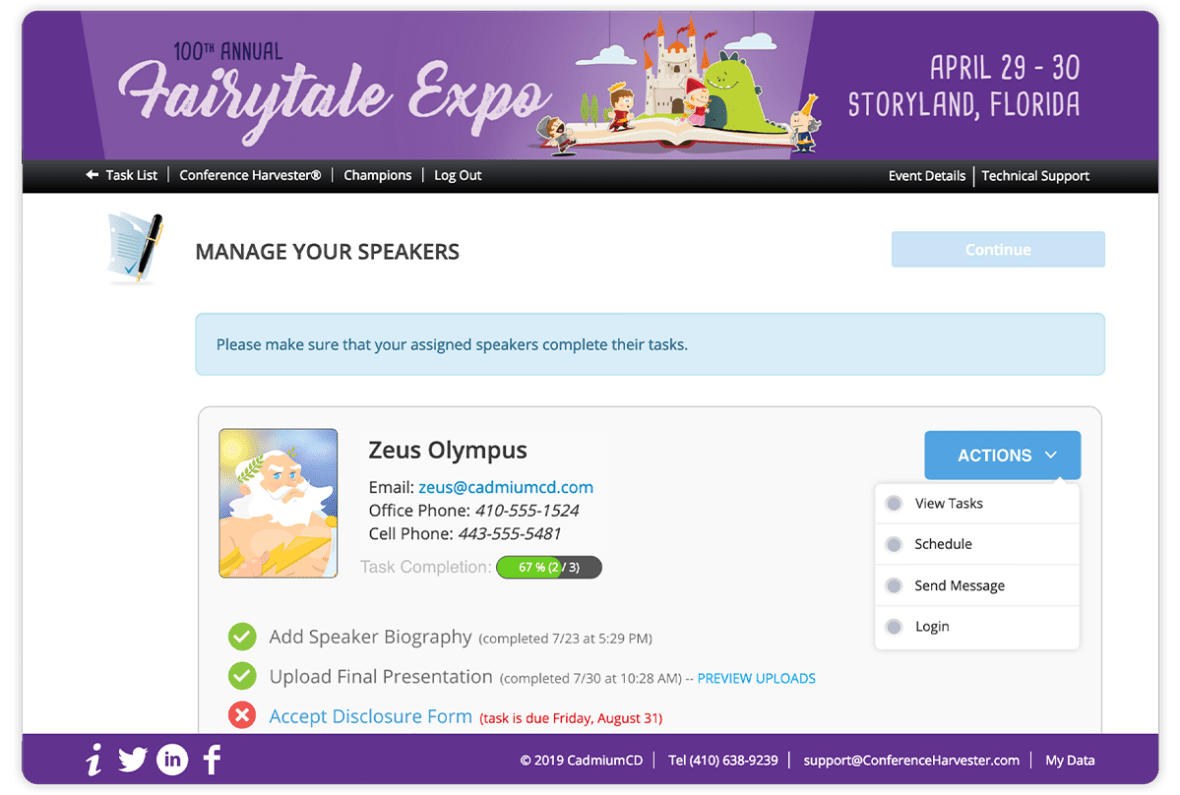 Education Harvester: Helpers and Champions
The Education Harvester now features two new roles which can be used in various ways to allow speakers to receive the help they need to complete their tasks. A helper can login on behalf of a speaker to complete his/her tasks, without seeing private information. Similar to the helper, a champion has access to a dashboard where they can manage multiple speakers. History records will show that the helper or champion made changes or completed tasks, and not the speaker.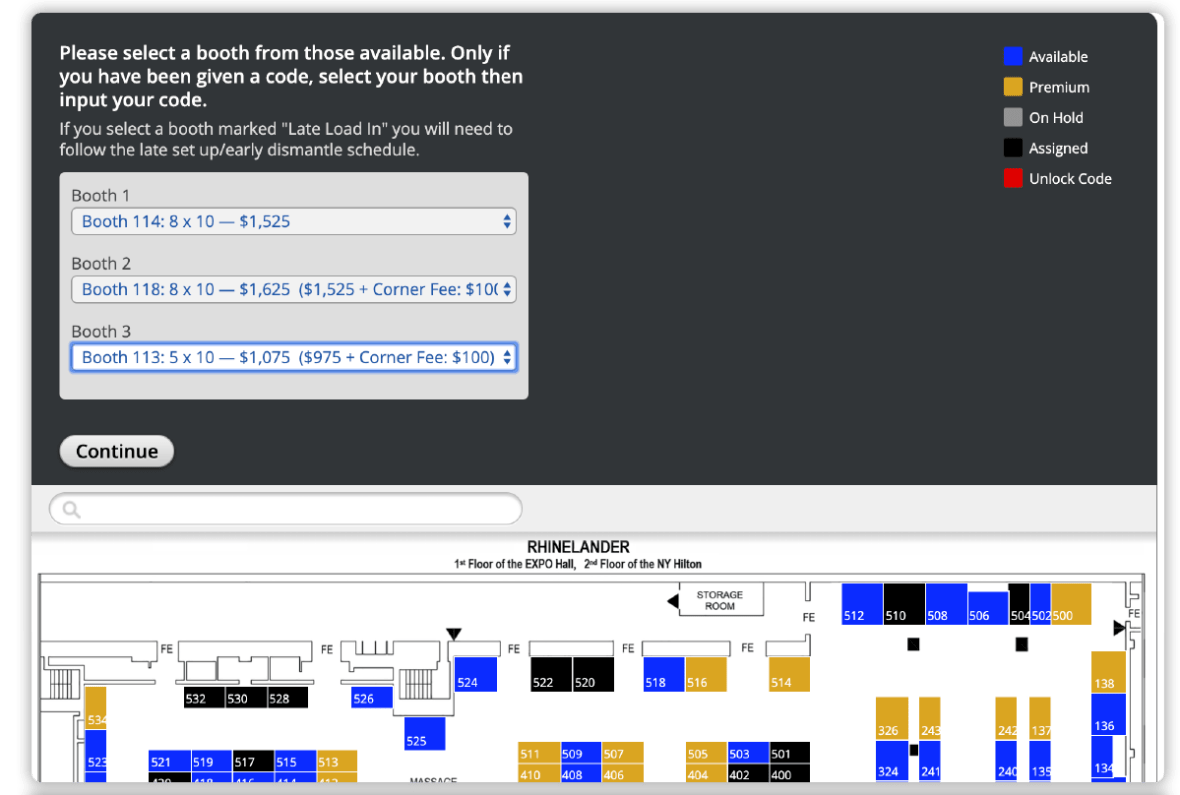 Expo Harvester: Multi-booth Purchases
Multi-booth selection is now available during the rental process in the Expo Harvester. You can easily adjust the maximum number of selectable booths in the settings page. Exhibitors will continue to see the fees for the booths, including corner booth fees, during the selection process and also on the invoice.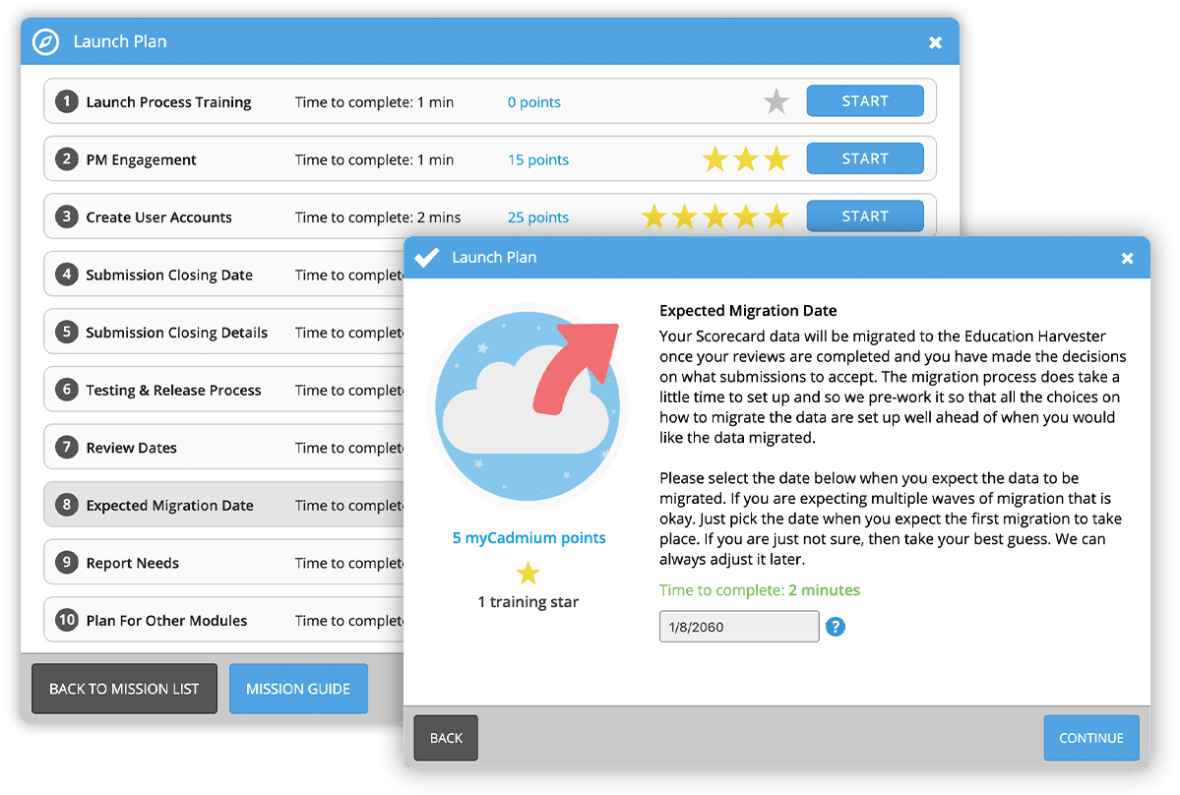 Abstract Scorecard: Launch Plan Mission
The Launch Plan Mission is now available within the Abstract Scorecard. Use this mission to decide on the level of Project Manager engagement, when you are going to launch the Scorecard, and when you expect to migrate accepted submissions to the Education Harvester.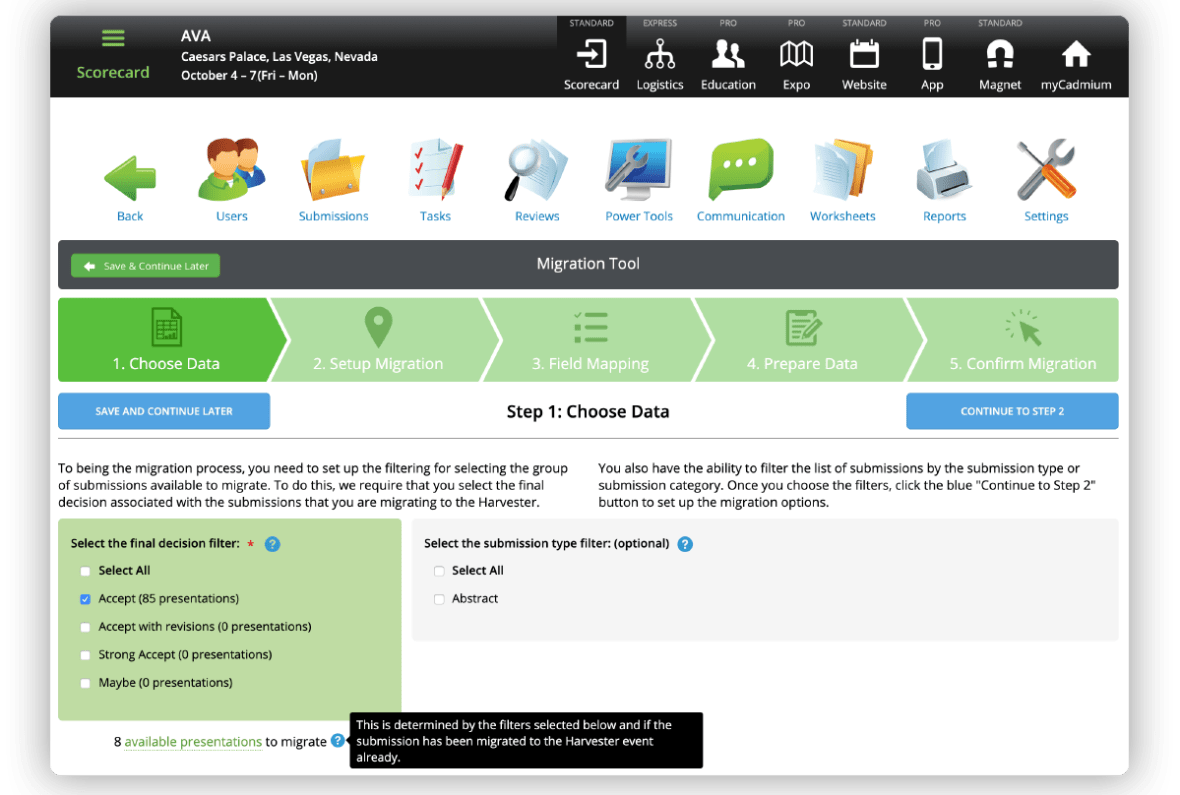 Abstract Scorecard: Migration Tool
The Migration Tool will be launching to clients toward the end of Q3. You will start to work with your Project Manager to learn more about the step-by-step interface including how to set-up the migration while your submission site is still live, abstract formatting, and custom eld mapping. When you are comfortable, this power tool can then be used on your end to run your OWN migrations!

eventScribe Mobile App: Automatic Publishing (Beta)
We are currently beta testing automatic publishing for slides in the mobile app. When you visit the presentation pro level screen, the app will automatically check the server to see if slides, or an updated slide deck, is available. A manual refresh will no longer be needed.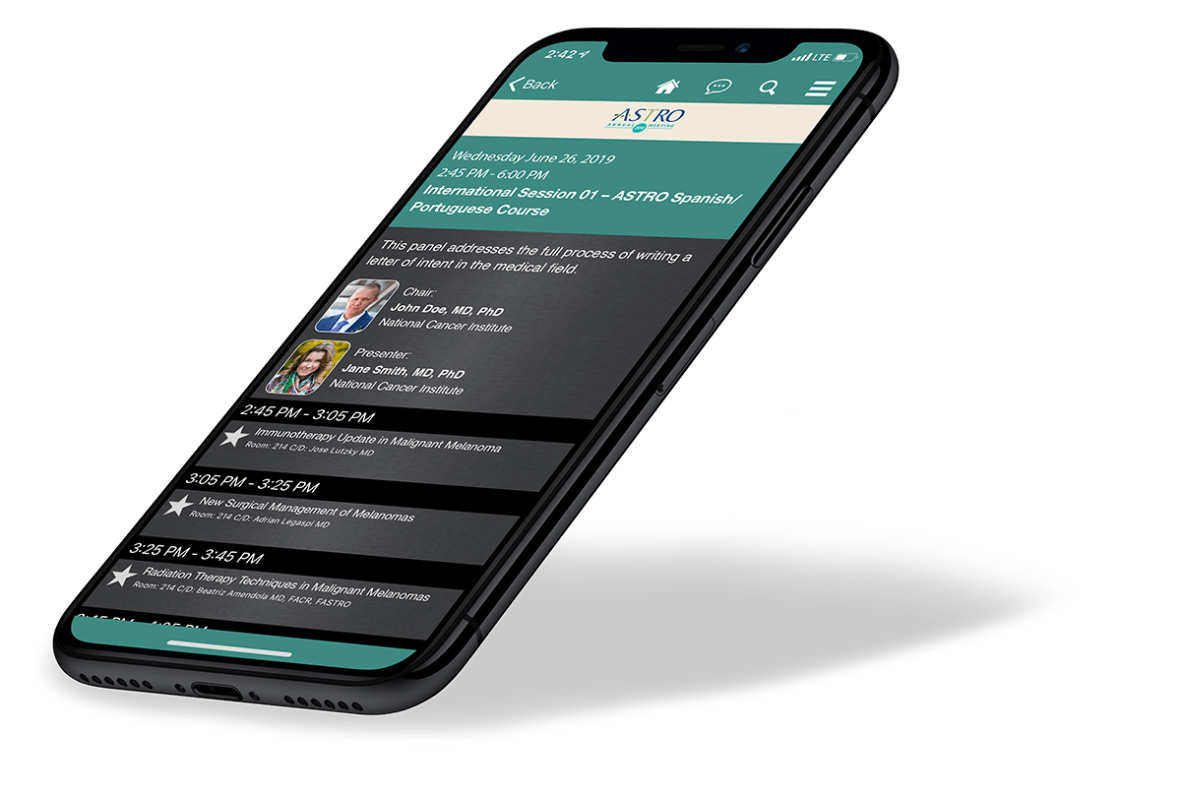 eventScribe Mobile App: Slides for all Speakers
We have changed the way we publish slides for a presentation with multiple slide decks. If a presentation has multiple speakers, each individual presenter will have their own slide deck. Human intervention will no longer be needed.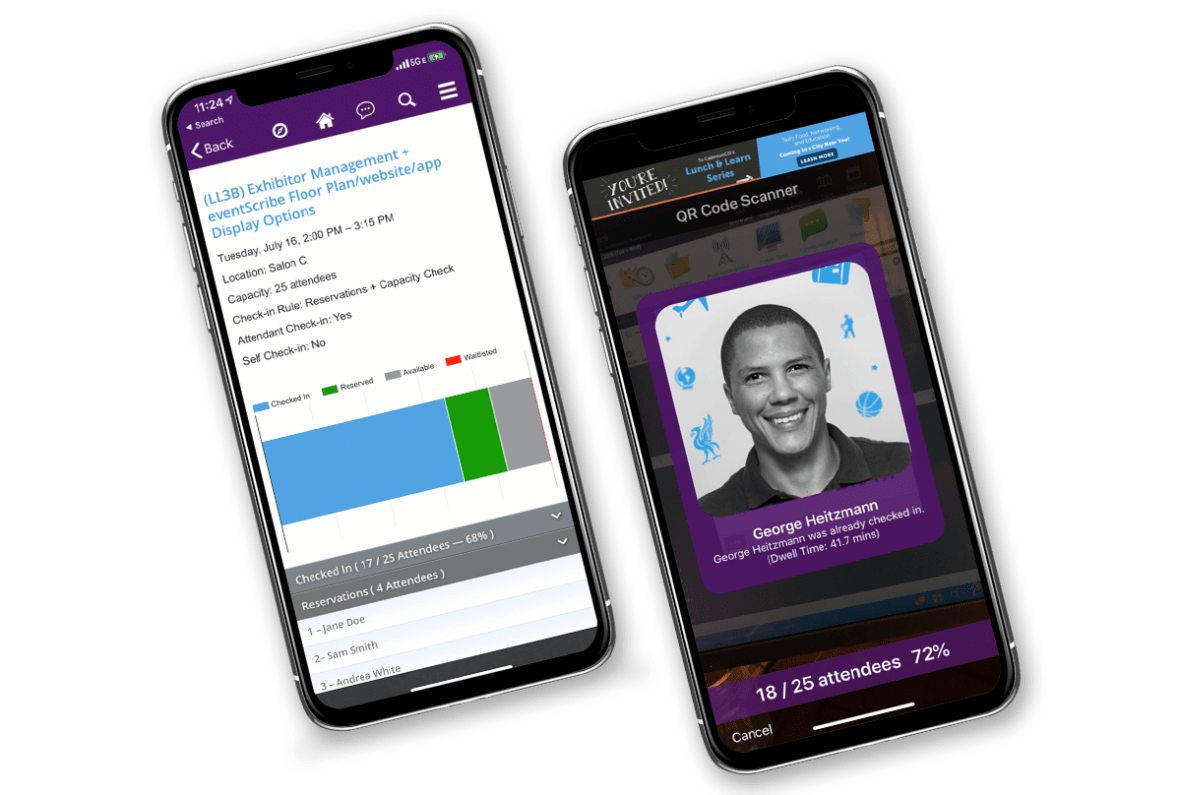 eventScribe Mobile App: Check-In Add-On
The Check-In Add-On, including the check-out feature, is available today! As an attendee checks out of a session, you can now track dwell time. Additionally, a new tools page has been built for you to keep track of reservations, check-ins, and check-in rules. This add-on supports either attendant check-in or self check-in done by the attendee.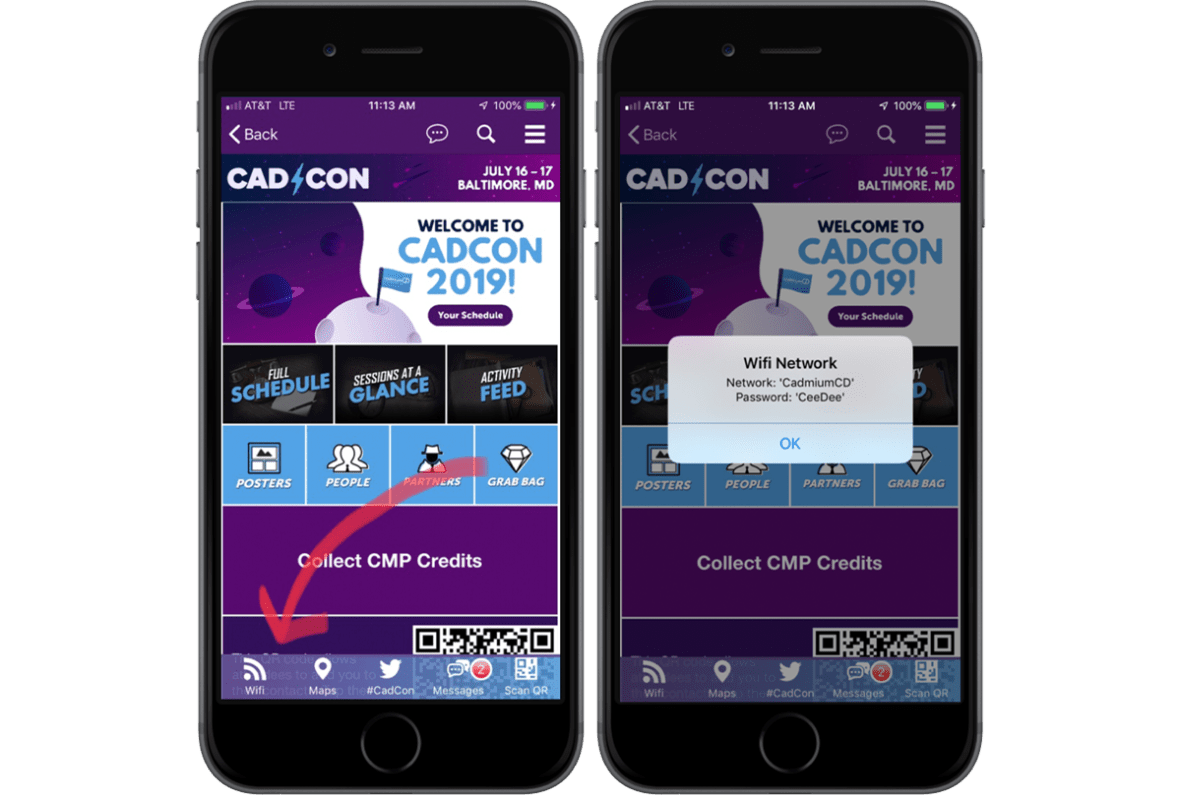 eventScribe Mobile App: New Pop-up Action
There is a new pop-up action that can be added to the bottom menu of the main screen. Take a look at the example above! Use this action to share WiFi information with attendees that appears as an alert box. The notification can display as little or a much information that you want by using HTML formatting on the back-end.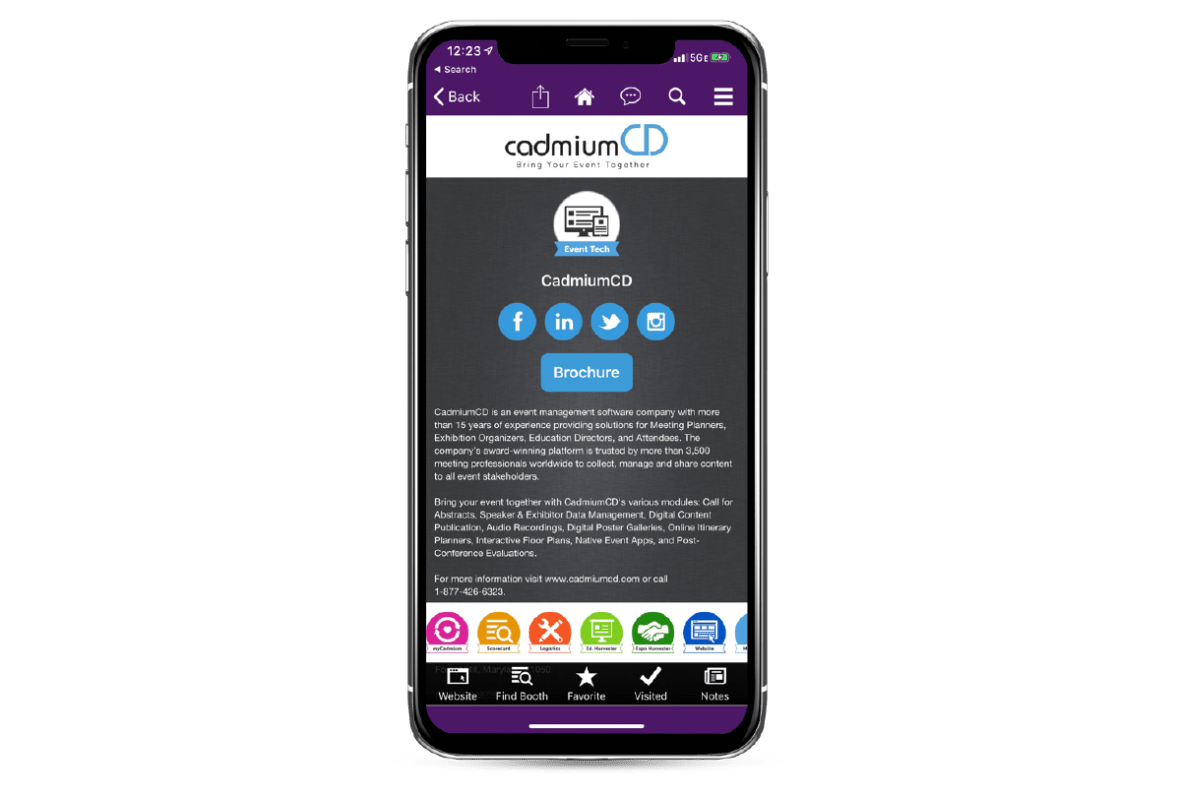 eventScribe Mobile App: Improved Booth Profiles
The improved booth profile in the Mobile App can now support up to four badges! Social media and brochure buttons continue to provide a rich experience, but the booth profile now displays icons that we previously only supported on the eventScribe Website.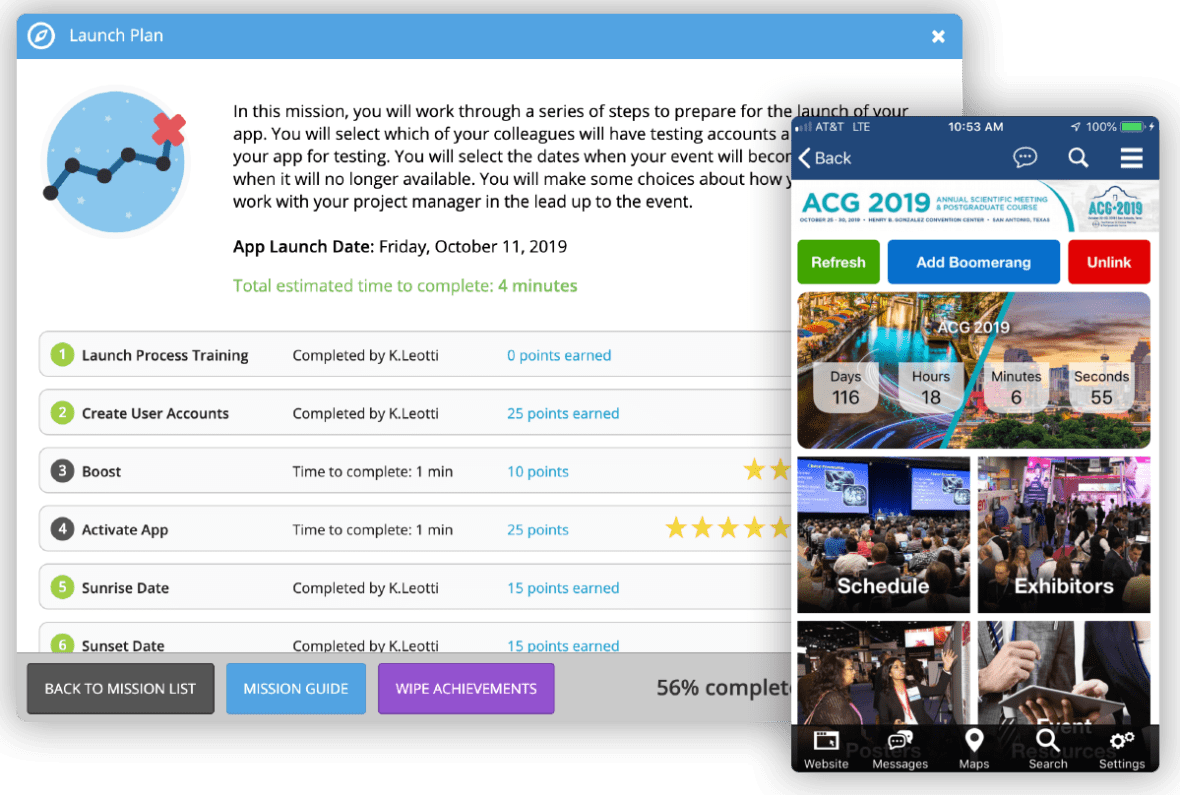 eventScribe Mobile App: Launch Plan Mission
The Launch Plan mission is now available on the dashboard for all App events. This mission allows you to plan in advance and designate tester accounts. These accounts will see Refresh, Add Boomerang, and Unlink buttons on the main screen to help make testing easier and faster!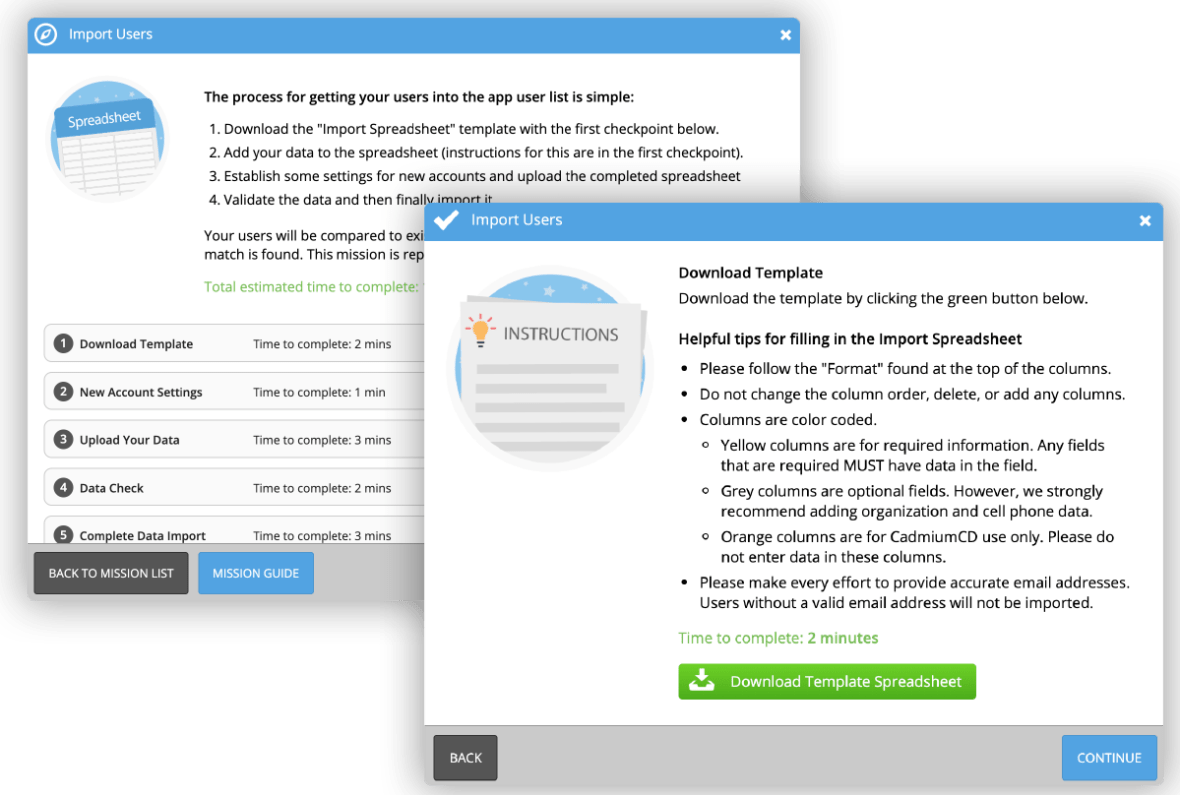 eventScribe Mobile App: Import Users Mission
The Import Users mission will be rolling out by the end of August 2019! This mission will allow you to upload a spreadsheet of app users/attendees, validate the data, and finalize the import without assistance from your Project Manager. Use this mission as many times as you need to, just like the Reviewer Import Mission in the Abstract Scorecard.
Interested in these new features?
Request a demo or pricing to learn more about how these features fit into your specific needs.
Sign up for our newsletter