3 Proven Event Marketing Strategies for Attendee Acquisition
Aug 28, 2019 Read Time: 3 min
by Cadmium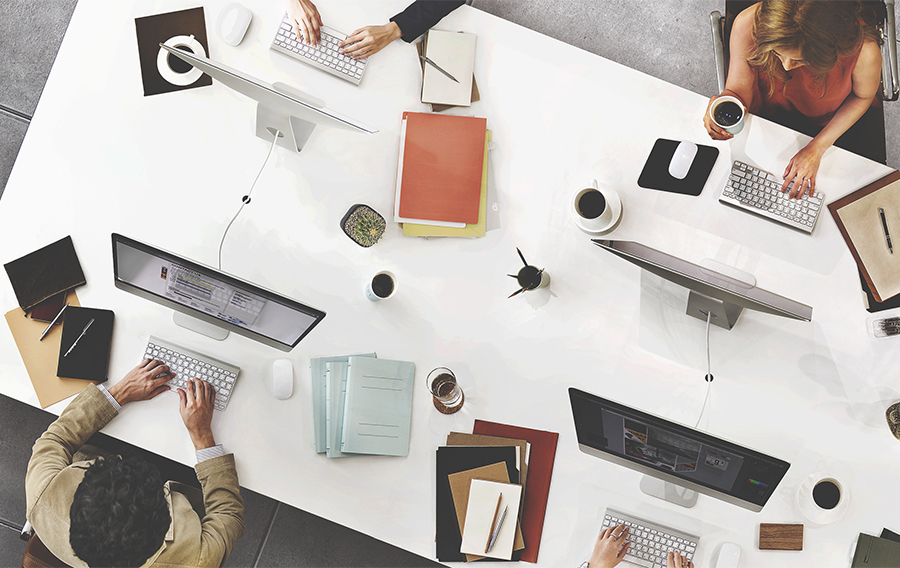 Written by Rachel Stephan, snöballer-in-chief at snöball
Let's make one thing clear: all your event stakeholders can be considered influencers, advocates, and fans. They need to be involved in your event marketing strategies.
Think of all your speakers. They have sessions they want to promote and knowledge they want to spread far and wide.
Your exhibitors will spend time and money for the chance to fill their pipeline. They're eager to connect with attendees and create profitable relationships.
And your participants – they're the biggest and most powerful group in your community. Just imagine if every one of them built up the pre-event buzz with their peers. You would enjoy reputable exposure to a new and highly relevant audience!
Accessible and well-organized event data is powerful – you can mobilize your community of speakers, exhibitors, and attendees once you have the right information. Let's take a closer look at how your core event community can become your number one influencers and form the basis of some fresh and powerful event marketing strategies.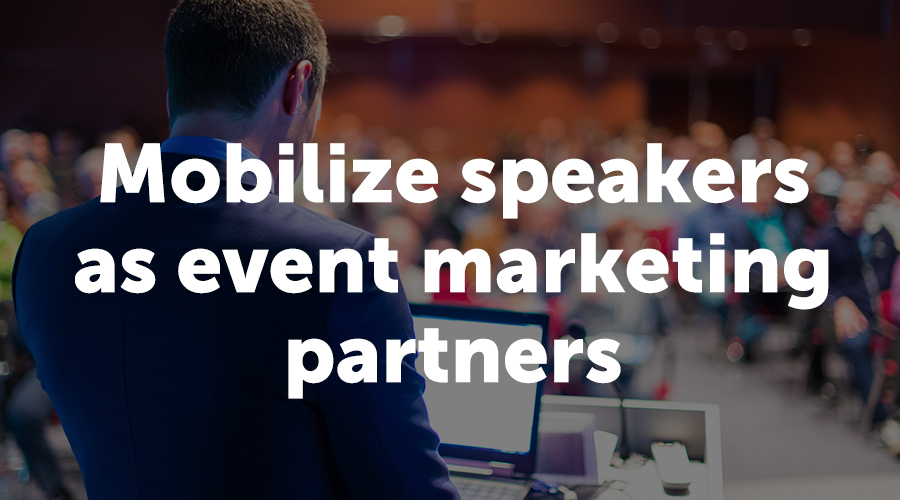 1. Mobilize your speakers as event marketing partners
A speaker's leadership and influence make them prized resources in your event marketing strategies: your audience respects and resonates with them more than they would with a celebrity!
While a celebrity may have thousands, or even millions, of additional followers, their community would rarely make up an audience that is as highly targeted as the small-but-mighty industry-focused following enjoyed by your event speakers.
"Popularity doesn't equal influence and influence doesn't equal popularity. Somebody with influence may have a smaller audience (less popularity) but be highly influential because they are known, liked, and trusted. What they say matters, is respected, and is effective." Tamara McCleary, founder and CEO, Thulium (Forbes article)
What's more, you can be almost certain that your speakers will be receptive to the event marketing strategies you seek to implement: they will appreciate the opportunity to help you launch a win-win event marketing campaign promoting their sessions because, like you, they want to ensure full rooms.
Ways to turn an event speaker into an event marketing partner:
Video content is easier than ever to produce, and receives a lot of attention on social media. Conduct a Facebook Live interview, or ask them to film themselves introducing their session. Valuable info is more important than a slick production.

Turn speaker videos into blog posts to extend their lifespan and

create evergreen content

.

Get a blurb about your event sent to your speaker's email list. If you encounter resistance, offer an in-kind arrangement where speakers can promote themselves via your marketing materials.

Offer speakers personalized social media collateral they can share with their network.

Launch an event influencer marketing campaign with snöball

: it does all the heavy lifting to provide speakers with personalized marketing collateral that they can use to build their digital brand while driving their connections to register.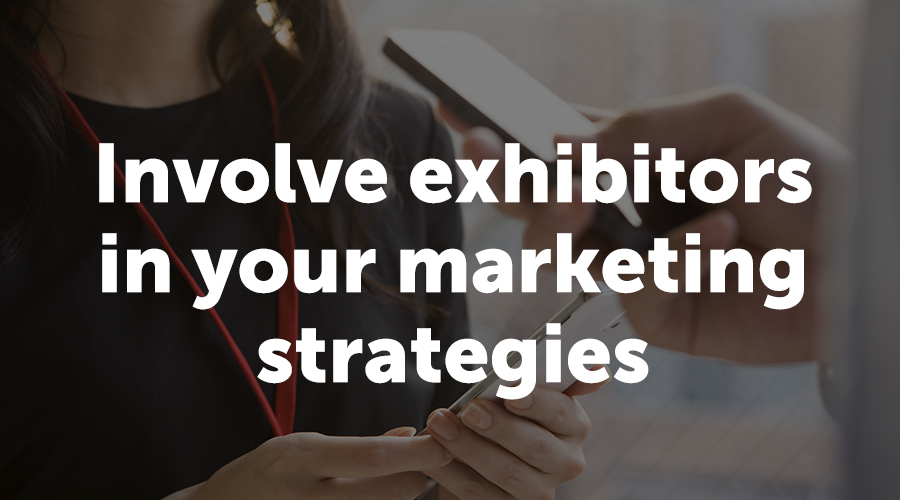 2. Get exhibitors in on your event marketing strategies
Exhibitors greatly appreciate when you provide them with personalized attention and service.
Unfortunately, when your trade show balloons in size, it can become difficult just to keep track of all your exhibitors, let alone coordinate a collaborative campaign with each of them. The use of an event management platform like CadmiumCD combined with an influencer activation platform like snöball can save planners a TON of time and resources.
Some great ways to turn exhibitors into attendee acquisition mavens include:
Align your event goals with their mission from the get-go so that a spirit of partnership and

shared success

is cultivated early on.

Provide exhibitors with turnkey promotional content to share with their network

Gamify the process – provide value-added upgrades to exhibitors that generate the most buzz about your event

Use snöball to automate the process of providing each of your exhibitors with professional branded assets they can use to promote their presence at your event. At a recent major mining event, exhibitors collectively used their collateral to generate over 3,000 views of their landing pages. They also earned 50 1:1 meeting requests, which were scheduled via snöball as well.

3. Start a social movement with your participants
Your attendee army can form a crucial part of your event marketing strategies. After all, they have travelled from all over to attend your conference, and their commitment means everything to you. Connect with them during the pre-event stages to keep your event top-of-mind and maximize your chances of attracting new registrants.
Tried-and-tested ways to get engage your attendees:
Collaborate directly with tribe leaders – those attendees that are most active on social media.

Use contests to promote and reward the most engaging use of your event hashtag.

Interview loyal and first-time attendees to create great content.

Onboard snöball to provide attendees with the tools they need to invite their friends and colleagues to join them. Adding exclusive registration promo codes adds further incentive, and thanks to complete tracking and analytics capabilities, you'll always know who your most active influencers are.
Become an Event Influencer Marketing expert
The old ways of event marketing are quickly becoming stale and hurting your overall ROI. The industry is moving towards event marketing strategies that involve your audience on a personalized level. By understanding the pillars of event influencer marketing, you can empower your existing event community to effectively promote your event AND meet your attendee acquisition goals.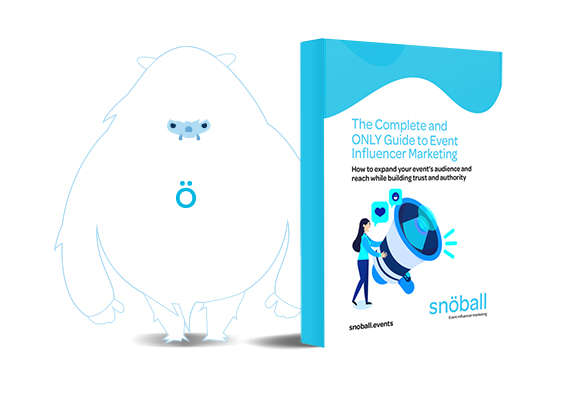 To master the art of turning your stakeholders into influencers, and to discover even more exciting tips for growing your event, take a look at our free event marketing Ebook!
Sign up for our newsletter