3 Steps to a Successful Conference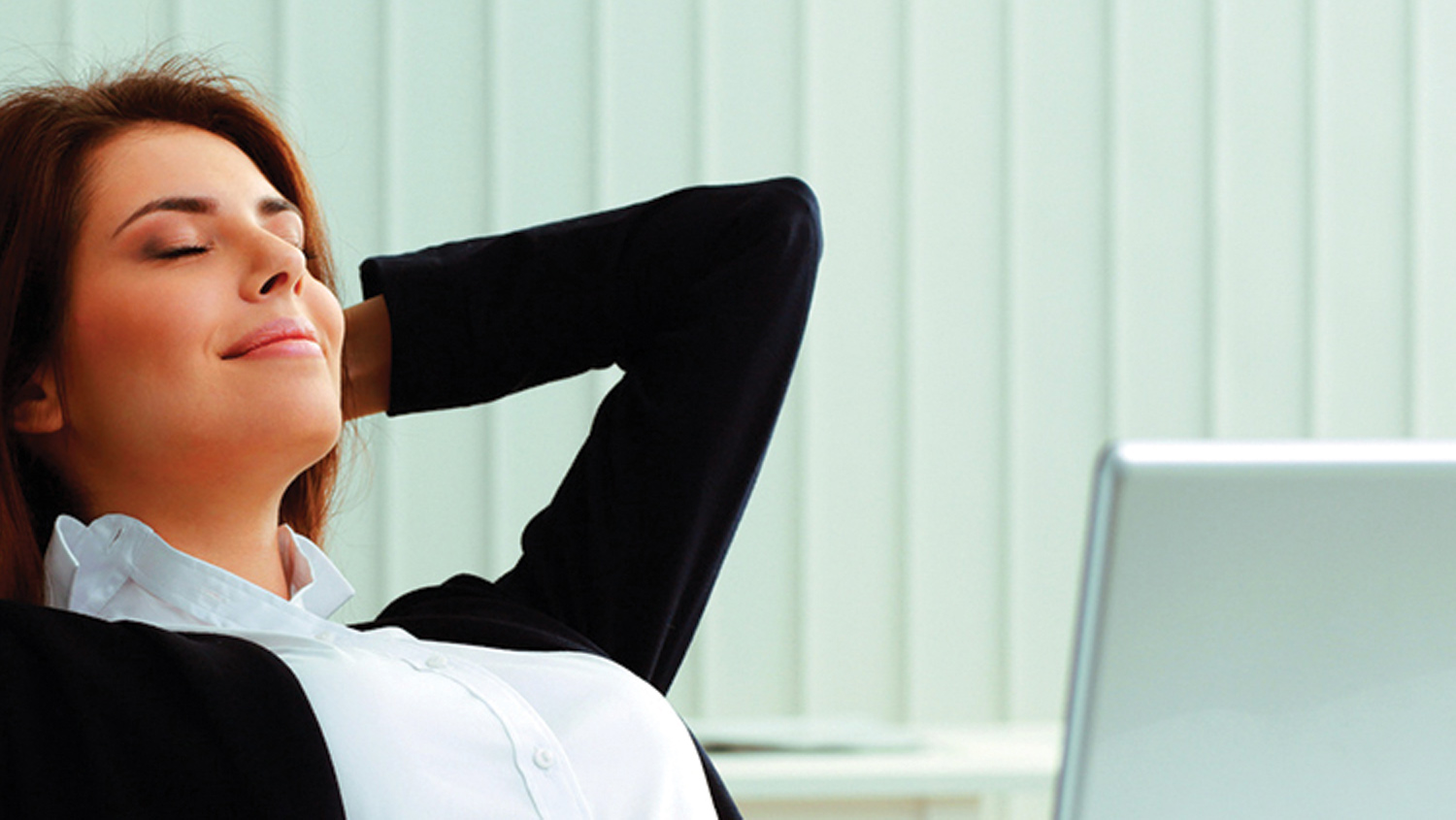 The Headache-Free Way to Plan Your Conference
Conference planning is a stressful job. In fact, an Event Coordinator is the 5th most stressful job of 2014. Event Coordinator falls right beneath airline pilot, firefighter, military general and enlisted military personnel. This isn't a surprise given the amount of conference materials a coordinator must gather, the payments she must collect, the speakers she has to manage, the rooms she must assign, and the schedules she must create.
But technology is changing the world and to ease the stress of event planning it is important to take advantage of new technological advances. To plan a better conference and minimize the stress, there are three simple steps you should follow to ensure a better conference with more satisfied attendees.

Step One: Great Conference Management Software
The first step to having the best conference you can is to have great conference management software. Why is it important to have good conference management software? This software will take enormous amounts of stress away and give you room to focus on other important things. Conference management will keep you organized, on task and put you at ease. No more fumbling around with spreadsheets and having to collect and organize submissions through email. A good conference management system can do all that in one organized program.
Conference management software can also provide you with important tools like automated task management. This will save you so much time and keep you on track. With an automated task management tool, managers can set tasks that need to be completed and the system will send out notifications to remind speakers and exhibitors what is needed of them and when it is needed by.
In addition to managing communication with speakers and exhibitors, a good conference management program should help streamline the uploading process. Speakers and exhibitors should be able to easily upload files in one simple and convenient location. If you need to make changes during the event, this information should instantly update floor plans and itinerary planners so no time is lost and your conference keeps running smoothly.
Good conference management software should absolutely have intuitive scheduling modules as well. Session information should automatically update in the system as each speaker or presenter uploads session materials, profiles, and other information. The best conference management software allows event coordinators to simply drag and drop automatically created sessions onto a calendar of the dates and times of the event. This information, like all session materials, should automatically update on the attendee scheduler, or itinerary planner.

Step Two: Great Event Technology for Attendees
The second step to an amazing conference is to provide useful and engaging technology for your attendees. Keeping your attendees engaged and interested is the ultimate goal. If your attendees are not pleased then you are not reaching your goal.
A good mobile event app will keep your attendees involved. Through an app attendees can keep informed of events and choose what they want to do. This app should have things such as in-app networking for attendees and lead capturing to collect names and contact information and to organize them into a list.
Another up and coming aspect of mobile apps is iBeacons. iBeacons can be placed around a conference hall or trade show floor. If an attendee is within proximity of one, a pop up notification will inform that attendee of something of interest in the area, news and more.
Good event technology should also involve something fun and engaging. For example, CadmiumCD just released a QR code scavenger hunt. Attendees can go around scan various QR codes and answer questions that pop up. This is a great and fun way to engage attendees and more importantly it is a fun way for them to learn more. You can even throw in some incentives for them to do the hunt so they visit your sponsor booths multiple times during the conference.
An app is essential. And remember: the best mobile event app should be native to the two biggest operating systems out there, iOS and Android.
Good event technology should also include amazing conference website features. An attendee session planner is essential so they can schedule sessions and download conference materials. This itinerary planner can show a list of everything at your event and allows people to search session information to find what interests them most.
Attendees should also be able to bookmark events they're interested in at the touch of a button, in an intuitive and natural way. Another great feature these websites should have is a news section. With a news section attendees can receive notifications or updates about your conference. There is no longer a need to have a website for your conference's schedule AND your event details because you can now have it all on one mobile-friendly HTML5 event website. This is called responsive design, which means that it scales based on your device screen size.
Another advantage to having great technology for your attendees is it is much more Eco-Friendly than traditional conference proceedings and communications. Attendees no longer need to carry around papers, brochures, and notebooks. The need for CDs and USBs is also increasingly becoming reduced. With a good event tech app & website you can go completely digital and rest assured that you're well on your way to a sustainable conference. PowerPoint slides, handouts, even your event posters , audio, and video can all be housed online, on attendees' phones, and in the cloud.
Step Three: Great Conference Proceedings Attendees Can Take Home
The final step to producing a better conference is to send attendees' home with high quality conference proceedings. You want to put on a conference people will remember and a conference where people will continuously educate themselves and their colleagues. People will be talking about your conference even when it's over and will get the greatest return on their investment. A buzz around your conference before, during, and after the event not only makes your attendees happy, it also generates interest for your association or company. Something as valuable as conference proceedings keeps your attendees coming back and spreading the word about your educational meetings.
For your conference proceedings to be the best they can be, good audio and video is important. No one wants to listen to bad quality session recordings. The best technicians will use multiple microphones to pick up good quality sound and will work with speakers and provide guidelines on best practices to ensure quality recordings. The recording company's production team will synchronize the audio and video with the presenters' slides and have high quality display and sound. It is important you find an experienced company to do this to ensure the best quality. Do your research and ask for samples to find one you know your attendees will love.
Continuous Education is also important. You want attendees to learn at your conference and become more informed but it is also great if they continue to learn once they're back at the office. Attendees can share what they learn with colleagues; revisit all of their conference materials and much more. Proceedings provide attendees with the materials that are necessary for them to continue to learn. They can listen to the conference again at home and pick up on things they may not have noticed the first time while flipping through your conference's presentation slides.
The more access your attendees have to the proceedings the more impressed they will be and the more likely they will be to revisit your conference and learn more. Make your proceedings available anywhere, anytime, on any platform. Tablets, phones, PC's, Mac's and even a hard copy on a CD or flash drive will give attendees a wide option of viewing.
Get great conference management software, great event technology for attendees and great proceedings attendees can take home and you'll be well on your way to creating a memorable event. It really doesn't have to be that stressful after all!
What do you think is important for a successful conference? Leave a comment below or find us on Facebook and tell us about what you think. We can't wait to hear from you!
Related Insights
Sign up for our newsletter