3 Ways Medical Events Use Mobile Apps for Attendee Learning
Oct 3, 2018 Read Time: 2 min
by Cadmium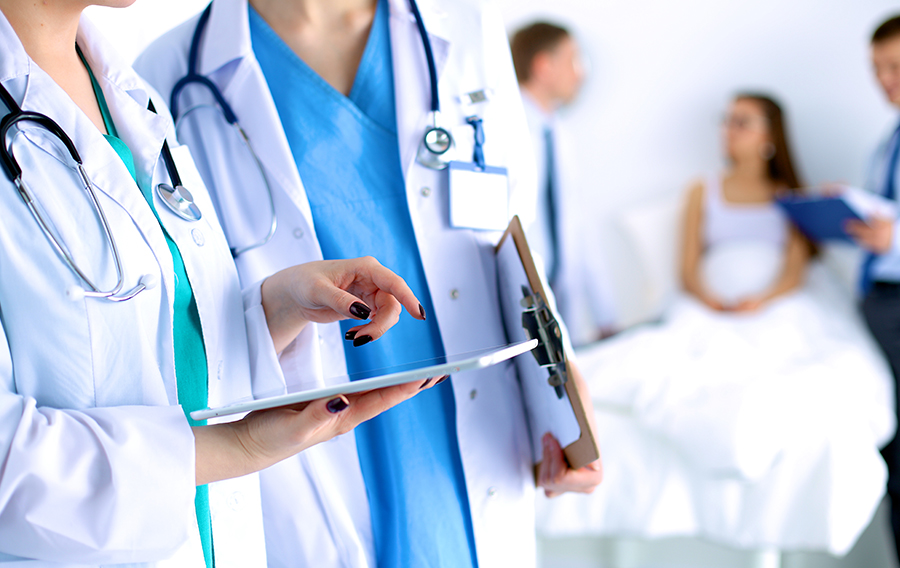 Written by CadmiumCD Contributor Pamela Shigeoka
Conferences are the perfect place for medical professionals to continue their education. The problem is how do you manage who attended which session, and who should get CE credits for those sessions? And how do you make sure that attendees have access to all the educational materials they need? Let's look at three ways a mobile app can facilitate attendee learning opportunities.

Easy-to-Access Sessions
It goes without saying that your event's mobile app will need to have a schedule so attendees can plan out their sessions. The schedule should be more than just a list of dates, times, and location. It should be a one stop shop for attendees to plan their days and access any supplemental materials they'll need for the sessions they want to attend.
A show organizer should choose a technology solution that is robust and can handle all of the details of their sessions. Instead of using different systems to manage the schedule, the speaker data, and the session's materials, choose a single system that incorporates all of this data into a single, streamlined timeline. For added convenience, look for a system that lets users filter the schedule by several different criteria as well as the ability save sessions into a personal schedule.

Pop Quiz!
If your event gives out continuing education credits, you'll need a way both for attendees to easily earn their credits and for organizers to make sure the attendees deserve that credit. A mobile app is an excellent way for attendees to take quizzes on session content, so organizers can confirm that they have actually learned the new material and should receive CE credit.
A tool like CadmiumCD's Survey Magnet in conjunction with the eventScribe mobile app gives attendees immediate feedback on their quizzes, showing them their correct and incorrect answers, their score, and the minimum passing score. Not having to log into a separate website makes earning their CE credits much simpler and more convenient for attendees, and having an integrated quiz system makes managing those quizzes easier on organizers.

Learning Materials at Your Fingertips
Perhaps the best way to facilitate attendee learning is to provide easy access to learning materials through your mobile app. If an attendee can simply click on a scheduled session and find everything they need, they are much more likely to read over that material and absorb the information.
Giving early access to the materials as well as continued access after your event makes learning much more convenient. Attendees can read the materials before the session and review it afterward, helping them complete the necessary requirements for CE credit. If an event includes informational posters, having those accessible and downloadable through a mobile app is also a great way to give attendees the best chance at learning from your show.
Conclusion
Mobile apps make event-based education so much easier on both event organizers and attendees. Through features like accessible materials and quizzes, an app like eventScribe extends educational opportunities for medical industry events and makes education management a much more streamlined process for event organizers.
About Pamela
I am a freelance writer who enjoys dipping my toes into a wide variety of writing subjects. I have an M.A. in English but found that teaching wasn't for me, so I'm applying my training to writing instead. I've been blogging for ten years and have written everything from book reviews to pop culture essays to business topics. In my spare time, I enjoy writing fiction, playing games, and learning new crafts. I live in Corvallis, Oregon, with my husband, daughter, and dog.
Sign up for our newsletter