Top 10 Tips for Matchmaking and Networking at Your Event
Jul 14, 2021 Read Time: 4 min
by Cadmium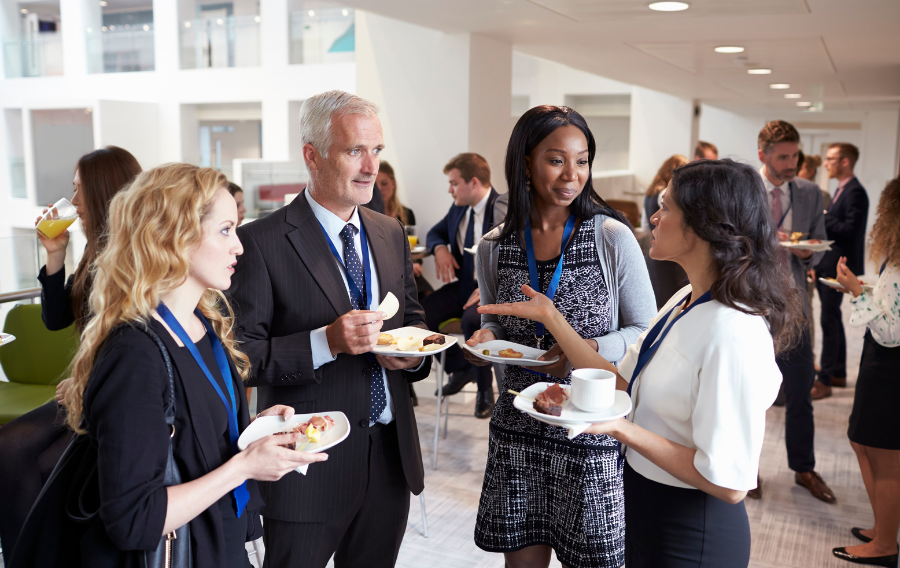 Written by CadmiumCD Contributor Pamela Shigeoka
Matchmaking is a hot topic right now in the events industry, and it can help your exhibitors make even better connections with attendees.
What is matchmaking? It's a personalized experience for both attendees and exhibitors. The dynamic attendee list lets you customize the exhibitor to attendee experience great way to make exhibitors happy. Exhibitors use it to qualify leads, set meetings, view attendee data, and gauge interest level in their product and/or service offering. With CadmiumCD's matchmaking feature, exhibitors can access a dynamic attendee list that shows them attendee profiles, attendee category selection, booth engagement, and their percentage match to an exhibitor's product or service. In a world where ROI can be painful, matchmaking makes it easy for exhibitors to justify sponsorship spending by giving them an easy way to connect and have meaningful conversations with attendees.
What are the best practices for matchmaking for you as an event organizer, though? How do you best facilitate the improved connection between your exhibitors and attendees? We've created a list of ten great tips for getting the most out of networking and matchmaking for your event.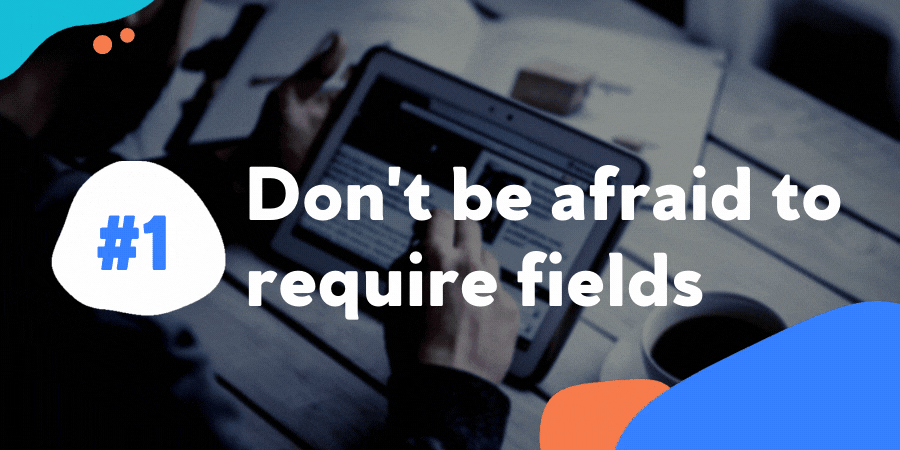 1. Don't be afraid to require fields like credentials, city, state, and country
CadmiumCD's matchmaking tool allows exhibitors to narrow down their focus on attendees by selecting topics such as credentials, city, state, and country, among others. By requiring attendees to provide this information, you give exhibitors a greater ability to drill down and find the attendees who will benefit most from their offerings.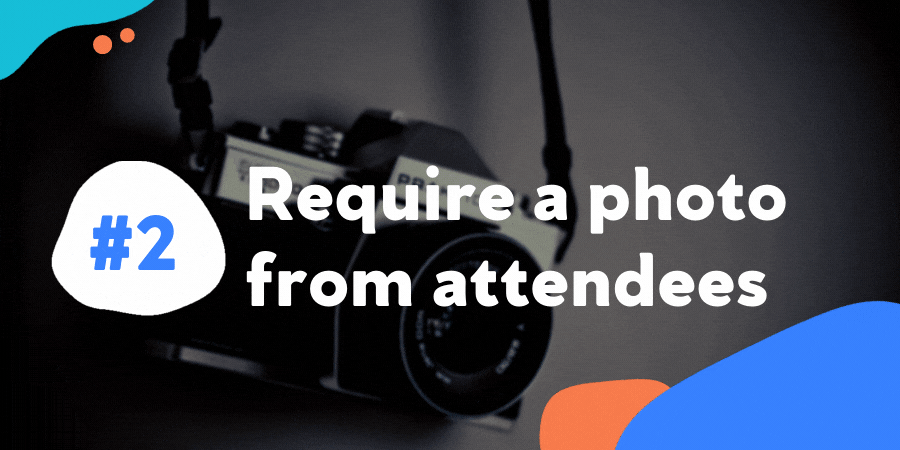 2. Require a photo from attendees
Seeing a picture of an attendee every time an exhibitor or another attendee looks at their profile makes it so much more engaging. Just seeing that photo creates a more intimate connection and can even help someone recognize a contact they've made in the past.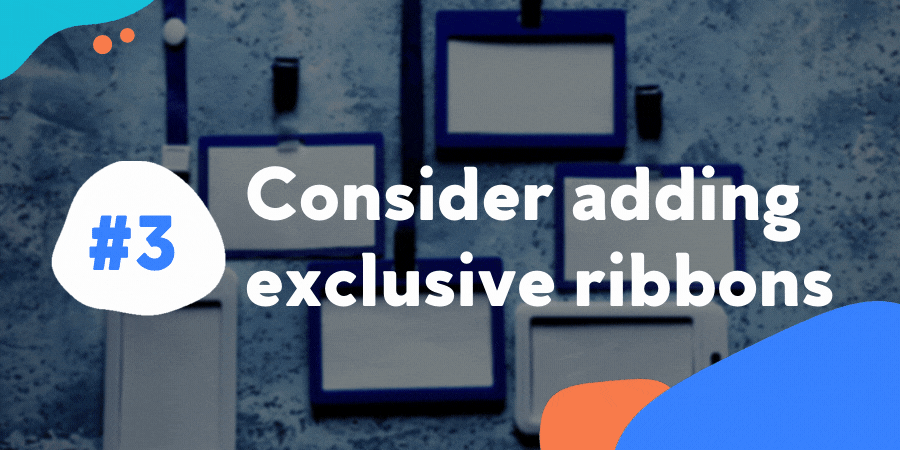 3. Consider adding exclusive ribbons, especially for VIPs
Exclusive ribbons can be used to recognize VIPs at your event, such as people on your board, people involved in your journal or in the strategy behind your association. When exhibitors are mining your event data, they'll see those exclusive ribbons, and it's very helpful for them to see the uniqueness of some of the potential connections.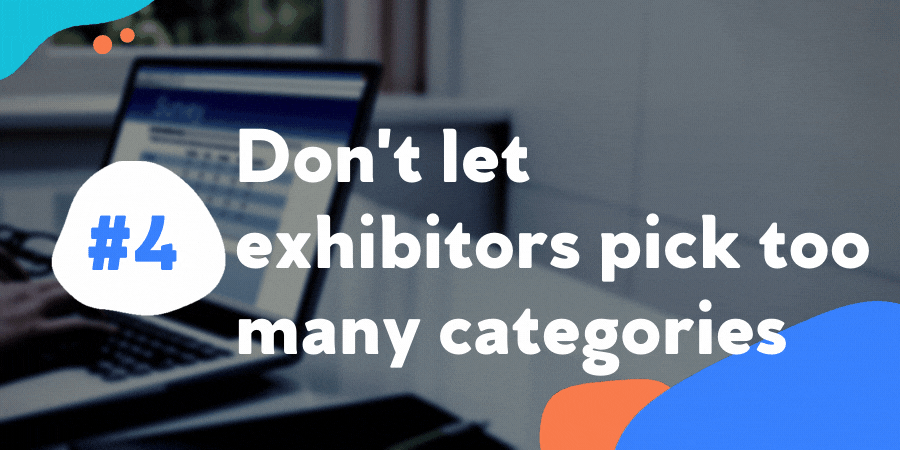 4. Don't let exhibitors pick too many expo categories
We can't emphasize this enough when it comes to matchmaking. Your event may have eighty categories to choose from, but don't let your exhibitors pick twenty of them. The problem with allowing them a large number of categories is that matchmaking becomes immediately more difficult. Attendees are looking for targets to hit at a trade show, and you want to help them hit the right targets. Allowing an exhibitor to choose too many categories broadens that target too much and reduces the likelihood of an attendee matching with a good exhibitor for what they're looking for.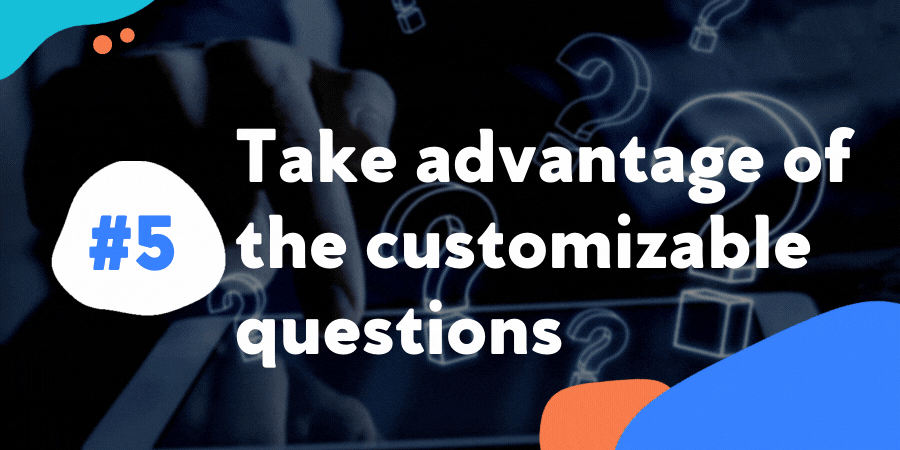 5. Take advantage of the customizable attendee questions
Attendee questions are another way that exhibitors can determine which attendees are the best fit. Take advantage of those questions and ask questions that are most relevant to your industry. Attendee answers give your exhibitors a great way to start conversations with their leads.
6. Exhibitor training is very, very important
Carefully leading your exhibitors up to the beginning of your event is just as important as the way you configure matchmaking. Creating content to help guide your exhibitors through the matchmaking system and how to get the most out of it is immensely helpful. If they know how to use the system, exhibitors will come out of your event with much better leads and connections and will be much more satisfied.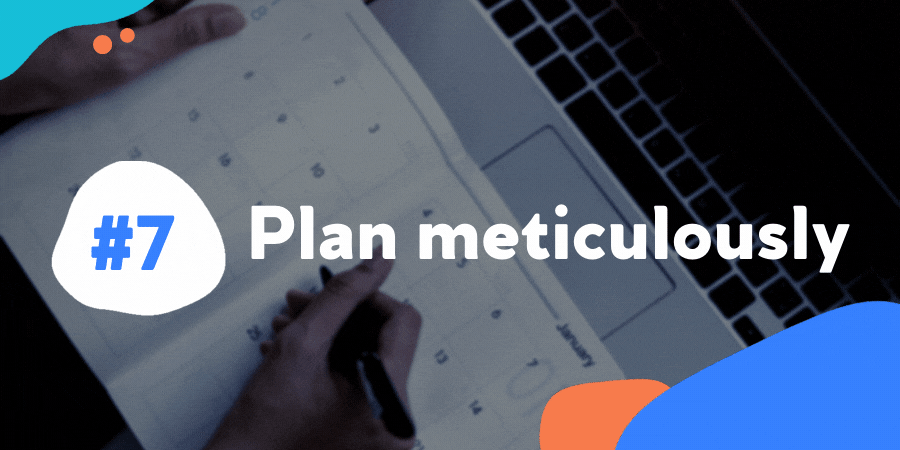 7. Plan your attendee and exhibitor communication strategy meticulously
Following onto the previous tip, planning out your communications with both your attendees and exhibitors is extremely important to make sure that everyone is getting the most out of your event. Be sure that you've got a guide for the language and style you want to use when sending emails to your attendees and your exhibitors, and don't be afraid to send out push notifications to announce or remind them about important sessions or other information.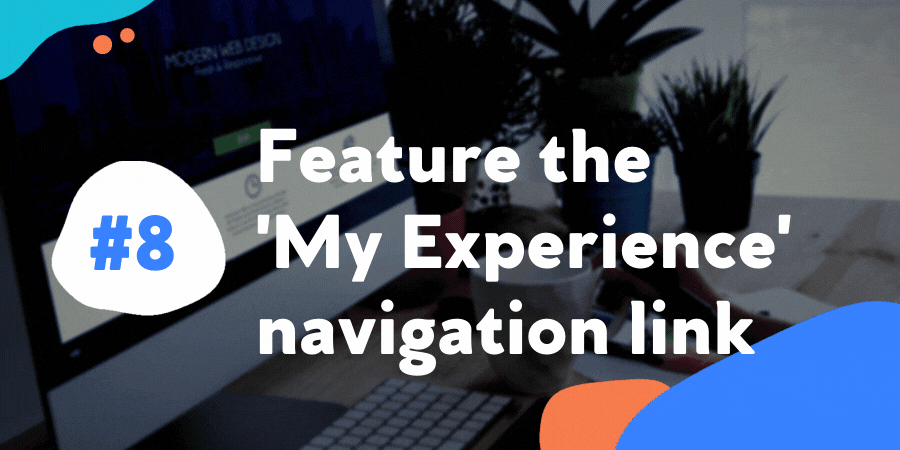 8. Feature the 'My Experience' navigation link at or near the top of your left nav and display it bolded and in your main color
CadmiumCD's My Experience page is a new feature that's included in all Standard/Pro websites. It helps consolidate all of the important event content that an overwhelmed attendee might otherwise struggle to locate throughout the website, and it makes it easier for the attendee to explore the right products, attend the best sessions for them, and meet the right people. Be sure to feature the My Experience link prominently on your website by including it at or near the top of your left navigation menu. Make it eye-catching by bolding the link and making sure it's in the main color of your color scheme.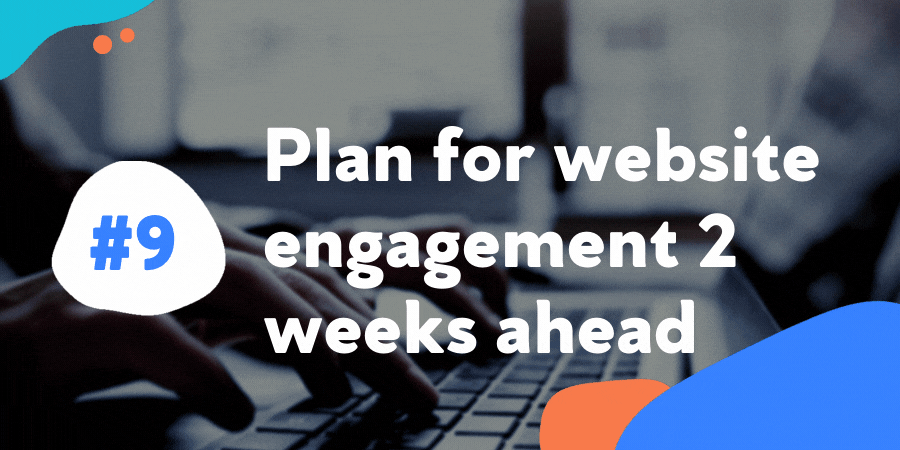 9. Plan for attendees to engage with your website 2 weeks out from your event
Plan your event schedule to invite attendees to log onto your website two weeks early to fill out their profile, which will build the data set that your exhibitors can then access for matchmaking.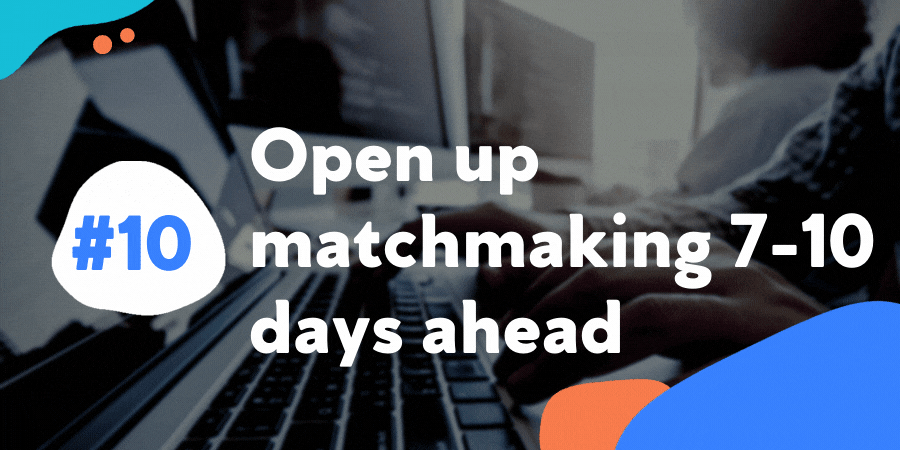 10. Open up matchmaking for exhibitors 7-10 days out from your event
This allows the exhibitors to come in, look at the matchmaking data, and start sending meeting invitations out to your attendees, and establish those reletionships ahead of time. You want to give exhibitors enough time to look through their matches and build their schedules—and for attendees to have enough time to respond to those invitations. No one wants to feel rushed a couple of days before an event, so build enough time into your planning to give attendees and exhibitors a chance to build out your matchmaking data.
Have you used matchmaking during one of your events? What tips do you have for someone venturing into the world of matchmaking for the first time?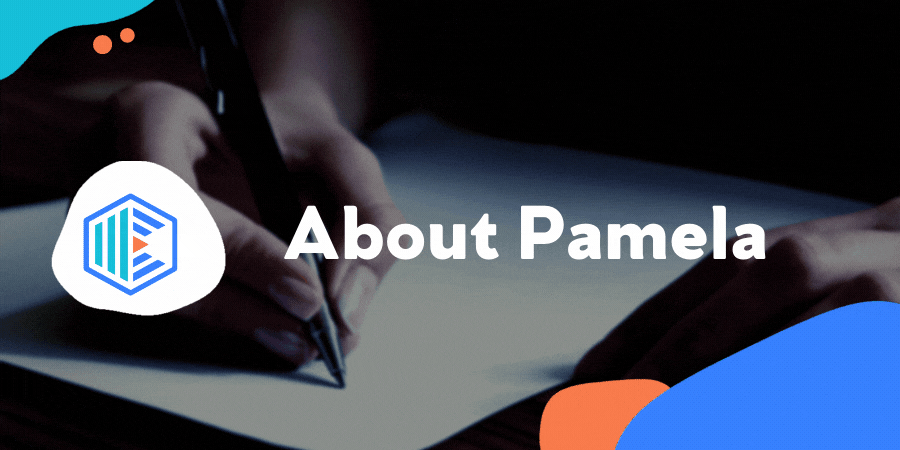 About Pamela
I am a freelance writer who enjoys dipping my toes into a wide variety of writing subjects. I have an M.A. in English but found that teaching wasn't for me, so I'm applying my training to writing instead. I've been blogging for ten years and have written everything from book reviews to pop culture essays to business topics. In my spare time, I enjoy writing fiction, playing games, and learning new crafts. I live in Corvallis, Oregon, with my husband, daughter, and dog.
Sign up for our newsletter