4 Pros and 4 Cons to Creating a Microsite for Your Event
Sep 8, 2021 Read Time: 6 min
by Cadmium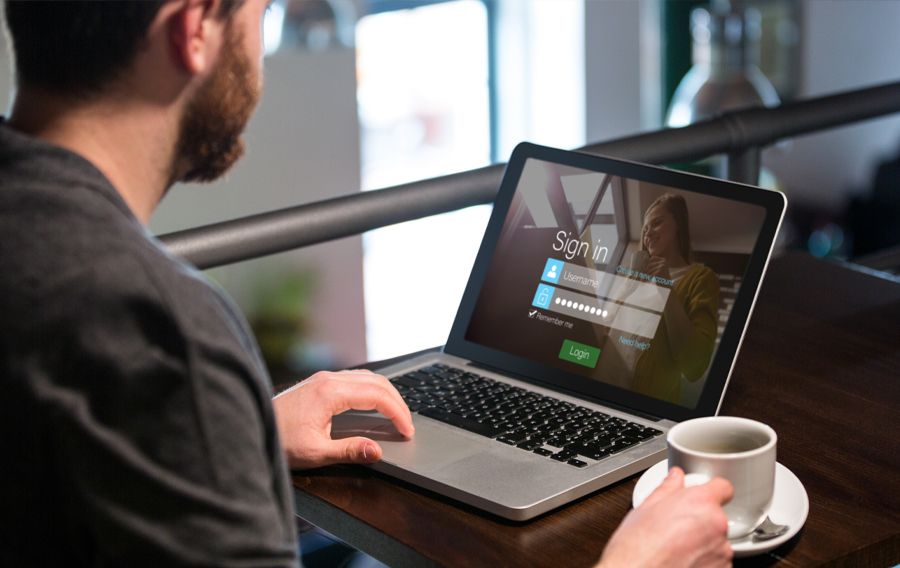 4 Pros and Cons to Creating a Microsite for Your Event
As your association grows, so does the content you produce. Whether you're educating members, engaging them at an event, or promoting your new fundraising campaign, you'll regularly create virtual content that needs to be hosted somewhere.

Your website is the heart of your organization's online presence, but housing all of your content there can quickly lead to long loading times and cluttered navigation. More complex content, such as your communication and engagement tools for a hybrid event, also requires more dedicated space than you'd likely want to use on your website.

This is where microsites come in. Microsites are websites that are owned and controlled by your organization but use a different subdomain than your main website. For example, an association with a blog hosted on its main website would have the URL "association.com/blog" whereas a microsite would use something like "blog.association.com" or "event.association.com."

However, like all technical investments, microsites come with their own pros and cons. Just because your association can create a microsite, doesn't mean it's always beneficial to do so. To help you decide whether or not launching a microsite is right for your organization, this article will weigh four pros and cons on microsites, including:

Pro: You can focus your content.
Con: Visitors are less likely to interact with content hosted on your main website.
Pro: Microsites allow you to collect valuable analytical data.
Con: Your team will need to develop a new marketing strategy.

Online and digital fundraising is data-driven, but associations in the same field with similar resources may come to different conclusions about using microsites. Assess the following pros and cons based on your organization's approach, so you can make decisions based on what's important to your organization.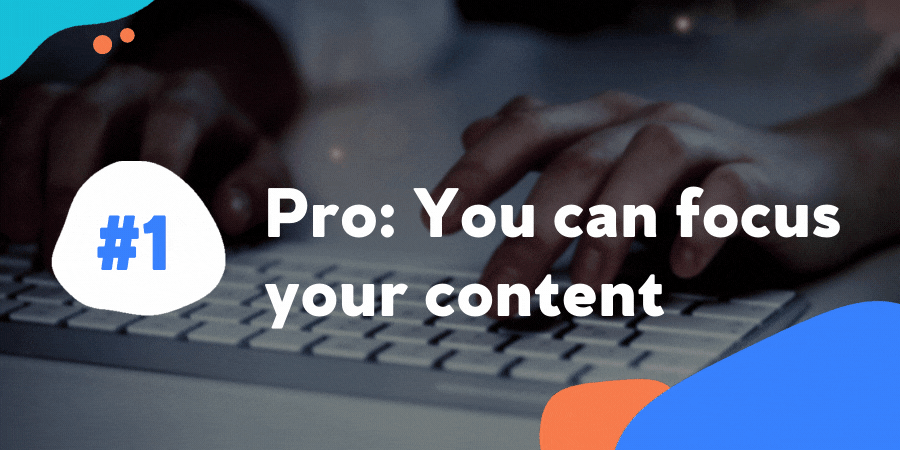 1. Pro: You can focus your content.
Your website hosts all of your content. Keeping everything in one place can sometimes be helpful, but it also can lead to increasingly full and cluttered navigation bars as you add more content. In contrast, a microsite will have more focused content and fewer tasks for users to accomplish, providing a simpler user experience.

Consider your online community—what are they looking for when they visit your website? For your main website, you'll likely have several answers, but for your microsite, you'll only have one or two. Giving your supporters fewer tasks to accomplish on your website increases their ability to focus on those goals.

Microsites' options for focusing attention make them especially useful for time-sensitive content such as:

Events. Virtual fundraising events and conferences need a place for your users to gather online. Event microsites can include every component of your event from registration and checkout to your event schedule all in the same place. Your microsite can also be designed to reflect your event's specific content. Use guides like this one to brainstorm a wide variety of virtual fundraising and conference ideas, then consider how you would customize microsites for each. For example, your microsite for your online auction would have an item catalogue, whereas your conference would have a list of speaker profiles.

Promotions. Associations aren't the only organizations that use microsites. Many commercial organizations use microsites to launch products. However, your organization can also use microsites to make a sales pitch for new initiatives and campaign-specific merchandise. By creating a microsite solely devoted to explaining the benefits of a project or product, you can quickly educate your supporters on that project or product, driving fundraising efforts.

Campaigns. Crowdfunding, capital, and other non-dues revenue generating campaigns all benefit from having their own microsite. These campaigns are time-sensitive, and will be taken down when they end, but creating a stable microsite for the duration of a campaign allows your supporters to regularly check in and see how things are going. Create a link specifically for your campaign to increase shareability. Visitors can help you increase engagement and direct their friends and family straight to your campaign page.

The focus provided by microsites also allows your association to experiment with unique content. While you should make sure your brand is consistent across all your websites, microsites can help increase your supporter engagement by offering unique layouts, features, and other design elements that draw attention to your organization's work.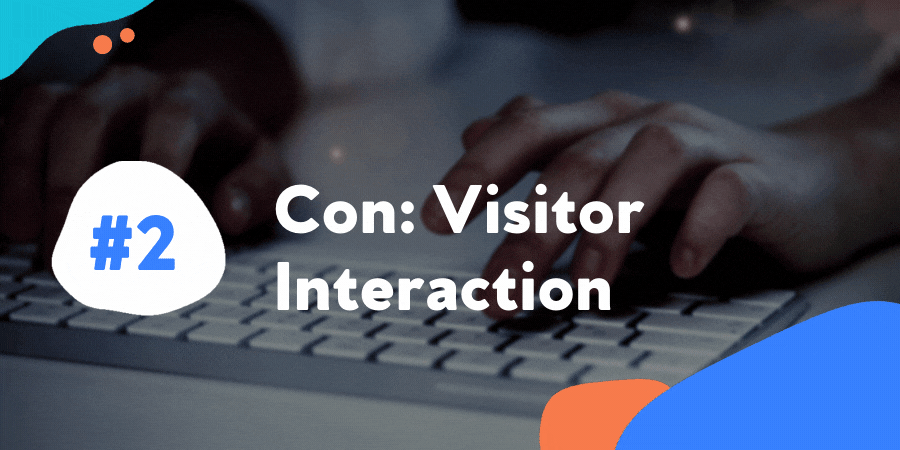 2. Con: Visitors are less likely to interact with content hosted on your main website.
Microsites help your association expand its reach, but it also means that users are interacting with your content and completing priority tasks away from your main website. For instance, if you hold an event on a microsite, some of your supporters may be interested in checking out your website after the event ends, while others may be satisfied with the experience they got from your microsite.

This is where a microsite's intense focus is both a positive and a negative. As you eliminate content unnecessary to the primary topic, you're likely to leave out other important information about your organization such as:

Other ongoing programs and initiatives.
Your organization's history.
Impact reports about previous initiatives.
Stories from members and constituents.
Other ways to interact with your association, including volunteering and subscribing to your newsletter.

You can position your microsite to encourage engagement with content on your core website by directing users there with a call to action or by verbally asking them through video chat at the end of events. Of course, increasing the number of clicks it takes to get to content will always reduce the number of users who do get there in the end, which means microsites may draw traffic away from other aspects of your organization's content.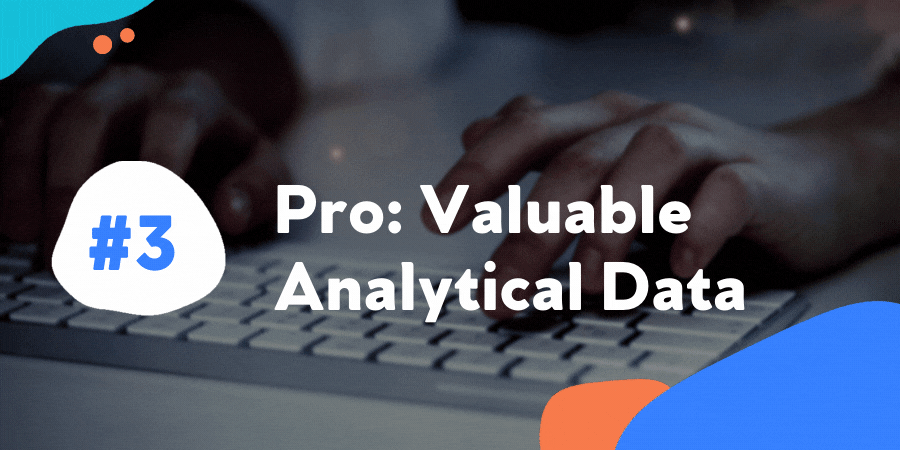 3. Pro: Microsites allow you to collect valuable analytical data.
As mentioned, microsites are highly focused on specific content and audience. With proper tracking and web analytic tools, you can collect data that's highly relevant to various aspects of your association.

For example, for your virtual event microsite, you can collect data during the event registration process that lets you know who is attending, then monitor your supporters' behavior on your microsite. Doing so can help you track:

Conversion rate. Your microsite has more specific goals than your main website, which means it's often easier to identify where users drop off before completing their task. For example, if you want to know how many people donate at the end of your event, you can monitor how many stay through the entire event, listen to your call to action, navigate to your microsite's donation page, and then submit the form. This stripped down process can also help you identify anything that might be causing task abandonment on your main website.

Click-through rate. Once guests register, how many of them click on the link you send out to them? If you're sharing links to your site through multiple platforms (text, email, etc.), you can also see which platforms you are receiving the most traffic from.

Bounce rate. How many of your users only visit a single page on your microsite before leaving? For events, this might be guests deciding they aren't interested in what your event has to offer outside of the activities present on the main page. In this case, you might consider what content or links could be more compelling to visitors.

One of the benefits of microsites is the removal of variables that can impact user experience, allowing you to control for elements present on your website. This helps you more effectively gather clean data. Accudata's guide to data hygiene explains that unclean data "can be introduced at any point while that data is in your system, whether it was incorrectly entered initially or an accidental change was made when updating your records."

With microsites, you're often collecting less data at one time with more restrictions placed on what data can be entered. This allows you to more easily clean and maintain your data as it's submitted, providing a more efficient analysis process.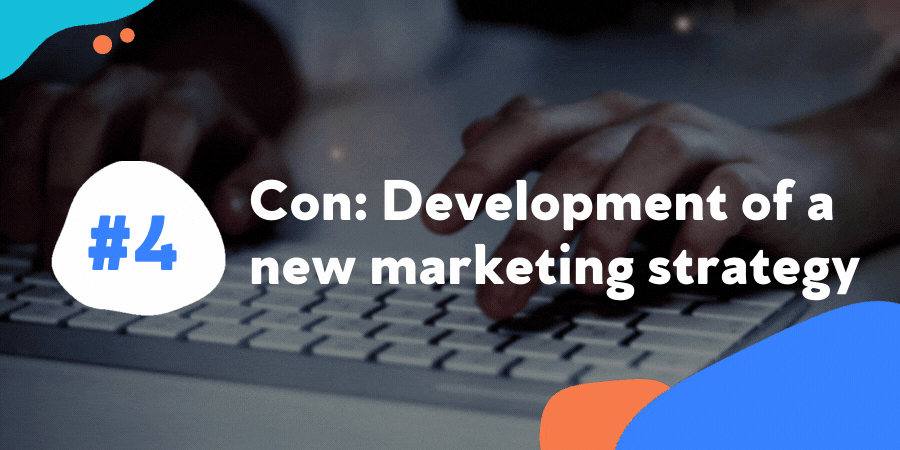 4. Con: Your team will need to develop a new marketing strategy.
Microsites promote different content than your main website, which means your marketing materials will need to adjust its positioning. You don't need to start from scratch each time you use a microsite, but your marketing team will always have a new challenge that they'll need to research and create a plan for.

Here's a comparison of how you would promote a new initiative with a microsite and that same initiative with its content hosted on your website:
Microsite
Distribute new links to your microsite.
Identify the specific segment of your audience that your microsite appeals to.
Develop a version of your organization that fits your brand identity but shows a new side of your organization.
Create additional functionality unique to the microsite.
Hire web consultants to help design or build your microsite.
Main Website
Ensure that all previous links sent in marketing materials will still reach your content or can be redirected to your new content.
Consider targeting specific audience segments, though all supporters will have a chance to view content when visiting your website.
Remember to maintain consistent branding practices.
Add a new page to your website as you would for any other content.

If your organization needs additional help understanding what a microsite would look like for your specific needs, consider reaching out to a web consultant. Cornershop Creative's guide to nonprofit consultants offers a starting point for researching nonprofit and association web design consultants who have years of experience working with microsites, as well as general advice on how to find a consultant.

Your consultation experience will be determined by your expectations up front, so be clear that you want advice on microsites in addition to any other technical improvements you would like advice on.

---
A microsite is a tool, and, like any tool, there is a right and a wrong time to use it. While microsites have many potential benefits, your association might be in a position where any positives are negligible. For example, new organizations who are still building their websites will want to gather as much content as they can to increase the quality of content on their main websites.

Before investing in the development of a microsite, take inventory of your association's current needs, and reach out to a consultant if you have any questions about what exactly a microsite would help you accomplish.
---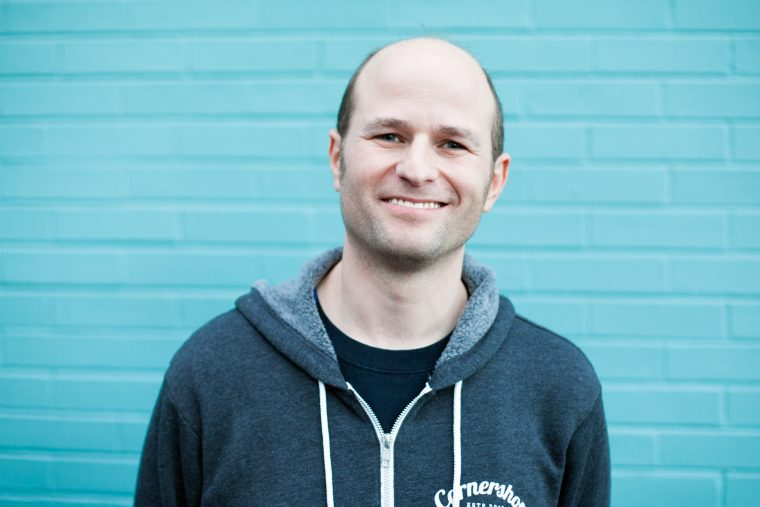 Author: Ira Horowitz
With 15 years' experience, Ira is an expert in nonprofit online communications and online fundraising. His work has resulted in increased funds and resounding supporter engagement for hundreds of organizations.
Ira oversees our project management team and works with clients to provide our clients with the best possible final product. He also manages all of our strategic engagements and helps guide nonprofits to determine their long-term strategy goals for online communications.
Sign up for our newsletter