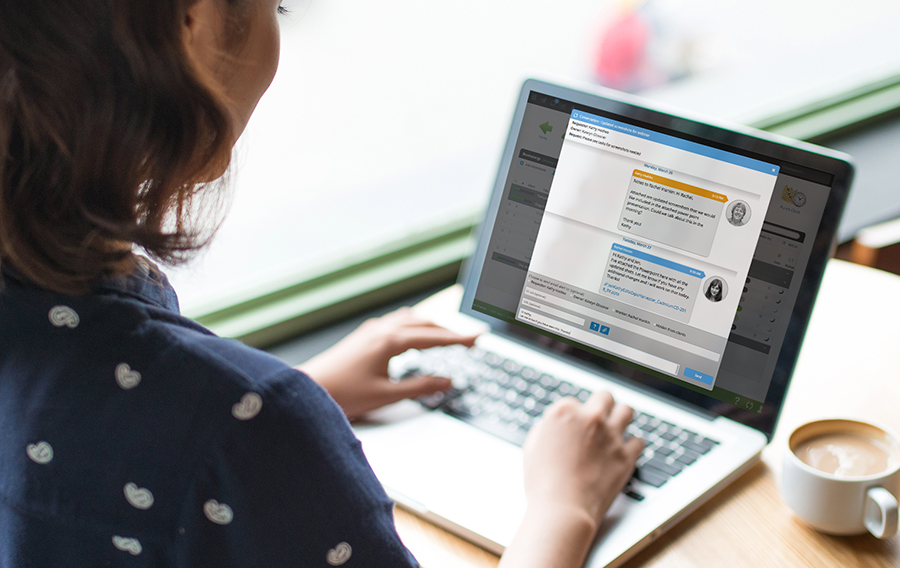 4 Project Management Tools to Help You Organize Your Event To-Do List
This article was written by CadmiumCD Contributor, Pamela Shigeoka.
If you're anything like me, you have to do lists scattered everywhere. Keeping organized when you have a lot of ducks in a row can be complicated, or it can be easy if you have an app that works for you. There are a lot of to do list and organizer apps on the market right now. Here are five to try to help you keep your event planning organized and on task.

Trello
Trello is my current favorite task manager. I love its customizability, and the features available to free users are extensive and useful.
Trello lets you create boards, and within those boards, you can create cards. That sounds awfully vague, but the flexibility of the system makes this app really useful for me. It's easy to create a board for a particular event and then populate that board with cards for all the types of tasks you need to do, such as marketing tasks, exhibitor lists, and so on. Trello lets you upload attachments, create checklists, add labels and deadlines, and add comments to each task. And you can give other users access to your boards and assign tasks, so it's easy to collaborate with your team.
Trello is available on the web, on iOS and Android, and for MacOS and Windows.

Todoist
Todoist also allows for collaborative task management, but its design is much simpler than Trello's and touts itself as distraction-free. If you prefer fewer background images and more minimalist lists, Todoist is a good option.
It's easy to create projects and separate task lists for each project. You can even dig deeper and create sub-projects and sub-tasks for your more complicated items. You can add other users to your list, get notifications when important changes are made, and add different levels of importance with color-coded priority levels. The free version of Todoist also lets you visualize your productivity, giving you a unique way to see what you've accomplished.
Todoist is available on the web, on iOS and Android, and for MacOS and Windows.

Asana
While Trello and Todoist work just as well for personal task management as for business needs, Asana is designed for collaboration.
The free version of Asana is quite basic, but the features in the Premium and Enterprise versions can be well worth the cost. For free, you can create unlimited tasks, projects, and conversations, but you are limited to basic dashboards and search and can have only 15 team members. If you're planning for a small event, this can definitely be enough.
Asana is available on the web, on iOS, and Android.

Boomerangs
If you use myCadmium to manage your events, you already have access to a handy task manager: Boomerangs.
The Boomerang System is fully integrated into CadmiumCD's event management software and allows users to communicate and assign tasks quickly and effectively. Each Boomerang is customizable to fit your needs. And every Boomerang sent is saved in your myCadmium database so you can see what you've sent, what you've received, and whether or not that task has been completed. Boomerang also has a built-in messaging tool for instant communication about tasks.
You can read more about Boomerang on our blog. If you aren't a CadmiumCD client already and are interested in learning more about Boomerang and the rest of our products, contact us to schedule a demo.
About Pamela
I am a freelance writer who enjoys dipping my toes into a wide variety of writing subjects. I have an M.A. in English but found that teaching wasn't for me, so I'm applying my training to writing instead. I've been blogging for ten years and have written everything from book reviews to pop culture essays to business topics. In my spare time, I enjoy writing fiction, playing games, and learning new crafts. I live in Corvallis, Oregon, with my husband, daughter, and dog.