9 Enhancements To CadmiumCD's Platform in 2017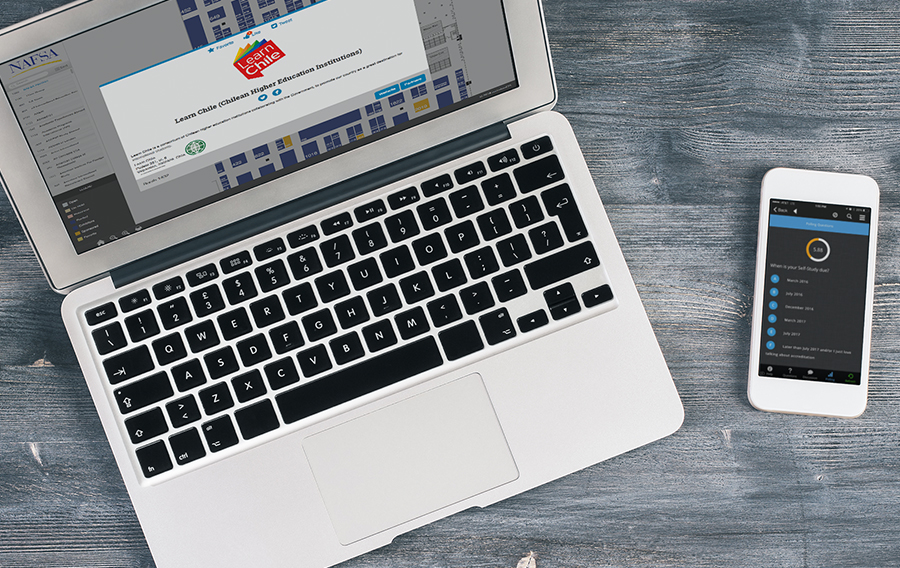 This article was written by CadmiumCD Contributor, Pamela Shigeoka.
CadmiumCD is constantly enhancing and improving their products and technology based on what our clients need for their conferences. Adaptability is key to creating the best experience for show runners, and we listen carefully to what our clients want. In the first half of 2017, we have responded to over 2,500 client development requests. Here's an overview of the changes we've made so far this year.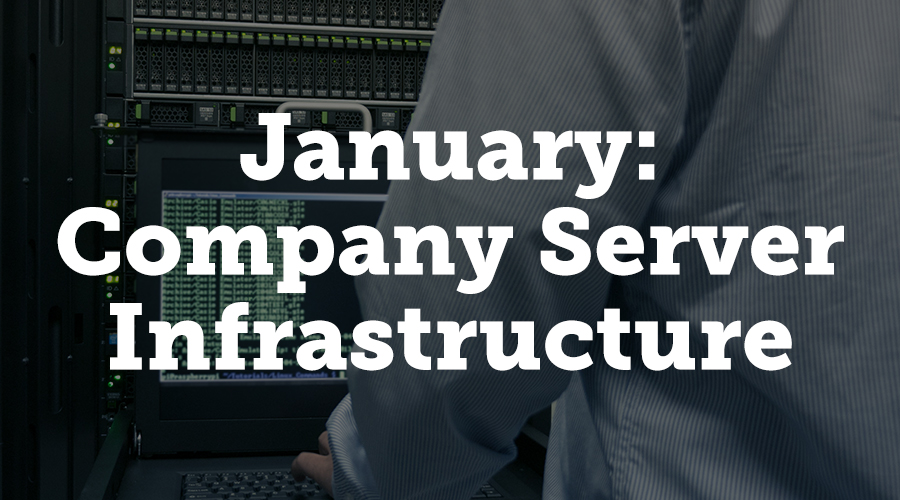 Server Infrastructure
In January, we made a large upgrade to our Rackspace hosted server infrastructure. Not only did we upgrade to enterprise class infrastructure, we also increased our reliance on cloud storage for multimedia files like speaker photos, audio, and PDF files for presentation slides and handouts. These files are now stored at multiple locations around the world, so not only can we host files at a server location near a particular event, we can also pull files from multiple locations if there's a high server load.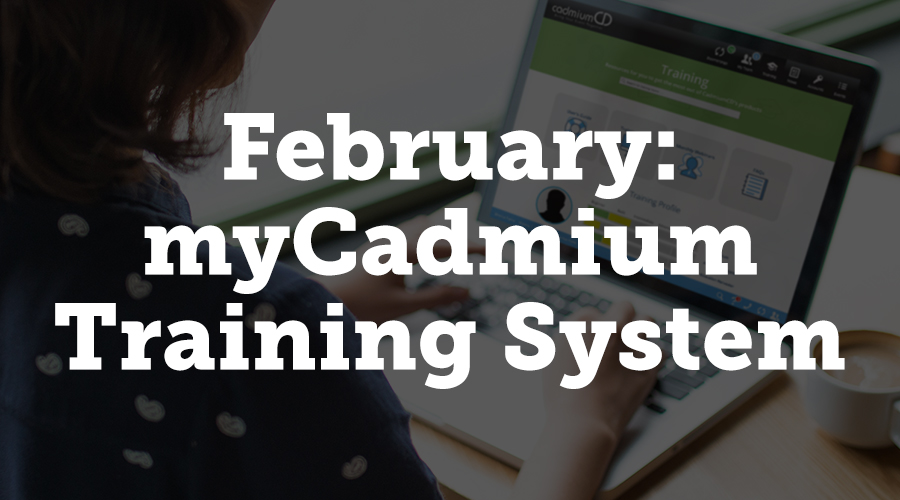 myCadmium Training System
Accessible from the myCadmium dashboard, the training system includes user guides, training videos, monthly webinars, and a glossary related to CadmiumCD products. When you engage with the training system, which you can do by watching videos for different products or reading help tips, you earn training points for each of those products. The training system gives us a sense of how well you know the products so we can help you gain expertise in the technology that you're using for your event. You can level up for each product, which gives you a visual sense of accomplishment for working with our products. We've recently added a lot of training videos from CadCon in August, and watching those will let you earn training points.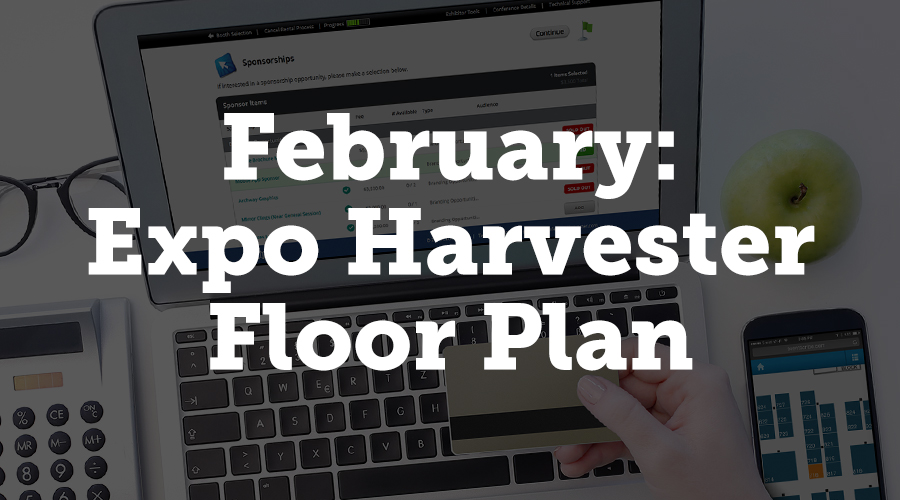 New Features Added to Expo Harvester Floor Plan System
The new features in our Expo Harvester floor plan system make it so much easier to manage expo floor space. The system now lets you add, swap, combine, and delete booths quickly; tag specialty booths, such as endcaps, with a click; and see how much floor space you've sold and how much is still open in a visually appealing pie chart. If you're using the Pro version of the Expo Harvester, this is a must-have because as you're running booths through the Harvester, you need to be able to handle any changes to your booth layout as they happen.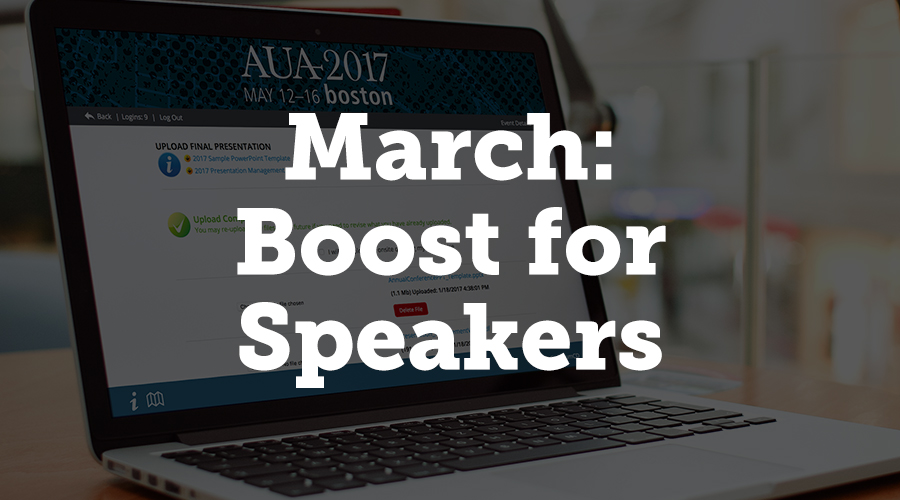 Boost for Speakers
Boost is an add on feature in the EventScribe mobile app that creates an augmented experience above and beyond what an attendee would normally expect from an event mobile app. In March, we expanded Boost specifically for speakers, allowing event managers to tag specific users as speakers. The WVC Annual Conference took advantage of Boost for Speakers by giving users tagged as speakers access to special information in the mobile app. They were able to click a tab that brought them to all of the information they needed as a speaker, such as the Ready Room location and hours, information about their sessions, and even questions submitted by attendees before, during, and after their sessions. They could also use Boost to create polls during the conference.
Boost also helps make it easier for speakers to log in at the event. When the speaker goes to the Speaker Ready Room, they could use the mobile app to scan a QR code on a laptop. Simply scanning that code logged them in without needing to enter a username or password.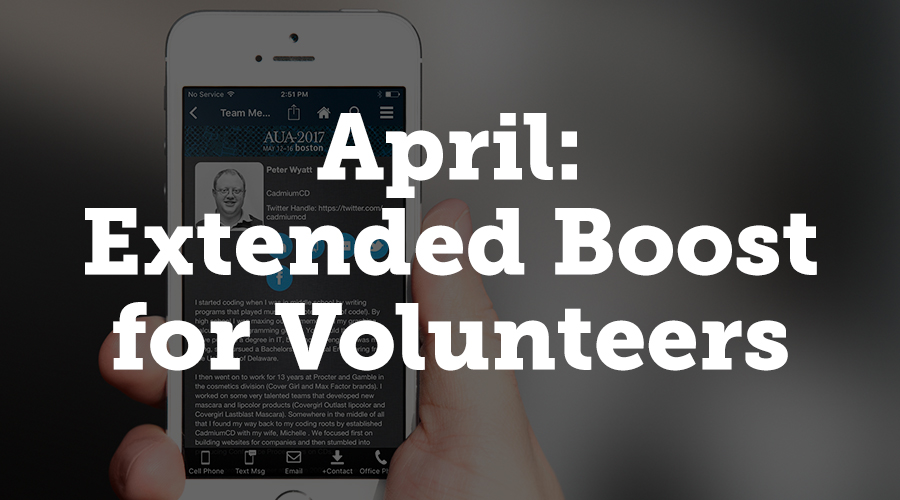 Extended Boost for Volunteers
We further enhanced Boost to create special functions for event volunteers. Through the mobile app, volunteers can log the number of attendees at the beginning and end of a session as well as make notes about the session itself. Whatever they submit from the app is automatically added to the Conference Harvester and is immediately available in a report that shows all volunteer-entered data. This is a far better system than paper notes. Boost allows you to consolidate all session information from volunteers into one central location that can be used live by conference staff.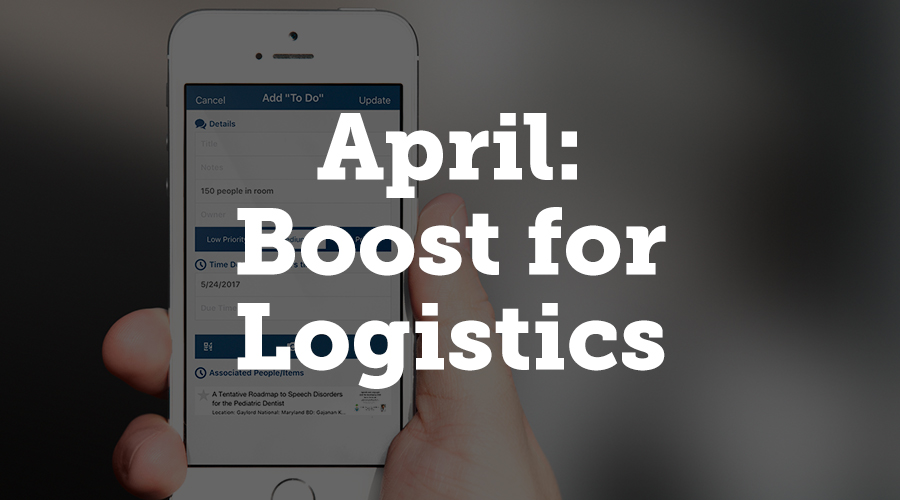 Boost for Logistics
April saw another expansion for Boost: meeting planners could log into the mobile app and go directly to logistics for each presentation. This makes keeping track of logistics extremely accessible, negating the need to walk around the conference space with tear sheets for each presentation. All of that information is right at the meeting planner's fingertips in the EventScribe mobile app.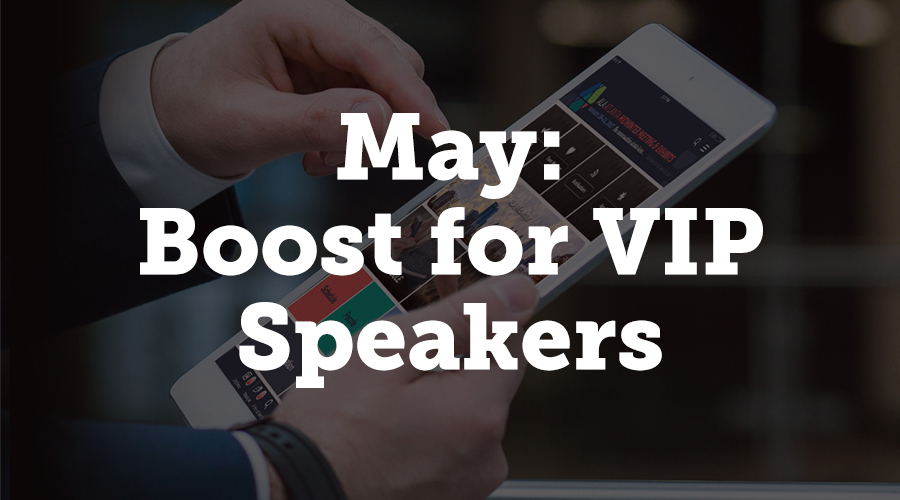 Boost for VIP Speakers
The AUA Annual Meeting used another modification to Boost this past May, which allowed them to tag specific users as VIP speakers. When one of those speakers logged in at the Speaker Ready Room, the workers there would be able to immediately see that they are a VIP speaker. Certain information on the speaker profile would show up in yellow, such as their name and a note about their VIP status and requests for their sessions. Since the information is easily seen, Speaker Ready Room workers would know that they're dealing with a VIP and can adapt to that speaker's particular needs. This information is managed in the Harvester, syncs automatically with the mobile app, and can only be seen by users tagged as an AV Tech or a Meeting Planner.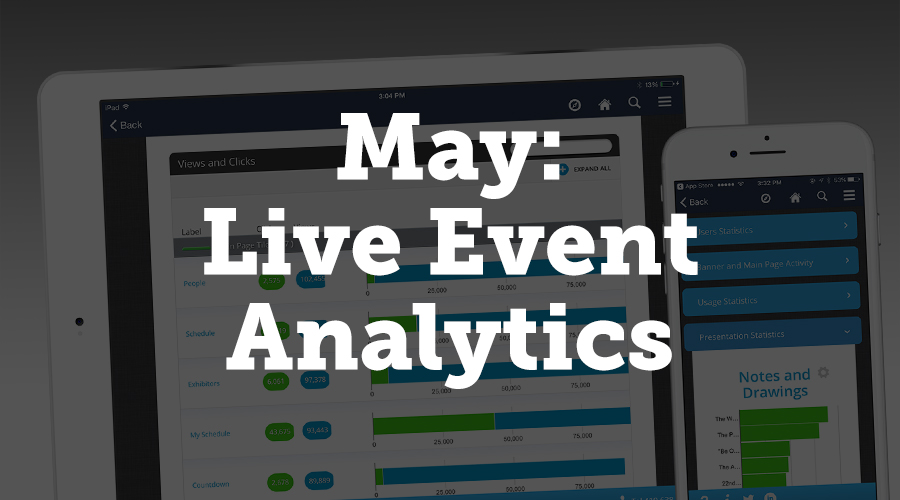 Live Analytics
We introduced live analytics at the AUA Annual Meeting, displayed on a large screen in the conference's behind the scenes space. Our live analytics show how MyCadmium products were being used before, during, and after the event. Information such as views on presentation profiles, number of speaker uploads per day, number of mobile app installations per day are continually updated and displayed. There is also a heat map of the exhibit hall, where the darkness of color corresponds to activity in mobile app and itinerary planner for each booth. Live analytics also includes a world map with the color of each country corresponding to the number of attendees from that country. There is a live twitter feed at the bottom, displaying tweets related to the conference. Live analytics are part of the Harvester Digital Signs platform.
myCadmium Omni Search
In June, we introduced Omni Search, which makes managing data so much easier for our clients. You can search for keywords across all the products you're using. Linked on the blue footer on all myCadmium pages, Omni Search allows you to quickly search for a word within many categories, such as authors, submissions, and abstracts. If you have many scorecards, you can quickly find a particular entry for a particular event without having to separately search each scorecard.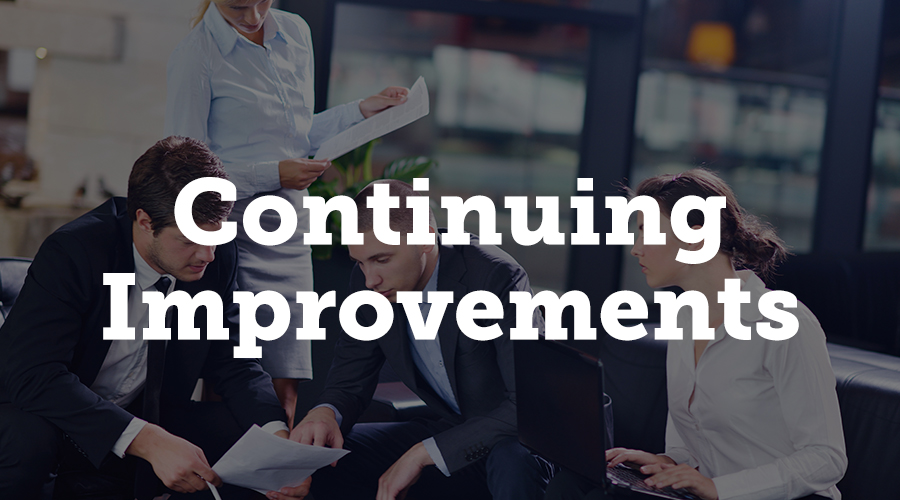 Continuing Improvements
At CadmiumCD, we are continually taking note of what our clients want and need and what would make their experience better when using our products. We plan to keep improving the myCadmium platform throughout the rest of 2017 and welcome your suggestions for what would make your event run more smoothly!
About Pamela
I am a freelance writer who enjoys dipping my toes into a wide variety of writing subjects. I have an M.A. in English but found that teaching wasn't for me, so I'm applying my training to writing instead. I've been blogging for ten years and have written everything from book reviews to pop culture essays to business topics. In my spare time, I enjoy writing fiction, playing games, and learning new crafts. I live in Corvallis, Oregon, with my husband, daughter, and dog.
Sign up for our newsletter