This Virtual Medical Convention Didn't Skimp on Production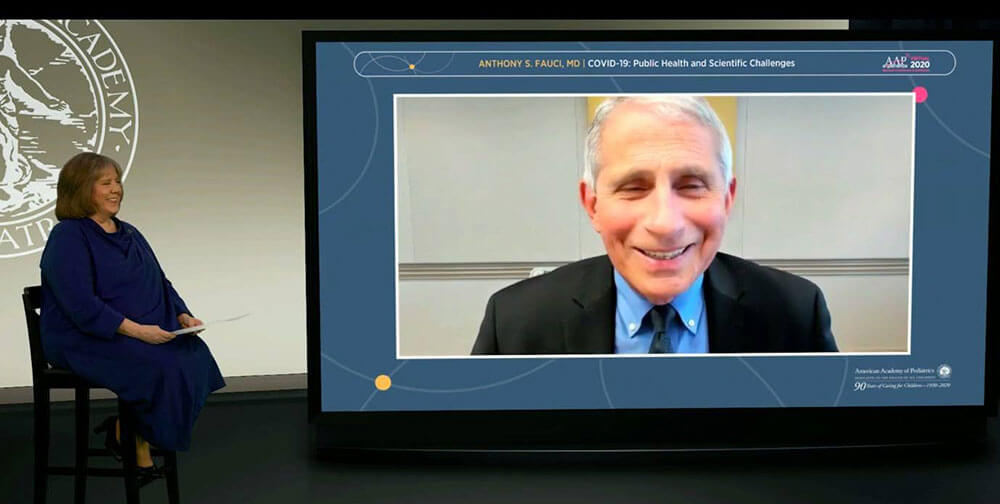 The American Academy of Pediatrics' annual in-person National Conference and Exhibition puts on a show each year, mixing entertainment with content and bringing "emotion to science." How did they accomplish that with their 2020 all-virtual event?
When moving their events online, many organizers focus much of their time on choosing the right platform. That's important, said Cindy Airhart, CAE, senior director, meetings and travel, American Academy of Pediatrics (AAP), but equally important is setting a high bar for the event's production values.
Convene Zoom chatted with Airhart and Joe Faulder, director of creative and strategy at Projection, AAP's longtime AV and production partner for its 2020 Virtual National Conference & Exhibition, to learn how they — along with Jared Cohen, AAP's director of national conference and exhibition, whom Airhart credits as being the event's main architect — made production a priority when designing AAP's first-ever digital event, Oct. 2-5.
Here are a few tips from Airhart and Faulder to make your own virtual event a success:
Consider all factors when pricing registration.
The right moderators make all the difference.
Minimize your live presentations but allow for interaction.
Place a high value on production.
Open big.
Self-paced learning is beneficial.
You have to incentivize people to go to the exhibit hall.
Make an emotional connection.
Add transition elements.
Not everything from the live event needs to be included in a digital version.
To get all the insights from Faulder and Airhart and see how AAP made their first-ever all-virtual event a big success, read the full case study over at Convene.
Sign up for our newsletter