CME Is Effective If You Keep These 3 Aspects in Mind
Jul 26, 2022 Read Time: 3 min
by Cadmium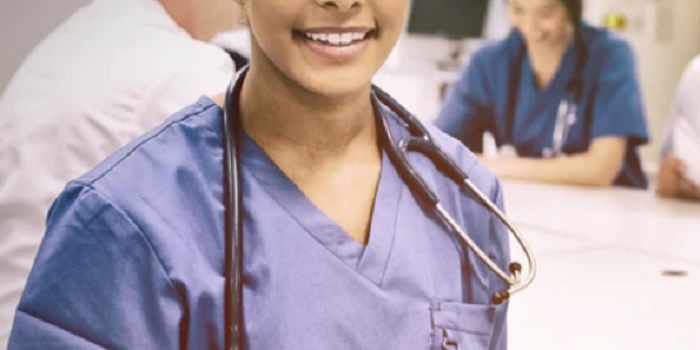 As a CME provider, you must recognize your learners' needs. It is also crucial to understand their learning styles by designing and delivering highly effective CME programs that will immediately impact their learning behaviors. Pay attention to those behaviors to see if they prefer reading text, listening to audio, viewing graphics and/or videos, or doing any combination of the three.
In this post, we highlight three aspects of effective CME that strongly correlate with your CME success.
1. Not All Learners Are Created Equal
One aspect of effective CME is understanding learning styles. Your CME learners will have various learning styles: visual, auditory, kinesthetic (tactile), reading/writing, or any combination of these.
As you develop your CME courses, take a moment to visualize your learners. Not everyone is suited to lecture-based, note-taking situations. Many may do well reading text-only materials. Some may be successful in listening to their learning materials, while others find that visually-based content works best for them. Still others may find any combinations of learning styles to be helpful. Let's look at these more closely.
Text-based learning
Text-based learning is often the most commonly recognized learning style. Learners are drawn to journal articles and books as their preferred learning method. You can provide your CME as a case-based activity that can be completed at any time. Assessments can be done via multiple-choice questions. They can read and reread your CME content as often as they need to in order to absorb it.
Visual learning
Many people learn best via visual methods, such as videos, presentations, visuals, diagrams, graphs, and charts. Consider using lectures or webinars using these elements. You can convert them into video-streaming formats that your learners can view from anywhere and at any time. Using the live video-streaming format can also be adapted to events such as conferences, seminars, and other meetings.
Auditory learning
Auditory learners retain information when their information is obtained via sound or speech rather than by reading journals. For learners who prefer listening to their CME content, they may find recorded lectures or podcasts to be valuable options. This also enables them to listen to their CME content at times that are convenient for them.
2. Learners Must Be Understood
In addition to having a strong knowledge of your healthcare professionals' learning needs and styles, you must also understand them. Among the aspects of effective CME is designing and delivering programs that are highly accessible to learners and have an immediate and significant effect on their behavior.
What should you look for when designing your CME courses in terms of understanding your learners? Consider the following elements:
Use simple, consistent navigation that includes a table of contents.
Control links using keyboard-only navigation.
Write concise text for every link, with no use of the "Click here."
Provide written descriptions of graphics.
Use captioned videos and transcribed audio clips.
Use readable text that matches your content and assessment.
Simply put, you are improving CME effectiveness and impact with education that is highly engaging and interactive. You can provide content in the forms of video and audio, with a carefully added amount of text.
3. New Technology Can Help Your CME Effectiveness
Learners have diverse educational requirements, so an LMS becomes a vital component of any successful CME program. Older LMS can be challenging for CME learners because they often fail to provide learners with a seamless experience. If you are using an older or generic LMS, you may have to purchase or develop additional components. You will see increased costs, and you may also lose learners who are frustrated with that particular LMS's shortcomings.
Having a full-featured healthcare LMS with easy integration of the necessary tools that meet learners' needs is critical. Your learners have diverse educational requirements, so such an LMS becomes a vital component of any successful CME program.
A web-based LMS platform like EthosCE can provide your CME organization with ways to address your learners' specific learning styles and needs through the use of interactive formats, such as videos, audio, and enduring materials. EthosCE provides:
Third-party video integration from websites such as YouTube
Self-hosted video in assessments and activities
Audio directives and podcasts
Live-streaming from offline events, such as seminars, annual meetings, and others
Access to interactive webinars
Access to easily produced enduring materials
Downloadable materials within activities
Instant feedback before, during, and after learner assessments so you can evaluate learning outcomes
EthosCE supplies the technology for conferences, meetings, events, and other activities. It should provide CME content creation and delivery tools to learners and make it simple for them to take their courses. Whether through audio, video, or text, learners should be able to access CME content at any time.
EthosCE Can Help Address Your CME Effectiveness as It Pertains to Your Learners
Having effective CME means having an understanding of your learners, their needs, and learning styles. It also means using a complete LMS such as EthosCE that can aid in their CME education, incorporating text, audio, and video formats in order to make their CME successful.
At EthosCE, we understand the challenges of staying up to date and compliant with ACCME changes. We know how critical it is to get things done right the first time when it comes to team-based education and success.

To learn how EthosCE can enhance the continuing education of your healthcare teams, schedule a free 1-on-1 demo with one of our specialists today!
Sign up for our newsletter