Improve Attendee Event Experience with Tech: A Short Guide
Jun 18, 2020 Read Time: 6 min
by Cadmium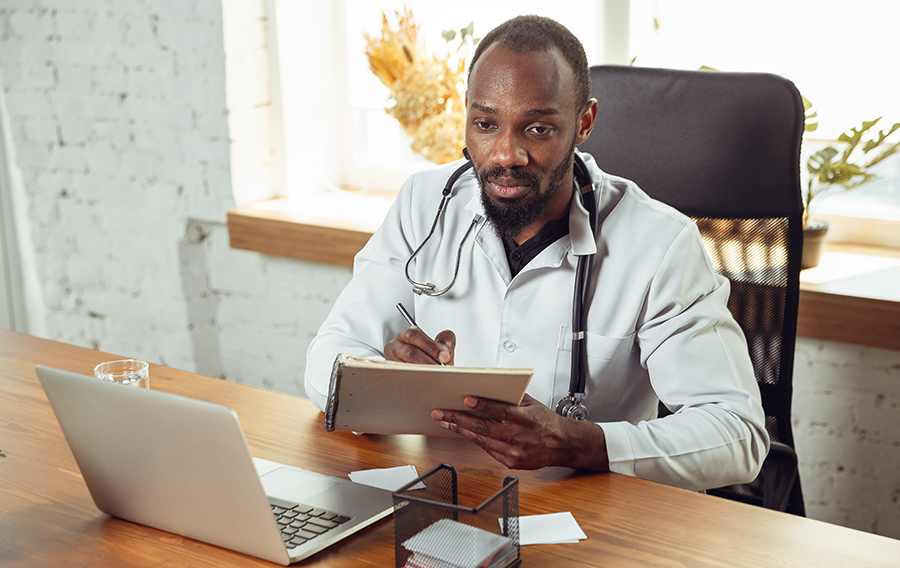 Written by Jean Morgan, Marketing at Charity Engine
Attendee experience is key to help your organization ensure a successful event. These 5 tips will help you leverage your technology to boost this experience.
Improve Attendee Event Experience with Tech: A Short Guide
Events are key resources organizations use to engage supporters and interested members. Effective planning requires your organization to leverage all of your resources to the best of your ability.
Ensuring supporters stay engaged is a difficult task to tackle. In order to make sure your organization's event attendees have a good experience, you'll need to use software to collect data and use that data effectively. This all comes back to your use of technology.
That's why we've created this guide. We'll walk through the different strategies your organization can implement to leverage your tech and improve your event attendee experience. Consider these strategies:
Use your past event metrics to decide what type of event will be most effective.

Reach into supporter profiles to personalize marketing strategies.

Ease the registration process for your event attendees.

Make participation in event activities easy for attendees.

Ensure easy reporting for the continued success of future events.
The first step in implementing these strategies is ensuring your organization has access to the best event software solutions. Pay close attention to those we mention throughout the article.
You can also check out resources like CharityEngine's list of top nonprofit event software to find new solutions that can help your organization. Look for similar referrals for your organization's vertical, for instance, Capterra provides extensive reviews and comparisons.
Ready to learn more about event engagement strategies? Let's dive in.

1. Use your past event metrics to decide what type of event will be most effective.
Some of the most effective data your organization can collect to best engage your supporters comes from your past events. If you know what types of events your supporters have enjoyed in the past, you'll know what types of events to host in the future.
For instance, if you search through your CRM for attendee feedback from previous events, you can find the type that appealed to the largest audience.
You may find information such as:
Mid-tier to major donors or supporters often prefer high-end events such as auctions and galas.

Association members and education-focused organizations often find the vast majority of their supporters are most excited by conferences.

Newly acquired supporters prefer more family-accessible events such as walk-a-thons.

Community events like concerts and 5ks are best for acquiring new supporters.
This type of information can be found in your organization's CRM. If you're unable to access this data in your database, this might be an indication that your organization has outgrown your current solution and it's time to invest in a new one. This guide can help you find the best software to fit your needs.
When it comes to events, you want to make sure you're planning the right type from the beginning. By simply picking the most enticing event for your supporters, your organization can drastically boost attendance and engagement.

2. Reach into supporter profiles to personalize marketing strategies.
In addition to choosing the best event, you need to make sure you're marketing that event to appeal to your attendees right off the bat.
Event marketing requires your organization to reach out to your supporters with the message that's most relevant to individuals. This requires a certain amount of knowledge about your supporters and members to best understand what will be the most relevant.
Your organization's CRM is the obvious place to start learning about the individual qualities of your supporters.
Then, you can segment these individuals into groups depending on some key qualities that makes certain groups similar to one another. For instance, you might segment event attendees by:
Registrants attending their first event hosted by your organization.

In this case, your organization might extend a message of welcome and provide additional opportunities with which these attendees can get involved.

Attendees who have donated to your organization.

If you're hosting a fundraising event, this segment can provide insight into who might

have a higher affinity to give

. After all, those who have donated once are much more likely to do so again than your average supporter.

Feedback from previous events.

If your supporters have provided positive feedback, explain to them how this upcoming event will provide similar experiences to the ones they've enjoyed before. If they've provided negative feedback, explain how this event will be different.
By personalizing your event's marketing strategies, you'll engage your supporters from the minute they hear about your event. Marketing materials are designed to get your supporters excited about their participation with your organization.
Plus, it provides a messaging platform for you to tell them about all of the different opportunities they can take advantage of during the event. For instance, you may tell conference attendees about the different speakers and tables they can engage with so that they can take full advantage of the opportunities before them.

3. Ease the registration process for your event attendees.
From the minute your attendees hear about your event until the time they walk into the venue, they should have a positive experience with your organization. So what engagement opportunity lies on the timeline between your marketing initiatives and the day of the event? Registration.
Facilitating and simplifying the registration process is a key part of a positive event experience. Think about it: if your supporter doesn't have a good experience registering for your event, it puts a bad taste in their mouth about the entire event. When they walk into the event on the day of, they'll walk in with a bad attitude.
Rather, make sure they walk in excited about the prospect of participating in everything your event has to offer. When you're considering event registration, ease the process with:
An easily navigable event website.

Make sure it's easy to both find information about the event and to navigate to the registration page. Include button links from other pages or a navigation bar indicating where supporters can learn about upcoming opportunities.

Limited registration fields.

Don't ask for more information from your supporter than is necessary. Allow them to quickly and easily register, providing less time for them to abandon the page. The goal is to make them think: "Wow, that's it? That was easy!"

Reminder emails.

If a supporter gets part-way through their registration, then abandons the page, it's important to remind them to come back and finish the process. Set up automated emails to do just that.
Though event registration occurs before the actual event itself, it is still the first engagement opportunity supporters can participate in an activity related to the event. They must actively register in order to attend.
While it may not make the experience, it could break it if your registration is difficult. Therefore, make sure the event registration process is as smooth as possible for each and every supporter.
4. Make participation in event activities easy for attendees.
Once your supporters arrive at your event, you can use technology to make sure the activities available at the event are easy to participate in.
Consider the following examples of the ways your supporters can engage with your event using technology:
Event apps.

Creating an event app can be incredibly helpful for events such as conferences and tradeshows. Attendees can use the app to see what type of opportunities are available, where to find them, etc.

Mobile bidding.

Auctions are a great fundraising event. But you also want to make sure your supporters are engaged with one another in addition to the auction. Mobile bidding allows bidding from supporters' phones in order to not break conversations.

Competition results.

Competitive events such as 5Ks, can bring people together as a team to build a community. Use running chips, scoreboards, and your event's website to actively track and communicate the results from these types of competitions.
Technology can help your supporters get the most out of events. It provides more context about where to be at what time for certain activities. Plus, it automates other aspects of the event in order to allow for more conversation and facilitate a more communal environment.
If your nonprofit is considering investing in new tech for your upcoming event, you'll want to make sure that attendees aren't the only ones maximizing the use of event tech. In order for them to get the most out of technology, you also need to maximize its use.
DNL OmniMedia offers a digital strategy step-by-step guide to help organizations create a smart approach for using their tech tools to the fullest potential.

5. Ensure easy reporting for the continued success of future events.
One key feature of effective event software is that you can compile custom reports about the metrics that matter most to your organization. Collecting data now can help you ensure future events are just as or more engaging than current ones.
With effective reporting, you can measure the success of the different strategies you've implemented to improve the attendee experience. Then, you can use these metrics in the future. They can help you decide how to better plan other events and include the most successful strategies.
In order to ensure easy reporting, your nonprofit should:
Look for tech integrations.

Integrations make it easy to streamline the transfer of information from one solution to the next. This saves time and cuts down on human error that occurs with manual data transfer.

Consider long-term metrics.

While it can be tempting to only pull reports using metrics most important to your organization's short term goals, also consider the long-term. This provides context for future events, no matter your future priorities.

Prepare for comparisons.

Generate reports with side-by-side comparisons in mind. For future events, you'll want a direct comparison with the metrics from your current event. Report consistency ensures easy comparison of apples to apples rather than apples to oranges.
When you pull reports, you want them to come from the central hub of data stored by your organization. This is why having a comprehensive supporter database is so important for all types of organizations. Whether those supporters are customers, donors, volunteers, or members, storing their information is vital for collecting information about the event itself.
Compile information such as marketing metrics, registration rates, and survey results to give your organization a comprehensive view of the event's successes and shortcomings.
Technology has a huge impact on how your organization plans and executes your event. It also has a huge impact on the engagement and experience of your attendees. Maximize your use of the right technology to help everyone enjoy the event that much more.
Sign up for our newsletter