How to Choose the Best Video Platform for Education
Mar 17, 2022 Read Time: 3 min
by Cadmium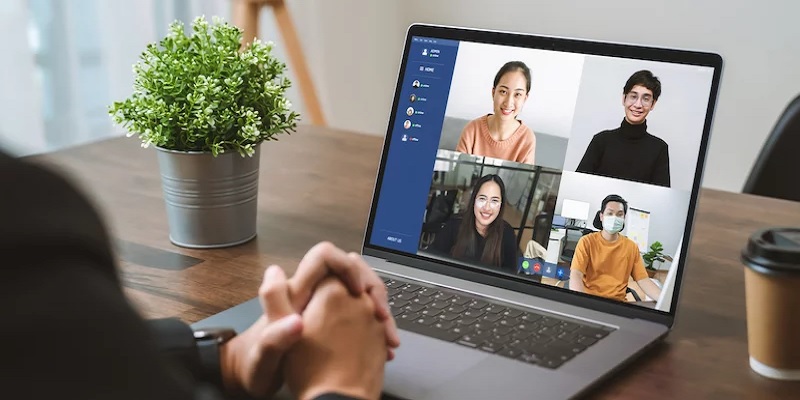 It's no wonder that digital learning is one of the most sought-after activities in the world. "How to" searches are growing 70% a year on YouTube, proving that educational video content is more in-demand than ever. For this reason, having an excellent video platform is key to remaining relevant in the twenty-first century.
Video platforms can either make or break your organization's educational goals. Low-quality platforms can prevent you from reaching yearly benchmarks, while mediocre software lacks the features that you need to make a discernible difference in your outcomes. In other words, choosing wisely is crucial—in more ways than one.
In this article, we evaluate what educational video platforms actually are and determine the best video platform for education according to its features, goals, and integrations.
Understanding educational video platforms
Video platforms for education are websites or software designed to host recorded educational material. This can take on various formats and functions and be used in almost any department. When it comes to strictly educational materials, users can often expect to host:
Lectures
How-to's
Lessons
Homework
Student responses
Video platforms for education were ultimately designed to assist schools, colleges, and universities in daily lecture activities. By creating a long-term strategy for online education, institutions can generate better learning objectives using digital learning tools (primarily video).
There are several benefits of using a video platform for education, including:
Ongoing student engagement and interest
Continuous access to less-traditional students
Slow migration to the flipped classroom model
Harnessing the power of a video platform for education will allow your organization to do more with less. With stored recorded lectures and hosted video in the cloud, students and teachers alike can reap the rewards of long-term access.
Ten ways to choose the best video platform for education
Before you invest funds into a video hosting platform, ensure that it offers everything that you need to reach your educational goals
1. Great UX and UI
It doesn't matter if you've found the best video platform for education in terms of features—if it's not designed well, it might be unusable for your team. Ensure that your video platform is easy to understand and navigate for visitors of all backgrounds.
2. Ease of use
Instead of looking for the most comprehensive video platform, review what your organization actually needs. If you only need hosted videos with limited sharing abilities, focus on procuring a license that's simple to understand and easy to implement with your current tech.
3. Offered features
The best video platform for education will include future-focused features. Every element should offer a benefit to your daily objectives, streamlining the video production process.
4. Security options
Data storage and protection are crucial for educational institutions, which often store sensitive material on their own networks. Ensure that your video platform offers full data protection in line with FERPA requirements.
5. Learning platform integration
Implement video into a recurring curriculum using LMS or CMS integrations. The more integrated your video hosting platform is with other educational programs, the better things will be for students and teachers.
6. Easy analytics software
It's crucial to understand the effectiveness of your video hosting platform. In-suite analytics software should be easy to understand and should provide comprehensive reporting on usage and performance.
7. Continued help desk support
Ensure long-term access to skilled experts in the field, including help desk professionals and IT pros. Video platforms for education should always have a point of contact for additional support.
8. Customization opportunities
Be sure your platform can be personalized to specific needs. Continuous developer support is a must-have for any video solution.
9. Accessibility features
Appropriate video hosting platforms should be accessible to users of all abilities, no matter their background. Closed captions and navigational support should always be included in your solution.
10. Free trial
Testing is essential to understanding how engaging your video platform will be. Many providers offer a free trial, enabling you to test both its features and its user interface.
Why Warpwire is the best video platform for education
Offering all these features and many more, Warpwire is an industry leader in the educational video industry. It has partnered with dozens of platforms, services, and systems over the past few years, seeking ways of taking the user experience to the next level. Designed with a suite of data analytics in mind, Warpwire is fully outfitted to meet a variety of needs, learners, and educational institutions.
Warpwire's video platform provides analytics to help you track media assets, media libraries, and system-wide usage. Designed to explore engagement, Warpwire's reports provide deep insight into how your institution interacts with media.

To see how we can help you better leverage your video content, get in touch with us today!
Sign up for our newsletter