Conference Management Software: 6 Features You Can't Ignore
Jan 29, 2020 Read Time: 5 min
by Cadmium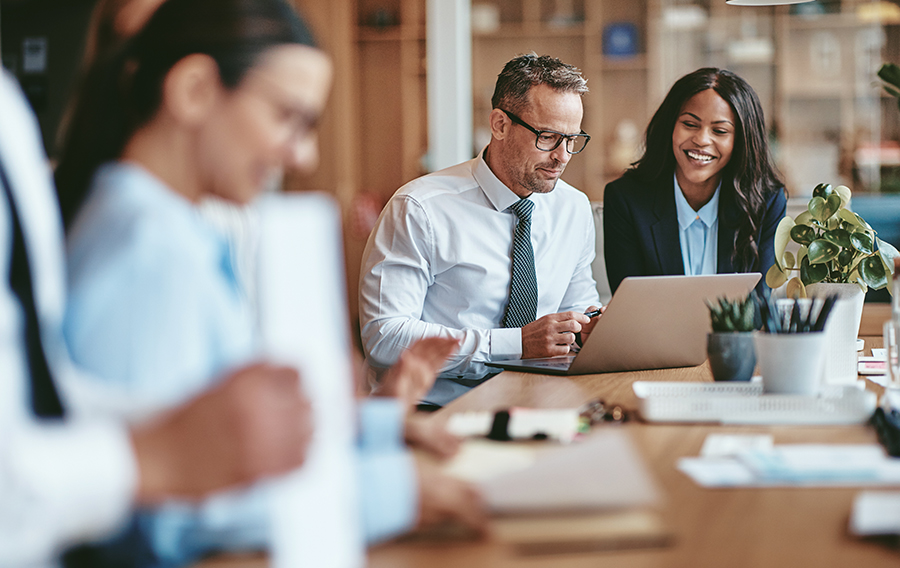 Written by Asaf Darash, CEO and Founder of Regpack
Planning a conference requires tracking several moving parts. Explore conference management software and the top features that can help you with this.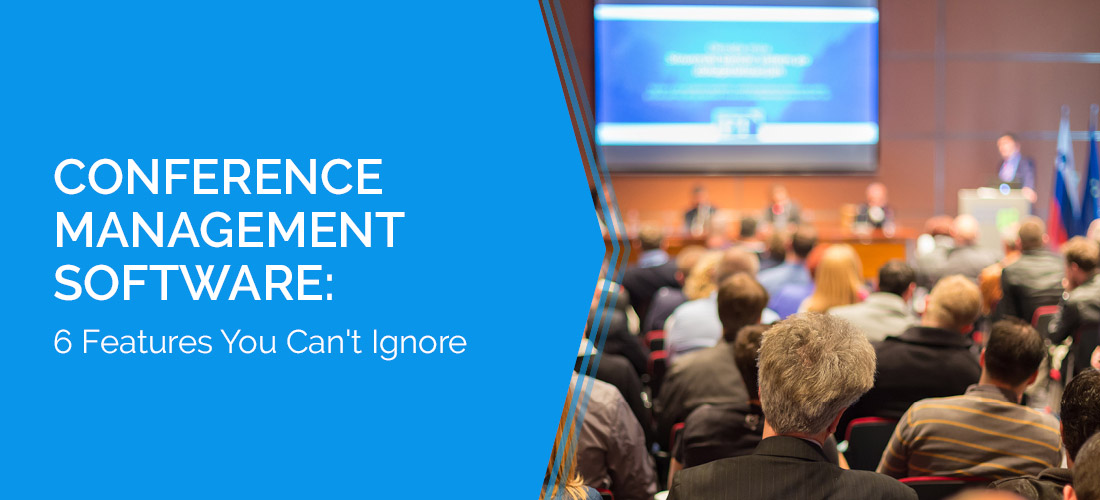 Conference Management Software: 6 Features You Can't Ignore
When you're planning a substantially sized annual conference, there are many moving parts you need to keep track of, such as vendors, registrants, speakers, the venue, and more. It can seem like a lot to keep together. However, with a robust conference management platform, you'll be able to manage everything on your plate.
Delegating your responsibilities is one of the top strategies you can use for event management, but you need a central system to track all of this progress in one place. With that central system comes some features that you can't ignore. In this article, we'll cover those exact features:
Effective Communication

Integrated Registration Forms

Integrated Payment Solutions

Group Registration

Robust Reporting

Integrated Tools
By taking advantage of these top features of your conference management software, you'll set your next event up for success. Are you ready to take a closer look at each feature in more detail? Let's get started!

1. Effective Communication
The first element of your conference to focus on is registration. Part of driving conference registration through to completion means communicating with your applicants. When you don't have an effective way to communicate when their registrations are incomplete or there are other issues, this can lead to a drop in your attendance.
These management features will help you effectively communicate with your applicants:
Registration software

that allows applicants

to effortlessly flow from one form to the next.

A

progress bar

that shows users how much of the registration process they have completed.

Conditional logic

that modifies the registration process for each applicant, so that the questions each applicant sees are relevant to them. This personalizes the experience for the applicant and shows them the proper forms they need for their specific application.

Automated emails

with very direct action items, explaining to applicants what is still incomplete with instructions on how to complete it.
If you personalize your outreach to your conference attendees and offer easy ways for them to track their application progress, you'll boost your attendance rates and make it easy for them to complete the process. When communication is streamlined, it makes the rest of your planning strategy that much easier.

2. Integrated Registration Forms
When you register attendees for your conference, instilling trust in them should be a top priority. Without establishing a sense of trust in your online registration process, applicants will be less likely to complete their registrations. In order to establish that trust, make sure they don't have to leave your website and go to a third-party provider to complete the process.
These features in your conference management software will help you achieve this:
Integrated registration.

Instead of sending your applicants to a different site to register and fill out forms, it happens all on your site.

Consistent branding.

Keep your branding consistent throughout the entire registration process, from start to finish. This way, your applicants will feel more comfortable and familiar with registering on your site.

Customization.

Customize your online registration process so that it works the way you need it to. For example, you can include add-ons to your form, such as conference t-shirts, to keep your applicants engaged and excited for the event. Check out

Bonfire's guide to event t-shirts

for ways to make your merchandise count.
Your registration software should offer all of these features so that your applicants trust their information will be kept safe and they recognize your branding on all of the marketing collateral, registration steps, and other conference materials. Boost engagement and registration with a prominent brand and integrated registration solution.

3. Integrated Payment Solutions
Along with your registration process, another component to include in your conference management software is a secure, integrated payment solution. Just as you establish trust with the rest of the registration process, direct payments on your website provide faith in your organization more so than a third-party payment processor. After all, sending your applicants to a third-party site will undoubtedly make you lose paying applicants.
With the right management software, you can easily integrate your payments into your own website and reap these benefits:
Keep your

branding consistent

across your payment process.

Automatically charge applicants' payment methods

on the date they select for their payment plan.

Prevent late or forgotten payments

by automating the payment plan process.
Integrated payments are a great way to gain your conference participants' loyalty and trust because paying directly through the site assures them that their payment is going directly to you. This also makes accounting easier for you, as you don't have to match up user registrations with payments that come via mail or third-party processors, which cuts down on time spent on data entry.
As with integrated registration, integrated payments will streamline your planning process and keep your attendance level higher.

4. Group Registration
While integrated registration and payments are excellent ways to streamline your conference management, there's another way to make the registration process easier for your applicants, too. This is by allowing group registration.
With a group registration feature on your conference management platform, you can:
Allow one user to login and

register on behalf of an entire group.

Allow individuals to

register, pay for, and manage everyone

in their group.

Boost your paying applicants as a direct result of the

convenience in registering.
Group registration is a great way to get more people to register and boost attendee engagement. In addition, your registration system should allow you to register more than just attendees. Register vendors, exhibitors, sponsors, donors, and more! Conditional logic also sets different attendee types on their own registration path, ensuring you can manage your entire event in one place.
With individual and group registration capabilities, your attendance will rise and everyone will be able to take advantage of the easy system.

5. Robust Reporting
Of course, without a way to track all of your engagement, registration numbers, and payments, the features mentioned earlier won't get you very far. That's why it's essential that you have a way to track and manage all of this data so that you can use it effectively, especially when looking for areas to improve during your next event.
Look for a conference management solution that offers these features:
View the data you need.

Isolate the information you're seeking with a few clicks so that you can quickly find what you need. If you want to see one particular applicant's completed application, for example, you can view it with the click of a button.

Export the details you need.

There's no need to copy and paste the information in and out of Excel sheets and then print them out. View all of the data on your screen and export only the details you need into useful reports. Filter data and make it easy to send out reports with only the data your team members ask for.
With robust reporting capabilities, you'll be able to track the data you need, keep your team members in the loop, and ensure you have what is required to move your event forward. Keep your conference management process as streamlined as possible with easily accessible data and track everything from one central location.

6. Integrated Tools
Beyond analyzing your attendance data, it's important that you make other efforts to keep your attendees coming back to your conferences year after year. That's where additional integrated tools come into play.
With integrated tools built into your conference management system, you can identify areas of improvement for your next event and keep your attendees loyal at the same time. Take advantage of integrated tools like:
Automated emails

Discounts

Automatic user information porting
All of these tools help automate your daily tasks and will keep attendees coming back each year. You can even incorporate thank-you gifts in the form of swag bags and t-shirts to show your appreciation and keep them engaged (explore some more thank-you gift ideas here).
By asking your attendees for their opinions and offering incentives to register, you'll be able to boost attendance and make your events even better the next time around.
Part of planning your next conference event means being organized, delegating responsibilities, and staying on top of your planning process. But in addition to completing those tasks, it's important to consider the software solutions that can help streamline those activities.
Choose a conference management software solution that allows you to communicate with your applicants, keep everything registration-related on your own website, and view your data as easily as possible. From there, you'll set your next conference up for success!
About Asaf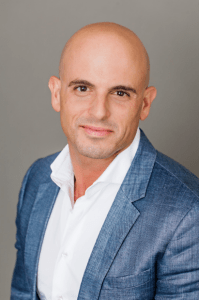 Asaf Darash, Founder and CEO of Regpack, has extensive experience as an entrepreneur and investor. Asaf has built 3 successful companies to date, all with an exit plan or that have stayed in profitability and are still functional. Asaf specializes in product development for the web, team building and in bringing a company from concept to an actualized unit that is profitable.
Sign up for our newsletter