5 Benefits of Enterprise Event Management Software
Mar 22, 2023 Read Time: 3 min
by Cadmium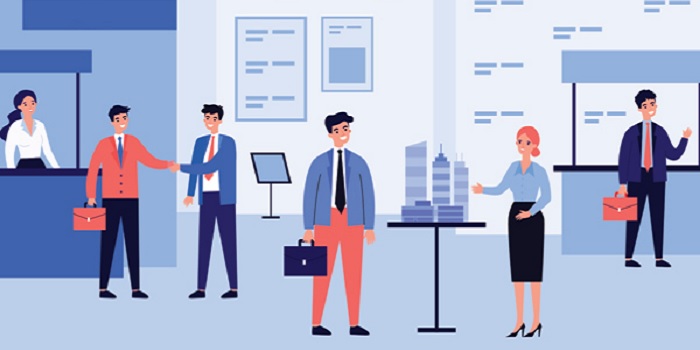 Enterprise brands require seamless event management strategies to ensure that events go off without a hitch. However, finding the right technology to support changing industry needs can be quite challenging. Two in five (42%) of all event managers say that technology is a pain point in their overall efficiency and inhibits their event cycle and planning.
That said, it's not impossible to connect the right management resources to the right enterprise event staff. What if brands could use a holistic enterprise event management tool that comprehensively addressed all their technology problems at once? Better yet, what if companies could match emergent or changing needs to a freely scalable platform built for virtual, physical, or hybrid events? We explore all this and more here.
What is enterprise event management software?
Enterprise event management software is a type of tech that can manage your event planning progress from beginning to end. More than 40% of all event planners use event management software, a number that is projected to rise significantly over the next few decades.
Managers can leverage enterprise event management software for several reasons:
Initial planning
Event execution
Ongoing management
Certain forms of enterprise event management software only adapt to specific event formats. However, modern alternatives are capable of supporting the following:
Trade shows
Conferences
Meetings
Live, digital, or hybrid events
Several unique industries are capable of leveraging the power of event management software. This is especially useful for:
Hospitals
Universities
Publishers
Although there are dozens of enterprise event management platforms to choose from, you should select a solution that offers robust utility and scalability.
Benefits of enterprise event management software
Enterprise event management software is more than just a productivity tool. This technology offers five major benefits for planners.
1. Discover all-in-one solutions
The traditional event planning process once involved a complex series of different platforms, tools, and reports. Event managers would have to connect the dots manually to keep their events aligned or delegate tasks to other professionals and hope that human error wouldn't ruin the proceedings.
Enterprise event management software enables you to build unique attendee packages within a one-stop-shop solution. You can easily collect papers, abstracts, awards, and grants on the platform, saving time and money in the process.
2. Manage large amounts of information
From speaker presentations and attendance information, event managers must balance a large amount of data to secure a successful event. This data needs to be centralized, accessible, and easily manipulated.
Enterprise event management software can provide this functionality. Managers can review information without needing to log into different platforms and manage speakers, exhibitors, booths, and sponsors with a robust suite of tools.
3. Gather analytics
A gut feeling isn't enough to determine the success of an enterprise event. Using a centralized, unified, cloud-based system, you can measure real-time data from all your attendees.
The best enterprise event management tools enable you to surface long-term reports so you can make better business decisions. Built-in analytics and granular reports provide detailed information on how to improve future events.
4. Collect attendee feedback
The more you know about your attendees, the better you can make your enterprise events in the future. Rather than piece-mealing your feedback cycle through multiple tools, you can rely on a single one-stop shop to deliver results in real time.
But what if you need to troubleshoot unforeseen problems or make more informed decisions for next year? With event management software, you can quickly address problems and build solutions with qualitative feedback from current attendees.
5. Reduce time spent in management
Event planning takes hours of time to plan, organize, and execute. With such a high cost for managerial roles, find a solution that maximizes your ability to build and scale without getting bogged down in mundane tasks.
When you have enterprise event management software, you can spend less time managing the technical side of your event and more time delivering the magic. Manage all your content collection, review, and distribution in the same place, and cut out unnecessary processes and automate tasks that maximize precious time.
How Cadmium's enterprise event management software stands out
There are thousands of enterprise event management systems on the market, but only a few offer the features and tools that modern businesses need. With Cadmium Event Software, you can:
Consolidate your tech stack into a single source of truth, and seamlessly migrate all your event data into one simple solution.
Access robust LMS capabilities and support your bottom line. Cadmium makes it easy to create enduring content post-event, ensuring year-round revenue for your brand.
Adapt to any location to better serve your event. Regardless of your industry, you can facilitate virtual, hybrid, and face-to-face events.
With dozens of possible use cases available, Cadmium is the event management solution of choice for brands around the world. Event management has never been easier.
Here at Cadmium, we make it easy for event organizers to deliver seamless, memorable event experiences to attendees and manage speakers, exhibitors, and all their associated assets. To see how we can help you simplify your event organization, reach out to our expert team today!
Sign up for our newsletter