Benefits of Event Management Software for Online Registration
Apr 19, 2023 Read Time: 3 min
by Cadmium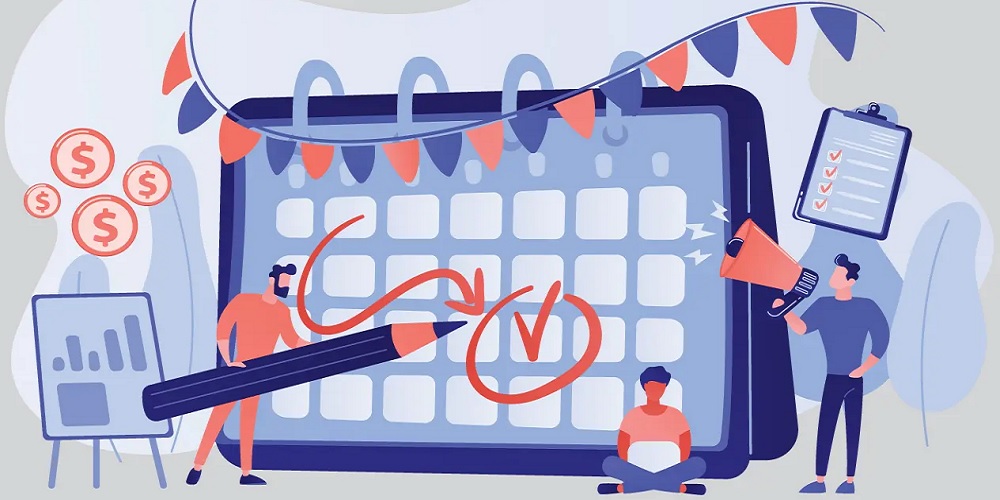 Technological advances have relegated paper registration forms and long registration lines to the past. Whether you're planning an in-person, virtual, or hybrid event, using event management software for online registration has significant benefits for attendees and organizers.
From tracking attendees in real time to capturing contact information and other data, online event registration automates labor-intensive tasks, simplifying one of the most critical steps in the event planning process and freeing up time so planners can focus on other pressing matters.
Since the registration process is the first impression that most attendees will form of your event, ensuring that it goes smoothly will set a positive tone for the rest of your event.
Keep reading to learn about the key benefits of using online event registration software.
Hassle-Free Registration Process
The biggest argument in favor of using event management software for online registration is that it makes life easier for event planners and attendees. Gone are the days of printing out paper forms, collecting attendee information manually, and inputting it into a database.
Today, event management software enables attendees to register for your event at their convenience, without having to print and fill out a form or speak to anyone at your organization. After they complete the online registration on your event website, they will receive a confirmation email.
Attendees' information is instantly added to your database, enabling you to track the numbers in real time. From the organizer's standpoint, online registration software frees up time so they can focus on the overall event strategy instead of spending time on manual tasks.
Moreover, since the entire process is automated, it reduces human error, helping ensure that your attendees have a positive experience.
Everything That You Need in One Place
When you invest in an event management solution with online registration, you get a platform with a centralized data management system where you can collect and store all details relevant to your event.
Whether you need information about participants, speakers, the venue, or exhibitors, you can find it all in one place, along with tools that can help you plan and run your event effectively. For instance, whenever a guest fills out an online form, all the data is updated automatically on the platform, so you can access email addresses, names, and other data as needed.
By centralizing all event-related data, the software enables event planners to manage attendees and make changes in real time from a single platform.
Valuable Insights into Attendees
Knowing your audience is essential to planning a successful event. With this information, you can structure your event to ensure that everyone leaves satisfied and will want to repeat the experience in the future.
Event management software provides unparalleled information on registered attendees, so organizers can track crucial metrics to determine what is and isn't working and make any adjustments leading up to the event.
You can use the software to track click-through and open rates to determine if you're reaching your target audience and measure the success of your marketing campaign. You also won't have to manually review registration forms and update attendee numbers because online registration software automates these processes.
All this information helps event organizers deliver the best possible experience to attendees.
Improved Communication
Communicating effectively with attendees is critical to planning a successful event. Well-informed participants are more likely to have a positive experience and be excited about attending your event.
Once attendees have registered for your event using event management software, you can automatically send them reminders and keep them informed of changes, ensuring that they have all the necessary information to prepare.
Furthermore, online registration software makes it easier to stay in touch with your guests afterward and send out post-event surveys to gather feedback for your next event, test attendees on what they've learned, and deliver post-event certificates.
Seamless Marketing for Your Event
Using event management software for online registration enables you to get in front of attendees from the very beginning; you can add your organization's logo and customize colors and text to create unique experiences that best represent your brand.
When attendees register for your event, you can ask them if they'd like to be added to a mailing list to keep up to date on other upcoming events, enabling you to build a contact list for future marketing.
Promote current and future events by sending periodic messages to attendees with information about sessions, workshops, and speaker bios, thus enhancing your brand's visibility.
Final Thoughts
Event management software for online registration has changed how events are planned and executed, giving organizers the tools that they need to stage events seamlessly.
By automating the registration process, simplifying communication, and providing insights into attendee behavior, this software saves time and enables planners to focus on other essential aspects of the event planning process.
Here at Cadmium, we make it easy for event organizers to deliver seamless, memorable event experiences to attendees and manage speakers, exhibitors, and all their associated assets. To see how we can help you simplify your event organization, reach out to our expert team today!
Related Insights
Sign up for our newsletter