Successful Events Avoid These 5 Mistakes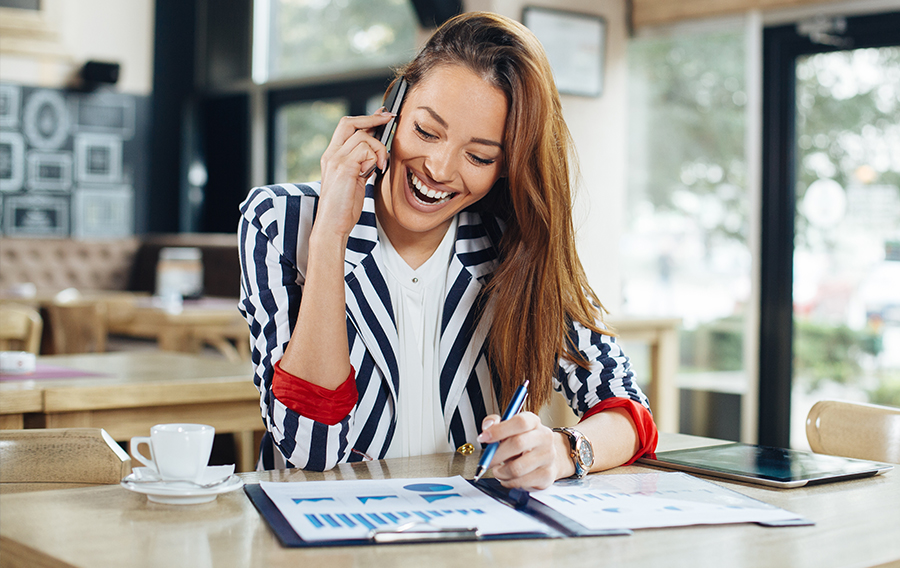 This article was written by CadmiumCD contributor, Stanley Tan, marketing manager at Selby's custom printed display hardware.
Event planners know that the success of an event is determined in large part by its marketing. After all, it's hard to have a good event if nobody comes! It can be even worse if people do manage to come, but with the wrong expectations. To make your next event a success, make sure to avoid these key marketing mistakes.

1. Marketing to the wrong audience.
The first rule of marketing is to know thy audience. Whether you're planning a small event or a large conference, make sure that the intended guests are aware of the event in advance, and know what to expect. Promote appropriately.
Make sure invitations and registration information goes out in a timely fashion, with an RSVP request included. Make sure RSVPs are received and noted, with any necessary changes made with vendors or logistics to accommodate confirmed guests. Don't forget to give out flyers, set up advertising banners about the event and, most importantly, make sure it's promoted well on social media.
Don't overwhelm your followers with a deluge of invites, but make sure they know about your event, where they can get tickets, and what to expect.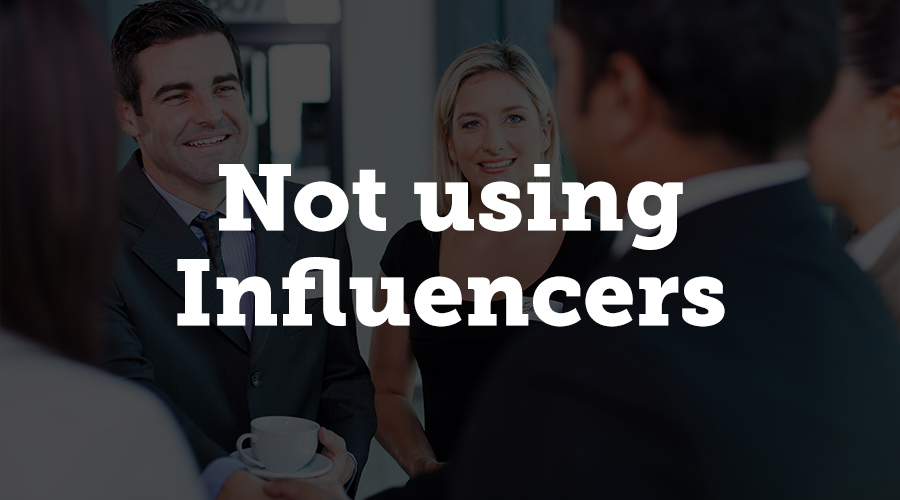 2. Not using influencers to promote your events.
If you're putting on a large conference, identify a few key influencers to assist with marketing. Invite a few into an inner circle, and make sure that each will bring a number of people.
These influencers may be local celebrities or just people with close friends who will come because they ask. Make sure that these influencers feel involved in planning, so they can make sure their guests will have a good time. You want to get a buy-in from them, so that they want to see your event succeed as much as you do.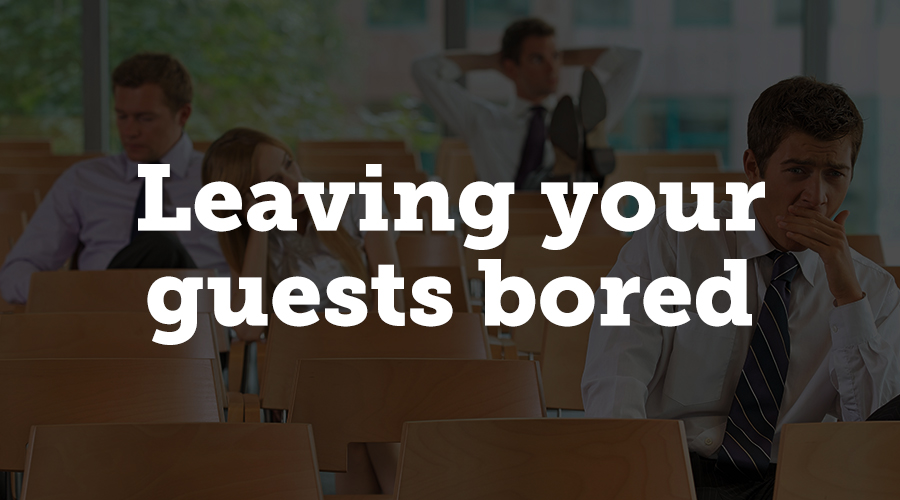 3. Leaving guests with nothing to do.
There's nothing worse than getting a bunch of people together and watching them stand around, bored, with nothing to do.
Early in your planning, think about why you're inviting people. Why would they attend? Give them an activity; something to involve themselves.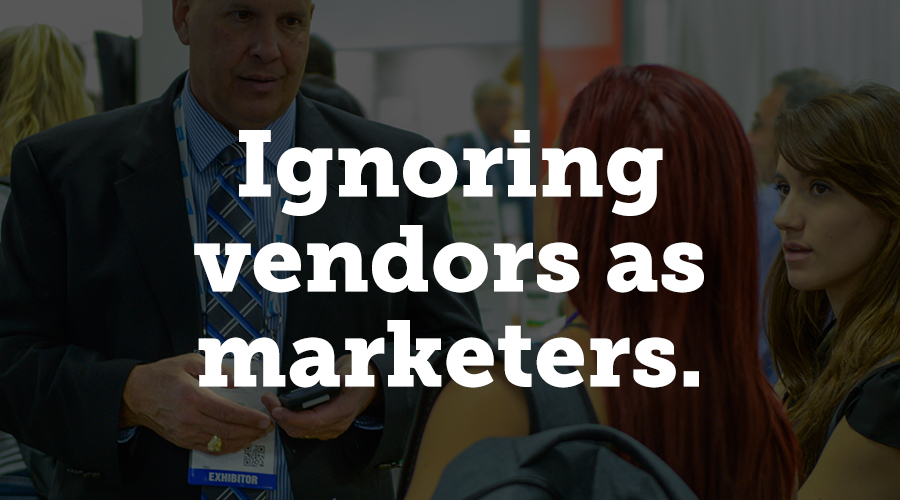 4. Ignoring vendors as potential marketers.
Most people who perform some function for events are proud of their work. If you're in a niche industry, incentivize vendors for your attendees, or exhibitors and sponsors, to market your event to reach a wider audience.
If you have other vendors whose work is mostly done by the time the event starts, make sure they feel welcomed as well. Your app vendor, AV company, and decorator have large audiences that can get the word out about your conference.
It will also help to put you on good terms with vendors, so they'll want to work with you for your next event. Over time, it's critical to develop these kinds of good relationships with vendors.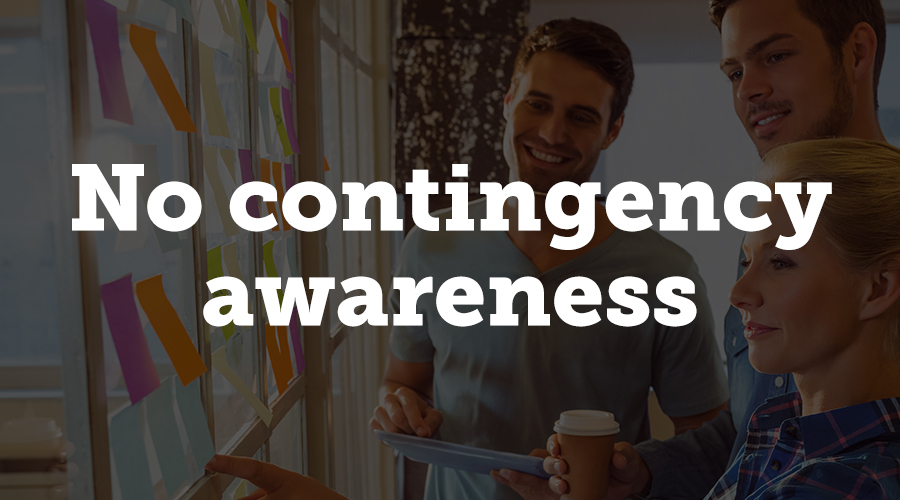 5. Not making people aware of contingencies.
If you're planning a large outdoor event, make sure that attendees know there is a backup if weather turns bad – and make sure there is, in fact, a backup. Make sure people know where they can find parking or, once they're at the event, bathrooms.
While people may not need to know everything, as a planner you also need to develop contingency plans for any problems you might have with a caterer (including any refrigeration needs), performers, wait staff or masters-of-ceremonies. Technical difficulties can pop up quickly and are always unexpected, so make sure they won't interrupt your guests' good time.
Conclusion
There is as much art to event planning as there is science. As a planner, you need to make sure potential attendees are aware of your event, that they know what to expect, and that they are enticed to come.
Once they're there, guests need to be given something to do, provided any important information about logistics, and kept from getting bored or allowing minor hiccups to interrupt their enjoyment. What's more, everything needs to be done in such a way that it appears easy, so that attendees don't feel any strain or tension that might keep them from enjoying themselves.
The best event planners learn mistakes to avoid, including those above, so that they can curate an enjoyable experience for their attendees, and make each of their events a success.
About Stanley
Stan is a marketing manager at www.selbys.net, an Australian printing company that specializes in exhibition stands, banners, flags and signs. Their clients include McDonald, Lexus, City of Sydney and more. His passion is to help businesses and organizations understand how offline marketing displays can boost their brand awareness and sales.
Sign up for our newsletter