Making Magic with Digital Displays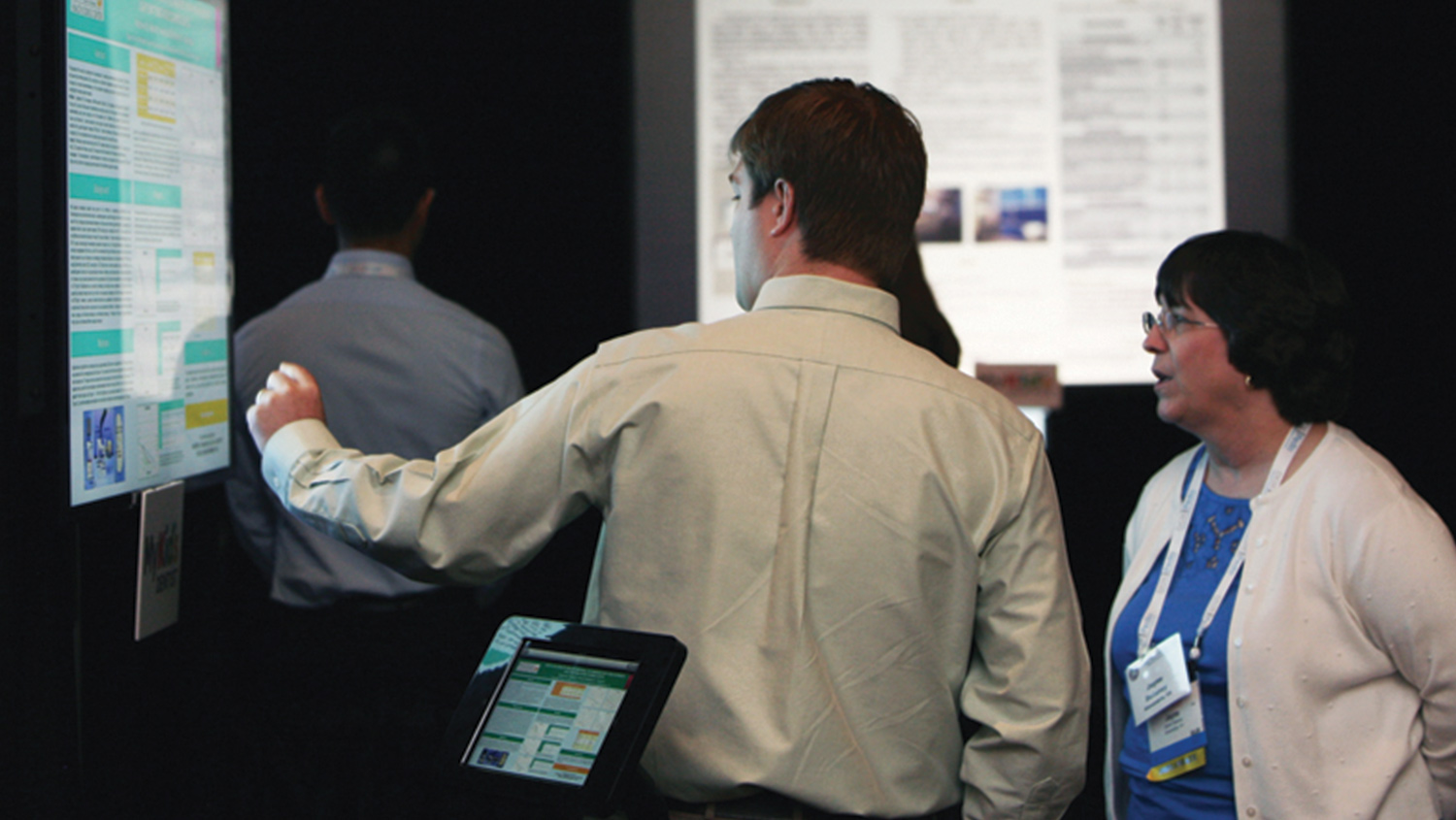 Event Technology Awards Recognizes CadmiumCD and GES Awarded for Best Technology Partnership
Event technology provider CadmiumCD was recognized at this year's third annual Event Technology Awards for its growing partnership with event industry leader, Global Experience Specialists (GES), for their work with digital conference displays.
GES began its partnership with CadmiumCD in 2014, in an effort to create an integrated onsite content management solution. The fusion of CadmiumCD's event management software with GES's Audio/Visual team gave rise to a platform that allows speakers to update their presentations last minute in the speaker ready room, and meeting planners to make schedule or session changes and push updates to digital signage around their venue.
The partnership unveiled its first joint product, digital display technology, at the Solar Energy Trade Show (SETS) in 2014. Using audio visual equipment provided by GES, CadmiumCD's Hermes gave event organizers and speakers the ability to make spur of the moment changes to a presentation or session, and automatically update information stored in the cloud.
Today the product has grown beyond just instantly updating room and session details on digital signage. Meeting planners can now use the technology to deliver Twitter walls, Instagram feeds, and other crucial event information to their conference attendees.
"CadmiumCD has worked with GES to create a unified event management system that will enhance the conference experience for everyone involved," said Michelle Wyatt, CEO of CadmiumCD. "We are thrilled that our collaborative efforts are continuing to be recognized by the community."
This year's EventTech Awards were held at London's Embankment Gardens, and attracted over 400 attendees.
Sign up for our newsletter