Gamification Improves Engagement on the Expo Floor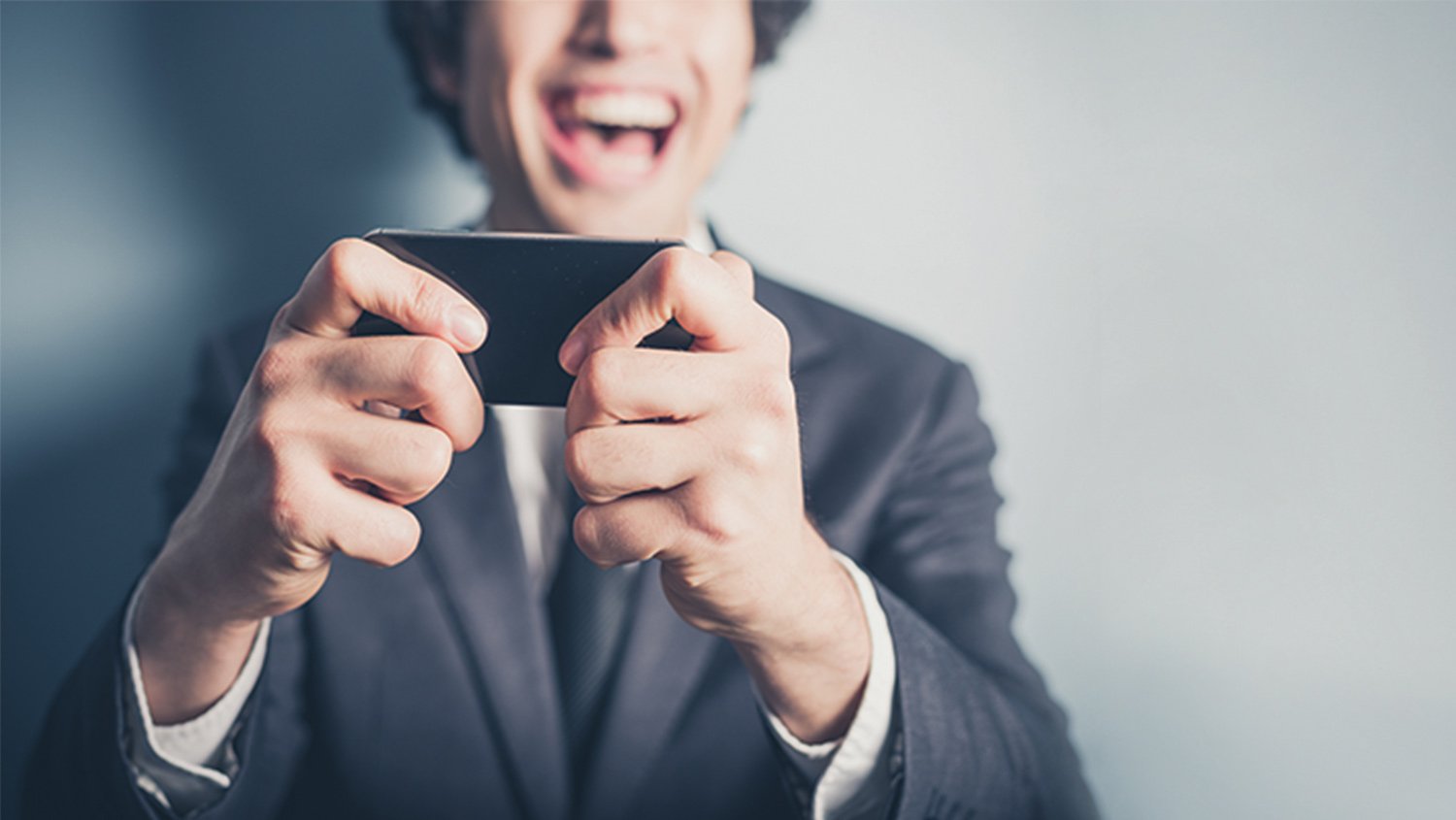 How Attendees and Exhibitors Benefited from IFO's Fusion 2015 Trade Show QR Code Scavenger Hunt
Gamification has become something of a buzzword in the live events industry. But gamification's a tricky business. It's easy to get carried away and create something that may be engaging, but doesn't deliver much value to attendees.
Not the case for the Institute of Financial Operations (IFO). At IFO's annual conference, Fusion 2015, they delivered a great example of gamification that added value to both their attendees and their exhibitors.
The game was built into IFO's five-star eventScribe event app and it helped the app get a lot of love from attendees. The scavenger hunt component was designed to drive traffic to sponsor booths while providing valuable insights and education to participants. Exhibitors displayed QR codes in their booths that attendees could scan with the app's built-in scavenger hunt QR scanner to be prompted with a question.
The participant who completed all the questions successfully in the quickest amount of time scaled the real-time leaderboard and received a free registration to next year's event complete with 4-day housing accommodations, a prize that would allow the winner to continue their education and participation within the organization.
What Made IFO's Scavenger Hunt So Successful?
Successful gamification delivers value to all the stakeholders involved. In IFO's case, this included attendees, exhibitors, and the organization itself.
Three things came together to make IFO's scavenger hunt so successful. First, the game was engaging. Second, the game contributed to an educational experience. Third, the game delivered value to everyone involved.
Let's explore these in more detail from each stakeholder's perspective…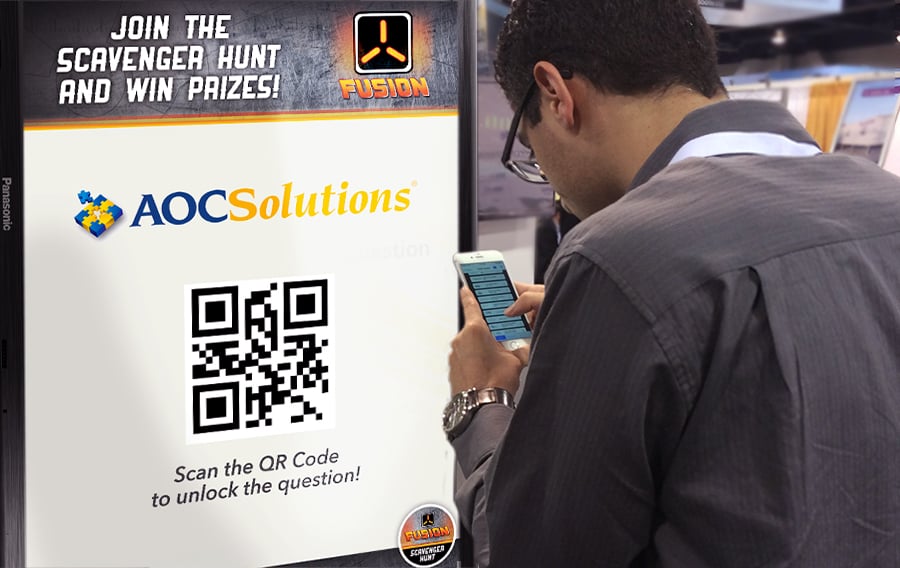 1.) IFO's Scavenger Hunt Was Engaging
Great engagement often means success for live events. It means attendees had a good time, that they'll likely come back or recommend the conference or trade show to friends and colleagues, and that exhibitors will renew their sponsorships because attendees are active and interested.
IFO's Scavenger Hunt fostered exactly the type of engagement that's necessary for a modern conference. Here's how each stakeholder benefited.
How IFO Benefited
IFO wanted to get a return on their investment in technology. They purchased an app and wanted both attendees and sponsors to get value out of it. Adding the scavenger hunt to eventScribe drove app adoption (attendees couldn't play without downloading and using the app) which in turn delivered the best value to those exhibitors who paid for sponsorships in the app.
This generated interest in the app's other features among attendees, drove traffic to specific parts of IFO's trade show and conference, and got more eyes on sponsor ads in the app and around the conference.
How IFO's Exhibitors Benefited
The 41 questions in the scavenger hunt generated an average response of 53% from all participants. Exhibitors have access to a list in the Conference Harvester (eventScribe's back-end) of all the participants who scanned QR codes related to their questions.
This means that in addition to a higher volume of booth traffic and greater brand recognition, exhibitors have additional prospects and leads to follow up with, even if participants didn't have time to stop and chat at the booth.
How IFO's Attendees Benefited
I spoke with Brenda K Isaacs, IFO's winner this year, about her experience with the scavenger hunt. When I asked her what made the scavenger hunt so engaging, here's what she had to say:
Honestly, at first I wasn't going to do it. It seemed like a lot of trouble when I already had a lot to see and do at Fusion. However – the first night I met up with some very competitive women, and when I realized I was giving them answers, but not scanning the codes myself, I decided to get started. For me, it was the competition that made it fun. The leaderboard was fun to follow on my phone, and it was fun to pass it in the conference hall, as well.
That kind of competitive spirit is natural. It brings people together, gets them excited, and gets them involved.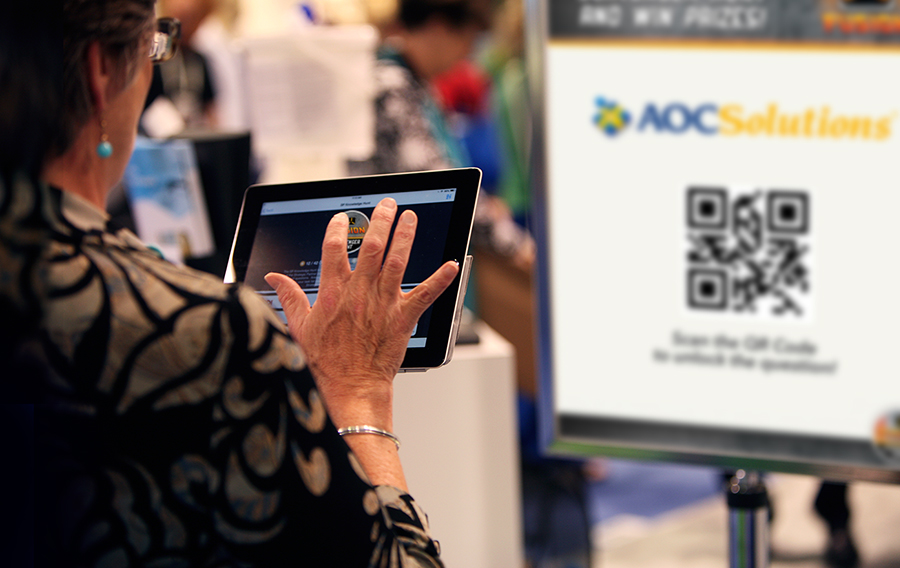 2.) IFO's Scavenger Hunt Was Educational
Most association and corporate events have an educational focus. People come together at a conference or trade show from all over the world to learn about new practices, ideas, and products in their industries. Gamification easily comes undone when this little detail is neglected.
Luckily, IFO knows what they're doing and delivered an exceptionally fun educational experience through their QR code scavenger hunt.
How IFO Benefited
IFO was able to educate their attendees about the history of their organization. They included questions about their founding as well as their membership so that both members and non-members could learn about their organization.
How IFO's Exhibitors Benefited
Those exhibitors who participated in the scavenger hunt were also to connect with attendees in this way. Their questions were relevant to IFO's mission and touched upon topics related to problems their products or services solved.
How IFO's Attendees Benefited
Brenda, this year's winner, was happily surprised by the questions she answered during the scavenger hunt. Being only one of ten that completed all the questions, she found the questions much more challenging than she initially expected. Here's what she had to say:
There were a couple questions that I thought I knew and was very surprised by the answer – the one I remember was what year we became IFO. I have been a member since 1997, and read everything – so there wasn't much I didn't know – but validating knowledge is as valuable as learning new things.
For newer members and non-members, these questions challenged their knowledge of IFO as an organization and topics related to it's mission.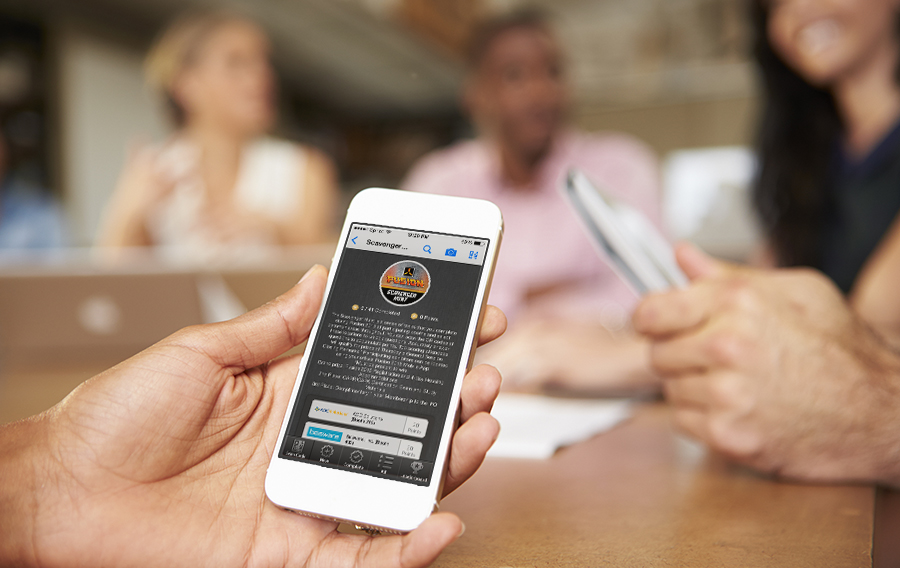 3.) IFO's Scavenger Hunt Delivered Value to Everyone Involved
Education and engagement are two of the most valuable things that can be delivered at live events. That being said, they don't exist in a vacuum. True value is delivered when these come together and remain relevant to the overarching themes and goals of the conference or trade show.
How IFO Benefited
IFO was able to increase awareness about their organization and sponsors while giving attendees a fun, educational bonding experience. The scavenger hunt connected participants with exhibitors, reminded attendees of the organization's mission, and helped prepare them for success back in the office.
IFO was also able to supplement some of their overhead costs by selling participation in the scavenger hunt to vendors.
How IFO's Exhibitors Benefited
Participating vendors received increased booth traffic, greater recognition in the mobile event app, and more opportunities to connect with attendees. Their questions acted much like native advertisements in the game. The questions they submitted were relevant to the products and solutions they offered while being informative to attendees.
Each participating exhibitor was able to build a greater rapport with attendees and increase their lead generation.
How IFO's Attendees Benefited
In addition to the inherent competitive and educational challenge of the scavenger hunt, attendees also had the chance to receive valuable prizes from IFO. The grand prize was registration to next year's conference with 4-day housing accomodations. Second prize was a paid certification exam and study matierals. Third prize was complimentary 1-year membership to IFO.
These prizes allow attendees to continue pursuing their education and supplement their involvement in the organization. They're a win-win for everyone.
About Michael Doane
Michael Doane is head of marketing at CadmiumCD. He is focused on educating event planners about the benefits of implementing technology at their trade shows and conferences. Download his free eBook, "The Most Influential Advances in Event Technology", then connect with him on LinkedIn or Twitter.
Sign up for our newsletter