How Google Structured Data Improves Event Search Results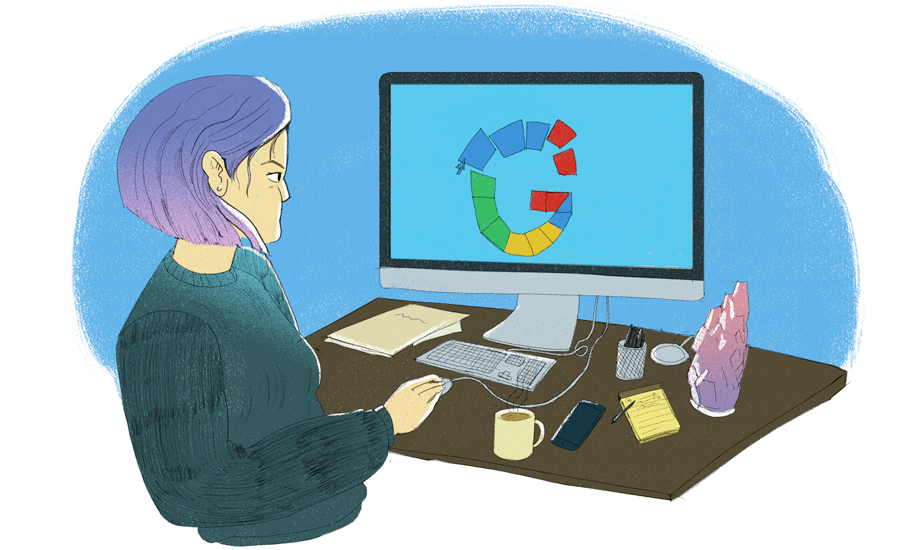 What is Structured Data?
Simply put, structured data is a way for web developers to help search engines understand the content of your page. It is markup added to a web page that tells a search engine like Google specifics about your page information. Google's crawler can do amazing things, but it can't always pull the right information from a web page. For example, if you own a restaurant and have a website, Google can't automatically decipher the name, address, and hours for your restaurant without a little help.
That's where structured data comes in. If you embed specialized markup in your web pages, Google will be able to immediately find that markup and restructure its search results for your website. So with structured data, your hypothetical restaurant's result would show the name, address, hours, phone number, and whatever other data you include in your markup.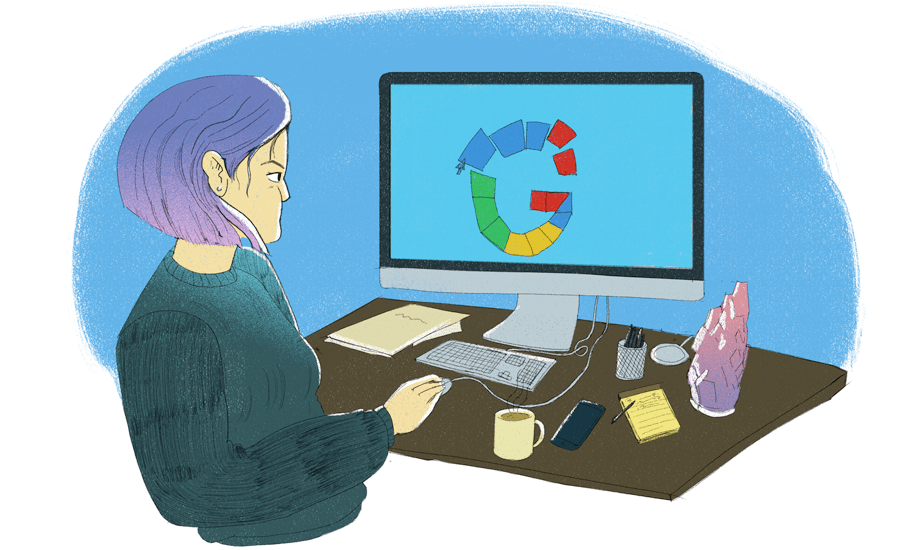 Why is Structured Data Important?
Aside from creating a more useful and potentially more accurate search engine result for your website, structured data can also give you access to specialized search result types. If you've ever used Google, you've seen these results: the side-scrolling bar of news results at the top, or the graphical results for recipes or videos. Structured data can also help with marketing, allowing companies to show a sidebar on the results page with company information and logos with links to important websites.
Structured data helps bring the organization running the website and potential clients together by creating informative search results. In the event management field, this can mean adding structured data markup so that potential attendees or exhibitors can easily find out about your event.
How Structured Data Functions on eventScribe®
Google recently added an event search tag to the Google app and mobile web, so when users search for "concerts this weekend," they will see at-a-glance details about concerts based on the structured data event organizers include in their sites. This is incredibly exciting for us at CadmiumCD and for eventScribe users, as it will let us customize each eventScribe website to include metadata about the event itself. Google will then parse the structured data and can return event search results.
The structured data is added to the footer of the eventScribe planner, so it is included on every page of the planner. When Google indexes the site, it will generate rich widgets in search results as well as other Google products like Google Maps. Here is a sample of how this widget might look, generated from Google's structured data tool: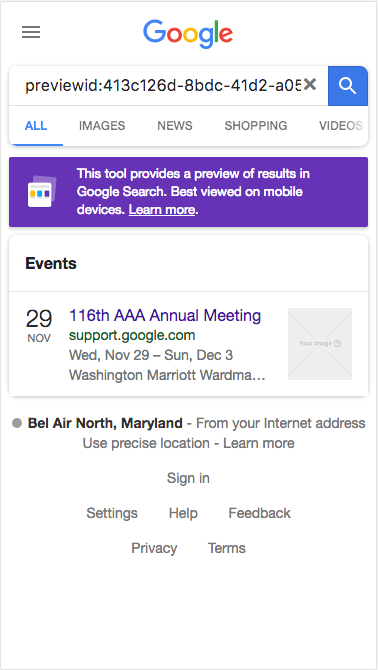 How Structured Data Can Help Event Planners
The biggest reason structured data is important to event planners is that your event will show up in the Google events search widget. If someone searches for "CME events this week for audiologists" or "audiology events next month," Google's events search could bring up the American Academy of Audiology's conference. This is extremely helpful if someone is new to the field and hasn't yet heard of your conference. The events search widget acts as a foot in the door for you to bring in new attendees.
Outside of the events tag, structured data simply makes your search result more effective. You can give potential attendees a quick snapshot that will entice them to click through and find out more about your event. With the addition of the events search widget, using structured data with Google and eventScribe adds an extra dimension to your event's web marketing.
Sign up for our newsletter