Revenue-Generating Ideas for CME Event Content
Feb 15, 2022 Read Time: 3 min
by Cadmium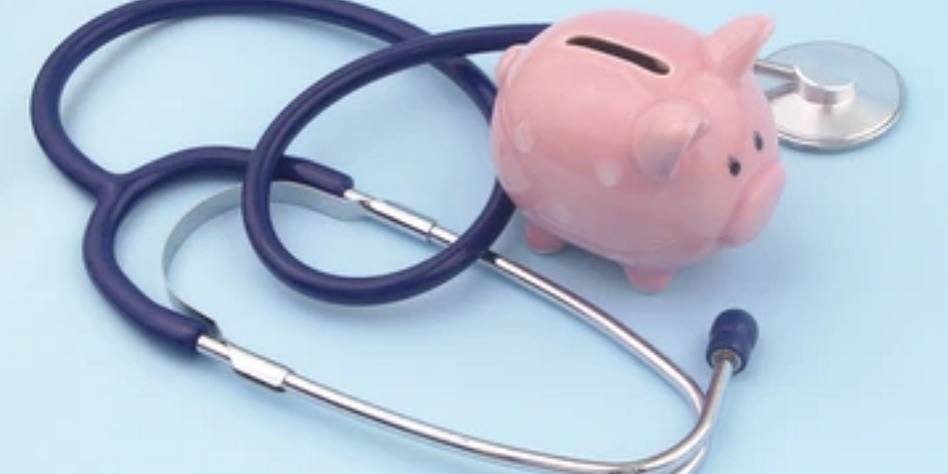 For many years, you may have been creating various one-off activities, like live conferences or webinars that are held once and then never again. That's putting a great deal of effort into something that can't provide you with ways to bring additional money to your organization due to its infrequent use. You're missing out on revenue-generating activities by not taking your CME event content to the next level.
With the ongoing COVID-19 pandemic and its challenges, you're now forced to become more creative with how you come up with new and interesting ideas. This means using modern technology and outside-of-the-box thinking to get things moving.
How have you been planning your next CME event? Here are a few revenue-generating ideas for CME event content.
Get Live and Pre-recorded Video
Host and sell your content as part of a live webinar or prerecorded meeting. The first of your ideas for CME event content can come in the form of video. You're probably already using Zoom Meetings or GoToWebinar for high-quality, live video, so to keep things interesting, you might want to consider a unique backdrop for your speaker(s). When you produce great video content with attention to external background details, your target audience can stay engaged, and you can use it to gain valuable long-term revenue for your CME organization.
Create a "Clone"
When it comes to ideas for CME event content, look at your completed live webinars and pre-recorded meetings. You can use the course-cloning feature of a learning management system (LMS), like one found in EthosCE, to convert your events and activities into enduring content. To do so, you just need to use those Zoom Meetings or GoToWeb meeting recordings. They are available immediately in your LMS. You won't need to download, convert, or upload large files. Course cloning enables you to easily provide an enduring version of the webinar or meeting. You can add pre- and post-tests, evaluations, and credit types, and then it'll be up and ready to go. Now you have enduring materials that you can charge money for.
Put Your Shopping Cart into Motion
Make your shopping cart your best friend. Use it for your CME courses, single- and multiple-track events, and live and pre-recorded meetings. Offer a subscription module through an LMS like EthosCE, so your learners can purchase a series of CME activities at one time. Provide content discounts, special codes for multiple bundles, and coupons. You can get a long-term revenue stream from all your purchasable content.
Offer Audio Podcasts
You can offer the audio of your CME event content in the form of podcasts. Podcasts have become the new talk radio for mobile devices, especially with the explosion of mobile phone use. They're a great way for your learners to make the information that they listen to personal. Listeners will subscribe to a series (such as yours!), and listen regularly. Keep your podcast updated and you will have a devoted audience, which in turn, means more revenue for you.
Have Audio Discussion Rooms
Your event visitors may experience a degree of Zoom fatigue because this technology is used so much. For some CME organizations, getting a Zoom meeting running takes a certain amount of effort and cost, so an audio discussion room is a lower-cost alternative and an easier way to get people engaged. Audio rooms are always open, so people can chat at any time to talk about your event and its activities. It's an ideal way to generate revenue from your CME event content.
Offer Interactive Elements
While you may not think that these can be ideas for CME event content, using Q&As, forums, peer-to-peer networking, discussion groups, breakout sessions, chat rooms, and social media opportunities can all work hand in hand. Your attendees will have perfect opportunities to interact with one another, and this can spell more revenue for you as the word gets out about your event, its CME content, and available enduring materials.
"Birds of a feather" breakout sessions
One form of a breakout session is the "birds of a feather" version. It enables attendees to meet and discuss a specific topic. It's ideal for your virtual event because it promotes connections between like-minded individuals.
"Birds of a feather" sessions can be on any topic, and they're particularly great when they're part of your specific event. Make the sessions even more engaging by inviting leading medical experts to speak on the latest medical research or your keynote speakers to share new information. A positive experience can result in more networking opportunities—and social media sharing—which means more revenue for you as your attendees look for new CME content to purchase, like enduring materials, pre-recorded or live videos, or podcasts.
EthosCE Helps with New Ideas for CME Event Content
Sometimes you're challenged with generating ideas for your CME content. With EthosCE, you have a robust LMS platform that can help you live-stream your CME events, set up pre-recorded sessions, create podcasts, and convert your CME content for use as enduring materials for greater revenue generation.
At EthosCE, we understand the challenges of staying up to date and compliant with ACCME changes. We know how critical it is to get things done right the first time when it comes to team-based education and success.

To learn how EthosCE can enhance the continuing education of your healthcare teams, schedule a free 1-on-1 demo with one of our specialists today!
Sign up for our newsletter