25 Reasons Why a Lead Retrieval App is Better for Your Show
May 9, 2022 Read Time: 5 min
by Cadmium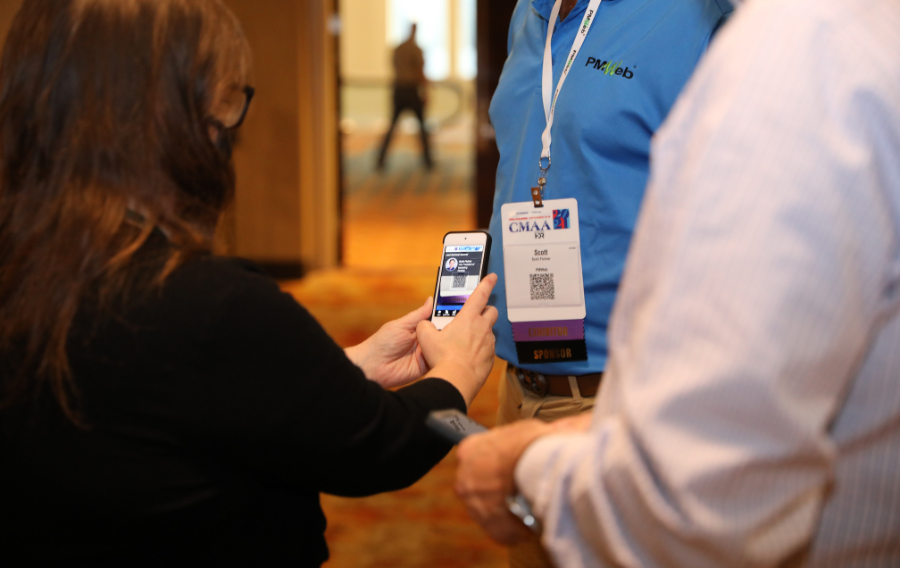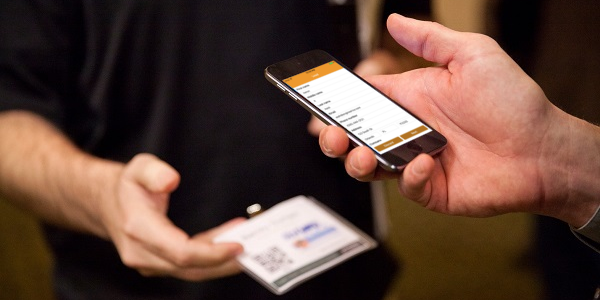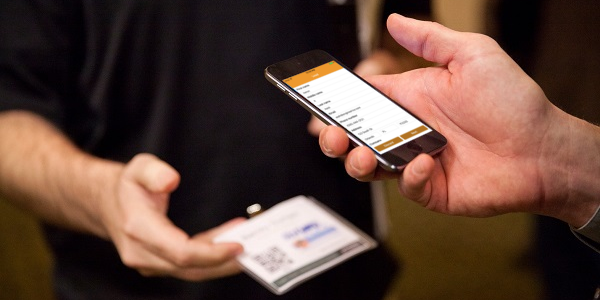 In other words, a clunky lead retrieval unit can kill exhibitors' ROI at your show. And since that's a key indicator of your show's success in exhibitors' eyes, that can affect the growth of your trade show or convention year-over-year.
How can you help exhibitors improve ROI? Considering an estimated 80% of trade show leads are never contacted, a more efficient lead retrieval solution – like an inexpensive and easy-to-use lead retrieval app – can help exhibitors organize and manage leads better.
So, what's the difference between lead retrieval apps and units? Lead retrieval apps offer many advantages over the old-fashioned way of doing lead retrieval. The old units are cumbersome for many reasons:
Lead retrieval units are expensive! The high cost-per-unit makes it difficult for show organizers to scale up to meet increased demand. Not to mention, rental costs for exhibitors can be off-putting.
They're challenging to use. Lead retrieval units use proprietary hardware. In other words, the learning curve for exhibitors is high, which can reduce the efficiency and effectiveness of your show's lead capture system.
They require additional personnel. Because of the unique nature of the hardware, vendors almost always have to fly a representative to your show, incurring extra costs.
They may rely on dated technology. Most units use 1D or 2D barcodes, which are often difficult to scan. Your exhibitors often have to incur the added humiliation of having to perform a scanning dance with attendees for the unit to work.
Data delays. Exhibitors typically have to wait for their leads, as the data are processed and the vendor sends them along days after the show. That hot lead is now cold!
Lead retrieval apps, on the other hand, solve many of these problems. A great lead retrieval app works flawlessly on Apple and Android devices – which are already owned by more than 90% of conference attendees. They're more comfortable to use, much less expensive, and they offer benefits to both organizers and exhibitors.
How Lead Retrieval Apps Help Organizers
An efficient, effective lead retrieval system is one of the most critical considerations show organizers can make. The right system increases registrant and exhibitor satisfaction – as there are fewer costs, check-ins are faster, and leads are converted into sales more effectively.
Plus, lead retrieval apps provide organizers with valuable data. Organizers can see real-time data from the trade show floor, like how many unique visitors are attending, what times of day people are attending, and how many leads an exhibitor contacted during a show. These data can help improve year-over-year experiences, aid in exhibitor renewal sales, and make your show run more smoothly.
Some key reasons why organizers should consider lead retrieval apps include:
Greatly Reduced Costs. Owning or renting lead retrieval systems is hugely costly for organizers. Apps, on the other hand, cost a fraction of the price to operate and rollout. Plus, since the deployment doesn't require extensive IT infrastructure, organizers save big on pre-show installation
Streamlined Communication. A great lead retrieval app allows organizers to communicate with exhibitors, as well as registrants, in real-time. This allows for much more efficient messaging, as messages can be broadcast across the trade show floor in seconds.
Faster Registration. Using an app allows organizers to combine the lead services and registration areas and streamline registration for exhibitors and attendees. As a result, the registration process is painless, which is a crucial indicator of attendee satisfaction.
Better Show Analytics. Lead retrieval apps put a wealth of valuable data in the organizer's hand, from the flow of traffic on the floor to the number of leads being captured. This helps organizers fine-tune their planning for future shows.
Improved Sales. The right app allows organizers to understand exhibitors' successes, from the number of leads captured to the traffic in a particular booth. Show organizers can then use these data to increase exhibitor renewals and rebookings.
Minimize Lost Leads. Ineffective lead retrieval systems are like the Bermuda Triangle for leads. They don't store leads effectively, and the data are often unorganized. Apps help to reduce this problem by making the data available in real-time, as well as allowing exhibitors to customize and qualify leads.
Increased Exhibitor ROI. Exhibitor ROI is one of the organizers' most potent marketing metrics, and apps help to improve ROIs in a few ways. A lead retrieval app helps exhibitors convert leads more effectively. Plus, organizers can use the data to identify strategies for improving ROI year-over-year.
Less Personnel. When using lead retrieval units, organizers often have to fly in a representative and have a lead services staff on hand to aid exhibitors. Apps can significantly reduce the need for additional personnel, as the technology runs on existing devices and the venue's network.
Cleaner Data. A problem of older systems is that the data are often incomplete or dirty. For example, a last-minute registration or a day-of alternation might not make it into the system. With a lead retrieval app, the data are updated in real-time. Therefore, if a lead changes their contact information on the day of the show, the new information is available within the app.
Data Protection. Your attendees' and exhibitors' credit card and personal information are safer when using an app. For one, apps are purchased before the show, so there's no need for a credit card on the show floor. Plus, apps are built to meet specific consumer data protection laws, ensuring the data are secure.
Why Lead Retrieval Apps Are Better for Exhibitors
Exhibitors love user-friendly, well-designed lead retrieval apps. Why? These systems are much less expensive, they're easier to use, and they can be used anywhere, anytime. Not to mention, all of that valuable lead data are available in real-time to exhibitors.
Some key reasons why a lead retrieval app is better for exhibitors to include:
Convenience. All exhibitors have to do is download and install the app. And voila! They're ready to start collecting leads. Since these apps run on existing devices – like a smartphone or tablet – exhibitors can get started faster.
Faster Check-Ins. Lead retrieval apps eliminate the need for waiting to check-out hardware. This also helps improve exhibitor satisfaction, a key indicator of exhibitor renewals.
Easier to Use. Lead retrieval apps are more comfortable to use. Exhibitors are familiar with their own devices. Plus, these apps are designed for fast, efficient use, and therefore, exhibitors don't have to spend an hour in a lead management services tent learning how to use the unit.
Anytime, Anywhere. Lead retrieval units are capable of being used on the tradeshow floor. But when you contact a lead somewhere other than the floor, you're out of luck. Apps eliminate this problem. They can be used anywhere, and many all for offline processing, allowing you to capture leads wherever you go.
Customization. Lead retrieval apps allow exhibitors to customize their leads completely. They can add qualifiers, photos, notes, and organize their leads most effectively.
Real-Time Data Access. With apps, exhibitors no longer have to wait for their leads, days after the show. That data are stored in the cloud and can be accessed in real-time. That enables exhibitors to contact the hottest leads, faster.
Cost Effective. A lead retrieval unit may cost up to $500 or more to rent for an entire show. Considering most booths need several of these units, the additional costs can add up quickly. Retrieval apps eliminate rental fees and allow exhibitors to scale with little-to-no added costs.
QR Code Data Capture. QR codes are easy to read, and they eliminate the dreaded scanning dance for exhibitors. Most lead retrieval apps can scan QR codes.
Easy to Scale. Often, exhibitors need additional units on certain days or at specific times of the day. Therefore, expensive units often sit unused, or may only be necessary for a few hours during the show. Lead retrieval apps allow exhibitors to scale up quickly without having to rush to get an offline unit online.
Data Visualization. Lead retrieval apps allow for customized reporting and data visualization. Exhibitors can quickly visualize their progress at the show, and share those data with their sales team.
Transform Your Trade Show with Cadmium Lead Retrieval
Technology is revolutionizing how business gets done on the tradeshow floor. Gone are the days of lost leads due to incomplete data, or a barcode that won't scan. Gone are the days of tech outages or failing to capture a lead because you aren't near a lead retrieval unit.
Cadmium's Lead Retrieval app is a must in today's competitive marketplace. It benefits everyone on the convention floor. Exhibitors close more leads, organizers get better data to improve their shows, and attendees can communicate with the exhibitors they contact.
It might be time to ditch those old, cumbersome retrieval units for an efficient lead retrieval app. Is your show ready for a lead retrieval makeover?
Sign up for our newsletter