5 Top Features of Software for Event Management
Apr 5, 2023 Read Time: 3 min
by Cadmium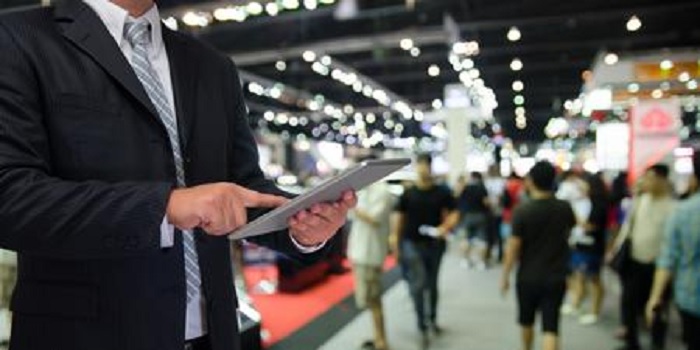 Event planners must handle multiple details and moving parts when planning an event to ensure that everything goes smoothly and unfolds as intended. Using software for event management can boost attendance and productivity and cut down on the costs involved in planning an event.
This type of software streamlines the event planning process by providing a central hub for everything from registration and speaker management to post-event engagement, giving event professionals the tools for overseeing every aspect of an event.
However, not all software is created equally, making it essential to choose one for event management that meets your organization's needs. In this article, we look at the top features to look for in event management software.
1. Simplified Registration
Whether you're hosting an in-person, hybrid, or online event, registration is a crucial aspect of event planning. The process is often the first contact that attendees have with your event, so getting it right will ensure that you leave them with a good impression.
Be sure to choose software for event management that makes registering for your event a flexible and easy process. To increase attendance and engagement, your solution should have built-in marketing features, such as targeted emails.
From tracking click-through rates and seeing whether your content engages attendees to sending invoices and tracking ROI, the right software helps ensure that your event runs smoothly from the start.
2. Comprehensive Event Website Builder
The website is the face of your event, so you must choose a software solution that gives you complete control over your brand and creative control over your website's design. Software for event management enables you to enhance attendee engagement with custom schedules, handouts, slides, and networking features.
The right software makes it easy for participants to plan what they want to do and see at your event before it begins, from viewing sessions and exhibitor information to exploring the floor plan and speaker biographies.
Furthermore, an effective software solution enables attendees to create profiles and connect with others via your website. You can also optimize your website across devices, including cell phones, tablets, laptops, and desktop computers. After all, you want all attendees to be able to check your website on their preferred device.
Make sure the software that you pick has the option for creating an e-poster gallery that attendees can access from any device, so they can take notes, add ratings, and always have the information that they need at their fingertips.
3. Speaker Management
Speakers bring life to your event, and managing them is a critical part of the event planning process. The right tools will make the experience easy for them so they can do their jobs flawlessly.
Software for event management with a speaker portal enables you to consolidate vital information and organize it in a central location, so speakers can access it quickly and stay up to date.
Cadmium's speaker portal uses a task-based system that enables speakers to submit the information that event planners need, and it gives them the freedom to manage themselves. A robust speaker management system enables event organizers to collect and manage speaker content, keep track of tasks, and schedule sessions and presentations.
Also, Cadmium's eventScribe Mobile App and Website simplifies the process of getting all of this information to attendees. Furthermore, it integrates with your LMS to maximize attendees' learning experiences before and after the event.
4. Reporting and Analytics
Keeping track of data related to your event is the only way to know if you've succeeded in accomplishing your mission and how you can improve. Comprehensive reporting and analytics are a core part of event management software, enabling event professionals to gain insight into the data to determine what works and what doesn't.
The ability to track click-through and open rates and information on registered attendees and revenue earned is an essential feature in an event software solution. Having this data on hand lets you grasp whether your marketing campaign has been successful and how attendees are engaging with your website.
With software for event management, you can track all of this vital information in one place. You also get to control how detailed the reports on your events are, whether you want to understand the big picture or examine specific details.
5. Lead Retrieval Tool
Lead retrieval tools are vital features to look for when shopping for event management software. Select a software that includes a contactless lead retrieval solution to streamline the process of collecting leads without using paper business cards.
Cadmium's lead retrieval tools are built into EventScribe mobile app and Exhibitor Harvester, making it easy for exhibitors to connect with leads. Exhibitors can also customize questions, capture leads, export reports in real time, and follow up with attendees immediately, helping them maximize ROI.
Final Thoughts
The right software for event management gives event professionals the tools that they need to manage an entire event from beginning to end. It consolidates all aspects of event planning, including registration, speaker management, lead retrieval, and logistics, saving your team time and money.
Here at Cadmium, we make it easy for event organizers to deliver seamless, memorable event experiences to attendees and manage speakers, exhibitors, and all their associated assets. To see how we can help you simplify your event organization, reach out to our expert team today!
Related Insights
Sign up for our newsletter