Lecture Capture Software: What to Look For
Feb 24, 2022 Read Time: 3 min
by Cadmium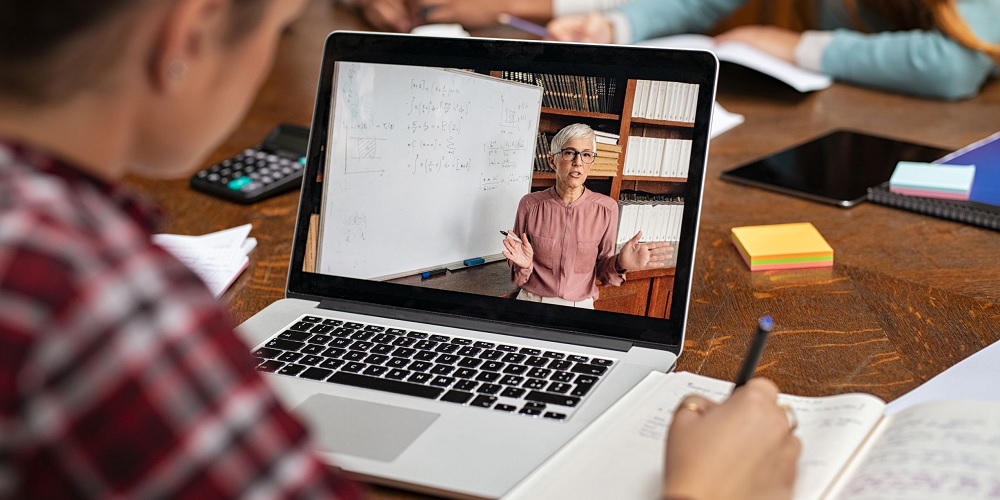 The demand for video education is higher than ever. Well-made educational videos have an ROI of 569%, generating millions of dollars' worth of revenue every single day. To take advantage of this enormous surge in popularity, many educational organizations are turning to video.
Schools from all over the world are relying on capture software to record, host, and distribute educational content. Since it is such a vital part of the video recording process, the right capture platform is paramount for supporting colleges and universities. In order to streamline their video production schedules, educational organizations need to choose lecture capture software with the perfect blend of form and function.
This article will explore the most important elements of lead capture software, what it does, and what to avoid.
What is lecture capture software?
Lecture capture software is a unique digital tool that records, uploads, and stores educational videos for future use. With its cloud hosting and powerful resources, capture software provides an affordable, streamlined way for instructors to share ideas and insights with students, parents, staff, and alumni.
Schools looking to use lecture capture software can record and distribute:
Project descriptions and rubrics
Video presentations
Student responses
Full lectures
Tutorials
When used correctly, lecture capture software is a quick and easy solution for regular video production.
Why is lecture capture software important to universities?
Today's educational facilities don't just need educational videos—they need lecture capture software in every aspect of their organization.
Thanks to new advances in the lecture capture field, it's easier than ever for educators to record, upload, and share current curricula. Advances in cloud hosting technology have made capture software irreplaceable for schools with large student bodies. Put simply, lecture capture software outfits instructors with the ability to reach students where it counts.
It can provide an enormous number of benefits, including the ability to:
Save money on paper, printing, and marketing
Repurpose videos to assist students with their studies
Engage nontraditional learners from international locations, full-time employment, and learners with disabilities
From an educational perspective, captured lectures also lead to stronger learning outcomes. This primarily includes better memory and retention, promoting:
Supplemental learning
Flipped classroom models
Training or tutorial videos
When it comes to high-quality lecture capture, both faculty and students can grow in mutually beneficial ways. Investing in the best possible solution for your organization is vital for ongoing success.
What you want from lecture capture software
A powerful lecture capture software solution should be cutting-edge in all respects. Not only will it need to scale with organizational needs, but it will also need to operate in a way that complements, not hampers, current processes.
Adaptable media upload and capture enables educators to record lectures from nearly any and every location. Capture lectures in many formats and distribute them to various hosts.
Comprehensive growth and scalability options are must-haves for modern lecture capture software, especially for large schools. Look for software that can grow alongside your student body.
An organized video repository enables fast and accurate sourcing at a glance. Previous videos can be reused and recycled any number of times, creating a healthy stream of evergreen content.
For all intents and purposes, your lecture capture software should be adaptive, comprehensive, and extremely organized.
What to avoid when buying lecture capture software
Not all lecture capture software is created equal. Here are a few elements to avoid in your next institutional investment.
Unsecure APIs
A strong lack of security could let your videos be seen by unwanted audiences, increasing institutional risk.
Lack of integrations
Fewer integrations reduce your possibilities for future lecture capture uses.
Poor accessibility options
Without the right blend of functionality and adaptive options, fewer students will be able to access your content.
While looking for a lecture capture solution that's right for you, look out for these warning signs.
Warpwire provides lecture capture software for everyone
High-quality lecture capture software should never be difficult to source. The Warpwire team is passionate about bringing practical solutions to every classroom.
From public universities to private colleges, Warpwire houses thousands of videos for educational clients worldwide. It has safe, secure, highly functional lecture capture software at scale, providing educators with the ability to do more.
Warpwire's lecture capture solutions include:
Guest speaking
Multiple caption profiles
Broadcasting live events
Social media integrations
Multi-cam capabilities
Lecture capture software could revolutionize your institution.
Warpwire's video platform provides analytics to help you track media assets, media libraries, and system-wide usage. Designed to explore engagement, Warpwire's reports provide deep insight into how your institution interacts with media.

To see how we can help you better leverage your video content, get in touch with us today!
Sign up for our newsletter