Managing Your Next Association Event: 4 Effective Strategies
Mar 3, 2020 Read Time: 5 min
by Cadmium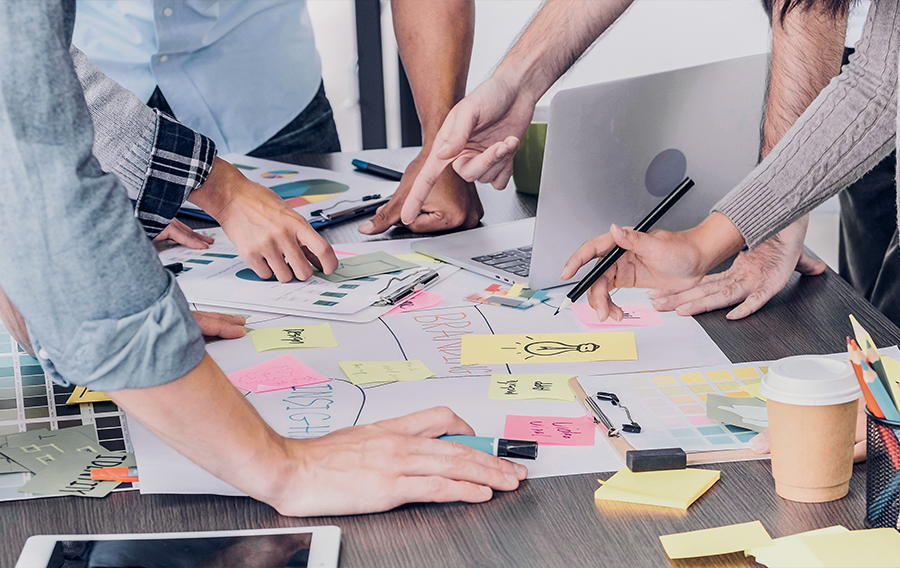 Written by Jake Fabbri, VP of Marketing at Fonteva
Feeling frustrated with how to juggle managing your association's event? Read our guide for effective strategies on how to make your next event better.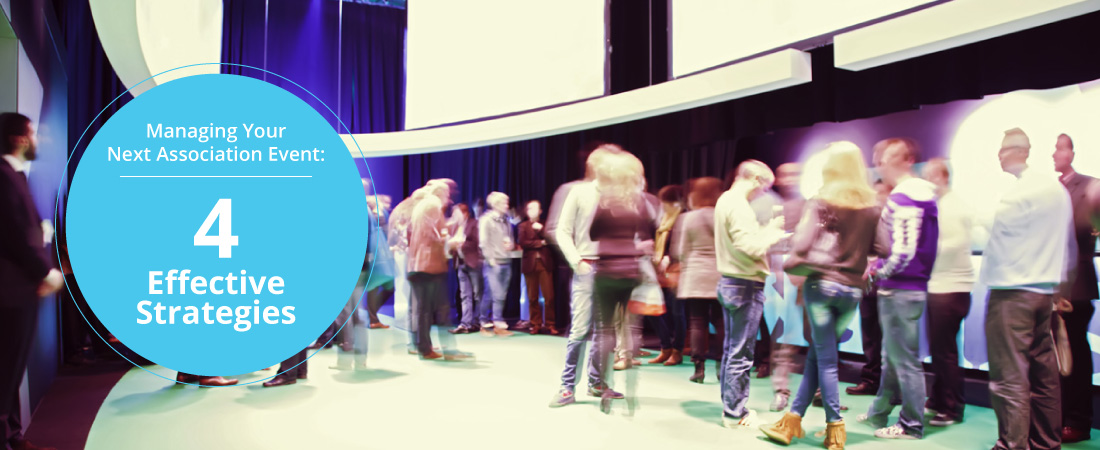 If you help run an association, you know that events are the main place where you actively engage with your members. Whether you're hosting a conference where professionals in the same field come together and listen to a guest speaker, or you're offering an educational course to grant members with certifications, events provide the space for your members to feel the full benefits of being a part of the community.
You've probably hosted quite a few events for your association in the past, but it's always good to take the time to look over how your management processes can keep improving. Your events should cater to your members and offer unique experiences and opportunities for growth.
Some even say that events attracting attendees is similar to the way that stores will compete for shoppers— so how do we start managing our events better?
Most associations depend on top association management software solutions to help direct their day-to-day activities, as well as help plan and launch events. With some simple tweaks to your suite of management tools, you can start cleaning up your event management procedures, helping your team better oversee event details as well as making the actual event and registration process seamless for members. Here are some strategies and tips:
Create an effective event website

Update your registration process

Incorporate a mobile app into your events

Integrate with your CRM for post-event engagement
With the right management tools, your association's team will be launching more successful and engaging events in no time flat. Let's get started.

1. Create an effective event website
The first place your members are checking to garner information about your association is your website. Besides displaying general details of your mission and what your association hopes to bring, creating a specific page or site for your association's events is something to consider as well. Make it easy to learn about and register for your event by providing a dedicated microsite with additional information for further exploration.
The best association event websites will be easily accessible and navigable, offer the most relevant details, and accurately represent your association's brand. When creating your event website, make sure that it:
Builds excitement for your event.

Post bright and fun photos of your last event to get attendees prepared. Give a sneak peek to the schedule so your members know what they're looking forward to!

Keeps event attendees updated with changes.

Sometimes during the weeks leading up to your event, speakers might cancel or you realize the location won't be big enough. Your website is a great initial place to let your event attendees know what's new and share essential updates in a centralized place.

Has your registration form embedded into the page.

Don't make your members have to go to a third-party website. Put your form straight into your event page so that the registration process is seamless, ensuring that more and more people actually hit that register button.
Check if your association management or event planning platforms allow you to create microsites with embeddable tools.

2. Update your registration process
Time and time again, people start to finalize their online transactions, whether it's an event registration form or a shopping cart after an online spree, and they don't decide to make that final purchase.
Abandoned shopping carts should be one of every associations' biggest fears when hosting and promoting an event. However, there are some steps your team can take to prevent this as much as possible.
When creating a registration form for an event, you should be working hard to make the process smooth and fast for your members. Most of the time, people decide not to follow through with a purchase because it simply just takes way too long or there weren't enough options to accommodate their needs.
There are event management tools out there that can help your team create the perfect registration form and curate a seamless process for your busy members. Here are some of the best registration form features you should look out for in your event tools:
Provide perks or tiered packages for members.

Though your association's event may be offered to the public, make sure your members know that they're special and offer certain benefits that only they can access.

Connections to a variety of trustworthy payment processors.

Your attendees don't want to risk their information with payment processors that they don't know. Make sure your software has a secure and transparent way to take in transactions.
You can't always ensure a possible registrant will actually make that purchase, but you can curate their experience in such a way that it's hard for them to say no. Look into event management tools that speed up your registration process and offer plenty of options.

3. Incorporate a mobile app into your events
As your event comes closer and closer on the calendar, your team should start thinking about steps to take during your actual event to better manage it. You never know what could come up— whether a speaker decides not to show up or you have an unprecedented amount of walk-in attendees. How are you supposed to juggle what you cannot prepare for?
There are plenty of event tools that can both help your members have a better time while also giving your staff a place to communicate without having to physically run around the venue. With a mobile event app that both your team and attendees can use, your association provides:
Access to all your event vendors' and speakers' details for your staff.

A reliable portable payment processor for if any attendees wish to upgrade their event package or allow for walk-ins.

The event schedule and any time changes for your attendees to refer to.

A communications and notifications option to let attendees know of any major updates.
Most of your members will be using their smartphones during the event anyway. Meet them halfway and bring your event to their fingertips, offering an elevated experience for both staff and attendees to enjoy.

4. Integrate with your CRM for post-event engagement
Once your event is finally over, you might think that this is when you should give your team a break. However, one of the best times to engage with members is right after your event is finished. With surveys and questionnaires, you can gain an understanding of how your attendees felt about your event while it is still very fresh in their minds.
Integrate your event tools with your CRM to get the most updated information on your attendees and make smart moves for further engagement. Your association's CRM system is basically your member database. Having a robust and well-functioning CRM system will provide your team with full profiles on each individual. These profiles can include basic personal information, association membership details, and also event engagement metrics.
What are some things your association's team can be doing once your event is over?
Post-event data analytics.

Use your tech to automatically pull key points and metrics from your event to give you insight on how to improve for the future. Know your strengths and weaknesses before going forward. Having your event tools integrate with your CRM will offer your team to full view of how your event data lines up with other correlations.

Surveys.

Besides a survey appearing on your event attendees' mobile apps, you can also have an automated email tool send post-event questions to only the profiles in your CRM who have actually attended your event.

Start developing improved marketing strategies for future events

based on the insights that your CRM provides for you.
Integrating your tools with your CRM will keep your data safe in one place while also giving your team the best insights into how to engage and communicate with your members. With popular CRM systems like Salesforce, there are whole ecosystems of event management tools (check out some top picks here) designed specifically for that platform.
Now you're equipped with strategies for your next event, from the start of registration to how you can engage with members post-event. Get prepared and manage your association's event in the best way in order to keep your attendees coming back and provide an unforgettable experience. Good luck!
About Jake
Jake Fabbri is the Vice President of Marketing at Fonteva with over 18 years of experience working in marketing management. He has experience with lead generation, content marketing, marketing automation, and events.
Sign up for our newsletter