Maximize Event Impact by Following Through with a Post-Conference Follow Up... Here's How
Oct 10, 2018 Read Time: 4 min
by Cadmium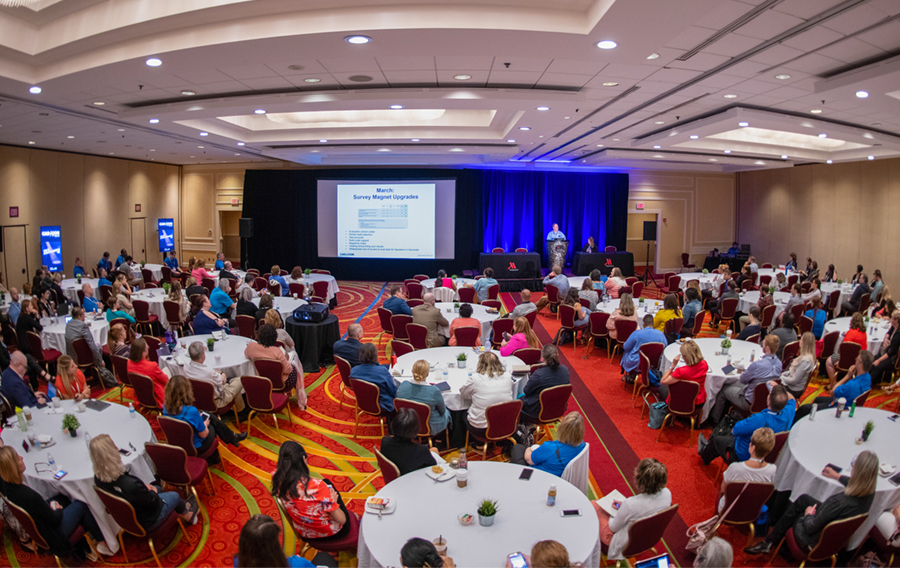 Written by Dan McCarthy, Event Manager at Venueseeker
Conference events help companies break out of their digital presence. It's always a plus for attendees to get a look at the company and its representatives in person. However, to leverage the full effect of a live conference, you have to follow up after the event. Otherwise, all the content, experience, and networking will quickly fade from the attendees' mind. Learn some of the tricks of the trade for maximizing the effectiveness of post-event follow-ups.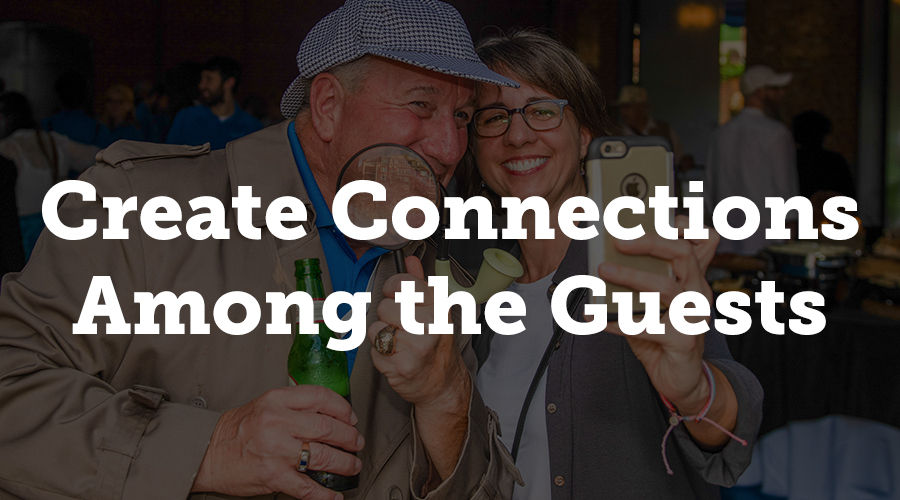 1. Create Connections Among the Guests
During the conference, you'll likely speak with dozens upon dozens of guests. Of course, you can't remember every face and name, but some conversations will remain in your forethought. Have you considered connecting some of the guests with one another?
Perhaps you spoke with Jim and Janice. Neither know one another, but you feel the two are compatible, either professionally or personally. After the event, reach out to the two and recommend that each reach out to the other.
What's the point of doing this? On the surface, this doesn't seem to directly benefit your company in any way. Besides, it's not your job description to be playing matchmaker. However, whether hooking up Jim and Janice results in anything meaningful is besides the point. The mere suggestion that the two of them hook up gives Jim and Janice the impression that you're genuinely interested in helping them out without expectation of their patronage in return.

2. Segment Your Leads
Don't just send a generic email to everyone. Sure, it's better than nothing, but that's the lazy man's approach. Instead, you need to segment your leads. This shouldn't be too hard with advanced automation software that enables you to craft specific messages, each catered to a specific demographic. For instance, you can send a mass email message to guests that attended a particular workshop and a separate email to another group that purchased a VIP pass for the event.
You should also consider writing a personal message to a select few attendees that you had a conversation and formed a strong rapport with. For instance, if one attendee expressed interest at a particular company product, make a note of that. The day after the event. Send that attendee a personalized message, perhaps with a link to the product and maybe even a discount code to entice a purchase or signup.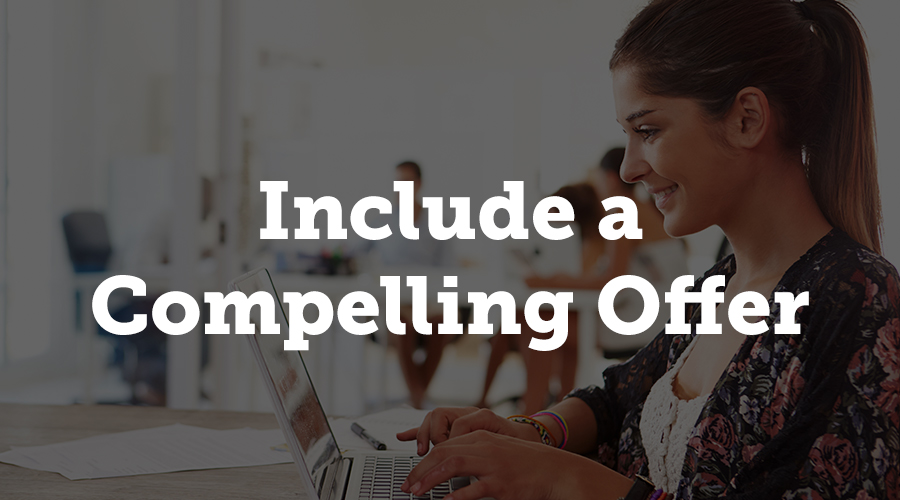 3. Include a Compelling Offer
It's not enough to just send everyone a thank you email for attending your conference. While the acknowledgement is much appreciated, that in itself may not be enough to take them further along the sales funnel process. Instead, include a compelling offer in the email. However, this shouldn't just be a random gift like a discount code or free shipping on the next purchase. The gift should tie back to the event.
If the event included promotion of an upcoming marketing course, for example, then the gift should be tied back to that. Perhaps it can be a discount for people that sign up in the next 72 hours, or free access to the first chapter of the course.

4. Post a Video Highlight
The event should have an assigned camera guy to record the focal points of the event. Be sure to film the lectures, presentations, and workshops. Post the content on your company YouTube channel and inform attendees when the video is up. This allows guests to recap the content at their leisure. Plus, those unable to attend also benefit from seeing the highlights.
To really make an impact on individual guests, send a personal link to the video to attendees that appear for any significant amount of time in the video. If a particular guest was chosen to come on stage for a demo, for instance, then contact that guest specifically if you can identify him/her. Reach out to that person personally with an email and the link to the video. Include a message like:
Hi Sam, Having you come on stage for our demo was one of the event's highlights. Thank you for your participation. We have the segment on film and thought you would like to see it.

5. Share Infographics
Share some of the event stats with the guests. Data isn't just for internal staff; attendees like to see how well an event they attended performed. You should compile a visually appealing infographic with data that shows total event turnout, total revenue, etc. At the end of the infographic, include a message thanking the attendees for making the figures achievable.
It's even more important that event sponsors see the infographic. They are just as invested in the event as you are. The data will help them determine whether they choose to fund future events.

6. Share Photos
Lots of photos are going to be taken throughout the event. This includes those of the presenters, staff, and guests. Some will be individual photos, while others will be group shots. Obviously, some of these photos will go on your Instagram.
We suggest making even greater use of these photos. If you have individual shots of guests, consider editing some of them, perhaps to include a company logo in the background and send them to that particular attendee. You can send the photo as a digital file via email. However, for an even more pronounced effect, we suggest sending a physical copy to the person along with a thank you note. You can also embed the photo into a postcard that you send to the individual guest.

7. Arrange an After-Party
This takes place immediately after the event and can be at the same venue or elsewhere. This is mainly for the staff as an appreciation for their hard work. Follow-ups, after all, shouldn't just be about the guests. Follow-up on your own staff to show you acknowledge their contribution.
Of course, you can also use this after-party to earn the good graces of a select number of guests. Invite any guests that you feel are high prospects of becoming loyal customers. This will make them feel like they're part of your company inner circle.
Never overlook the necessity of follow-ups. Without them, you just greatly eroded the potential of your conference event. The right follow-up strategies ensure your guests maintain their focus on your offerings and don't deviate their attention.
About Dan
Dan McCarthy is an Event Manager at Venueseeker, an event management company based in the UK. Dan has 5 years of event project management under his belt. He has worked on many successful events, and currently shares his knowledge by writing on the company blog. Follow him on Twitter @DanCarthy2.
Sign up for our newsletter