16 Benefits of Using an Online Video Education Platform
May 5, 2022 Read Time: 3 min
by Cadmium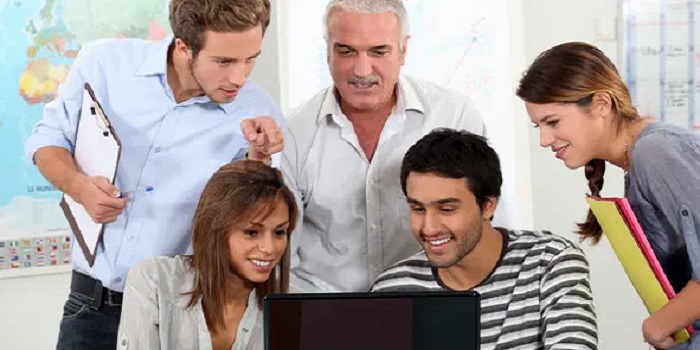 Millions of modern learners are looking for new mediums of education, including the online video platform. The results are clear: Google searches for online education grew 100% in 2020 alone, showcasing the immense spread and scope of online education. Online videos and their digital hosting platforms will be vital to the industry's future.
Being used in places that range from small colleges to large universities, an online video education platform is critical to success. But for schools with little to no experience in hosted services, justifying its usefulness may be more complicated. Let's explore all the benefits of using digital education platforms in higher education, especially for educators at the university level.
Types of online video education platforms
There are three major types of online video education platforms for universities to use:
Public: These platforms include hosting sites like YouTube or Vimeo. They are not specifically geared toward education.
LMS: This involves the use of learning software to host videos, including platforms like EthosCE and Elevate. They may have more limited functionality.
API: An API education platform is a program built to host educational videos in the cloud. It can be customized to meet various needs.
API software is the most coveted of the three, with more than 86% of colleges and universities having it in some form on video hosting platforms. When the time comes to purchase a platform of your own, APIs will be extremely important to scalable future growth.
Sixteen benefits of an online video education platform
Switching to an online video education platform has several benefits for university staff, faculty, and the student body.
1. Professional development
Hosted videos enable schools to rapidly scale their L&D programs, assisting students at every level of education. Reduce unnecessary training costs, and enhance final results with a comprehensive digital platform.
2. Long-distance learning
Online video education platforms facilitate the engagement of distant students who would otherwise be unable to physically attend class. API platforms create opportunities for international students to get involved with campus life.
3. Classroom enrichment
University faculty can use video content to supplement in-class lectures, creating an engaging and interactive experience for all students.
4. Student collaboration
With an online video education platform, group projects are no longer limited by location. Students can access and contribute to assignments from anywhere worldwide and at a deeper level.
5. Advanced instruction
For students seeking enrichment or additional instruction, online video education provides a wealth of supplemental resources. These platforms make it easier for educators to create advanced instructions or videos on the go.
6. Higher engagement
Online video education platforms can increase student engagement and learning retention by a large degree. When learners are more engaged, they are more likely to excel at their classwork and field of study.
7. Interactivity
Online video education platforms are interactive by nature and enable students to click, pause, and play videos at their own pace. This is excellent for hands-on or visual learners.
8. Stronger memory
When students visualize concepts, they are more likely to remember them later. Online video education platforms provide educators the opportunity to share memorable data visualizations.
9. Better performance
Recent studies indicate that students who use online video education platforms report higher levels of academic performance. In addition, they are more likely to be invested and interested in their classwork.
10. Help desk support
Most online video education platforms offer help desk support. This could range from FAQs to 24/7 customer service, which can address potential product hiccups or pitfalls. Other video platforms, including YouTube and Vimeo, do not offer such a service.
11. Integrations
When online video education is properly integrated into a school's LMS, it can streamline many administrative tasks for staff members. This includes tracking student progress and monitoring video analytics.
12. Ease of access
API platforms are designed with the user in mind. Simple, straightforward, and intuitive interfaces can be used by any person with any background.
13. Accessibility features
A key benefit of an online video education platform is that it offers a range of accessibility features. These include anything from closed captions to specialized playback functions.
14. Long-distance reach
With an online video education platform, schools can expand their reach to a global audience. This promotes internationalization initiatives and enables universities to remain competitive in the marketplace.
15. Cost-effective
API-based platforms are often more cost-effective than other solutions because they create a one-stop shop for all educational video needs.
16. Highly organized
Video education platforms like Warpwire offer the categorization and tagging of videos. This makes finding specific content much easier for educators and administrative bodies.
Why Warpwire is the best online video education platform on the market
The Warpwire team believes in providing every student with an opportunity to learn. Since the beginning, they have worked hard to develop solutions that work for the modern educator in all disciplines of higher education. Warpwire is:
Warpwire's video platform provides analytics to help you track media assets, media libraries, and system-wide usage. Designed to explore engagement, Warpwire's reports provide deep insight into how your institution interacts with media.

To see how we can help you better leverage your video content, get in touch with us today!
Sign up for our newsletter