Partnership Brings Digital and Print Together at Conferences and Trade Shows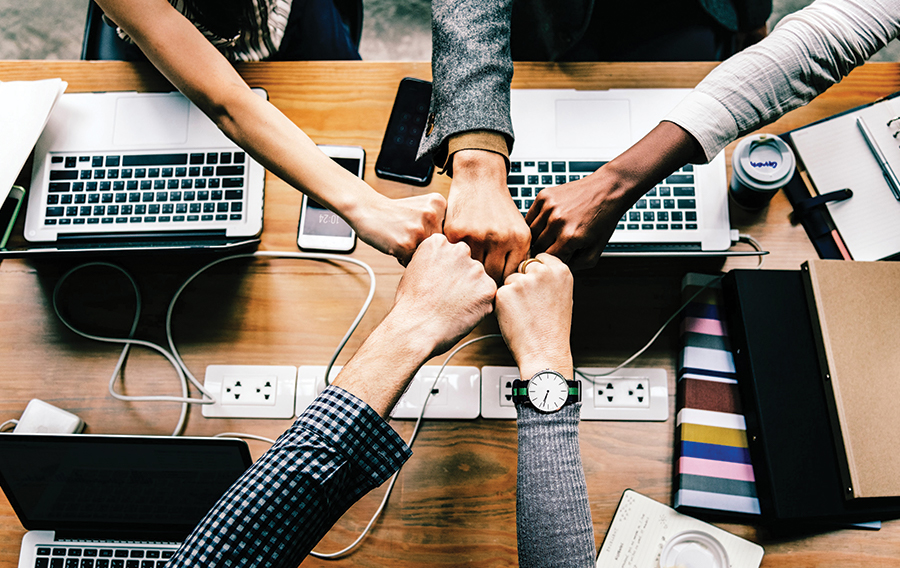 CadmiumCD and Madison Avenue, Inc. Develop Solution to Integrate Event Apps with Reusable Meeting Signage
FOREST HILL, MD – CadmiumCD, a provider of software solutions for meetings, conferences, and trade shows, has entered into a partnership with Madison Avenue, Inc., provider of meeting graphics and signage. The partnership with Madison Avenue is designed to strengthen CadmiumCD's commitment to bringing events together on to one easy-to-manage ecosystem.
"Partnerships like these tell our clients that we understand the full scope of their work," says Michelle Wyatt, co-founder and CEO of CadmiumCD. "While we offer digital signage products through eventScribe®, we also understand the need for printed signage at conferences and trade shows as well. In fact, we have our own print requirements for CadmiumCD's annual users' group, CadCon."
Madison Avenue's signs and graphics offer a range of possibilities for meetings and events. Their SMARTsigns® technology, for instance, allow planners to replace messages during an event by swapping paper prints. These signs are also sturdy enough to be reused year-after-year.
"We pioneered the concept of the reusable meeting sign over twenty years ago," says Charlie Wiemers, co-founder and president of Madison Avenue. "First, we replaced common foam core with new, heavy-duty plastic background materials for durability and longevity. Then, we developed an easy-to-use, upscale holder to display and exchange meeting messages printed virtually free on a desktop printer."
The signage integrates with CadmiumCD's eventScribe App through the use of QR codes. Meeting planners can switch out the QR codes between sessions or during key events throughout the day. Common uses include QR codes that give attendees instant access to handouts and presentations in the app, or those that attendees scan to access questions related to educational scavenger hunts.
"At CadCon, we replace QR codes after each session as part of our digital scavenger hunt," says Michael Doane, CadmiumCD Marketing Manager and member of the CadCon planning team. "This gives participants a sense of competition and urgency since they only have a limited window to receive points from certain questions."
For more information about the CadmiumCD – Madison Avenue partnership, or to learn how you can begin integrating your event app with printed signage today, please contact CadmiumCD at www.cadmiumcd.com or 1-877-426-6323.
About CadmiumCD
CadmiumCD is an event management software company with more than 15 years of experience providing solutions for Meeting Planners, Exhibition Organizers, Education Directors, and Attendees. The company's award-winning platform is trusted by more than 3,500 meeting professionals worldwide to collect, manage and share content to all event stakeholders.
About Madison Avenue
Madison Avenue is 100% focused on meetings and events. We don't make birthday banners, business cards, or Beware of Dog signs. Instead, we focus relentlessly on bringing meeting and event planners the finest assortment of meeting-support products and graphics to creatively accessorize and brand any event. Since 1993, even our website, www.MeetingSigns.com, tells you we are serious about your success.
Sign up for our newsletter