The 3 Biggest Challenges with CME Accreditation (And How to Solve Them)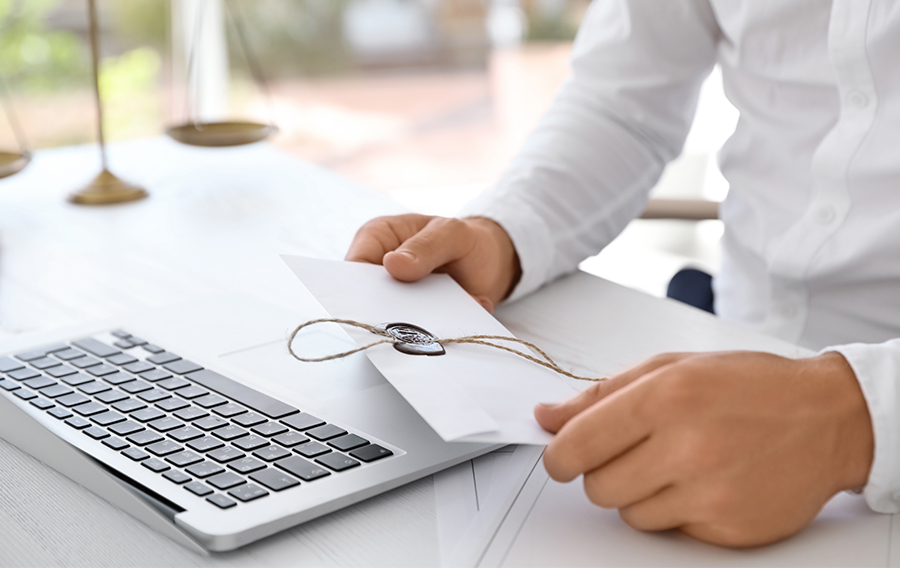 Continuing Education Company's Walter Ejnes Shares His Team's Process for Maintaining Accreditation for 400+ Educational Activities
Continuing Education Company, Inc. (CEC) is an independent, non-profit, 501 (c)(3) continuing medical education organization. For over 25 years, they have developed and provided educational opportunities to improve the skills and knowledge of medical and healthcare professionals. They accomplish this mission by offering American Academy of Family Physicians (AAFP), AMA PRA Category 1 Credits™ and ABIM MOC accredited live CME conferences and online courses.
Walter Ejnes became CEO of CEC over thirteen years ago when the company only hosted one conference. Since then, they've grown their educational activities to twenty multi-day conferences in 2019, and manage over 200 speakers per year.Three years ago, CEC expanded its educational program online as well, where they offer over 400 hours of education.
"From an accreditation standpoint there are rules that we have to follow in terms of disclosures and so on for the accreditation. So those are 400 speakers, some of them may be the same, but we have to treat them as individual activities. That's a lot of information and a couple of years ago, we made the decision to actually become ACCME accredited."
3 Major Challenges with Maintaining Accreditation
Walter and his team quickly identified three major challenges with maintaining accreditation for his organization's educational activities.

1. The Length and Depth of the Process
ACCME has an established criteria that every accredited provider must meet. During the accreditation process, an organization must prove that it meets this criteria by laying its activities bare to the accrediting body. Walter says the length of this process was a big challenge for an organization eagerly awaiting the official seal of approval.
"The process of becoming accredited is a long one," says Walter, pointing out that it took CEC over a year to complete. "You have to put together a lengthy pre application and then if it's accepted, then you have your application. Then you actually get interviewed by two representatives of the ACCME to look at your processes."
Once an organization is accredited, the process is not over. Four years after acceptance, Walter says that CEC must complete a self-study to maintain their accreditation.
"We hear from others in our industry how difficult it is to do the self-study and to go through the re-accreditation, because you have to pull together a lot of information."
He adds that while the length of the process is a challenge, it is also a benefit, as organizations who go through it are trusted by learners. The lengthy process ensures that only quality programs get accepted.

2. Managing Speakers & Content
The second major challenge, according to Walter, is collecting data, content, and information from speakers and storing it in an organized system that's easy to reference. Speakers need to submit their contact information, biography, travel arrangements, AV needs, expense reports, and more for each educational activity they're associated with.
This serves two purposes. First, some of this information is used by CEC to serve up great educational experiences to their attendees. Second, it creates a record that can be easily accessed during the accreditation process. But it is tedious for speakers to do, and this creates friction in the process.
"Our staff was concerned about the faculty that we use a few times a year, that they're going to have to upload everything over again. Everything from their name, their address, contact information, then their disclosure information, their bio, all this stuff."
The most important thing to collect, according to Walter, is the speaker disclosure form.
"To credit a program need to be in compliance," he says. "The speakers have to disclose any conflicts of interest and this is the standard. It's done with every CME program. So before they speak, they typically have a slide where they just make their disclosure."
It is common practice to collect this via email or fax, but Walter points out that this is messy and information is often missed when these traditional communication channels are used.
"The most important part besides the disclosure is the presentations," Walter adds. "They upload their PowerPoints. Now, we download those, and then we're able to review them for CME compliance as well because you have to go through a peer review."

3. Internal Communication
The final challenge was one most organizations face: developing good communication practices and organized processes. Walter says his team is entirely remote, so it is sometimes difficult to stay up-to-date with everything going on.
"Sometimes Sue Barnwell, one of our program managers, gets an email from a speaker, sometimes I would get the email, saying, here's my expenses, pay them when you're ready. She'd get them, and she'd have to send them to me. Then it's like, Dr. Smith calls. He hasn't gotten paid yet. So Lisa Wortner, who handles expenses, is usually the first one to get that call. She'd call me, 'Hey, what's happened? He has gotten paid yet.' 'Well, I didn't get anything from him.' 'Oh, yeah, I sent it to you.'"
Walter says speaker expenses aren't the only documentation that the team needs to track. Another crucial element for CME compliance are presentation changes during the review process.
"There's a lot of communication between Sarah and Sue for example. Sue will take the PowerPoint presentations and will kick off the process. She'll send it to Sarah, who does the audience response questions for it. She'll set it up for printing or for placement as PDF on our website. She sends it to me for review and then I'll send it over to our medical director for review."
Every step of this process is prone to error. Sometimes old versions of files are sent, sometimes files are lost in email inboxes.
5 Tips for Managing Your CME Accreditation Process like a Pro
Walter realized he needed some kind of tool to solve these challenges. He moved his team's processes onto the Conference Harvester after meeting CadmiumCD CEO and co-founder, Michelle Wyatt, at a CME conference.
We asked him if he had any tips for making the CME accreditation process easier while using a software system like the Conference Harvester, and he delivered. Here's what he had to say.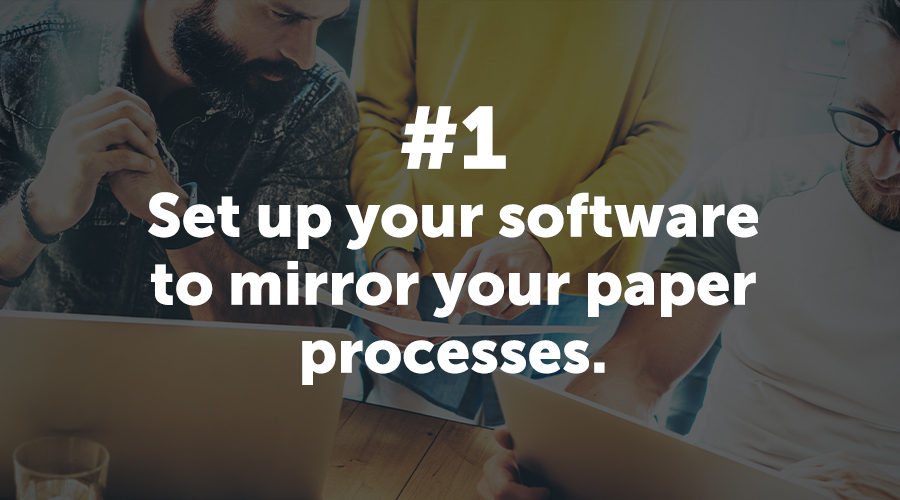 1. Set up your software to mirror your paper processes.
Walter and his team had a lot of good processes in place already. He wasn't looking to change everything, he simply wanted to move those processes into a more streamlined, easily managed system.
"Harvester was perfect because we could upload our information, who the speakers are, what their topics are, when they're lecturing, send out invitations where they then log in and they complete all the paperwork. What we did was we basically mirrored the disclosure forms for accreditation."
This kept the learning curve low for his team. Everyone who had to use the system immediately recognized the process and realized the benefits of the software.

2. Use the software to track faculty tasks and deliverables.
Walter says the Conference Harvester's Speaker Tasks features are among the most useful.
"It's beautiful. It works amazingly well and it's organized us to where it's become the easiest part of what we do in terms of outreach into our faculty, making it easy for them to work with us, making sure everybody is on task."
Instead of emailing back-and-forth with speakers, keeping track of deliverables in a spreadsheet, and processing static files, Walter and his team now have one central dashboard to track everything.

3. Pull content from the system to make printing handouts and syllabi easy.
Like many medical conferences, CME Company's learning activities still utilize printed materials.
"Harvester makes it so easy for us to meet our deadlines," says Walter. "We have a conference in three weeks, and we're going to go to print tomorrow, and it's like, boom, everything's in the Harvester. Download it, and then we print it."
They simply pull the conference schedule and speaker handouts and send them off to their printer. Walter says the greatest part is that there is little room for error because Harvester always displays the latest changes.

4. Stop getting stuck in the details and focus meetings around strategic goals.
Walter says now that they're using the Conference Harvester, everybody knows exactly what's left to do and there's no more back-and-forth on details. This is crucial for a high-functioning small remote team like his.
"It's really changed the focus of our discussion to a more productive discussion on how to grow our business, how to add more meetings, how to improve our meetings, rather than housekeeping."
This helps Walter and his team focus on the company's mission.
"Our ultimate job and mission is really to educate physicians, and we're doing it through online education, and through conferences. Conferences, being the main part of our business. So, our discussions now are always a lot more productive. We can put our energies in areas that will just help us with our growth."

5. Use the software to make the accreditation process painless.
While the accreditation process can be lengthy and daunting, Walter says the Conference Harvester makes it painless.
"When we started the initial application process for the ACCME accreditation, we worked with a consultant who ran through the criteria. We had to put together a list of all the activities that we were going to submit with our application. They asked about our process of how we met our speakers. All of these things that we do day in, day out, and I kept pointing to the Harvester. How do you handle expenses? We do it over Harvester. How would you do the disclosures? Harvester. How do you do your review? Well, after they submit everything to the Harvester… You have everything at the touch of a finger and the coolest thing was the disclosures because you're able to download a spreadsheet that basically lays it out."
Continuing Education Company is up for recertification soon and Walter says this time they hired a new employee to handle the process. At first, she was nervous this would be a huge, intimidating undertaking.
"So we're submitting our self-study again and this time, we've hired a new staff member, Beth Townsend, to handle our accreditation, and she's coming in with very little experience in CMEs so we trained her. We taught her everything. She's working with Aaron Schwartz, our consultant and it's the same thing. She was really amazed how organized everything was."
Walter says the self-study is great because organizations must reflect on the way they run their educational activities.
"The reason for the self-study, the reason when you're accredited, it really forces you to look at your entire process, how you handle an activity from start to finish and this stuff should always be available right there, at our fingertips. We shouldn't have to be chasing after our information."
He says with Conference Harvester, this has never been a problem.
Why Conference Harvester Works for Continuing Education Company's CME Accreditation Process
CEC started using Conference Harvester with accreditation in mind, so they've fine-tuned their process around it's functionality and ability to help streamline the whole process.
Here's CEO Walter Ejnes again:
"It's part of our process and there are things that along the way we've looked at and say, is there a better way to do this? Is there a better way to simplify this? Then we go ahead, we make that change. We make a change or we simplify it and forget it changes our entire process but that's really the beauty of the whole ACCME accreditation process. It enables you to see where your faults are, and enables you to see what you're really good at and I can tell you with certainty that much of what we're good at, is due to the fact that we're working with the Harvester. I can't imagine not using it now."
The Conference Harvester was built specifically for meeting planners who manage content from educational conferences. It is designed to easily assign tasks to speakers, track deliverables, and make communication between all stakeholders as simple as possible.
For companies like CEC, it is a tool that not only helps manage individual activities, but also serves as a record that can simplify the accreditation process.
Interested in Using the Conference Harvester to Manage Your Accreditation Process?
Schedule a demo to learn how the Conference Harvester can be used for your unique challenges.
Sign up for our newsletter