How the Room Check-In Process Works for Accreditation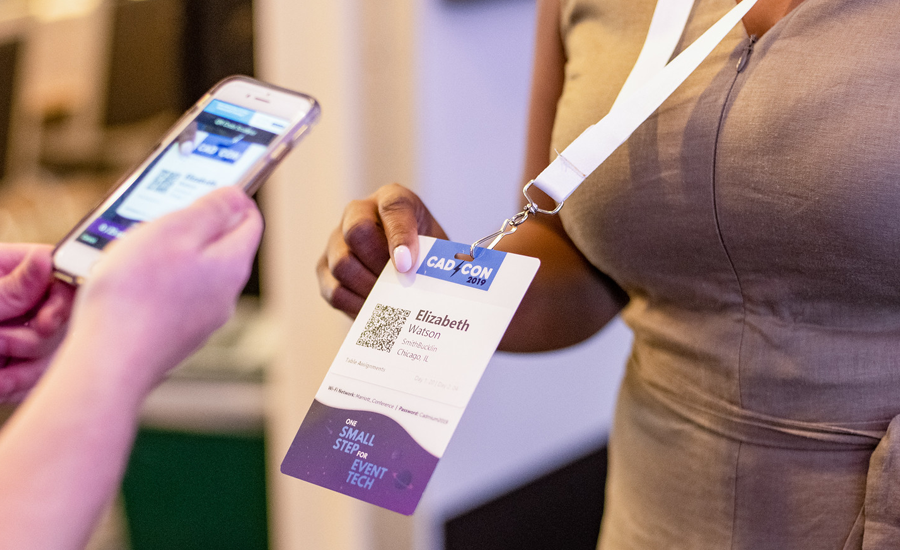 If your organization hosts educational conferences that offer continuing education credits, then you know all about the accreditation process. It's not always easy. Luckily, we've found that tying room check-in with session evaluations and certificates makes it a little simpler. Here's how:
Step 1: Scan the Attendees, or Have the Attendees Scan a QR Code (Self Check-In)
This helps:
Track attendance at sessions
Ensure access to correct evaluations
Support self check-in or staff each session for increased compliance
Step 2: Attendees Complete Session Evaluations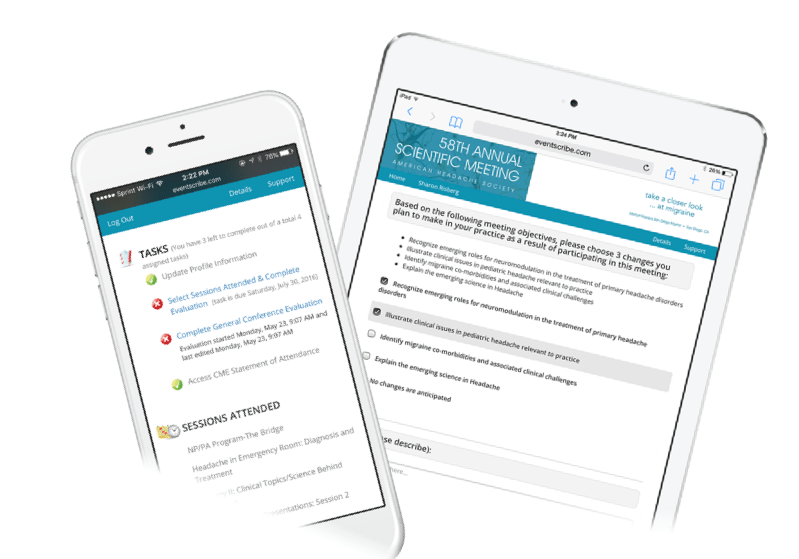 How it works:
Tied to attendee knowledge because they only get credit when they've completed surveys
Evaluations and quizzes can be completed in the event app or on laptop/PC
Attendees must wait until end of session to receive evaluation code or ensure attendance through check-ins
Step 3: Attendees Access Certificates & Transcripts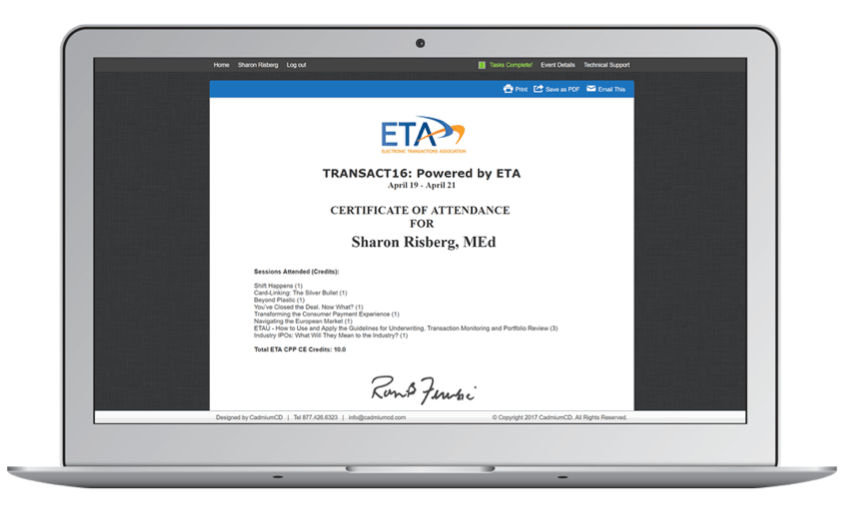 Why it works for accreditation compliance:
Send attendees reminders to complete evaluations based on check-in lists
Credits earned show up instantly for attendees who complete quizzes and evaluations
Organizers have access to data and documented process for re-accreditation
The Accreditation Process Visualized
Ultimately, providing a simple process to your attendees allows them to access credits and prove knowledge more efficiently. It also backs up your role as an accredited provider because your system is well-documented and your data is easy to reference.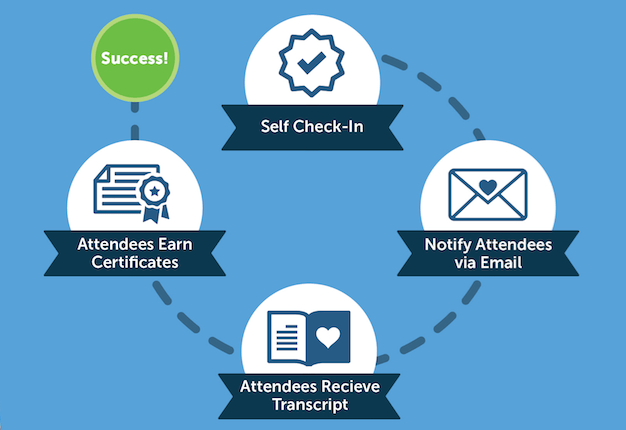 Want to learn more?
If you'd like to learn how your organization can use Room Check-In for your accreditation process, schedule a personalized demo to review your process with an expert.
Sign up for our newsletter