Video Streaming in Education: Better Engagement, Better Understanding
Apr 7, 2022 Read Time: 3 min
by Cadmium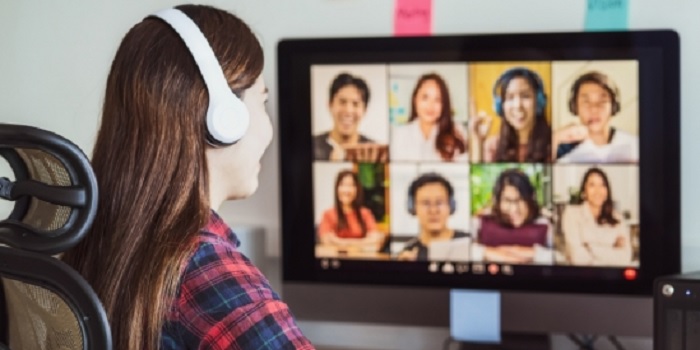 Technology has transformed education over the past decade, with video streaming in education becoming the norm as colleges and universities around the globe harness the power of video to connect with learners. Educators have embraced these changes, with 97% believing that video is an essential part of the educational experience.
Educators have also adapted their teaching methods to maximize learner success, with 61% adding an online component to their classes during the 2020-2021 school year. There's broad consensus among educators that video enhances learning by widening participation, emotional engagement, and overall course engagement while improving learning outcomes.
Given video streaming's effectiveness and its prominent role in education, it's in a school's best interest to ensure that faculty and learners have access to tools that will enable them to make the most of these resources. In this article, we look at the benefits of using video streaming in education.
Videos Result in Higher Retention and Engagement
Schools seeking to increase engagement should consider giving video a central role in the classroom. Today's learners grew up surrounded by technology, making them digital natives. They're comfortable turning to YouTube to learn a new skill and often prefer video to textbook learning. There are many reasons for this, including the ability to easily reference a YouTube video when they get stuck trying to solve a challenging problem. Instructors can capitalize on learners' preference for videos by producing streaming and on-demand videos that learners can use as resources outside of class.
A study of high school seniors suggests that using videos in the classroom increases retention and engagement. While there are no similar studies at the college level, since seniors are only one year away from starting college, it's safe to say their preference for video continues as they pursue higher levels of education.
When educators use a video management platform for streaming, they can use video analytics to assess how their videos are performing and track learner engagement, so they can make changes as needed. Educators can also see which learners have viewed their content, for how long, and whether they've watched it to completion. A platform like Warpwire gives educators the tools to record and share classes immediately and even broadcast live so learners can review the subject matter on their own time.
Streaming Video and Learner Satisfaction
When learners have access to videos as part of their education, they report higher levels of satisfaction. One reason is video's ability to remove barriers. Many learners are juggling jobs, family obligations, and more as they pursue a higher education. Video streaming enables these learners to access their classes wherever they are, as long as they have a stable internet connection. It also enables colleges and universities to reach more learners than ever before—a win-win situation.
Streaming a class live or on-demand enables learners to view in-class demonstrations and interpret facial expressions and mannerisms. When learners watch a streamed class, they have an opportunity to pick up on subtle cues that are absent from other forms of communication, like phone calls or emails. Video streaming also helps learners feel more connected when they can't attend classes.
Schools should keep in mind that studies have found that learners find some types of video learning more satisfying than others. Even so, there are generally higher levels of satisfaction among learners who have access to video as part of their classes, regardless of video type. Video analytics can help instructors determine which video styles work best with their learners.
Streaming Results in Better Educational Outcomes
Promoting learning and preparing learners for life outside the classroom is the primary goal of education, and video streaming is an essential component in helping schools achieve this goal. According to a systematic review of over 100 studies, video content improves learning. When video is accompanied by face-to-face instruction, learning outcomes improve even more. When video replaces classroom instruction, learners learn more from video 75% of the time. The improvement in learning is even more significant when videos replace books or are used to teach a skill instead of imparting knowledge. While face-to-face instruction remains an essential part of higher education, learners do just as well, if not better, when video is also included.
Institutions of higher learning can leverage this knowledge to integrate video into their curricula using a video education platform for video. The right platform enables schools to organize videos into media libraries so learners can find what they need quickly.
Videos Enable Learners to Take Charge of their Learning
Video streaming in education lets learners pace their learning and control how quickly they review a topic, enabling them to manage and control their cognitive load. The ability to go back and recheck key points, pause to take notes, and slow down or speed up a video reduces the likelihood that a learner will become overwhelmed, even when studying complex material.
Final Thoughts
Video management platforms such as Warpwire give schools the tools that they need to get the most out of streaming, including helping them organize and manage videos while integrating seamlessly with a range of CMS and LMS. Video streaming leads to better engagement and understanding and to better educational outcomes for learners, making it an essential component of the modern classroom.
Warpwire's video platform provides analytics to help you track media assets, media libraries, and system-wide usage. Designed to explore engagement, Warpwire's reports provide deep insight into how your institution interacts with media.

To see how we can help you better leverage your video content, get in touch with us today!
Sign up for our newsletter