Online Video Platform for Education
Apr 21, 2022 Read Time: 3 min
by Cadmium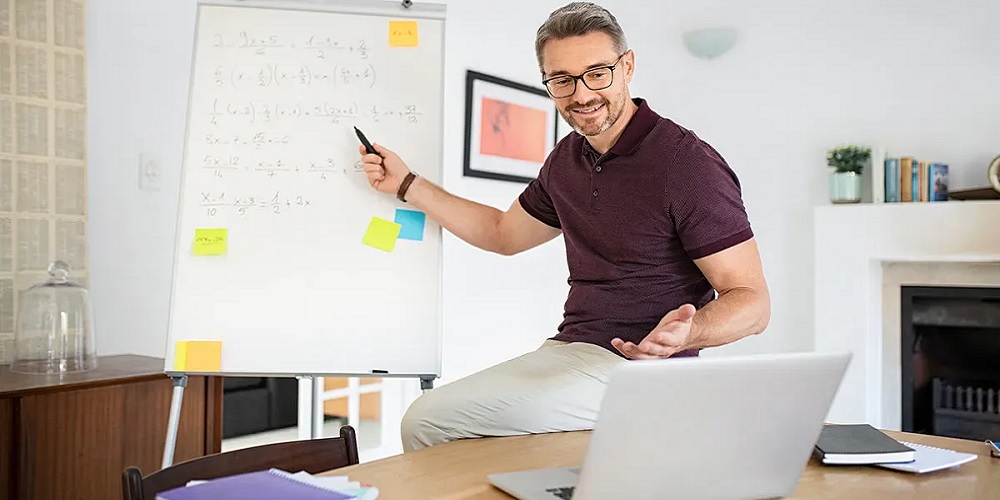 Online learning has become the norm at institutions of higher education worldwide, supplementing classroom instruction and enabling students to take charge of their learning. Video is an integral part of online instruction because educators can use it to communicate key ideas to learners and identify gaps in their knowledge. It also improves educational outcomes, with most educators agreeing that it's essential to students' academic experiences.
However, posting videos online isn't enough. Instead, colleges and universities should consider investing in an online video platform for education in order to fully harness the power of video in the classroom.
Most educators are comfortable using video technology, and many would like to see their schools integrate more of it. Video platforms for education can give educators the tools that they need to use video effectively in the classroom.
Online Video Platforms Make Video Content Accessible
Geographical barriers have often stood in the way of students being able to fully take advantage of learning opportunities. Whether they're juggling a job and full-time studies or can't make it to class for personal reasons, video platforms give students the option of attending class remotely.
When schools use online video platforms for education, they create "virtual classrooms" that enable students to interact with material wherever they happen to be in the world. From lecture capture to streaming content, these platforms give students the tools to continue learning.
They also give learners greater autonomy by enabling them to take charge of their education. Unlike live classroom instruction, students can pause videos if they don't understand something. They can also rewatch videos, pause them to take notes, forward past easy content, and stop a video in order to think through concepts that are difficult to grasp. All of this improves student learning while giving them the tools to continue their education from afar.
An online video platform for education like Warpwire gives educators the tools to organize video content in a manner that enhances its accessibility. For example, with Warpwire, educators can group videos into media libraries and playlists, making it easy for students to find information quickly.
Online Video Platforms Enable Educators to Customize Learning
One of the biggest advantages of using an online video platform for education is the ability to organize videos in one place, such as a digital e-reserve or repository, so students can access and view them quickly. Without a comprehensive video platform, instructors are forced to post videos haphazardly online or email them to students, hoping that they will find the information that they need.
Students report better focus and deeper engagement when lecture capture and video content are included as part of their classes. When learners can access class material in one place, it's easier for them to manage their time and stay motivated. Instead of trying to locate the material they need, students can spend their time studying. Online video platforms enable students to access video content 24/7, so they can always learn on their schedule.
Furthermore, these platforms give educators the tools that they need to improve classroom instruction by enabling them to see how their content is performing. Online video platforms for education have video analytic tools that measure student engagement with class material in several ways, including:
Tracking each learner's engagement
Determining if students have listened to or watched a video asset
Seeing which students have viewed uploaded content
Determining how much of a video learners have watched
Seeing if learners have stopped watching a video before the end
With these tools at their disposal, educators can establish whether the video content they've created is effectively engaging students. They can use this information to make changes to the video content and tailor it to increase engagement.
Video platforms also facilitate learning by making it easy for instructors to provide students with feedback. Warpwire's camera capture enables educators to record themselves giving feedback to their students, helping to streamline what is often a long and drawn-out process.
Instructors can embed their videos in the assignment section of their LMS, giving students feedback on the work that they've posted. As with other video content, posting video feedback makes it easy for students to revisit important material to improve their learning.
Video Content Is Changing Education
Since more institutions of higher learning are incorporating video content in their curricula, online video platforms for education have become an essential part of the classroom. These platforms give educators the tools to efficiently organize video content in a central location and monitor student engagement, enabling them to change course content as needed. Furthermore, video platforms encourage autonomous learning by enabling students to access course material at any time, wherever they are, making them indispensable to colleges and universities.
Warpwire's video platform provides analytics to help you track media assets, media libraries, and system-wide usage. Designed to explore engagement, Warpwire's reports provide deep insight into how your institution interacts with media.

To see how we can help you better leverage your video content, get in touch with us today!
Sign up for our newsletter